The two artists and curator Joan Chung discuss the duo exhibition at Hong Kong's Oi! (Oil Street Art Space), which explores place, memory and identity
At Hong Kong's Oi!, two artists explore what place means to us. Trevor Yeung and Law Yuk-mui offer up installations that reflect on the relationship between humanity and the natural world, and traverse the subjects of placemaking, memory and identity. Trevor's work takes as its starting point the artist's research into incense trees in Hong Kong, weaving it into a reflection on preservation, endurance and changing environments. Meanwhile Law has conducted field research along the Ng Tung River in the New Territories: through sound and image, she considers people's connections to the countryside.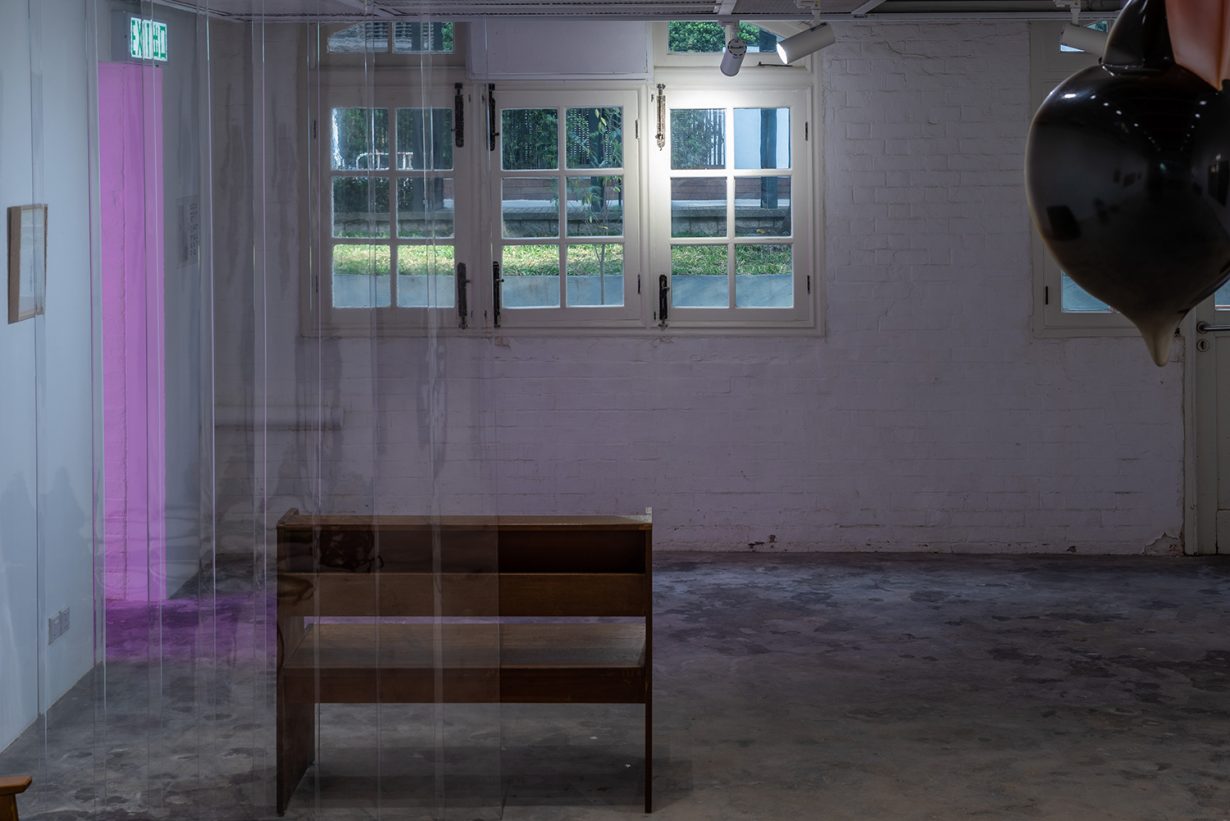 Trevor Yeung
ArtReview Your work has often positioned itself in dialogue with plants and the natural world. How did that come about – and why is it such an enduring thread in your practice?
Trevor Yeung I didn't really have many chances to experience the natural world when I was young. It was what I was longing for. To compromise on that desire, I had a fish tank at home; later, I grew plants. I found that I used them as a way of escaping from difficulties in life but I also saw how their ecosystems could relate to things I was concerned about. I also like the fact that I can use one subject to talk about two issues.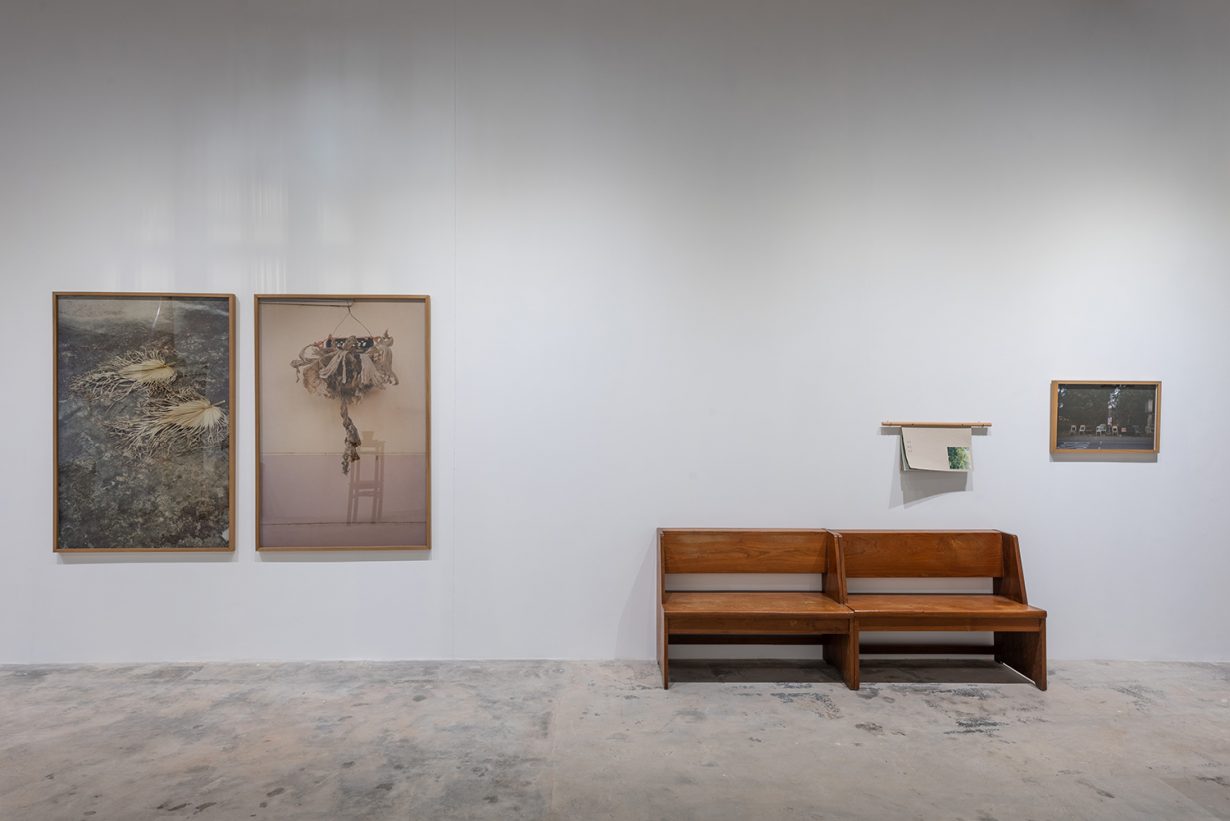 AR Can you tell us about how you became so interested in Hong Kong's incense trees?
TY There were many news reports in Hong Kong about the increase of illegal logging for incense trees since 2015. It was quite sad, especially since some of them are over 100 years old. But I didn't go deeper into it as I was more interested in the greenhouse system and plants under special care. Somehow, when I am interested in working on a certain species, I like to grow it myself – to understand the plant before I start to work. Living with them gives me more ideas.
However, Hong Kong's incense trees are protected – it is illegal to harvest seeds and cut them from the wild or buy them on the market. It stopped me from getting to know more about the plant but I still kept thinking about it.
In early 2020, due to the pandemic, since I had to spend more time in Hong Kong, I decided instead of owning a tree I could look for it outside.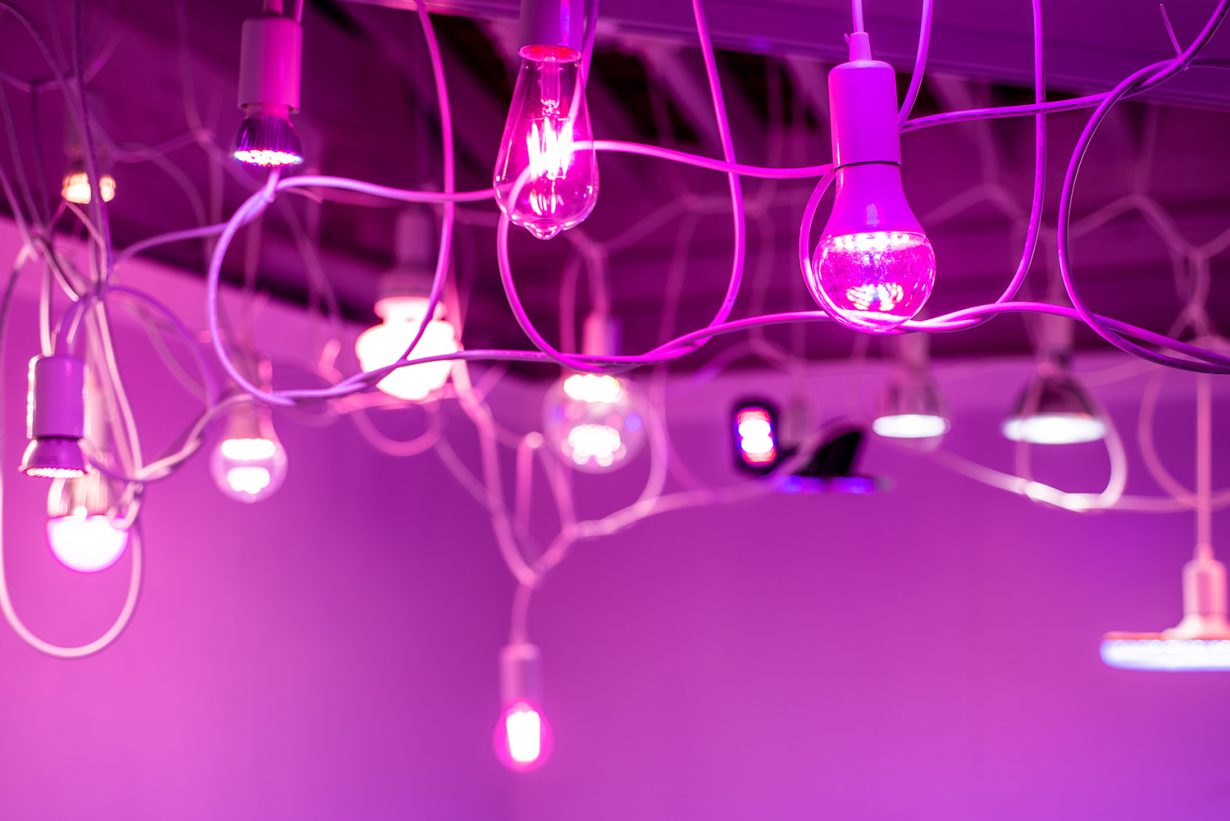 AR Visitors to your show are invited to connect with the tree. How do you set about fostering that kind of relationship?
TY I think there is a message in the show that, although our actions may be small, we can still do something to improve things – like understand a bit more about the tree. Many locals may have heard about the trees and the threat, but they don't even know what the tree actually looks like.
AR The exhibition deploys light, sculpture, field recordings and even a humidifying system filled with water taken from areas in which incense trees have grown. What kind of aesthetic and sensorial effect are you looking for in creating this sense of immersion?
TY The show can be divided into three parts; each part tries to provide the audience with different sensations so they can alter their perspectives throughout the whole experience. For instance, the first room features the installation The Growth Pavilion – the work consists of more than 20 different grow lights hanging from the ceiling. These are providers of extra light to plants with a specific spectrum – here the audience is positioned as the plant. After the pinkish light, you enter the next room with normal white light, but you need time to adjust – there will be a few seconds in which you think the room is pale green in colour.
The second room presents a narration of a garden with a giant sculpture of the seed of the incense tree hanging from the ceiling of the gallery, which invites the audience to be positioned as a wasp attracted by the seed. The White Room (Incense Tree) contains field
recordings and substances emitted by a humidifying system using water collected from areas where incense trees grow. The audience is placed in the optimal natural environment for growing incense trees.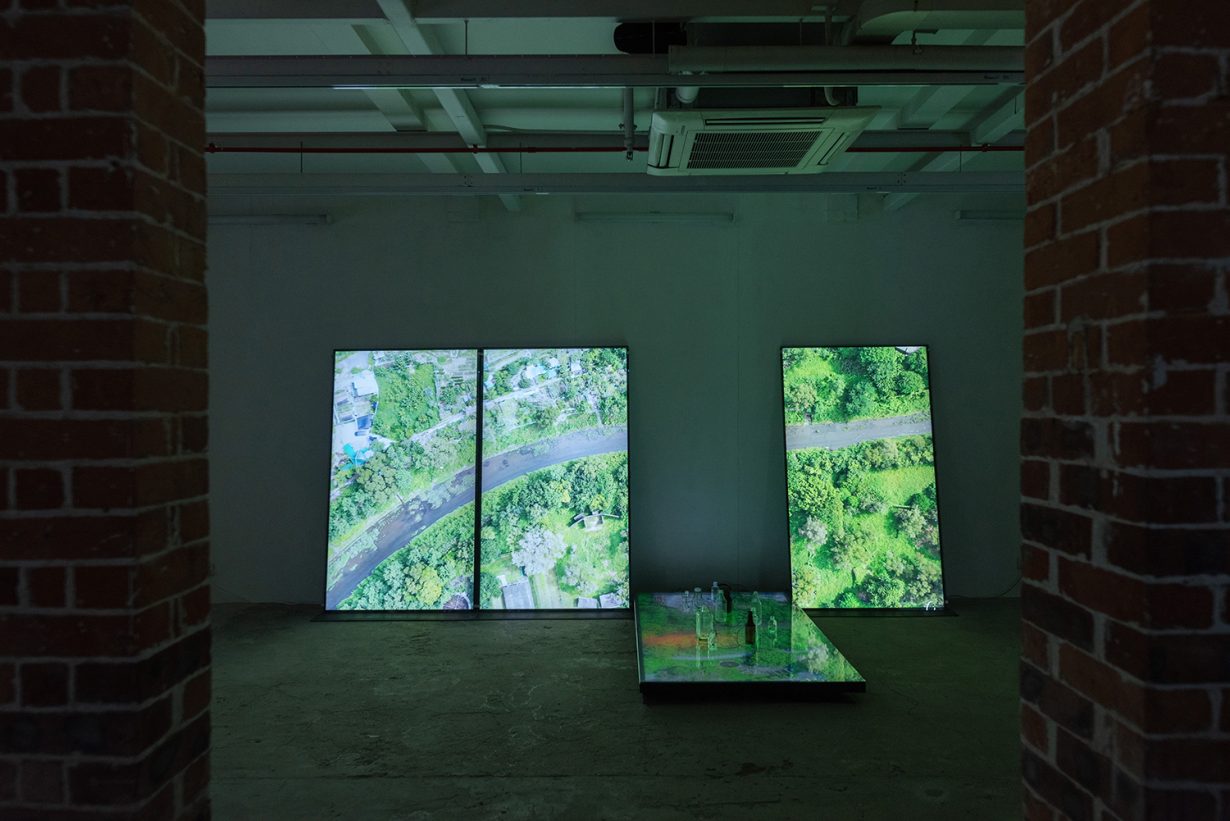 Law Yuk-mui
ArtReview Your work references the idea of place attachment – a sense of belonging and the building of memories in relation to a specific place. Why did you want to explore that idea?
Law Yuk-mui I was planning to revisit Hung Leng in the northern New Territories of Hong Kong: the place I made a 24-hour field recording on the day of the summer solstice back in 2013. Surprisingly, the place hasn't changed much, although it is under the governor's master plan for a new development area. In May, before the wet season, wild plants had fully occupied the river; I encountered a dried-out catfish (an invasive species). I followed the flow of water. The river (Ng Tung River) eventually merges with Sham Chun River – the liquid border between Hong Kong and Mainland China, and this border keeps changing due to the river regulation.
Interestingly, I discovered that the Ng Tung River was originally called the 'River Indus' in English, reflecting an image of the waters of the Indus River and its tributaries that flow through Pakistan and India. Why the name? Because of homesickness? Was the British-colonial surveyor Indian? How do people's emotional bonds to a place form? I raise a lot of questions, but I don't force myself to answer them. (It sounds weird, but I think we don't need to make everything make sense, just keep it as a question, the intrinsic nature of the story itself). I keep myself open like a blank piece of paper. I went to the river, I experienced the river, recorded the river (visually, audibly) and presented the river (exhibition). It's my way to interpret history, encounter the unknown and form a body of works.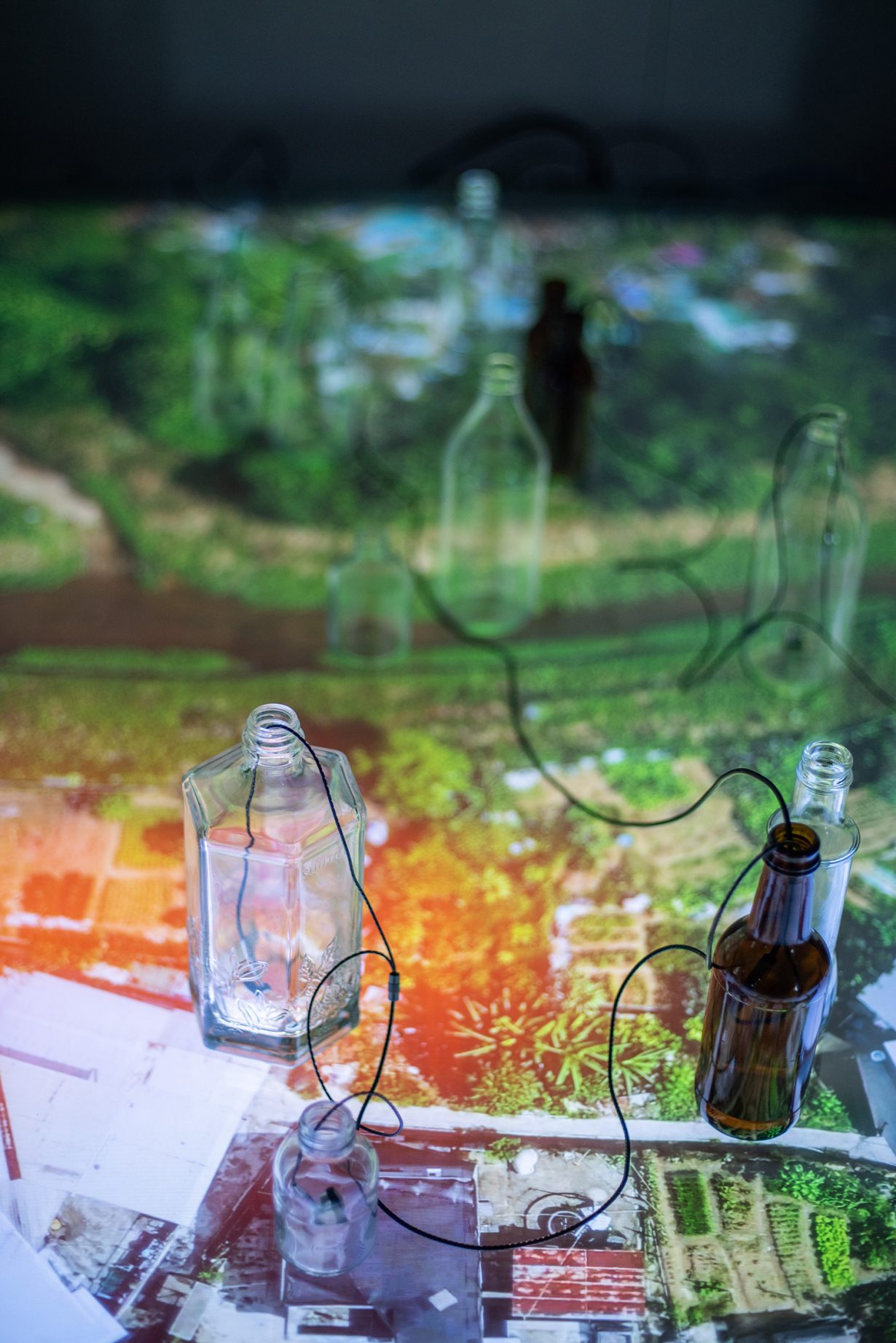 AR Your practice draws on the methodologies of field research: why do you adopt that mode in your installations?
LYM I often say I am not a studio artist. For me, a studio is not a place to evoke thinking or ideas; but the on-site experience, physically or psychologically, solidifies my feelings of uncertainty, distance and disconnect. Most of the visuals and audio materials in my installation were collected from the field trip. Some materials reflect my listening experiences; some convey my observation of the water bodies in different times and seasons. For instance, River Ensemble, an ambisonic sound installation consists of a metal ladder with a recorder, two mini monitors on the tripod, a wireless headphone with a motion tracking device that will trigger the directional audio experience of the playback sources (a 24 hour field recording I made at the drainage tunnel on last year's summer solstice – 21 June 2021). The ladder is the refabrication of the part of the structure inside the drainage tunnel, where I placed my recorder. Together with two mini monitors, which keep looping the images of the dried catfish and the entrance of the tunnel, the installation creates a 'listening point', the spatial and temporal dimensions of the original 24 hour field recording.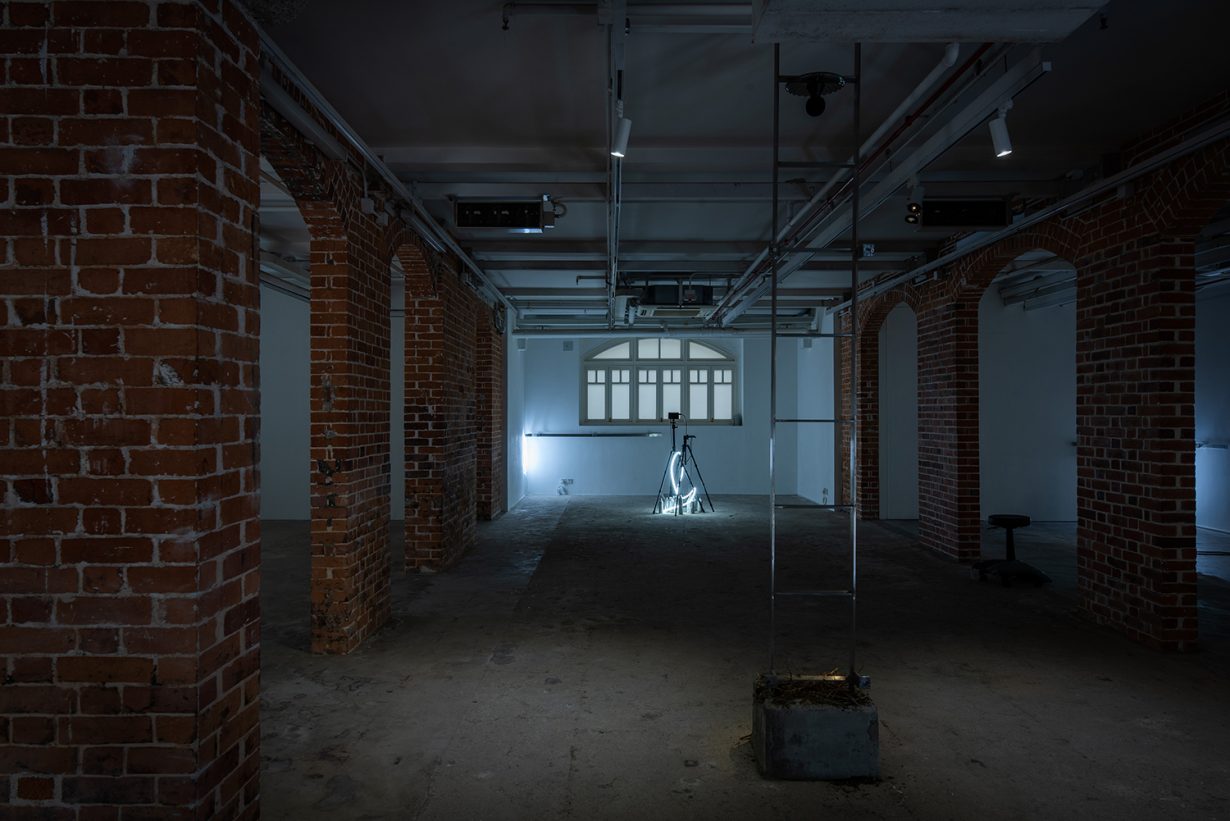 AR You're very drawn to the relationship between power and space. Can you tell us why you keep coming back to such debate?
LYM I'm interested in people's memory of landscapes and seascapes, and then geopolitics (power and space). Memory is an interesting material to work with – it is personal, sometimes people choose to forget or try to remember. Memory doesn't equal the fact.
The project was developed during the pandemic: people are constrained by social distancing policies and travel restrictions; meanwhile, Hong Kong is undergoing a new wave of emigration. To leave or stay – all these mixed feelings create a bigger gap when I go back and forth between the rural and urban. In the field trips, I didn't need to stay distant, but came close to the river, dropped my hydrophone into the water (like fishing) and sat on the riverside for half an hour to hear/record the sounds from beneath. All these experiences are valuable, yet unreal. I believe that this experience was stored in my memory; perhaps it is just too early to see the change in me.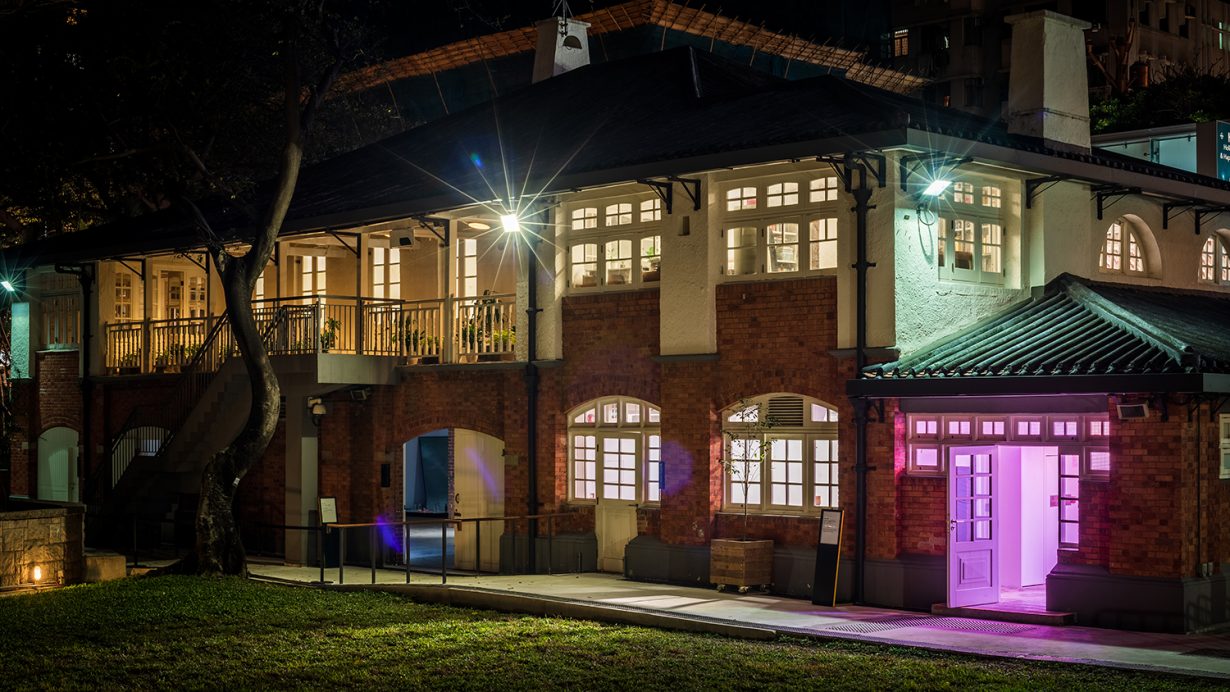 Joan Chung
ArtReview As curator of this duo exhibition, you're very drawn to exploring the relationship between power and space at Oi!. Can you tell us why you keep coming back to such debate?
Joan Chung Our memories of and bonds with a place are constantly at risk of interruption by new developments. When the world replaces the old with the new at unprecedented speed and our connections are disrupted without us realizing, I think we need to take the initiative to re-establish our emotional bond with our place in creative ways, so that we can create a sense of belonging to our community.
AR Can you tell us more about how the history of the former Royal Yacht Club – currently home to Oi! – informs the kinds of stories that you want to tell in your exhibitions programme?
JC Oi! is the former clubhouse of the Royal Hong Kong Yacht Club, which was opened in 1908 on what was the waterfront in North Point at the time. Following land reclamation work here in the 1930s, the building was initially converted into staff quarters for the Government Supplies Department and later into a storage facility for the Antiquities and Monuments Office. After it was allocated to the Art Promotion Office for revitalization and restoration, it was renamed Oi! and was opened to the public in 2013. Yet I think the stories of this place do not, however, end with its relocation, renovation or changing landscape. In this exhibition, based on the artists' observations of the conflict and coexistence between human development and natural habitat, the works of Trevor Yeung and Law Yuk-mui set out to give us an insight into the extent to which our imagination and memories of a place have been created, reshaped or misplaced, something that may also be considered a form of identity building and emotional bonding.
We are currently looking forward to the completion of the new extension of Oi! this year, which will provide a new space next door to our current site. Comprising a small gallery and a large outdoor public space, it not only enhances accessibility within the neighbourhood, but also increases our capacity to create good memories and connect different people with art projects. Together, we will build a garden of never-ending imagination and affection where the community can flourish.