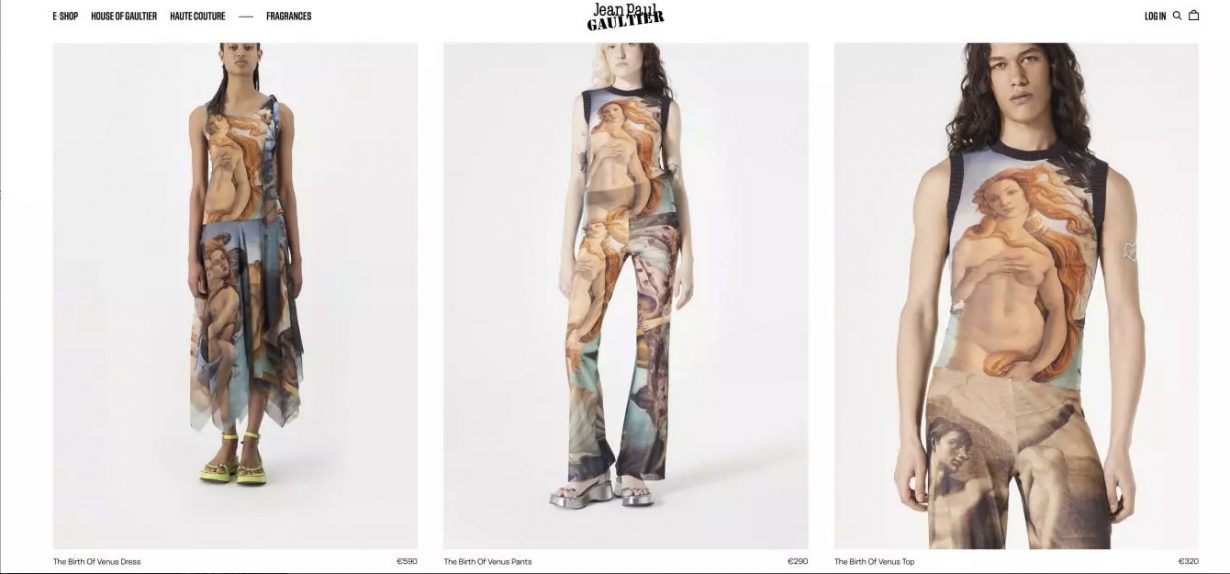 The Uffizi Galleries have commenced legal action against the fashion designer Jean Paul Gaultier. The dispute surrounds the French label's use of Botticelli's The Birth of Venus on a range of clothing, for which the Florence museum did not grant prior permission.
Initially the institution sent a letter regarding the issue, requesting that the offending t-shirts and leggings were removed from sale, the Guardian reports. Receiving no reply, the Uffizi has since retained lawyers to recover lost licensing revenue, which, it says, is likely to be in excess of €100,000 (£87,750).
The painting adorns various items available in the Uffizi gift shop, including glasses cases, erasures and a magnetic game in which one can dress the nude goddess.