Charles Darwent's new book investigates the artistic shift from Paris's Surrealism to the American abstract at Atelier 17, New York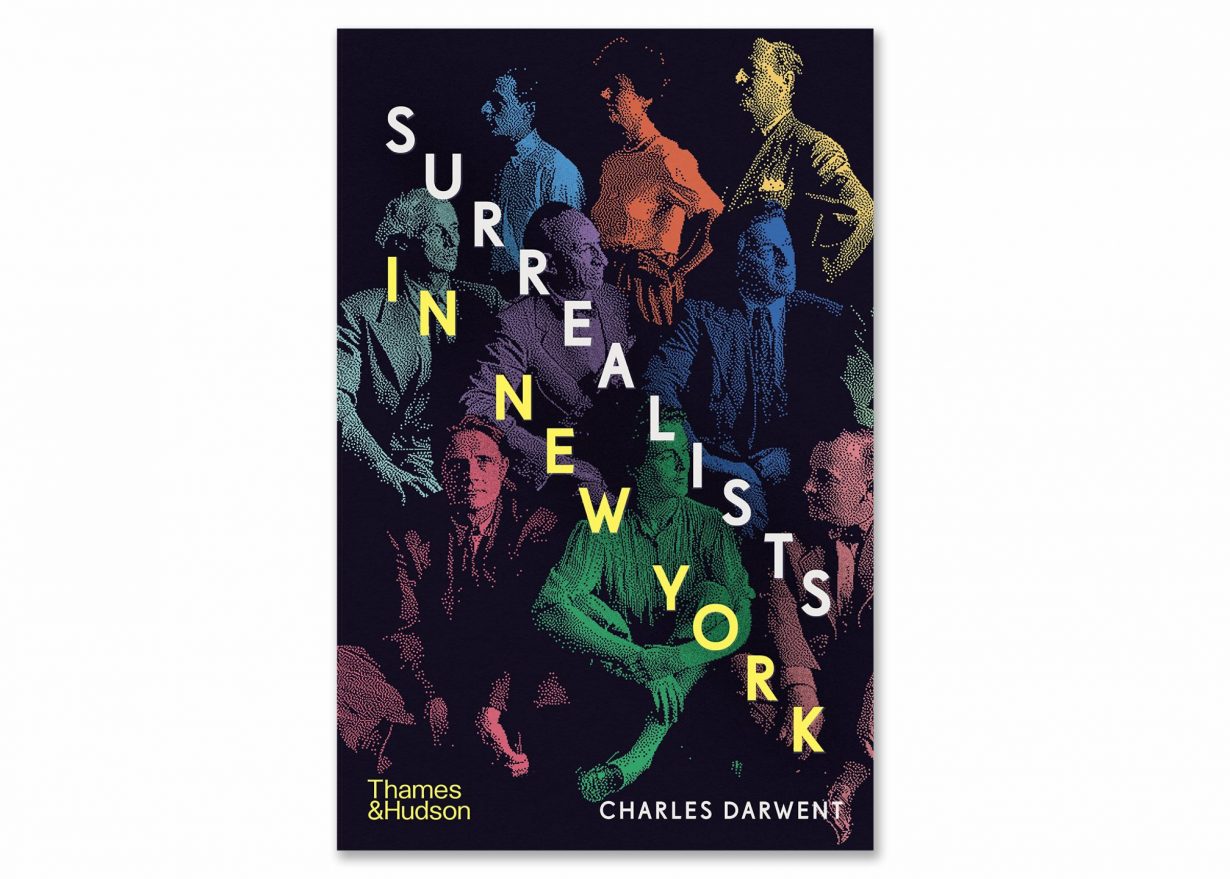 It is an open secret that the roots of Abstract Expressionism's virile, hyper-Americanised vernacular lay in the movement it would come most vocally to deride: Surrealism, the supposedly decadent, bourgeois and 'feminised' European genre. In his ambitious group-biography that builds on Martica Sawin's landmark tome Surrealism in Exile and the Beginning of the New York School (1997), art critic Charles Darwent situates Stanley William Hayter's legendary print studio Atelier 17 as the unlikely epicentre of this momentous cultural transfer. His account contributes significant biographical detail to the downtown network that saw midwar Manhattan supersede Paris as the artworld capital.
Named after its Paris address at 17 Rue Campagne-Première, Hayter's original workshop built a reputation as a home to radical formal experimentation. Falling into a largely Surrealist avant-garde, the English artist encouraged his studio's regulars to break printmaking conventions and welcome the unexpected.
This dynamism came to an abrupt halt with the outbreak of the Second World War. Hayter found himself in exile in New York by 1940, with the rest of his Parisian circle not far behind. He reestablished Atelier 17 downtown at the New School for Social Research on 12th Street, drawing to it some of the original members – Max Ernst, André Masson, Yves Tanguy – while attracting eager young Americans including Robert Motherwell, Jackson Pollock and Willem de Kooning. Darwent positions Hayter as the era's grand mediator, liaising between the Old World and the New with ease. However, his centring of Hayter, whom Atelier 17 member Louise Bourgeois later claimed 'hated women', does little to challenge impressions of Abstract Expressionism as a 'boys' club' (even if roughly half of the studio's membership were women).
Atelier 17 remained open to members at all hours, as what Darwent asserts was a creative forum that facilitated conversation between the two generations. This argument is tenuous at times – not a lot of the studio's major American names actually executed many plates there. Considering a vast number of those that were produced in Atelier 17 were lost or discarded before they were documented, it is difficult to determine what the supposed visual dialogue even looked like. While Darwent admits that artistic evidence of the workshop's role as an intellectual nexus is 'curiously sparse', he maintains that the few plates that do exist attest to its midwar significance as 'an arena for cultural exchange'.
To craft a cohesive vision of such a discursive and complex exchange unfortunately necessitates reliance on some hackneyed and reductive tropes. Characterised not by its spirit of revolt but as a Jungian, oneiric movement, Surrealism appears in Darwent's account to have offered the New York School little beyond formal and psychoanalytical influence. Moreover, Darwent bookmarks his history with temporal markers of Surrealism that recent scholarship has questioned – namely, that the movement met its conclusive demise in midwar New York. He claims that by 1946 'to be identified as [a Surrealist] was to count as yesterday's man'. But while anti-Surrealist sentiment had certainly arisen within the School of New York, art historian Joanna Pawlik's studies have demonstrated that Surrealism was very much alive in postwar America, repurposed time and time again for different political and artistic ends. The strengths of Darwent's account lie in its direct, clear prose as well as original archival and oral-history research that supplements preexisting knowledge of this pivotal moment. While he is not the first to identify the transcultural interchange that occurred in 1940s Manhattan, his study certainly sheds much light on Hayter's role within the Surrealist-abstractionist dialogue. His consistently engaging narrative paints a fuller portrait of the conversations that propelled some of the seismic shifts in canonical modern art: from automatism to formalism, Surrealism to abstraction, Paris to New York.
Surrealists in New York: Atelier 17 and the Birth of Abstract Expressionism by Charles Darwent. Thames & Hudson, £25 (hardcover).