The iconic artwork placed on the shore of the remote Japanese island was swept up by a tropical storm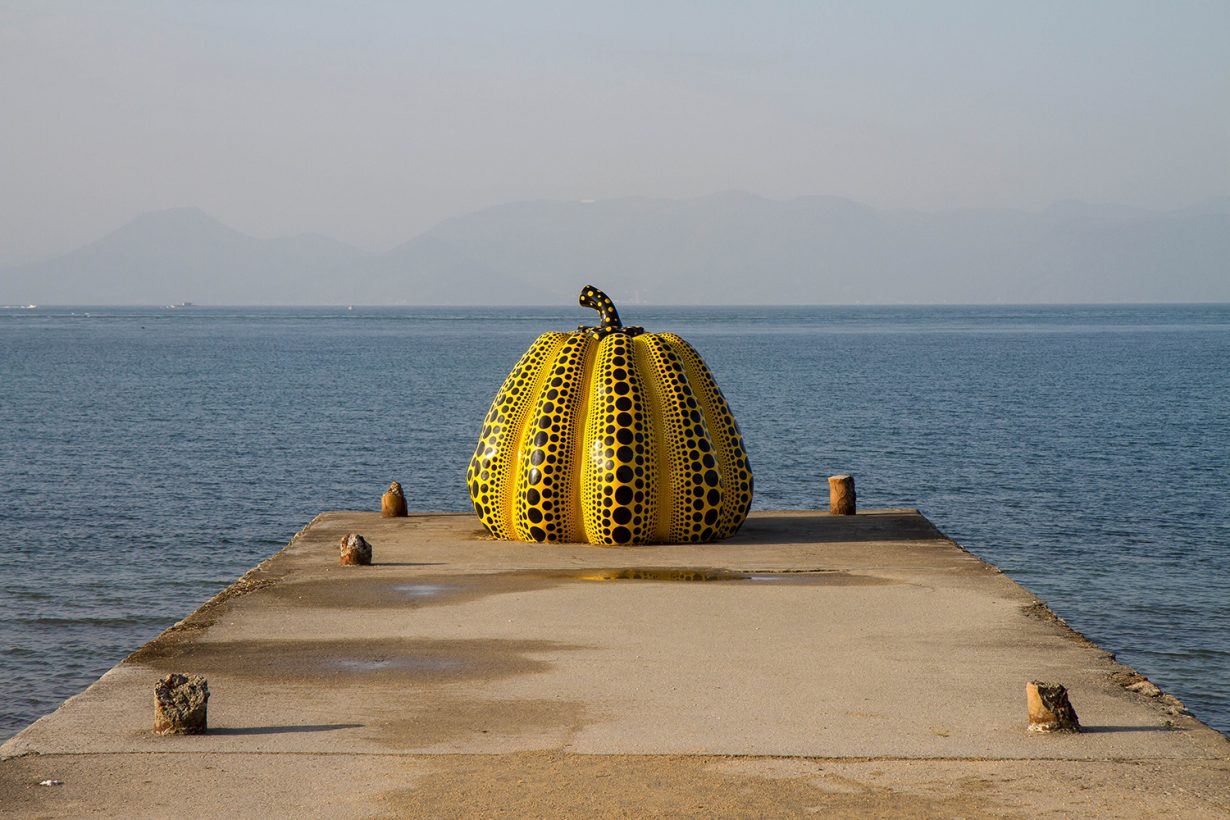 Yayoi Kusama's Yellow Pumpkin sculpture, set on the shore of the remote Japanese island of Naoshima in the Seto Inland Sea, was swept away by a typhoon on 9 August.
According to the Asahi Shimbun, the artwork – perched on the edge of an old pier since 1994 – has since been rescued, albeit damaged by the waves. It has been taken away for restoration work.
Footage of the incident shows the sculpture rolled around by the water and wind.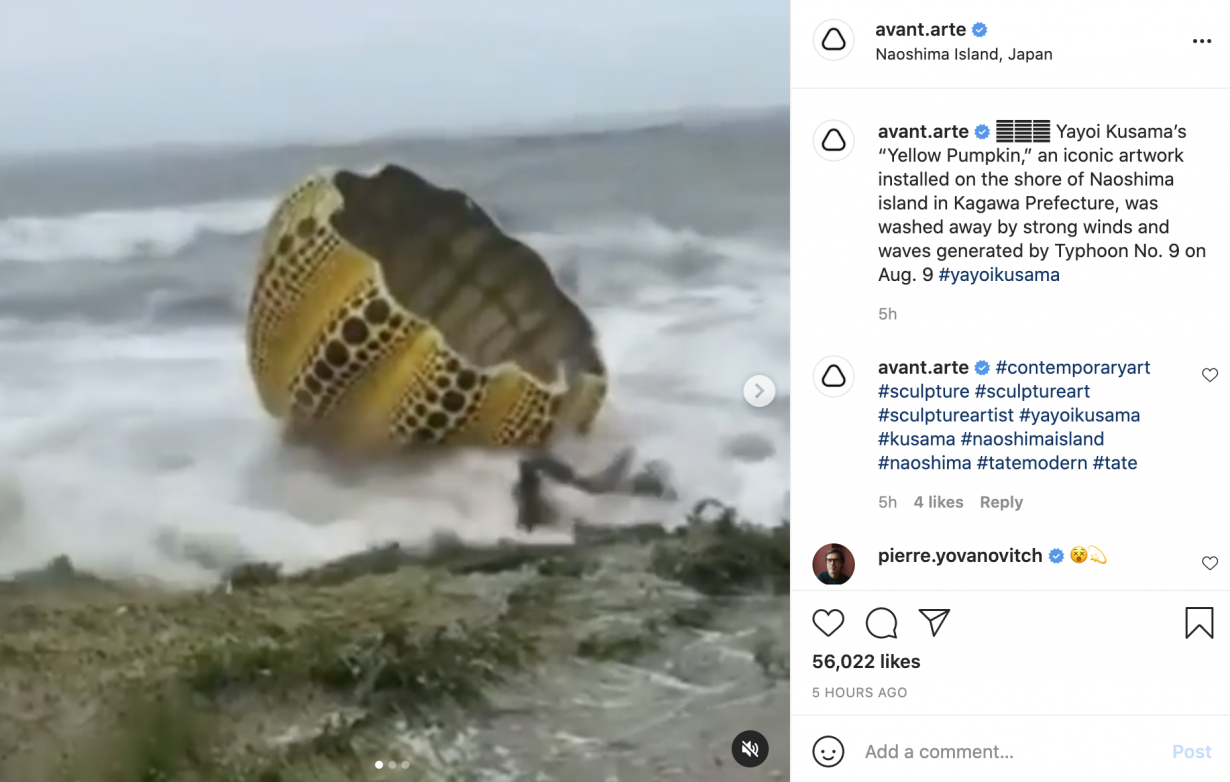 Naoshima has established itself as a haven for art lovers – a project that began in the 1980s driven by Benesse Holdings. It boasts a set of Tadao Ando-designed museums, a James Turrell installation, and a collection of Monet's Water Lilies, alongside Kusama's iconic pumpkins dotted around the island.