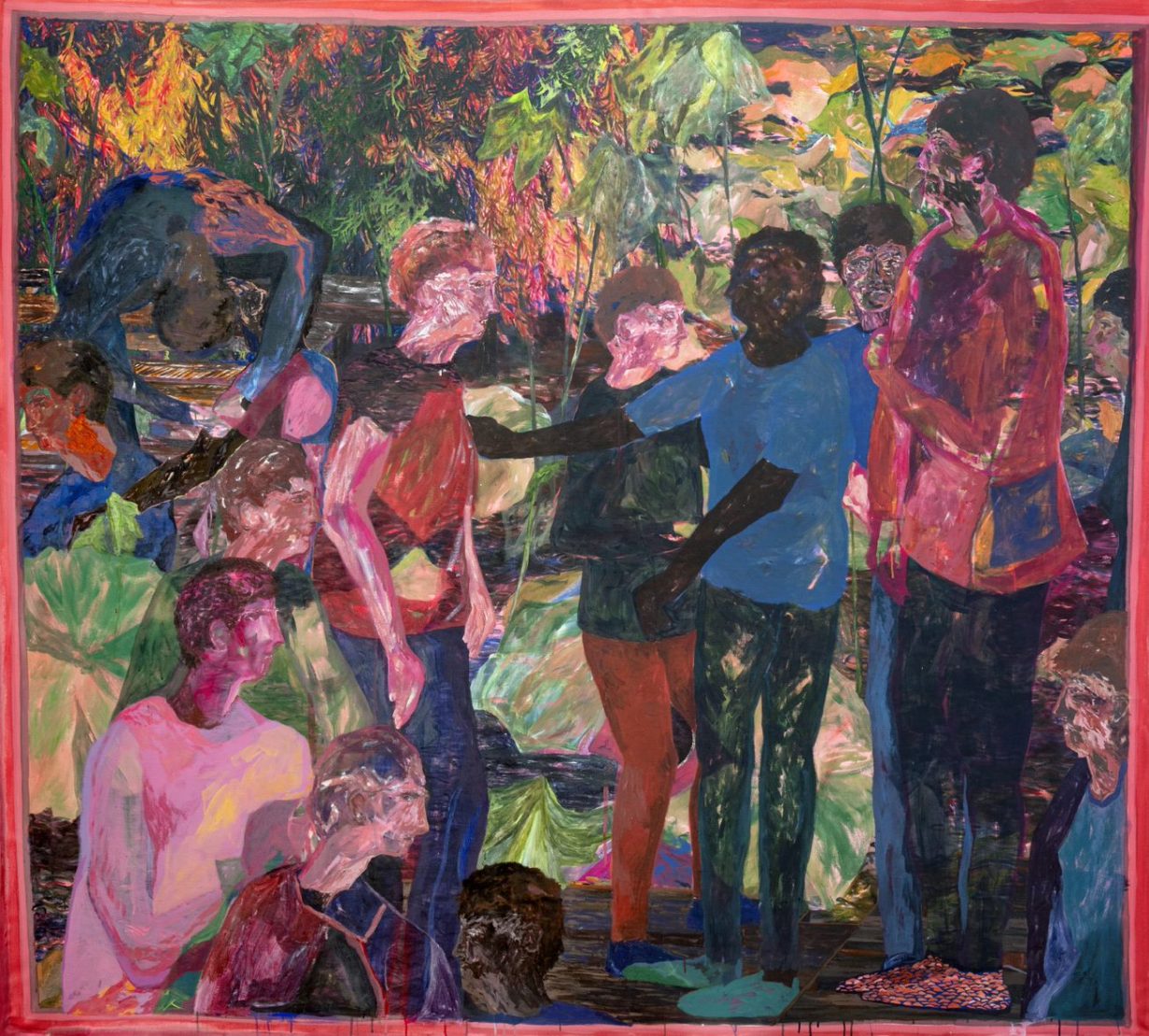 The Walker Art Gallery in Liverpool has announced Kathryn Maple as the winner of the 2021 John Moores Painting Prize. Maple was selected for her largescale acrylic painting, The Common, and will receive £25,000 in prize money. Her work will also be acquired by the Walker Art Gallery.
Maple's work was selected by a jury comprising artists Michelle Williams Gamaker, Hurvin Anderson, Alison Goldfrapp and Gu Wenda, and writer and art critic Jennifer Higgie. Commenting on the work, Anderson said: 'The storytelling and characterisation in Kathryn Maple's The Common is both vivid and intriguing. I felt drawn into the gathering by a gradual reveal of detail while the dynamic colour palette adds drama to the immediate scene and the foliage beyond. Kathryn's effective composition is so evocative of the magic that can be found in the everyday human experience amidst the backdrop of nature.'
The other four shortlisted artists – Robbie Bushe, Michele Fletcher, Steph Goodger and Stephen Lee – will each receive £2,500.