The artwork was swept up in a tropical storm last August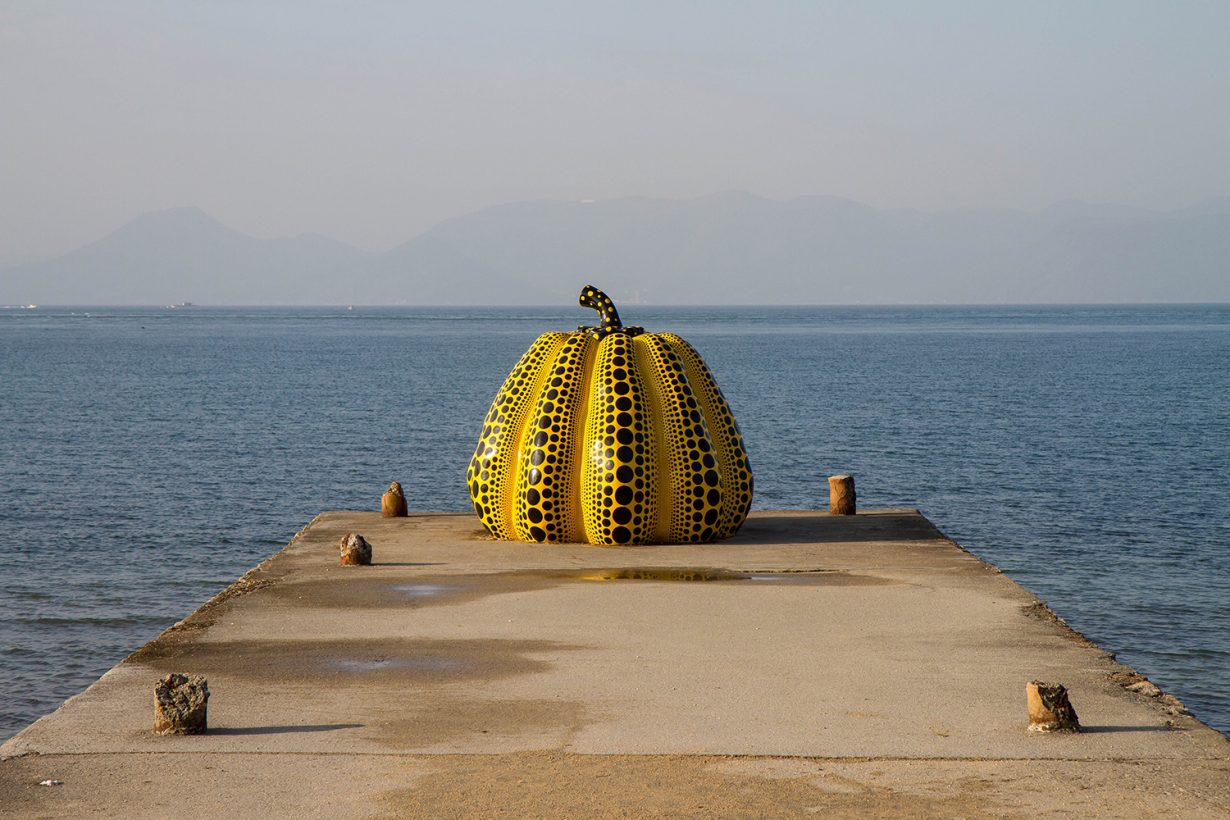 Yayoi Kusama's Yellow Pumpkin sculpture has made its return to the Japanese island of Naoshima. It has been restored to its original setting, on the edge of an old pier, where it has been perched since 1994.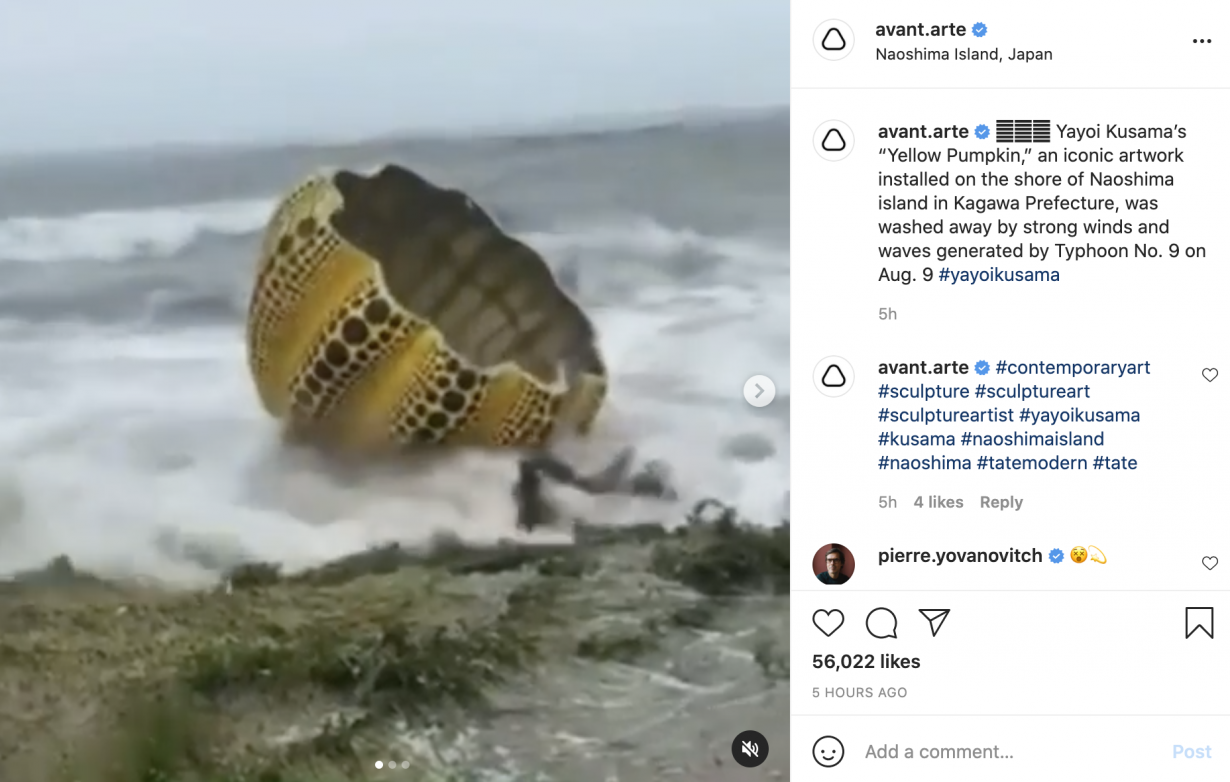 The artwork was swept up by a typhoon on 9 August 2021. Footage of the incident showed the pumpkin rolling around in the violent waters. It was later recovered and taken away for restoration work. The newly installed pumpkin has, according to reports, been given a strengthened structure to protect it from the extreme elements.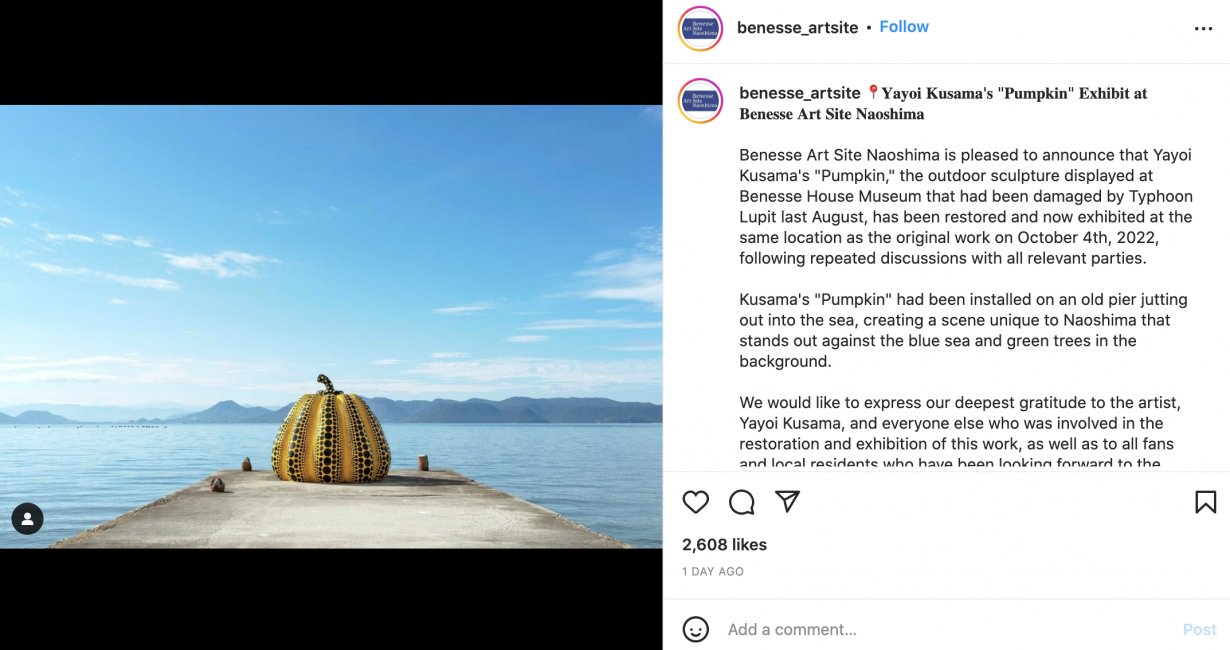 Naoshima, situated in the Seto Inland Sea, has established something of a reputation as a haven for art lovers: alongside various iterations of Kusama's pumpkins around the island, it also plays host to a set of Tadao Ando-designed museums, a James Turrell installation and a collection of Monet's Water Lilies.