Canada is the latest to reveal plans for the exhibition's 60th edition, naming Kapwani Kipwanga
The 60th Venice Biennale, set to run from 20 April – 24 November 2024, will be curated by Adriano Pedrosa – and some countries have already announced the artists who will exhibit in their national pavilions. ArtReview will keep a running tally as they come: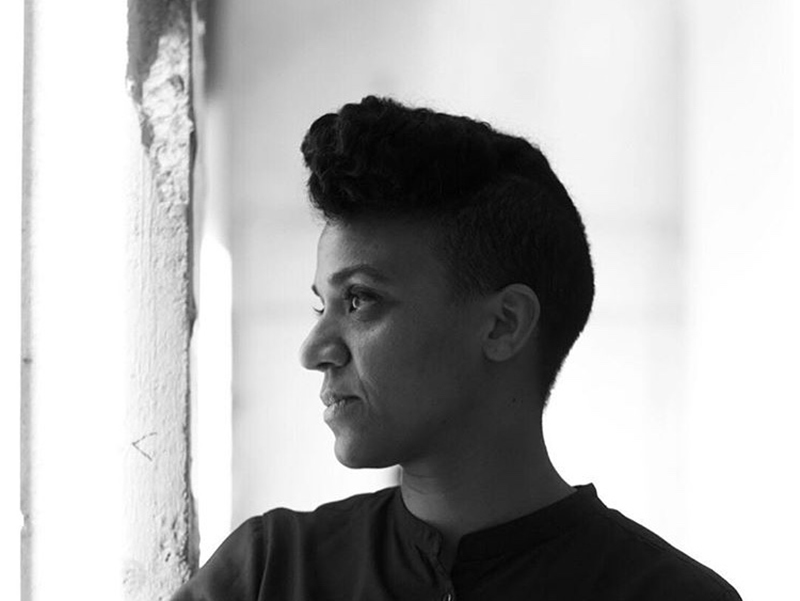 Canada has named Kapwani Kipwanga to represent the country's pavilion in Venice. With a background in anthropology, Kipwanga's practice often emerges from extensive archival research. Through performance, video, sound, photo, sculpture and installation, her minimalistic works reveal neglected memories and the inner workings of asymmetrical power. Kipwanga is 'interested in the role of art as a catalyst for revealing and addressing alternative and often silenced, marginalized socio-political narratives that are part of our shared histories', said Canada Pavilion Curator Gaëtane Verna. She believes that Kipwanga's project will 'undoubtedly transcend the materials that she will choose to use to transform our own understandings of the world'. Kapwani Kipwanga was chosen by The National Gallery of Canada.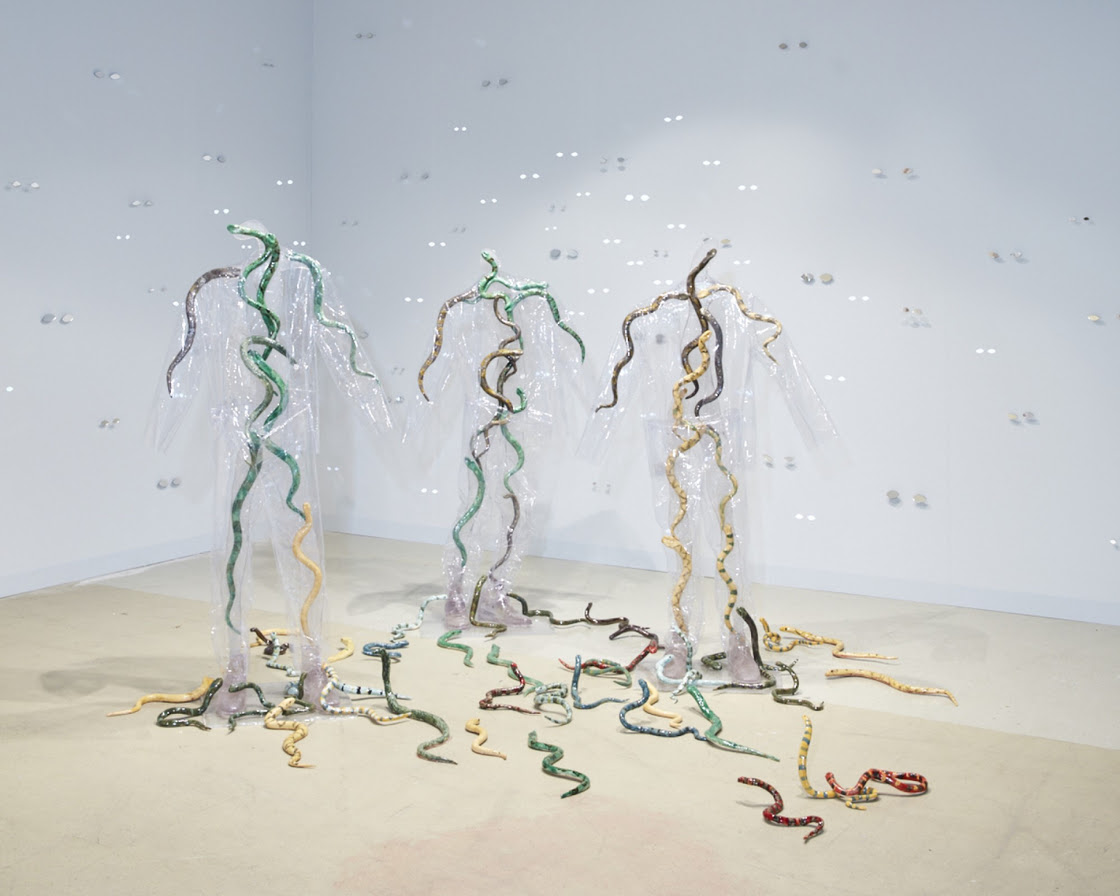 Estonia has named Edith Karlson to represent the country. Dogs, bears, lions, birds, dinosaurs and other animals appear allegorically or symbolically in the artist's sculptures. She told Echo Gone Wrong last year, 'I have always, as far as I can remember, been a huge fan of animals, and I have never stopped loving and admiring them. I probably started to use them in my art because I did not want to use the human body or the human figure, or anything too human. Whatever problem or feeling I try to show with my art is already very human anyway.' Karlson was chosen by the Estonian Centre for Contemporary Art.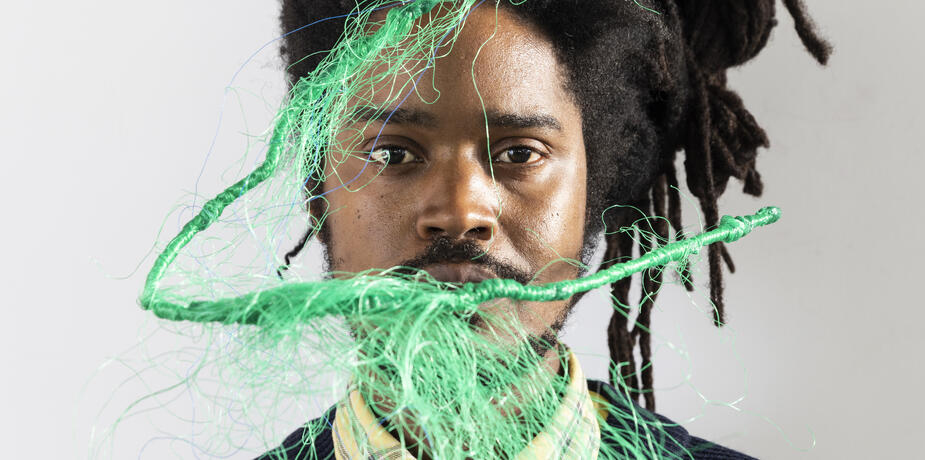 France has named sculptor Julien Creuzet for its pavilion in Venice. Deploying plastics and rope in his work, the artist often explores his own French-Caribbean identity. 'His singular work and his gift for oral literature feed on creolization by bringing together a diversity of materials, stories, shapes and gestures. The questions raised by his works will find, at the French Pavilion in Venice, a particularly important resonance with those of our time,' pavilion organisers said in a statement. 'Julien Creuzet was also chosen for the horizons he draws, going beyond the opposition between identity and universality, demonstrating that in the folding of art, the poetic and artistic echoes always trace responses that are as beautiful, joyful and restorative as they are unexpected.'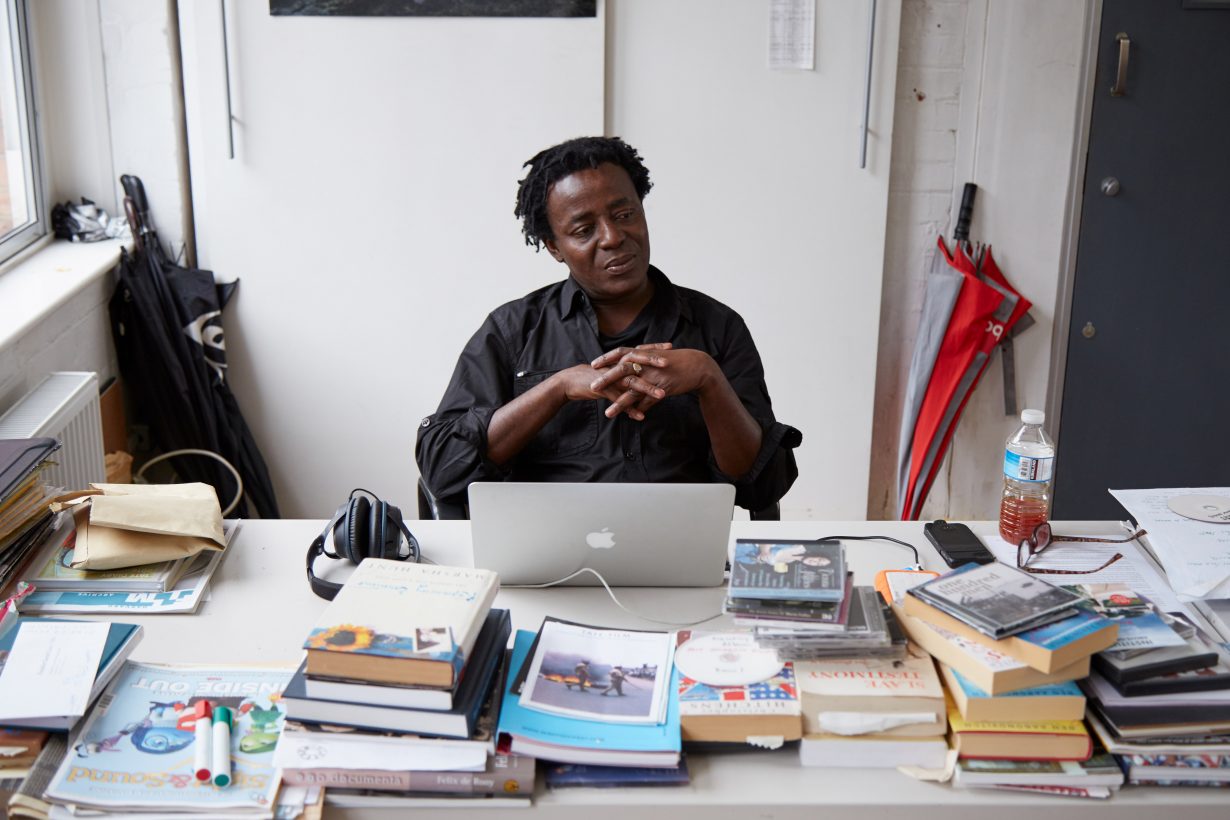 John Akomfrah, known for his ambitious film installations, will represent Great Britain at Venice. The artist, who first came to prominence in the early 1980s as part of the Black Audio Film Collective, is no stranger to the biennial, first exhibiting in 2015. Vertigo Sea, commissioned by curator Okwui Enwezor, was a vast three-screen installation which took whaling, the environment and our relationship with the sea, as its subject. Four years later, Akomfrah – who was born in Accra, before moving to the UK as a child – returned to Venice with his work Four Nocturnes (2019), included in a group exhibition for the inaugural Ghana Pavilion. Akomfrah commented: 'I'm grateful to be given a moment to explore the complex history and significance of this institution and the nation it represents, as well as its architectural home in Venice – with all the stories it has told and will continue to.'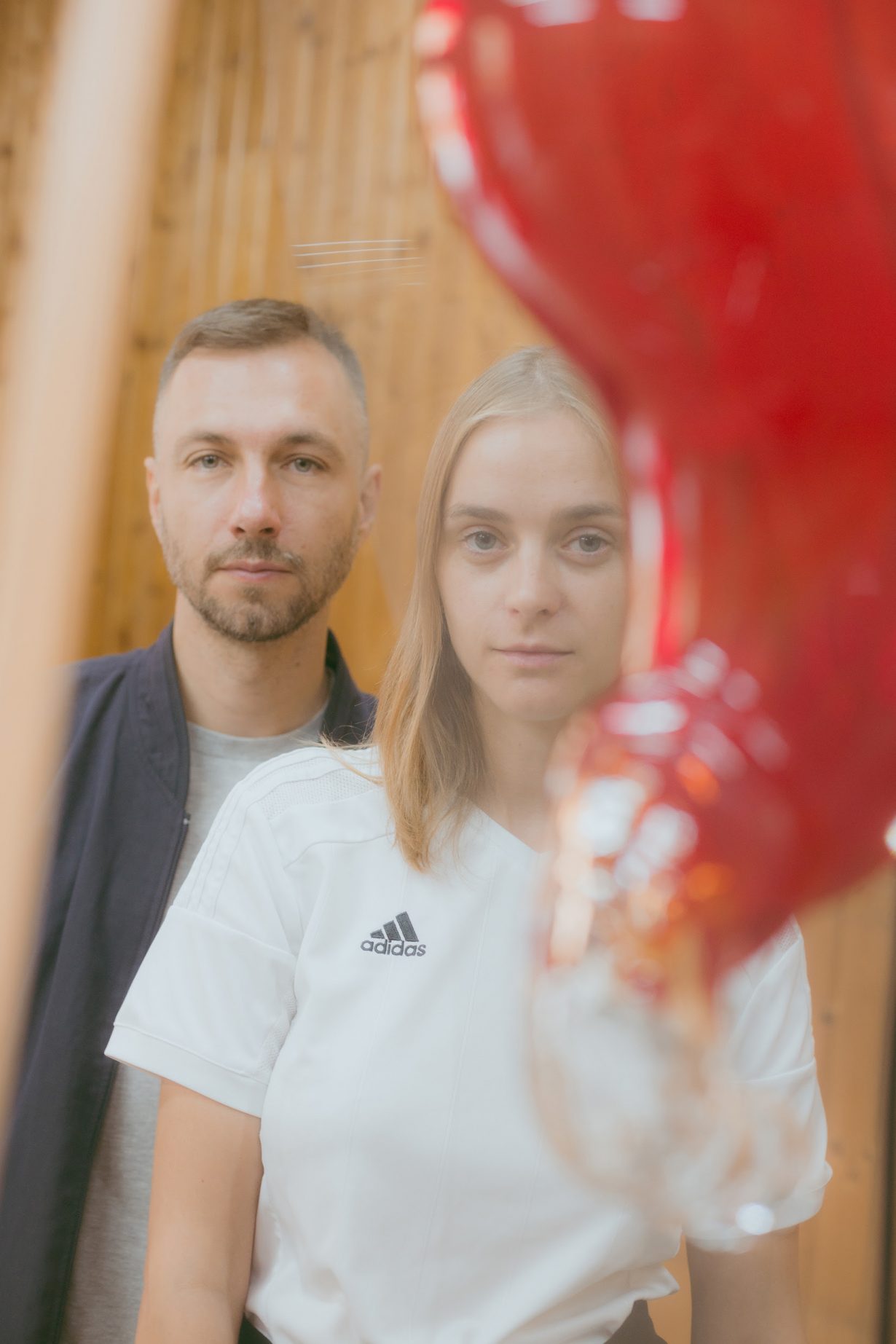 Artist duo Pakui Hardware will represent Lithuania. Neringa Cerniauskaite and Ugnius Gelguda will create a kinetic, immersive installation featuring works by the modernist Lithuanian painter Marija Teresė Rožanskaitė. The Lithuanian National Museum of Art (commissioner Arūnas Gelūnas) will organise the exhibition; Valentinas Klimašauskas and João Laia will curate the show which promises to speak to the 'inflammations' concerning 'human and planetary bodies'; Ona Lozuraitytė and Petras Išora will be responsible for the architecture. Pakui Hardware's art 'presents an aesthetics of entanglement in which positives of scientific progress – life extension, say – are indivisible from the negatives of neoliberal biopower and the lure of scientism', Martin Herbert wrote in a profile of the duo last year.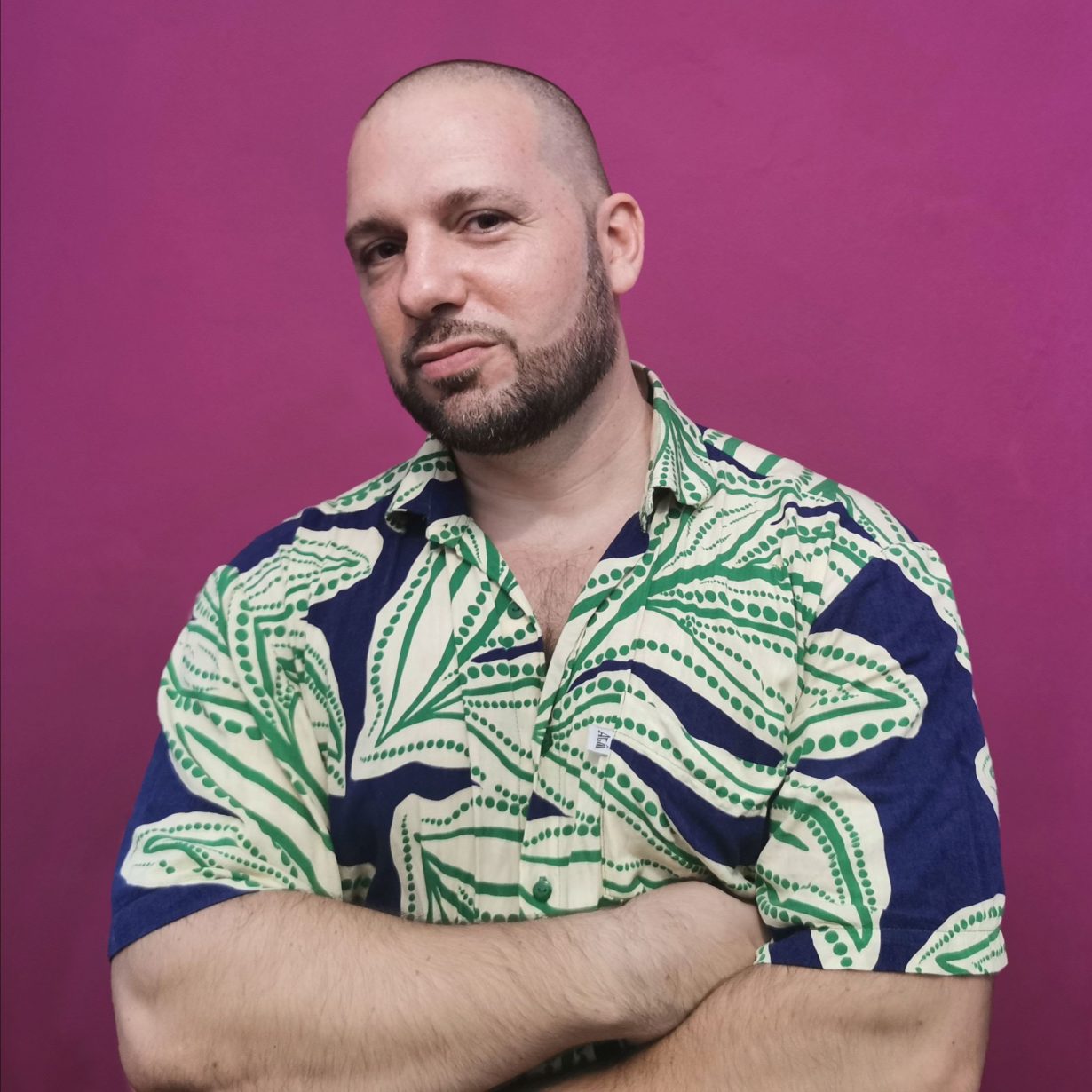 Swiss-Brazilian artist Guerreiro do Divino Amor will represent Switzerland, with his project Super Superior Civilizations examining the motifs and visual strategies of 'political mythologies'. The work for the Swiss Pavilion, organisers say, 'poses a critical view of the visual language presented in national political myths, and explores their cultural charge, their hierarchization, and their use'. Andrea Bellini will curate.