The latest update sees Iceland announce its national Pavilion at the exhibition's 60th edition
The 60th Venice Biennale, set to run from 20 April – 24 November 2024, will be curated by Adriano Pedrosa – and some countries have already announced the artists who will exhibit in their national pavilions. ArtReview will keep a running tally as they come: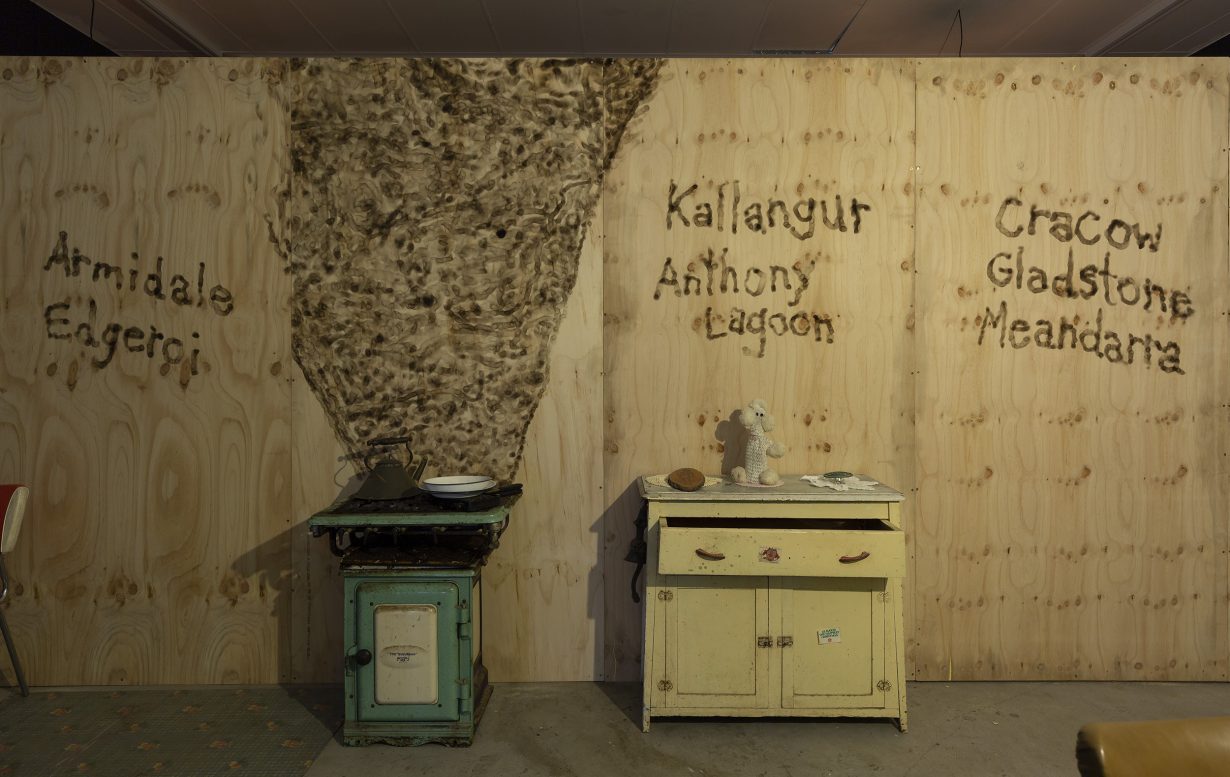 Queensland-based, First Nation artist Archie Moore has been selected to represent Australia at the Venice Biennale. Born in 1970, three years after the 1967 Australian Aboriginals Referendum – which gave constitutional citizenship rights to Indigenous people – Moore is known for his large-scale installations that reveal the tensions between personal and official histories of Australia's colonial past as well as issues of identities, intercultural understanding and racism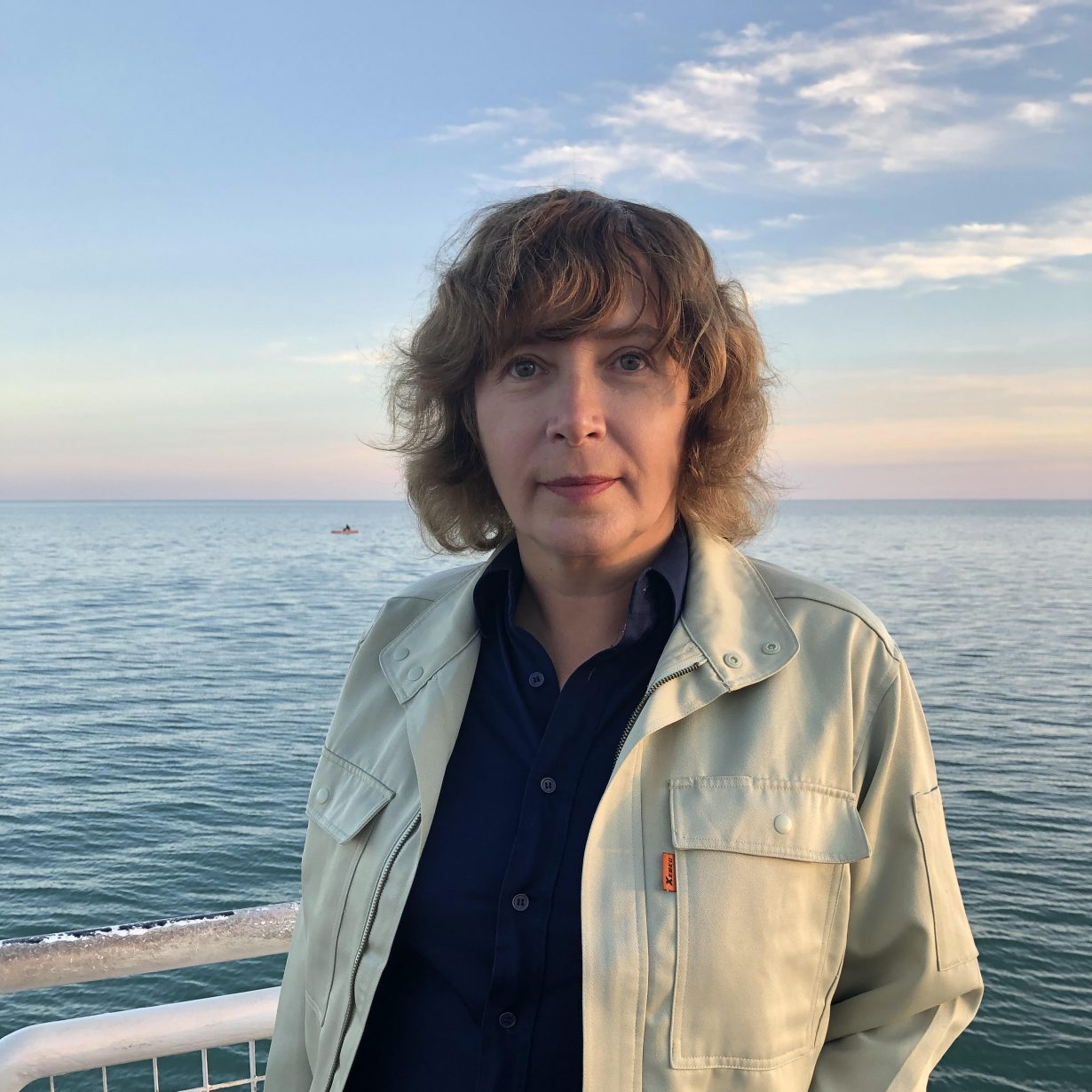 Austria has named Vienna-based artist Anna Jermolaewa for its pavilion. Born in Russia, Jermolaewa fled the Soviet Union in 1989 after being accused of anti-Soviet agitation. Jermolaewa's oeuvre straddles photography, video, and installation, in works that probe the social and political structures of everyday situations. At the biennale, Jermolaewa will present new works that reflect on different expressions of non-violent resistance. The exhibition is to be curated by art historian Gabriele Spindler.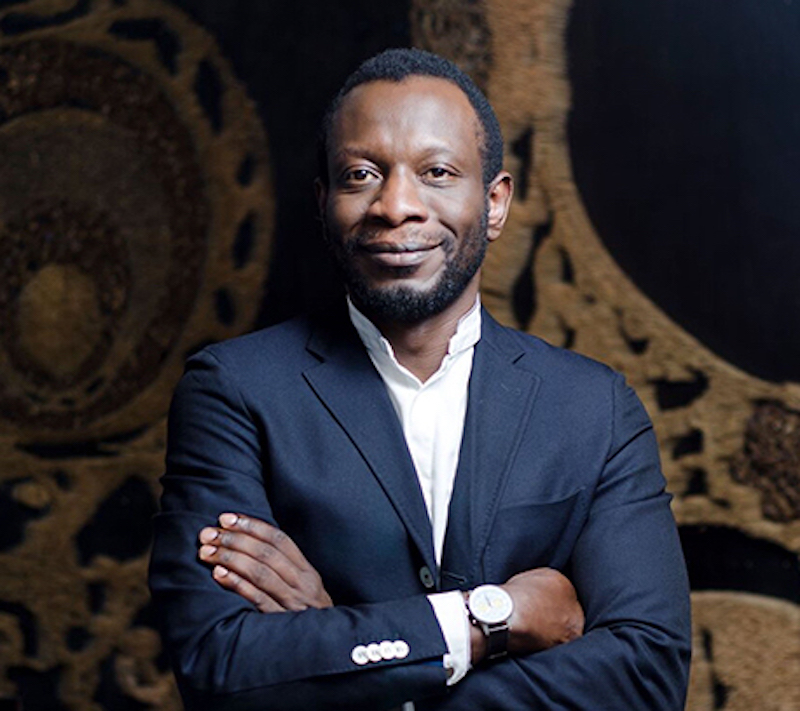 The Republic of Benin has announced its debut national Pavilion in Venice. The exhibition will be curated by Nigerian curator Azu Nwagbogu, who is known for his advocacy for contemporary African art and photography, founding Lago's African Artists' Foundation in 2007 and directing the LagosPhoto Festival since 2010. 'We are delighted to have Azu Nwagbogu as the curator of the Bénin National Pavilion. His unique background, vision and expertise in the field of art curation makes him the perfect candidate to showcase Bénin's cultural heritage and contemporary art to the world.' Patrice Talon, president of Benin, said in a statement. Yassine Lassissi, curator of La Galerie Nationale du Bénin, and architect Franck Houndégla will also join the curatorial team.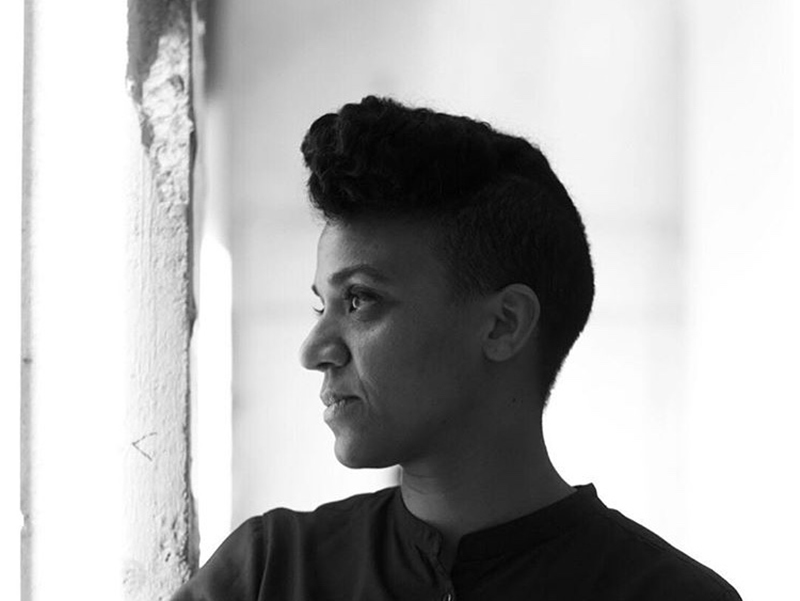 Canada has named Kapwani Kipwanga to represent the country's pavilion in Venice. With a background in anthropology, Kipwanga's practice often emerges from extensive archival research. Through performance, video, sound, photo, sculpture and installation, her minimalistic works reveal neglected memories and the inner workings of asymmetrical power. Kipwanga is 'interested in the role of art as a catalyst for revealing and addressing alternative and often silenced, marginalized socio-political narratives that are part of our shared histories', said Canada Pavilion Curator Gaëtane Verna. She believes that Kipwanga's project will 'undoubtedly transcend the materials that she will choose to use to transform our own understandings of the world'. Kapwani Kipwanga was chosen by The National Gallery of Canada.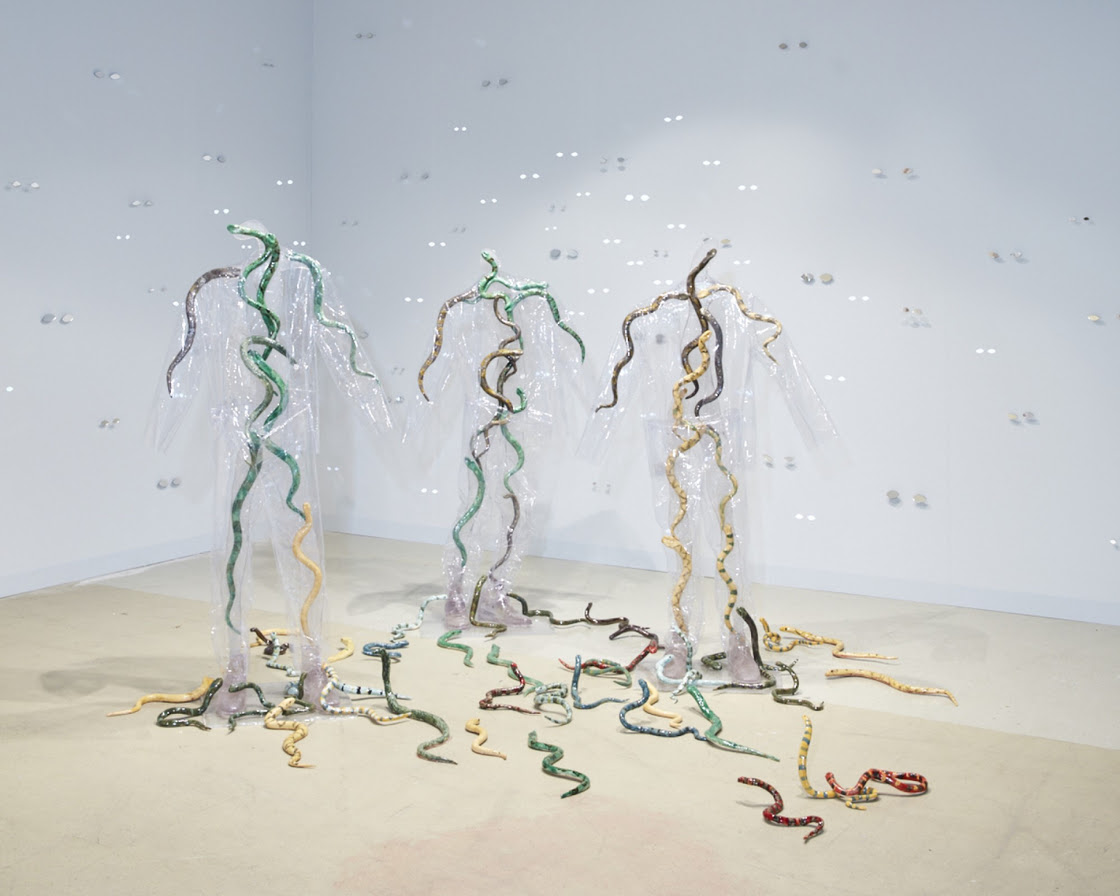 Estonia has named Edith Karlson to represent the country. Dogs, bears, lions, birds, dinosaurs and other animals appear allegorically or symbolically in the artist's sculptures. She told Echo Gone Wrong last year, 'I have always, as far as I can remember, been a huge fan of animals, and I have never stopped loving and admiring them. I probably started to use them in my art because I did not want to use the human body or the human figure, or anything too human. Whatever problem or feeling I try to show with my art is already very human anyway.' Karlson was chosen by the Estonian Centre for Contemporary Art.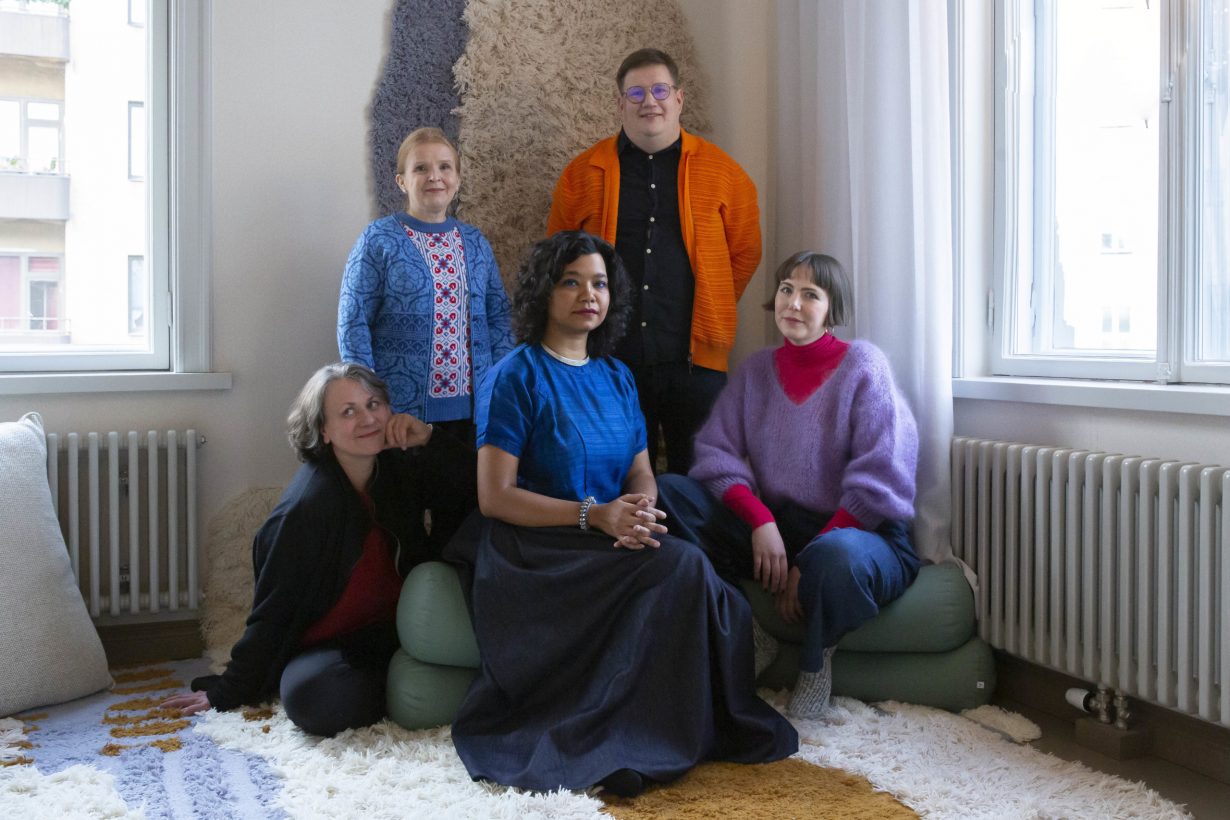 Finland has named artists Pia Lindman, Vidha Saumya and Jenni-Juulia Wallinheimo-Heimonen to exhibit at its Pavilion, commissioned and produced by Frame Contemporary Art Finland. Curators Yvonne Billimore and Jussi Koitela anticipate a 'multifaceted collaboration that reimagines the pavilion as well as the kind of art, bodies and experiences which the pavilion can support. In the early phases, we are taking time to explore the relationalities of our individual practices and share how our lived experiences impact our work. These exchanges will be the building blocks for the exhibition'.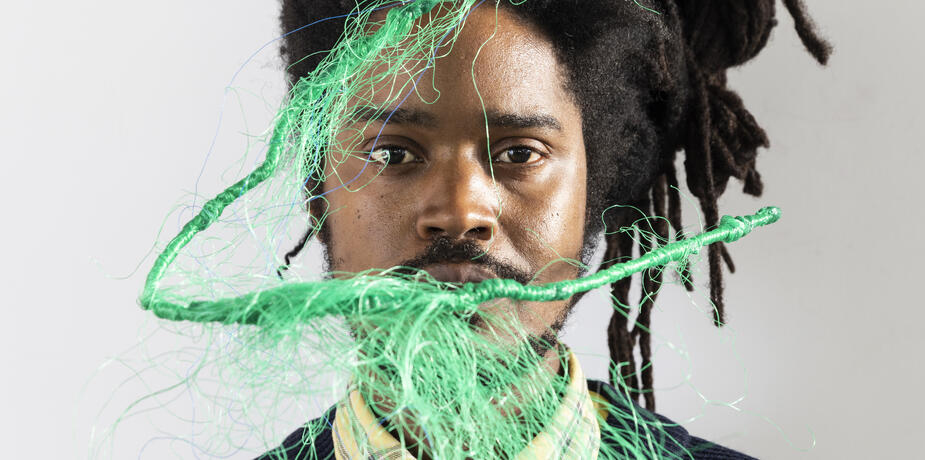 France has named sculptor Julien Creuzet for its pavilion in Venice. Deploying plastics and rope in his work, the artist often explores his own French-Caribbean identity. 'His singular work and his gift for oral literature feed on creolization by bringing together a diversity of materials, stories, shapes and gestures. The questions raised by his works will find, at the French Pavilion in Venice, a particularly important resonance with those of our time,' pavilion organisers said in a statement. 'Julien Creuzet was also chosen for the horizons he draws, going beyond the opposition between identity and universality, demonstrating that in the folding of art, the poetic and artistic echoes always trace responses that are as beautiful, joyful and restorative as they are unexpected.'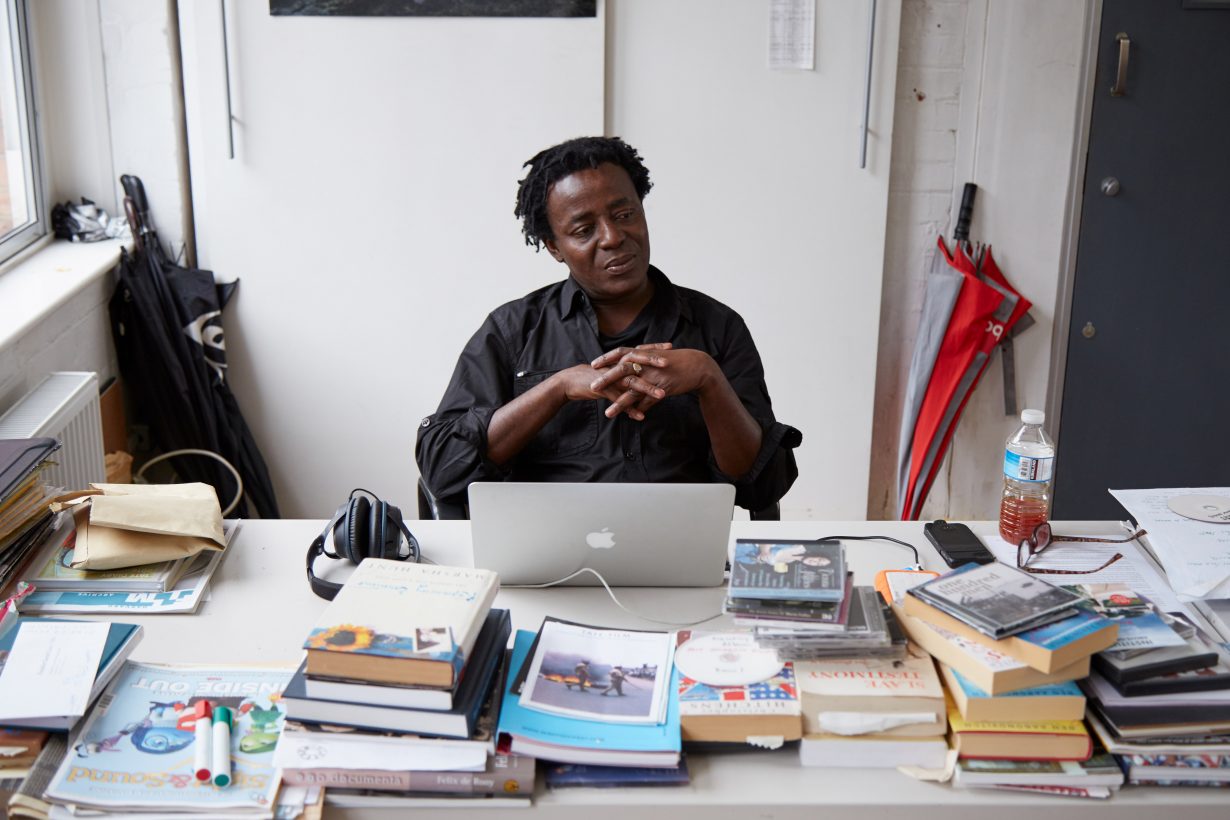 John Akomfrah, known for his ambitious film installations, will represent Great Britain at Venice. The artist, who first came to prominence in the early 1980s as part of the Black Audio Film Collective, is no stranger to the biennial, first exhibiting in 2015. Vertigo Sea, commissioned by curator Okwui Enwezor, was a vast three-screen installation which took whaling, the environment and our relationship with the sea, as its subject. Four years later, Akomfrah – who was born in Accra, before moving to the UK as a child – returned to Venice with his work Four Nocturnes (2019), included in a group exhibition for the inaugural Ghana Pavilion. Akomfrah commented: 'I'm grateful to be given a moment to explore the complex history and significance of this institution and the nation it represents, as well as its architectural home in Venice – with all the stories it has told and will continue to.'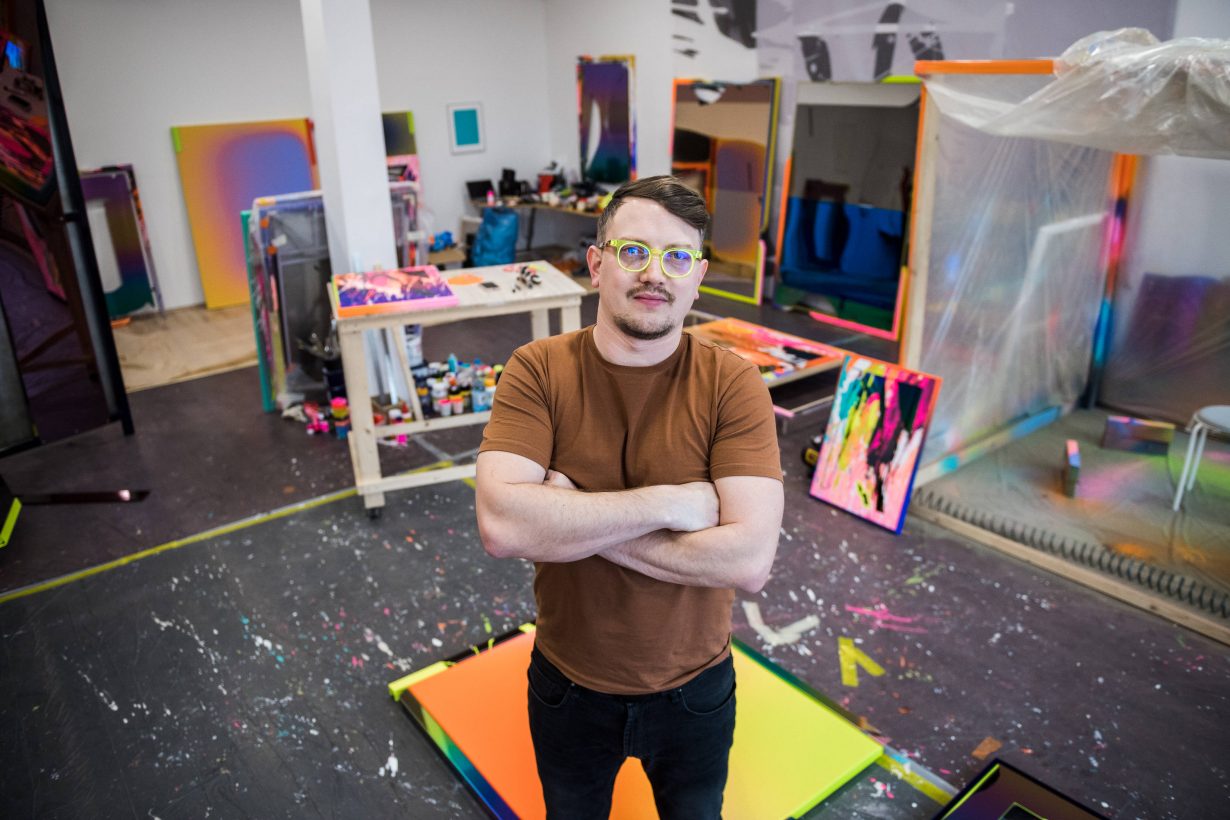 Hungary's national pavilion will be represented by Budapest-born, London-based artist Marton Nemes. The colourful, abstract canvases characteristic of Nemes's works often represent urban architecture and subculture music scenes. For the Biennale, Nemes will present a piece of large, multimedia work that utilises the spatial features of the Hungarian pavilion. The pavilion is commissioned by Julia Fabenyi, Hungarian art historian and the director of Cologne's Ludwig Museum. Rona Kopeczky will curate.
Reykjavik based artist Hildigunnur Birgisdóttir will represent Iceland. Birgisdóttir's works explore the inconsistent alignments between beauty, utility and value. Her inspirations often come from everyday objects that reflect globalised systems of production, distribution and commerce. Distorted paper clips, sticky notes, computer buttons, and plastic packaging form a playful visual language that subverts and unnerves the mundane. 'The Venice Biennale is the perfect forum for Birgisdóttir's aesthetically subversive and slyly political work.While still in its early stages, I'm excited by the way she is approaching the exhibition space, and the unexpected relationships she is creating between seemingly disparate sources and materials. I don't think this pavilion will look or feel like any other', Dan Byers, curator of the Iceland Pavilion said in a statement.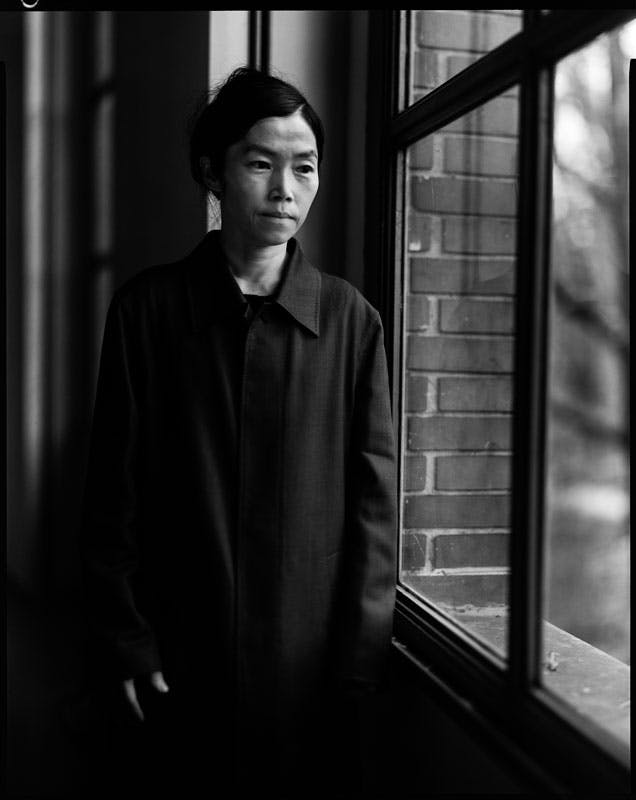 The Pavilion of South Korea will be represented by Koo Jeong-a. Known for her immersive, multi-sensory environments, Koo's work 'Odorama City' at the Pavilion will conjure national memories through invisible elements such as scent, sound and temperature. Jacob Fabricius, director at Art Hub Copenhagen and previously exhibition director at Busan Biennale, and Seolhui Lee, curator of Kunsthal Aarhus in Denmark, will jointly curate the exhibition. 'Artist Koo Jeong-a's unique sensibility will be expressed through the exhibition, and the Korean Pavilion will serve as a place for sensory experience and function as a community of memory,' said an official of Arts Council Korea.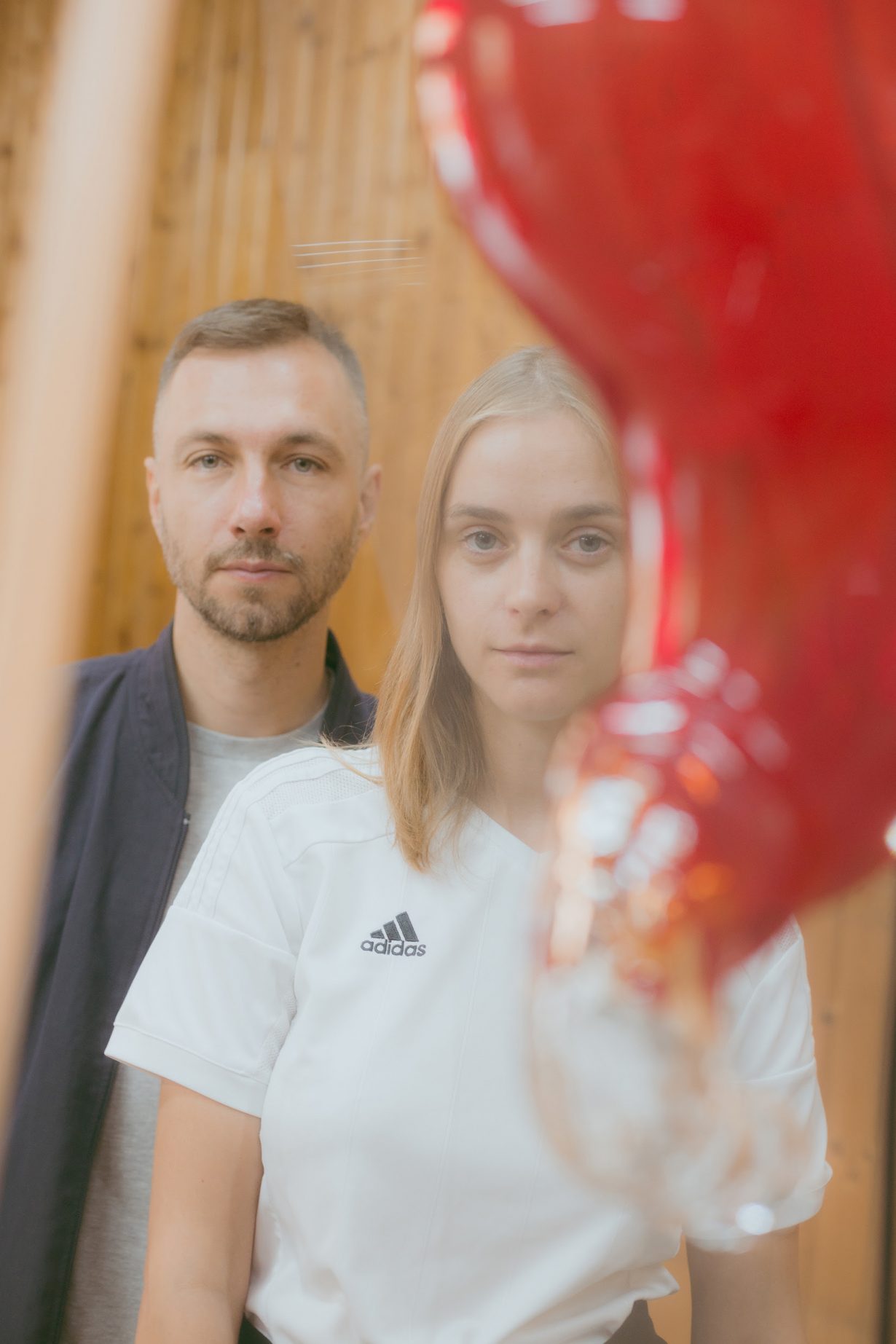 Artist duo Pakui Hardware will represent Lithuania. Neringa Cerniauskaite and Ugnius Gelguda will create a kinetic, immersive installation featuring works by the modernist Lithuanian painter Marija Teresė Rožanskaitė. The Lithuanian National Museum of Art (commissioner Arūnas Gelūnas) will organise the exhibition; Valentinas Klimašauskas and João Laia will curate the show which promises to speak to the 'inflammations' concerning 'human and planetary bodies'; Ona Lozuraitytė and Petras Išora will be responsible for the architecture. Pakui Hardware's art 'presents an aesthetics of entanglement in which positives of scientific progress – life extension, say – are indivisible from the negatives of neoliberal biopower and the lure of scientism', Martin Herbert wrote in a profile of the duo last year.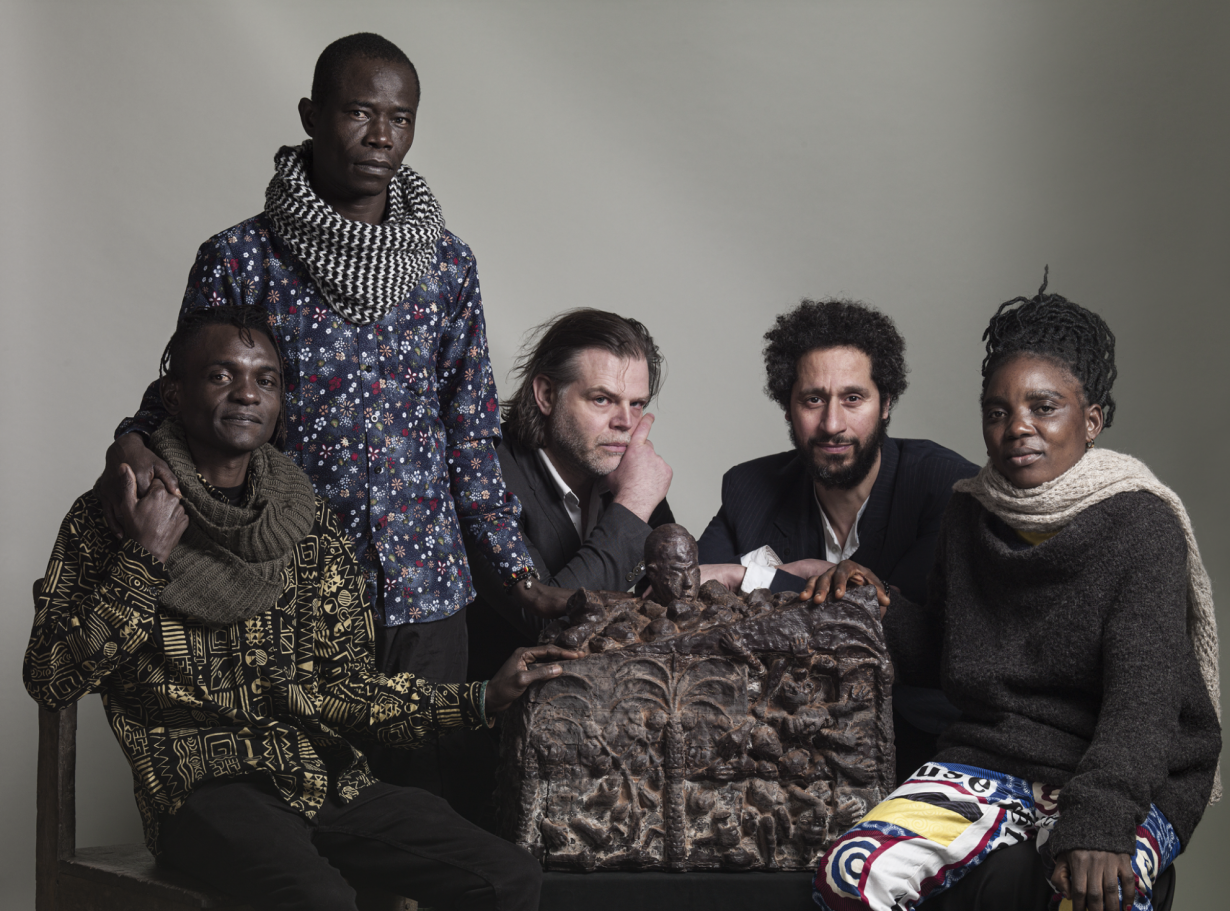 Renzo Martens and Cercle d'Art des Travailleurs de Plantation Congolaise (CATPC) will represent the Netherlands. The collective grew out of the Dutch artist's collaboration with Congolese plantation workers, in Lusanga (once known as Leverville, the colonial-era headquarters of the Lever plantation operations), with whom he set up a sculpture workshop; and in 2017, in the DRC countryside at the White Cube exhibition space. Martens came to prominence with his 2008 film Episode III: Enjoy Poverty, in which, travelling around the DRC, the artist attempts to engage local photographers in discussions about the nature of the international media economy and the Western market for images of suffering in other parts of the world, encouraging them to exploit their own poverty and instability for profit. It was a work, J.J. Charlesworth wrote, that 'forces us to face the uncomfortable question of the balance of economic power that continues to condemn many Africans to a life of subsistence labour and grinding poverty, somehow regardless of the countless millions in aid, and the thousands of aid workers and NGOs that have come to Africa to do "good work"'. The Dutch artist and his Congolese colleagues will open an exhibition at White Cube in Lusanga simultaneously to the Dutch pavilion.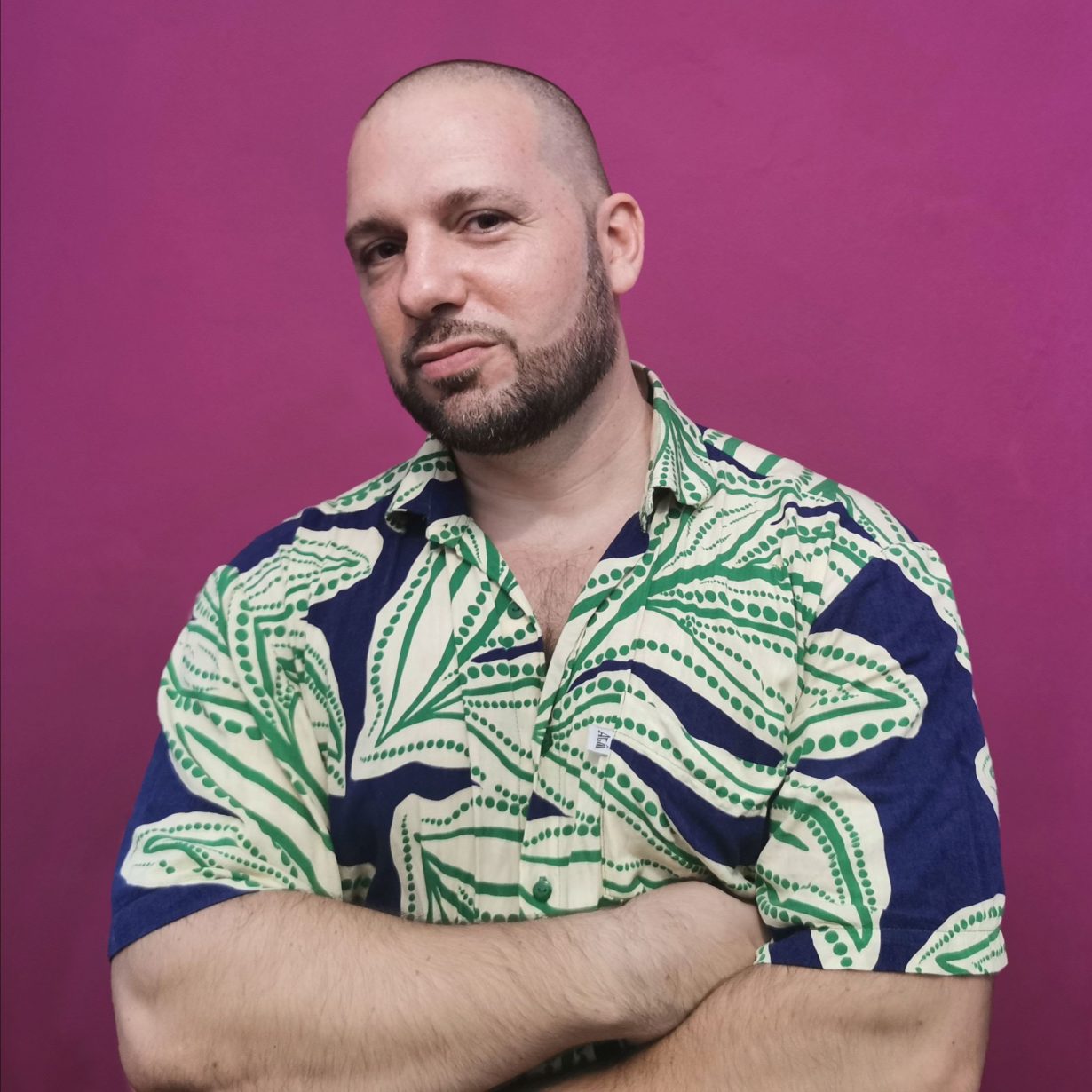 Swiss-Brazilian artist Guerreiro do Divino Amor will represent Switzerland, with his project Super Superior Civilizations examining the motifs and visual strategies of 'political mythologies'. The work for the Swiss Pavilion, organisers say, 'poses a critical view of the visual language presented in national political myths, and explores their cultural charge, their hierarchization, and their use'. Andrea Bellini will curate.