A three-way culture skirmish has broken out in Brazil over a largescale piece of land art in the state of Pernambuco. Juliana Notari's installation, Diva (2020), takes the form of a vulva, excavated from the earth.
Supporters of Jair Bolsonaro, Brazil's far-right president, were first to take exception. Olavo de Carvalho, a theorist and former astrologer who Bolsonaro and his sons heavily rely on for political advice, posted on social media: 'Why are they rubbishing the 33-metre pussy instead of facing it with a big dick?' Others complained about the use of public money in creating the work, which was commissioned for the Usina de Arte botanical gardens with the Museu de Arte Moderna Aloisio Magalhães.
Bolsonaro has repeatedly attacked the arts and threatened cultural funding budgets. During his election campaign he railed against 'big-time artists' who he claimed were getting rich off public money.
The piece of land art, unveiled last week, was carved into a former sugar cane field, and covered with painted resin in reddish tones. The artist explained that she wanted it to represent both the female anatomy and a wound by way of a feminist comment.
While Recife-based Notari received plenty of support for her work, criticism was also leveled from the left over images that show several black men involved in its production.
'A vulva sculpture that [Notari] describes as an act of artistic resistance and gender problematization, but which to be created used practically only the labour of black men. A satire of white feminism?' wrote one social media user.
The work was also labelled transphobic and 'genitalist' by others.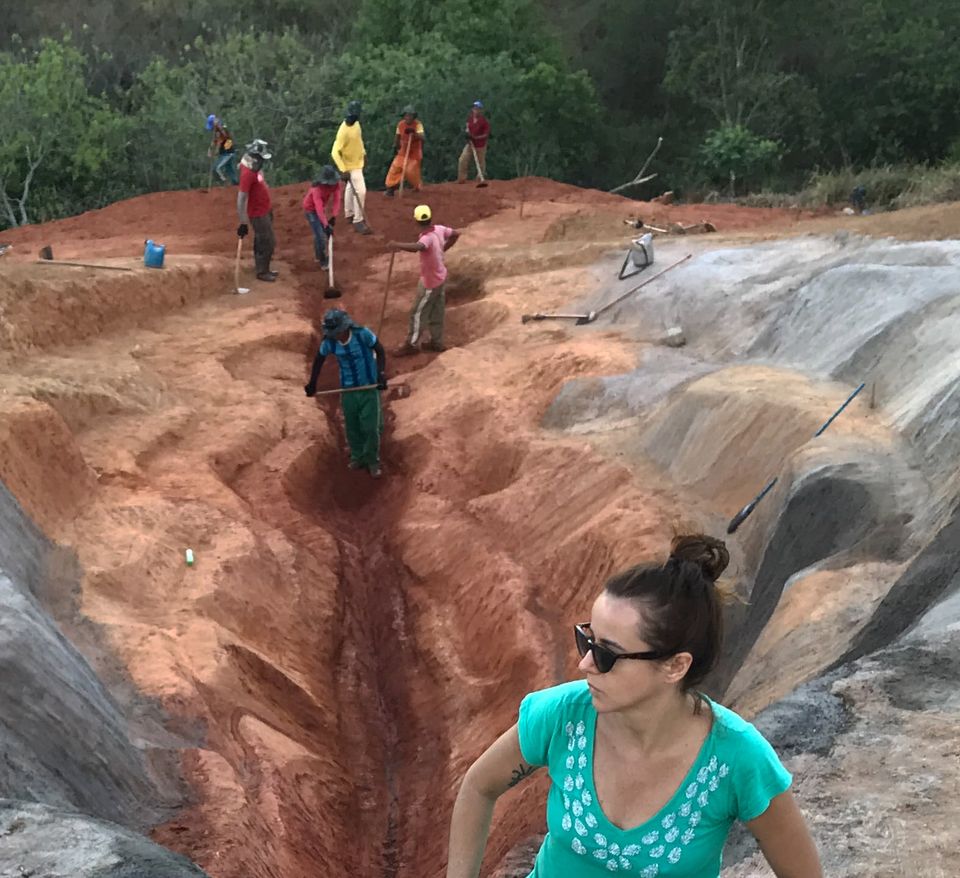 Notari responded to Brazilian daily newspaper Fohla de São Paulo: 'The team and I were in harmony, but when you see the image, it really shows the difference in classes, racialization. I took the photo and in my whiteness I reaffirmed a work process typical of the Brazilian context […] I could have been more careful. But I think it is necessary to be cautious when relating this to the work. The image goes beyond the field of art and enters the context of what Brazil is.'