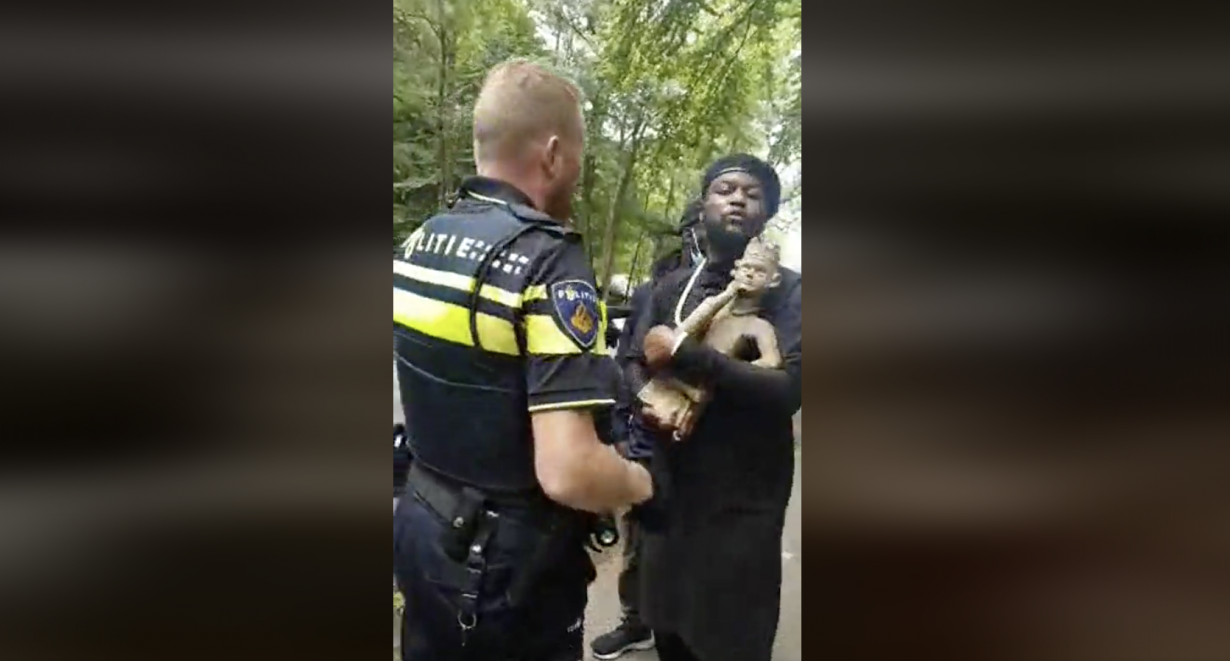 Activists have been arrested following a raid on the Afrika Museum in Nijmegen, Netherlands, on Thursday – five people removed a Congolese statue from the institution, in a bid to draw attention to the movement to restitute African artworks and artefacts taken during the colonial era and held in European museum collections.
Mwazulu Diyabanza and fellow activists streamed their action live on Facebook, as they attempted to walk out of the museum holding the wooden funeral sculpture, before being met by Dutch police and taken into custody. Diyabanza said that they were acting as 'part of the recovery of our artworks that were all acquired by looting, robbery, violence'.
The Afrika Museum said that the activists were not prevented from leaving the building in order to prevent potential damage to the sculpture, since police were in the area. The museum joined other Dutch art institutions last year in signing up to a set of principles for engaging with claims concerning the origins of cultural objects held in their collections.
Diyabanza and fellow protesters have made headlines for similar actions in the past – last June, he attempted to remove a 19th-century African funeral pole from the Quai Branly Museum in Paris, leading to him being placed under investigation by French prosecutors.