ArtReview is proud to be supporting the fourth annual edition of June Art Fair, which runs from June 13 to 19 this year. This edition features an intergenerational lineup of 19 galleries and 5 special projects from Europe, North America, Asia, and Australia.
We speak to June's founders – gallerists Esperanza Rosales of VI, VII gallery in Oslo and Christian Andersen of the eponymous space in Copenhagen – about returning to the location of the fair's first iteration, a concrete bunker designed by Pritzker Prize winning architecture firm Herzog & de Meuron, and what it means to cultivate community during the busiest week in the artworld.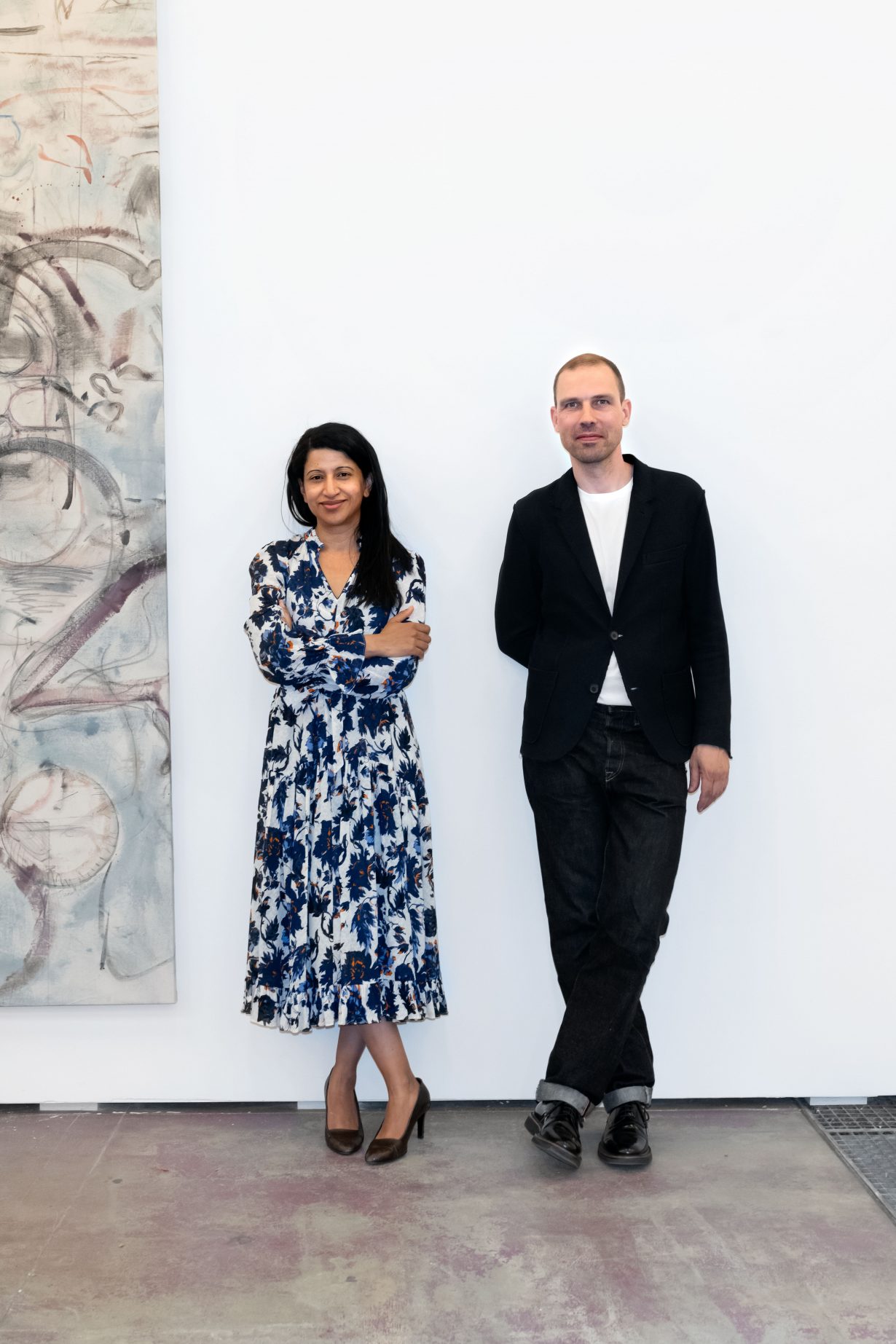 ArtReview Based in Oslo and Copenhagen, your spaces aren't necessarily far away from one another, but they're certainly not neighbors in a hub like Chelsea, so how did you first meet? Did you cross paths at one too many art fairs?
Esperanza Rosales We met in Basel in 2013 — it was either at Lily's, the restaurant, or Campari Bar next to the Kunsthalle Basel. My recollection is hazy as it was pretty late at night and a long time ago, but I want to say it was Campari Bar. That year both of our galleries were participating at Liste for the first time. 
Christian Andersen And we saw each other there and in other cities for fairs, year after year.
AR What sparked the idea to start your own art fair?
ER We'd been participating in Liste for years, and those first years were magic — but Liste is great for galleries that are young, and new, and well, the magic was wearing off in lots of ways. We wanted to keep moving, and keep things fresh for ourselves, including our artists and collectors.  
June is first and foremost an exhibition platform. This is not to say that selling is not important, but we like to place the emphasis on sharp curation. It is pretty selective, and was always meant to re-envision what fairs could be when galleries take things into their own hands and model things themselves. The very best gallerists are connoisseurs. We wanted that connoisseurship to be reflected in the overall experience of the fair. 
CA A large number of the gallerists participating in June are also former artists – Jeffrey Rosen, John Riepenhoff, and Esperanza all went to art school. John is still practicing, and we see this kind of creative thinking in parallel to the artists running through the project.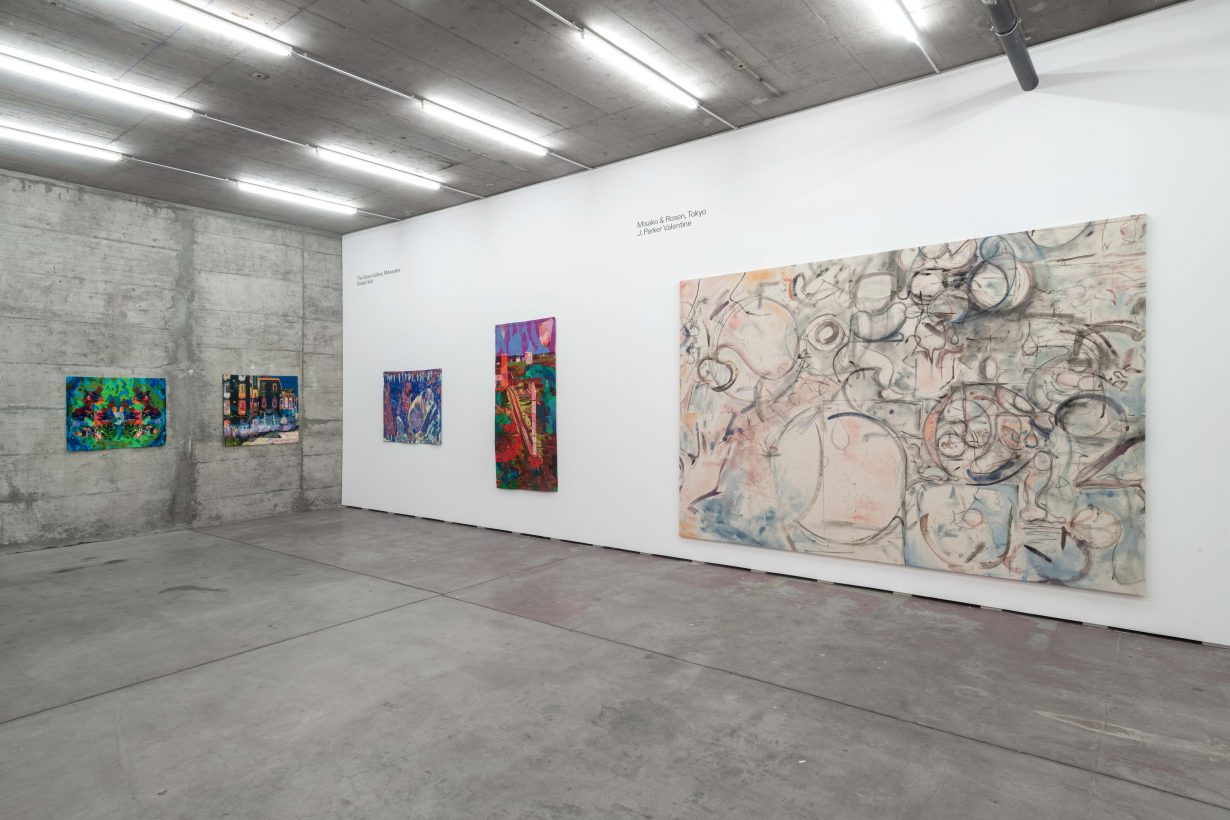 AR Are you happy to be returning to the Herzog & de Meuron bunker, since the fair hasn't been located there since its inception? This space is so unconventional, I can see how it mirrors the ethos of the fair, and I love the idea that it's literally underground – the underground art fair! – but what made you choose it?
ER True, true – what we are doing is underground in many respects. 
CA We are super happy to be returning to our original location. An independent project requires an independent location. And ours is charismatic and full of charm. 
ER Apart from Herzog & de Meuron's elegantly reworked bunker, one of the key characteristics of our location is the garden that sits beside it – this is pretty rare so close to the Messe complex. It is an incredible thing to go from meeting many people, closing deals, and selling works to being able to have a moment to yourself. It is an oasis during the busiest fair week of the year. 
AR What are you most looking forward to seeing at this year's edition?
ER Oh. Rebecca Allen with Arcade, J Parker Valentine with Misako & Rosen, and Please Don't Leave Me (1969), a rare installation by Bas Jan Ader presented by Meliksetian|Briggs. 
CA And Etablissement d'en face, a really important artist run institution from Brussels. They recently lost quite needed state support to operate their project – and tons of really interesting artists including Amelie von Wulfen, Judith Bernstein, Jutta Koether and Peter Wachtler have rallied around them by donating works that are available for purchase at the fair.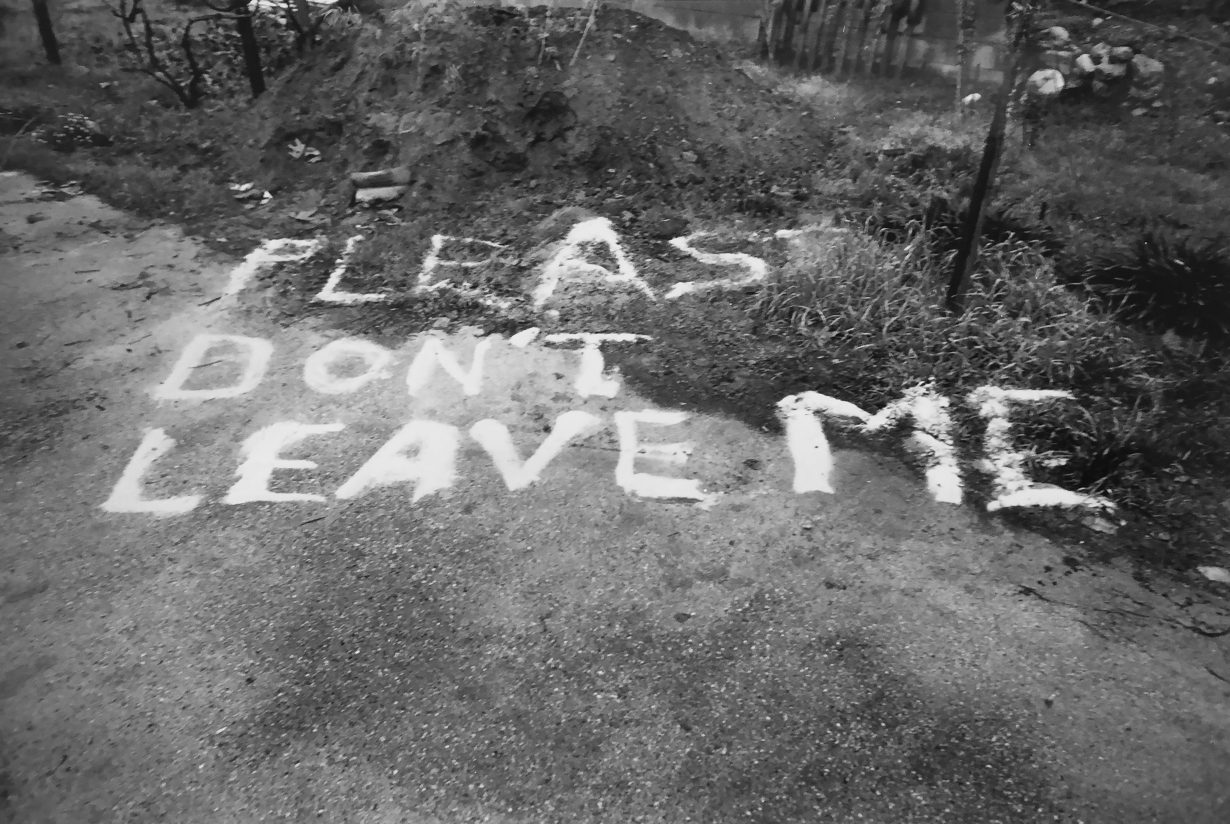 AR The collaborative and communal spirit of the fair is felt quite viscerally. Tell us more about June's presence in the bunker's courtyard and how you've collaborated with the community garden located there. What kind of space were you hoping to cultivate?
CA The way we run the fair is parallel to how we run our galleries: producing results with modest means. The fair's cafe serves dishes prepared by local artists with ingredients foraged from the communal garden, which offers fresh produce to residents year-round for free. This captures the essence of the fair, and is one of the main reasons why we are so drawn to this space. 
AR How did you develop this network of galleries, so many of which have returned for each of the now four iterations of June Art Fair? And how do you collaborate with them in the lead-up to the fair?
ER The network developed pretty organically out of existing friendships and has grown from there. Jeffrey Rosen who has a gallery in Tokyo has been a really key part of June's evolution and we talk extensively about programming and together we decide which invitations to extend. We really try to learn from exhibitor feedback too with each edition, stay receptive and adapt in the ways that we can. 
AR I'm curious about the previous iterations of June, especially the fact that you've made it through the pandemic and still held a fair every year. I know the 2020 edition was hosted online through a partnership with Hauser & Wirth and ArtReview; did you feel it was important to still provide a space for your cohort of galleries to come together (albeit virtually) in the face of intense isolation caused by self-quarantine and the closure of so many art spaces during the height of the pandemic?
ER Definitely. Skipping an annual edition did not feel like an option. The pandemic hit less than a year after our first edition. We had just achieved this greater sense of community, and felt compelled to keep things together. 
CA In doing that online edition, we wanted to create as much visibility as possible for exhibitor projects and reach the largest audience possible given the circumstances. Being hosted on Hauser & Wirth's website we feel we achieved that. 
AR What do you imagine for the future of June Art Fair?
ER One of the things we were initially excited about when founding the fair was the rich internationality of the participating galleries. We would love to expand this further to include galleries from more regions around the world.
Find out more about the fair here