Taring Padi applied black tape to amend their mural All Mining Is Dangerous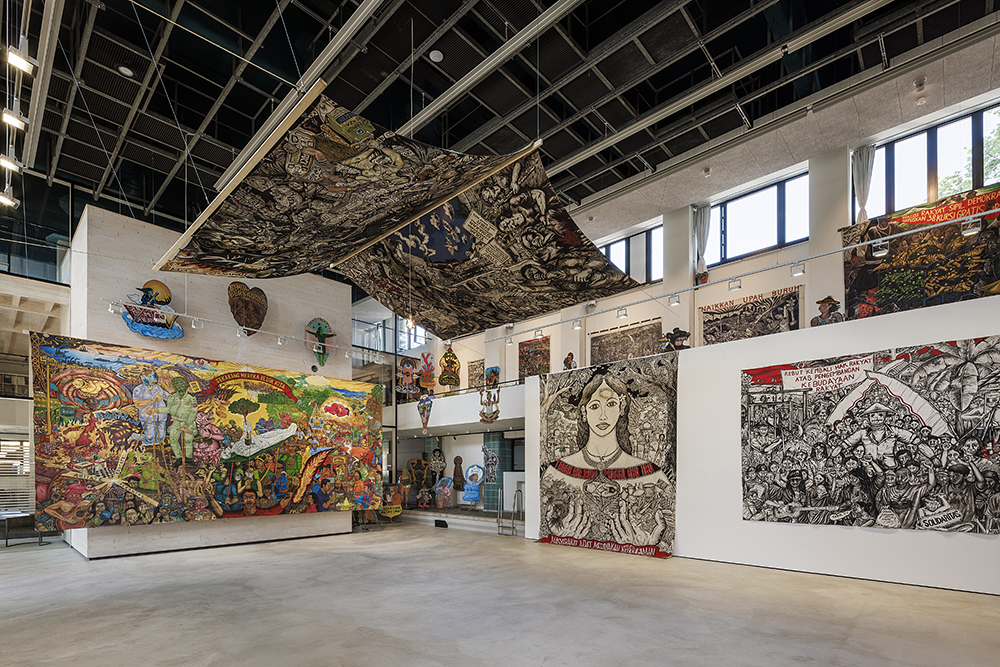 Allegations of antisemitism continue at Documenta, the contemporary art quinquennial exhibition held in Kassel, curated this year by the collective ruangrupa.
Earlier this year, the Indonesian collective Taring Padi covered up and later removed one of their murals after claims that it contained antisemitic depictions. But now further allegations have emerged about another Taring Padi mural on display at Documenta.
The Junges Forum DIG group posted photos on social media of Taring Padi's mural All Mining Is Dangerous (2010), an artwork which is ostensibly about a gas pipeline explosion in East Java which triggered a series of deadly mud volcano eruptions. The work originally featured a man wearing what looks like a kippah; his headwear was later covered up with black tape. The group calls it a 'caricature of a greedy, long-nosed Jew'.
Taring Padi say that the mural did not depict a Jewish head covering, but was instead the Indonesian headwear called kopiah. Nevertheless they amended the work so as not to be misinterpreted: 'this was not done to cover up, but as an aesthetic choice to respond to the immediate context in which the work was shown,' they said in a statement.