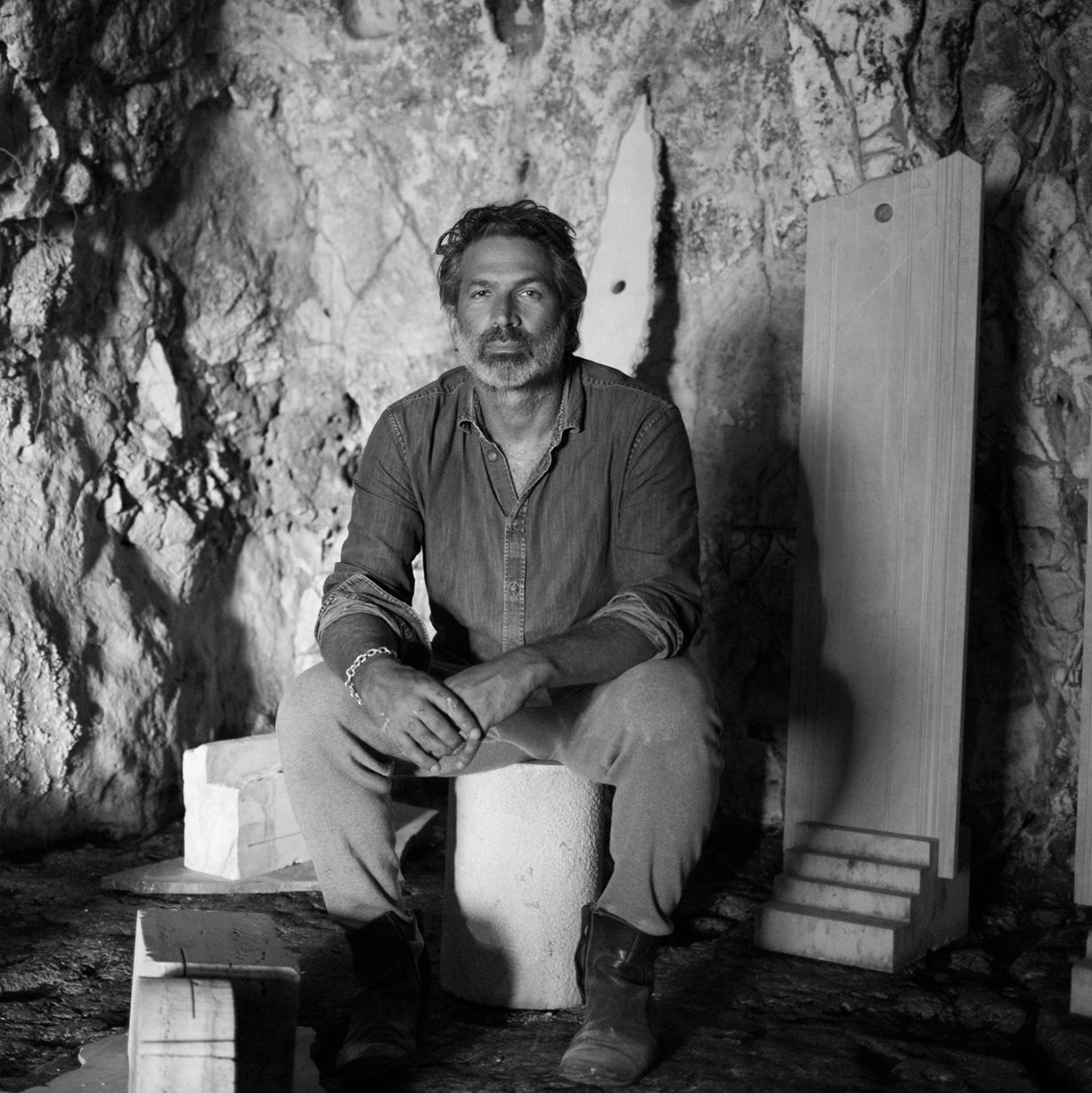 The artist Adam Broomberg has hit out against a series of attacks made on him by Stefan Hensel, the antisemitism commissioner of the city of Hamburg. Broomberg says that various recent articles and comments by Hensel concerning Broomberg's support of Palestine, paint the artist as 'a hateful, antisemitic person who supports terrorism against Jews'. Broomberg told ArtReview that the allegations potentially put him in danger.
'We have seen very recently during Documenta how inflammatory
rhetorics of this nature have contributed to physical attacks', Broomberg says.
Hensel singled out the photographer, who was a visiting professor at the University of Fine Arts Hamburg until 2021, after two members of Indonesian collective ruangrupa (curators of last year's Documenta exhibition), Reza Afisina and Iswanto Hartono were appointed to the academic roster at the same institution. In October, Hensel wrote in an Instagram post that Broomberg 'is not afraid of legitimising terrorism against Jews', and told Die Zeit more recently that the artist 'seems to hate Israel'.
Berlin-based Broomberg, who made his name as part of artist duo Broomberg and Chanarin, nominated for the Deutsche Börse Photography Prize in 2013, is a vocal advocate of the Palestinian-led Boycott, Divestment and Sanctions movement against the Israeli government.
Hensel went on to namecheck the three, alongside theorist Achille Mbembe and South-African scholar Farid Esack, in an editorial for the same newspaper – 'almost all are active supporters of the antisemitic BDS campaign', he claims – before accusing the curators of the last Documenta as having been 'responsible for the fact that Jews in Germany were publicly portrayed as pigs'.
Broomberg, who grew up in South Africa and attended Jewish primary and secondary schools, said: 'I find it so disturbing that his [Hensel's] first, very vocal act as Hamburg's first antisemitism commissioner has been to relentlessly attack three individuals: a Jew who is critical of Zionism and two brown members of Ruangrupa.'
'I am a proud Jew', Broomberg continued. 'I stand very firmly against antisemitism, and all other forms of racism. I oppose discrimination, racism and hate crime in all forms, including against Jews or people perceived as Jewish. All of my criticism of the Israeli government is based in international law, and on evidence of the great harm and suffering Israel's policies cause to Palestinians which I have seen with my own eyes. I do not and never have advocated for legitimising terrorism against my own people nor against Israel. I criticise the Israeli government and its policies, not the Israeli people nor the Jewish people.'
'One of the most effective strategies that led to the end of apartheid in South Africa were sanctions. There was no sudden moral realisation. The Cold War had ended, the world had turned its moral gaze on the country and as a result of the boycotts and sanctions, the apartheid state was financially broke and was forced to enter into negotiations. I still believe this is an effective non-violent strategy, amongst others, that will end the illegal occupation in Palestine and will bring peace and safety to all inhabitants of Israel-Palestine, Jews, Muslim, Christians and all others. '
Broomberg told ArtReview that, in describing Israel as an 'aparteid state', he was utilising 'legal definitions that have been defined by international law and acknowledged by the UN, the International Criminal Court, Human Rights Watch and by two of Israel's largest human right organisations B'Tselem and Yesh Din'.
'Accusing Israel of being an apartheid state is not my personal opinion or a provocation, I am stating a juridical fact defined by the highest international court. When I talk about the illegal occupation, again I am just repeating a legal term that the vast majority of the UN member states have long since agreed upon.'
Hensel was appointed the inaugural antisemitism officer, an honorary and voluntary position, to the City of Hamburg in July 2021. Previously he was the chair of the German-Israeli Society from 2014 to 2021.
A spokesperson for Hensel said he was was not immediately available for comment.