Seoul Mediacity Biennale postponed
The Seoul Mediacity Biennale has postponed its 11th edition, titled One Escape at a Time, to September 2021 due to the COVID-19 pandemic. Artistic director Yung Ma commented: 'We are, undeniably, still in the midst of a global health crisis, and I hope that we can use the time to take stock, rethink, and reimagine what is possible'. Seoul's museums and other public institutions are currently closed until 15 July due to fresh outbreaks of the virus (read Andy St. Louis here, who caught a brief window of cautious openings between the lockdowns).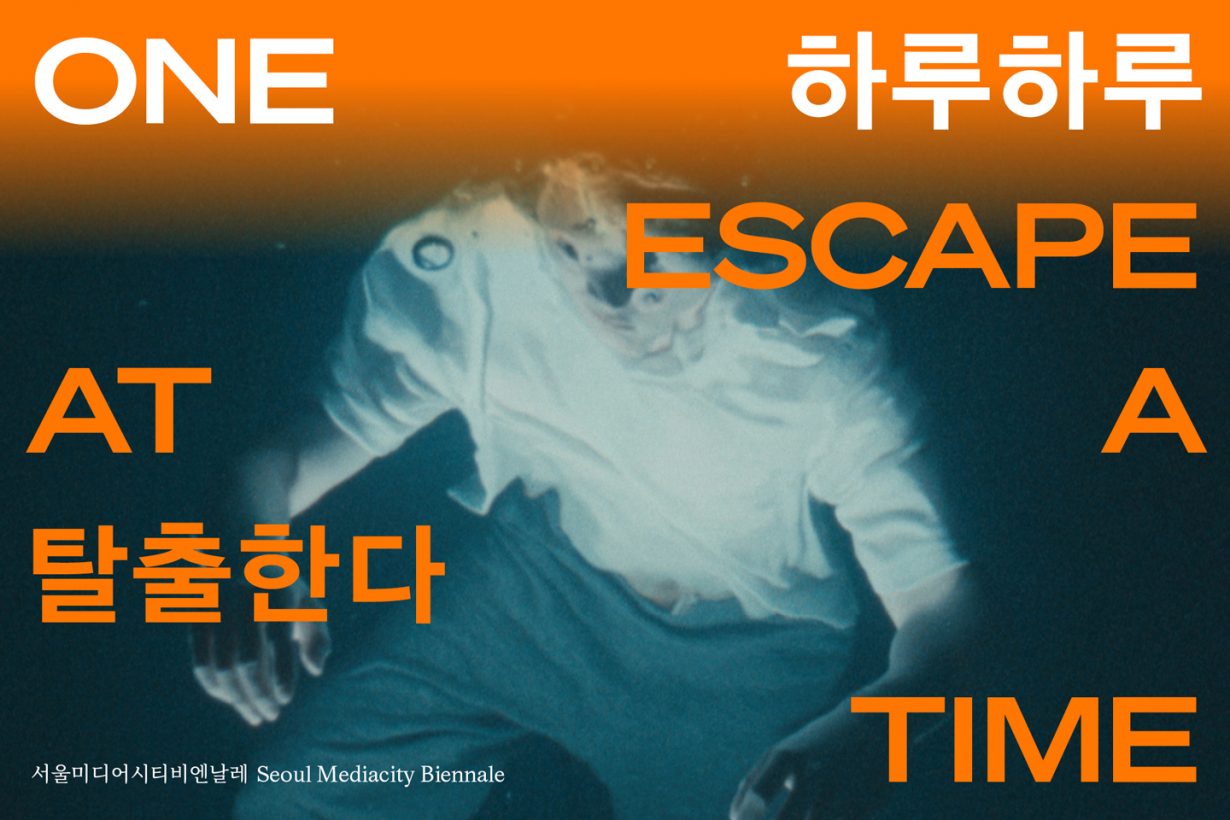 Jarman prize shortlist 2020
The shortlist for this year's Film London Jarman Award, which recognises artist filmmakers in the UK, has been announced – they are: Michelle Williams Gamaker, Hannah Quinlan and Rosie Hastings, Jenn Nkiru, Project Art Works, Larissa Sansour and Andrea Luka Zimmerman. The winner – recipient of a £10,000 cash prize – will be announced on 24 November.
Brazil's Museum of Natural History hit by fire
The museum, in the southeastern state of Minas Gerais, went up in flames on 15 June, with extensive damage to a collection of thousands of archaeological pieces. It comes less than two years after the blaze that ravaged the National Museum in Rio de Janeiro, and has renewed the conversation around protection of cultural heritage in the country. Archaeologist André Prous told Nature: 'The sadness is matched only by the fear that other, similar disasters will continue to destroy [Brazil's] scientific heritage'.
SFMOMA staffer steps down
Nan Keeton has resigned from her role as deputy director of external relations at the San Francisco Museum of Modern Art, following a public backlash over the museum's censorship of comments by a black former employee, Taylor Brandon, alleging a culture of institutional racism at the institution. Brandon said that the museum had a 'history of using black pain for their own financial gain' and called senior figures 'profiteers of racism', in comments on one of the museum's Instagram posts – the comments were later deleted by SFMOMA. Keeton later defended the decision to delete the comments. In recent months, museums across the US and beyond have come under intense scrutiny and pressure to add their voices to the Black Lives Matter protests – you can read Richard Hylton here on the challenge such institutions face to be true to their words.
Bienal de São Paulo postponed until 2021
The biennial will run from 4 September to 5 December 2021, and will henceforth take place on odd years. This goes back to its original cycle, established when it was founded, in 1951. Curated by Jacopo Crivelli Visconti with the title Though it's dark, still I sing, the latest edition planned to incorporate a series of monographic exhibitions by Ximena Garrido-Lecca, Deana Lawson and Clara Ianni, culminating in the traditional group show. The group show, originally planned for September 2020, was shifted to October amidst the COVID-19 pandemic. Garrido-Lecca had her exhibition in February, and Lawson and Ianni's exhibitions will be folded into the main show. During an online press conference, Crivelli Visconti said an additional programme will be put in place, both at the Bienal Pavilion in Ibirapuera Park and other city institutions, as well as online, that will address 'the trauma we are living through, economic and social'. Crivelli Visconti added: 'We have another year to think about things, we're not going to keep ideas for the sake of it, but the art and artists must answer to what is happening around us'.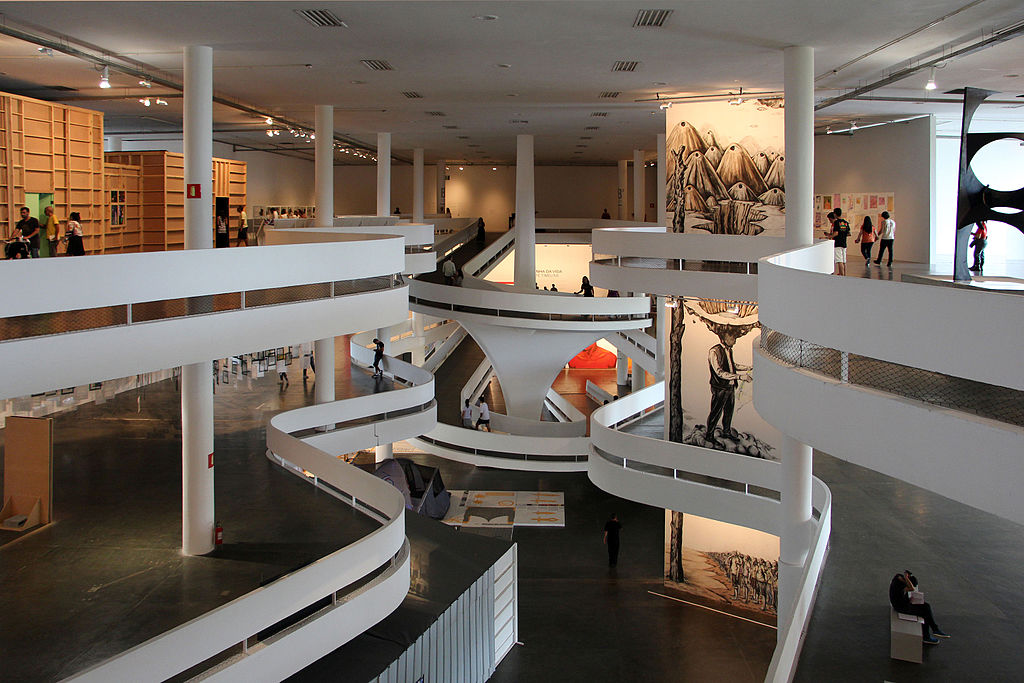 Taishin Arts Award winners announced
The recipients of the annual Taishin Arts Award, which recognises the achievements of Taiwanese artists – now in its 18th edition – have been announced: Against Again Troupe took the Annual Grand Prize, Chen I-Hsuen received the Visual Arts Award and the Performing Arts Award went to Wang Shih-Wei.
German government looking to buy Hamburger Bahnhof
The German federal government is in negotiations to buy the Hamburger Bahnhof in Berlin following news that its owners, Austrian property investor CA Immo, would end the lease on the museum extension and demolish it to make way for office buildings. The government is looking to renovate the museum and create a new extension.
Cuts at Art Institute of Chicago
Fifty-one full-time employees have been laid off following the institution's COVID-19-related closure – the cuts amount to 8 percent of the museum's staff, and follow an initial round of layoffs in April impacting 25 employees, mainly in part-time or temporary roles. The layoffs come days after a letter signed by 186 employees urged that difficult decisions not be made by a 'very small group of the most highly paid staff in the museum with privileged identities', and cited concern that the cuts would disproportionately affect people of colour, and low-paid, younger staffers.
Liste fair to go ahead
While Art Basel fair has cancelled its September 2020 edition in Basel due to the COVID-19 pandemic, Liste, which usually runs concurrently and is aimed at the younger market, says that it will still take place. Running from 17 to 20 September, 49 galleries from 32 countries will show at the Dreispitzhalle in the city, a large warehouse near the Schaulager museum that has previously hosted the Volta fair. Some galleries that had previously planned to take part in the fair will not be able to travel due to restrictions, but will show work in the booths of the galleries that are able to make the journey. A full exhibitor list can be found here.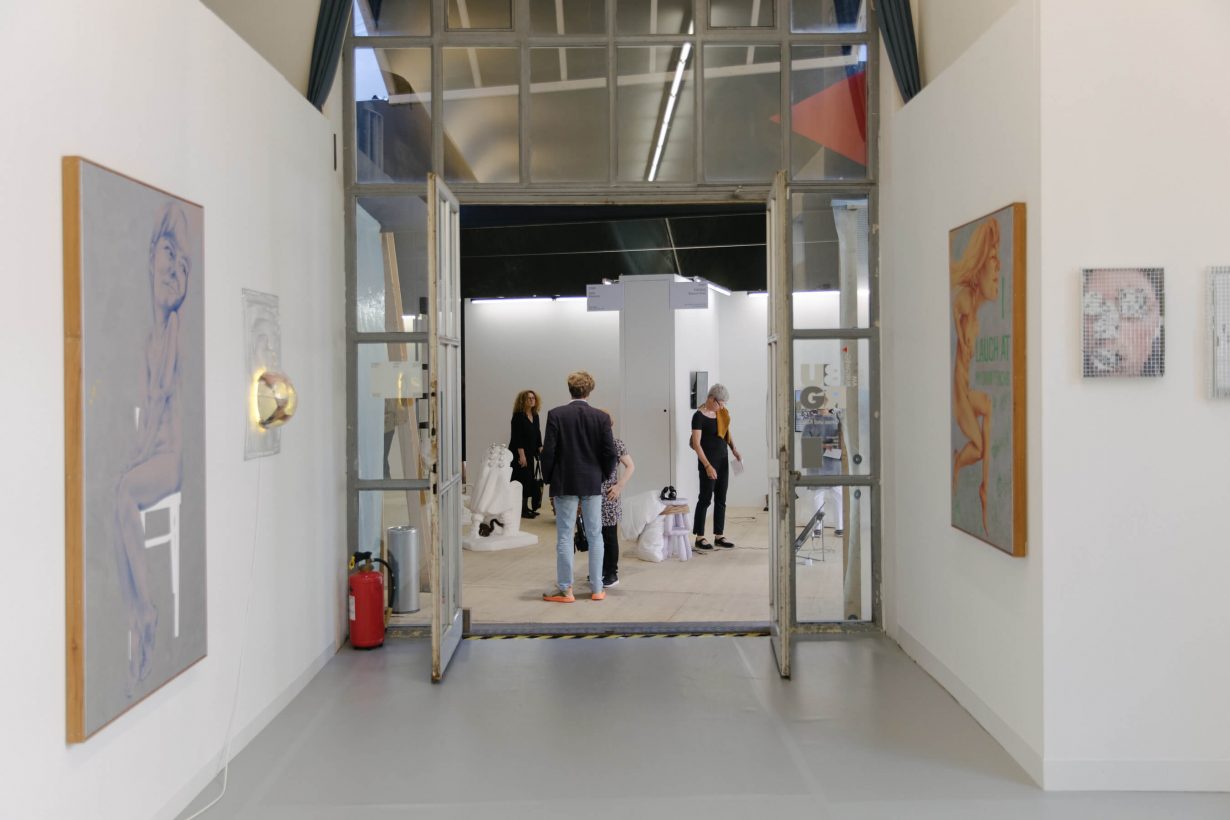 UK museums announce reopenings
Museums in London and across the UK will reopen in coming weeks, but visitors to the capital's smaller nonprofits will have to wait until September and beyond. The National Gallery in London has announced it will reopen 8 July. Visits will have to be prebooked and the public will be encouraged to follow three one-way routes around the museum. The paid-for Titian show will reopen. All four of Tate's galleries in England will open on 27 July. Again visits will be by prebooking only. Tate Modern will reopen with its Andy Warhol exhibition and Kara Walker's Turbine Hall commission, Fons Americanus. Tate Britain will reopen with Aubrey Beardsley and Steve McQueen's Year 3 installation. Tate Liverpool will unveil new work by Mikhail Karikis, and Tate St Ives will reopen the Naum Gabo exhibition. The Royal Academy is to stagger its reopening, first to RA members on 9 July, with general admission in operation from 16 July. The Barbican Centre is to reopen its Masculinities photography show in its art gallery, as well as the centre's conservatory, on 13 July. On 14 July the Whitechapel Gallery and the Photographers' Gallery will reopen. The Serpentine Galleries will not open until 4 August, the same date on which Nottingham Contemporary reopens its doors. The Baltic's reopening in Gateshead is scheduled for 13 August. Those wishing to visit smaller institutions are in for a wait, with the Drawing Room, MK Gallery, Goldsmiths CCA, Chisenhale and Gasworks holding back until September.
Speaking at an online press conference this morning, Gabriele Finaldi, the National Gallery's director, admitted that though admissions would be limited to maintain social distancing, they were unsure how many visitors to expect and that this would have financial implications. 'We are in [financial] difficulty, not just for this year but in those to come too… we are in conversation with DCMS,' he said.
Rupert Murdoch looks to buy stake in Art Basel company
Rupert Murdoch is looking to buy a significant stake in MCH Group, the company than runs the Art Basel art fairs and other trade events. Swiss newspaper Finanz und Wirtschaft reports that discussions with James Murdoch, Rupert's son, negotiating on his father's behalf, are at an advanced stage. Earlier this month, MCH, which has been badly affected by the COVID-19 pandemic, including being forced to cancel both the Hong Kong and Basel editions of Art Basel, as well as watch fair Baselworld, made it known it was looking to raise capital from outside investors as well as existing shareholders. The current majority shareholder, the Swiss canton Basel-Stadt, holds a 33.5 percent stake. Murdoch's News Corporation, which publishes newspapers globally, owns Twentieth Century Fox and HarperCollins.
British Art Show artist list unveiled
Irene Aristizábal and Hammad Nasar, the curators of the British Art Show 9, have announced the artist list for the quinquennial touring exhibition. Opening at the Wolverhampton Art Gallery and University of Wolverhampton School of Art on 6 March 2021, and touring to Aberdeen, Plymouth and Manchester, the show, say the pair, will present work by artists selected under the themes of 'healing, care and reparative history', 'tactics for togetherness' and 'imagining new futures'. In a statement, the curators explain, 'While these themes were shaped at the end of 2019, the unfolding impact of the COVID-19 pandemic and the protests against racial injustice make them even more urgent'. The artists are Hurvin Anderson, Michael Armitage, Simeon Barclay, Oliver Beer, Zach Blas, Kathrin Böhm, Maeve Brennan, James Bridle, Helen Cammock, Than Hussein Clark, Cooking Sections (Alon Schwabe & Daniel Fernández Pascual), Jamie Crewe, Oona Doherty, Sean Edwards, Mandy El-Sayegh, Mark Essen, Gaika, Beatrice Gibson, Patrick Goddard, Anne Hardy, Celia Hempton, Andy Holden, Joey Holder, Marguerite Humeau, Lawrence Lek, Ghislaine Leung, Paul Maheke, Elaine Mitchener, Oscar Murillo, Grace Ndiritu, Uriel Orlow, Hardeep Pandhal, Hetain Patel, Florence Peake, Heather Phillipson, Joanna Piotrowska, Abigail Reynolds, Margaret Salmon, Hrair Sarkissian, Katie Schwab, Tai Shani, Marianna Simnett, Victoria Sin, Hanna Tuulikki, Caroline Walker, Alberta Whittle and Rehana Zaman.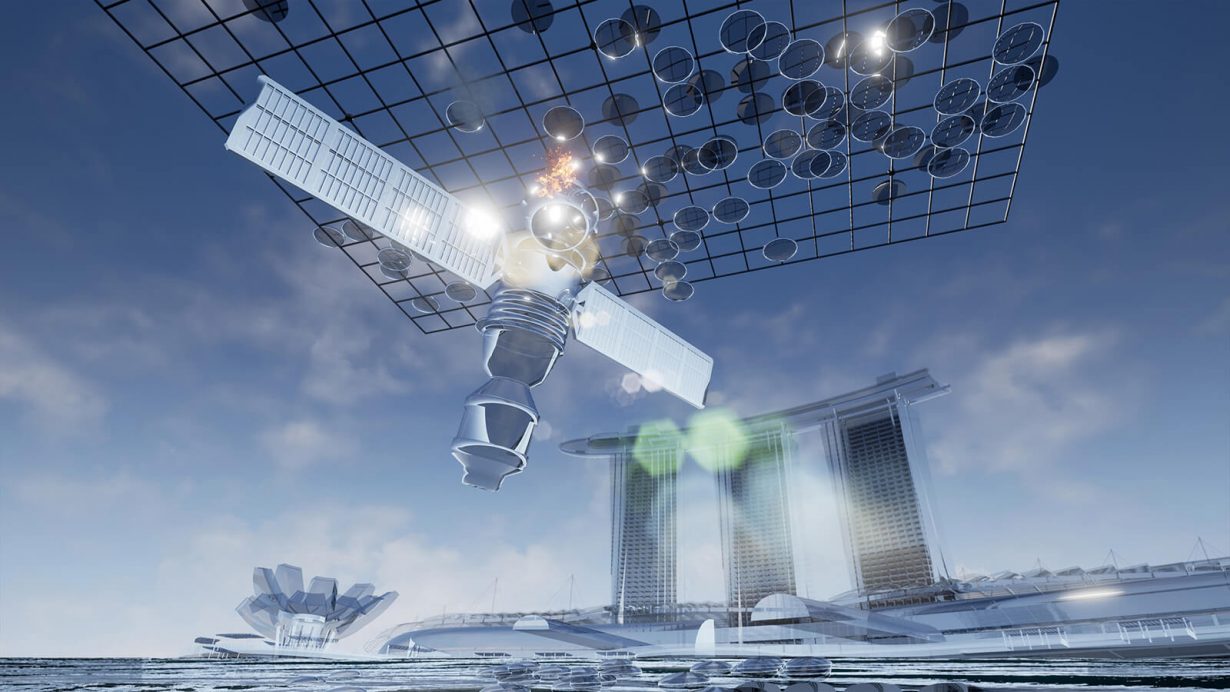 Postponed Riga biennial to open August
RIBOCA2, titled and suddenly it all blossoms, will open to the public from 20 August to 13 September. The biennial, now in its second edition, was postponed from its planned opening date of 14 May. The exhibition now takes the form of a set on which a movie will be shot during the exhibition run by Latvian film director Dāvis Sīmanis. The new format is descibed by the biennial's artistic director, Rebecca Lamarche-Vadel, as 'between a ruin and a construction site, past fallen dreams and present reality'.

Milton Glaser, 1929–2020
Milton Glaser, the graphic designer best known for his iconic 'I ♥ NY' logo, has died. He created the signature work in 1971 pro bono, as a means of encouraging tourism to New York. Current New York governor Andrew Cuomo posted on social media, 'We lost a brilliant designer and a great New Yorker'. Glaser first came to prominence in 1966 when he was commissioned by CBS Records to create a poster for Bob Dylan, which came free with every LP of Bob Dylan's Greatest Hits. A year later he cofounded New York magazine, designing its masthead and leading its art direction until ousted following a hostile takeover by Rupert Murdoch.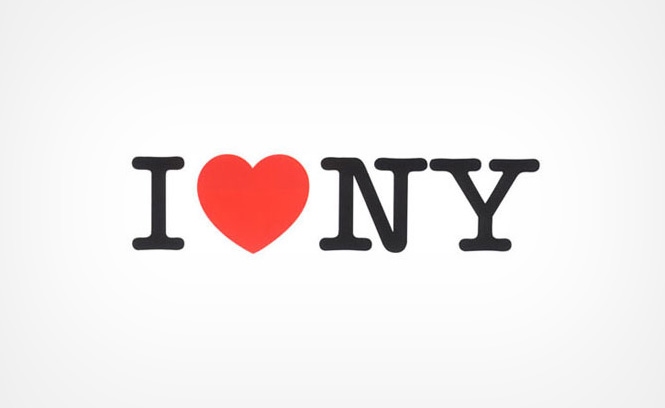 Jennifer Tee wins Amsterdamprijs voor de Kunst
The Amerdam Prize for Art has been awarded to Jennifer Tee. She will receive €35,000. The artist, who is based in Holland, had a solo show at the Stedelijk Museum Amsterdam earlier this year, following exhibitions at Bonner Kunstverein (2017), Camden Arts Centre and Kunstraum in London (2017) and the Rijksmuseum, Amsterdam (2017). Her work was shown at the 2019 Istanbul Biennial, the 2018 Bienal de São Paulo and Manifesta 11 (2016). She studied in Amsterdam at the Gerrit Rietveld Academy, the Sandberg Institute and the Rijksakademie van Beeldende Kunsten and has undertaken residencies in China, Australia and the United States.