This year's edition takes art to the streets and other unusual venues of the city to vibrant effect
At last, a biennale! This delayed Glasgow International features over 100 artists and 70 exhibitions, and loads and loads of unusual venues to explore: odd places you've long wished (even as a local) you could access, such as old buildings in the Barras market and locked railway station offices. Richard Parry, the director of this year's GI, expands on its theme – 'attention' – over a pot of tea I've inattentively let him pay for. We talk about Arthur Miller's Death of a Salesman (1949) and its famous line 'attention must be paid'. This is one of GI's key messages as you wander around the city: stay awake! Pay heed to advertising hoardings and billboards as some feature examples from Iconoclasm (2021), a collection of drawings by Sam Durant. We find Madrid, 1936 (2018) on Clyde Street (Spanish Republicans firing guns at a statue of the Sacred Heart of Jesus) not far from Arthur Dooley's 1974 fibreglass figure of the Spanish Republican fighter and prominent Communist Dolores Ibárruri by the river. Durant's works are based on images of public statuary being attacked throughout history thus honing in on the live debate over who should stand and who might fall.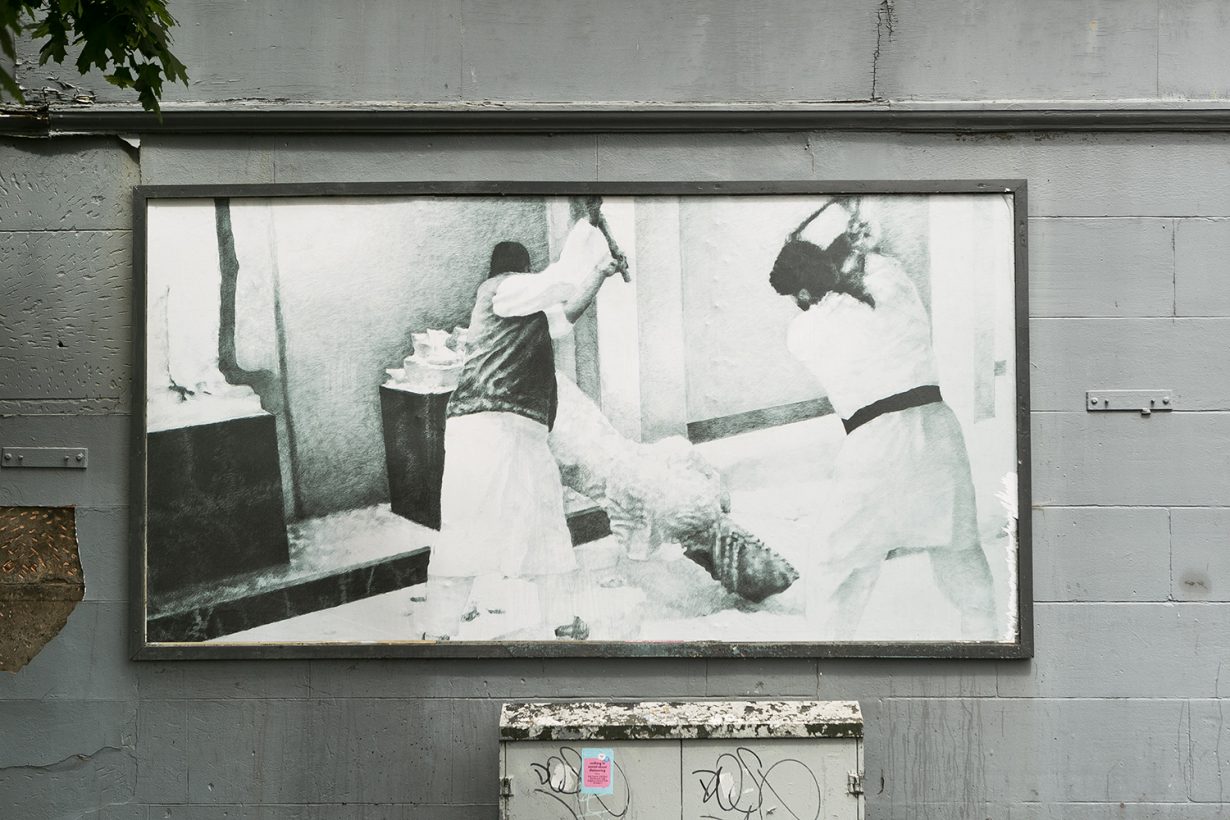 Parry talks about the 'attention economy', how the commercial world grabs at us  – the subject of one of the central works at GI: Gretchen Bender's Total Recall (1987) at the Royal Concert Hall. A bank of TV sets like those mesmerizing David Bowie in The Man Who Fell to Earth (1976) flash a collage of fast-cut commercials for General Electric and clips from Oliver Stone's movie Salvador (1986) set to a blaring 1980s synth barrage of sound. The effect is deliberately nauseous, a bit like living in the 80s themselves. Your brain screams: get out of my mind!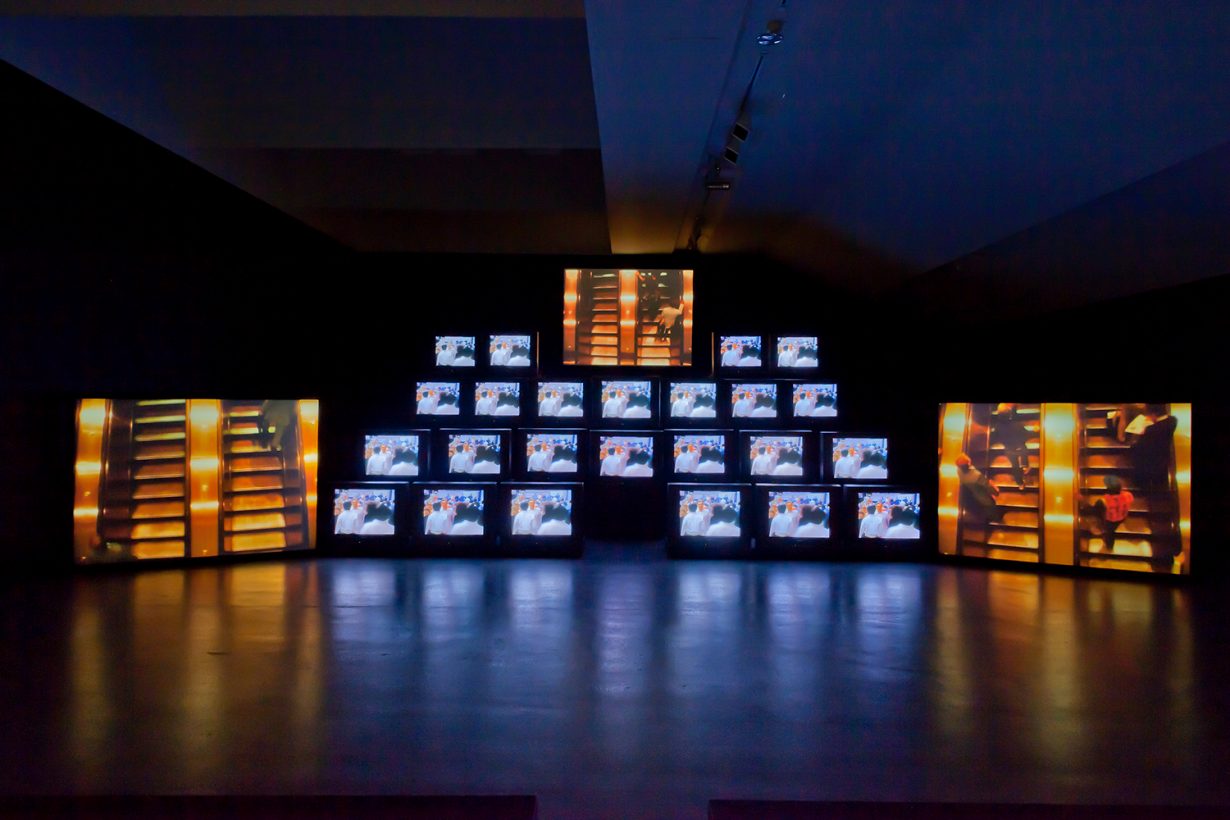 The overlooked, the forgotten, are the subject of susan pui san lok's powerful exhibition seven x seven. A long list of surnames on wallpaper – Ascendants Descendant/Descendants Ascendant (2021) – testifies to brutal misogyny and the large number of women accused of witchcraft in Scotland between 1563 and 1736. A video, 99 (2021), features embroidery hoops with the names and villages of those women persecuted in Essex around the same time. Paying attention to the individual at their most basic level – one's name – is the subject of Graham Fagen's Ping Pong Club at the wonderful Queens Park Railway Club. This is an archive of misspellings of the artist's own name in various letters and publications, thus we get 'Fagin', 'Fagan', 'Graeme' and so on. Many of the missives come from highly prestigious organisations that, one assumes, take pride in getting things right. Here they don't – with amusing and disturbing regularity. No doubt many will identify with this banal institutional inattention.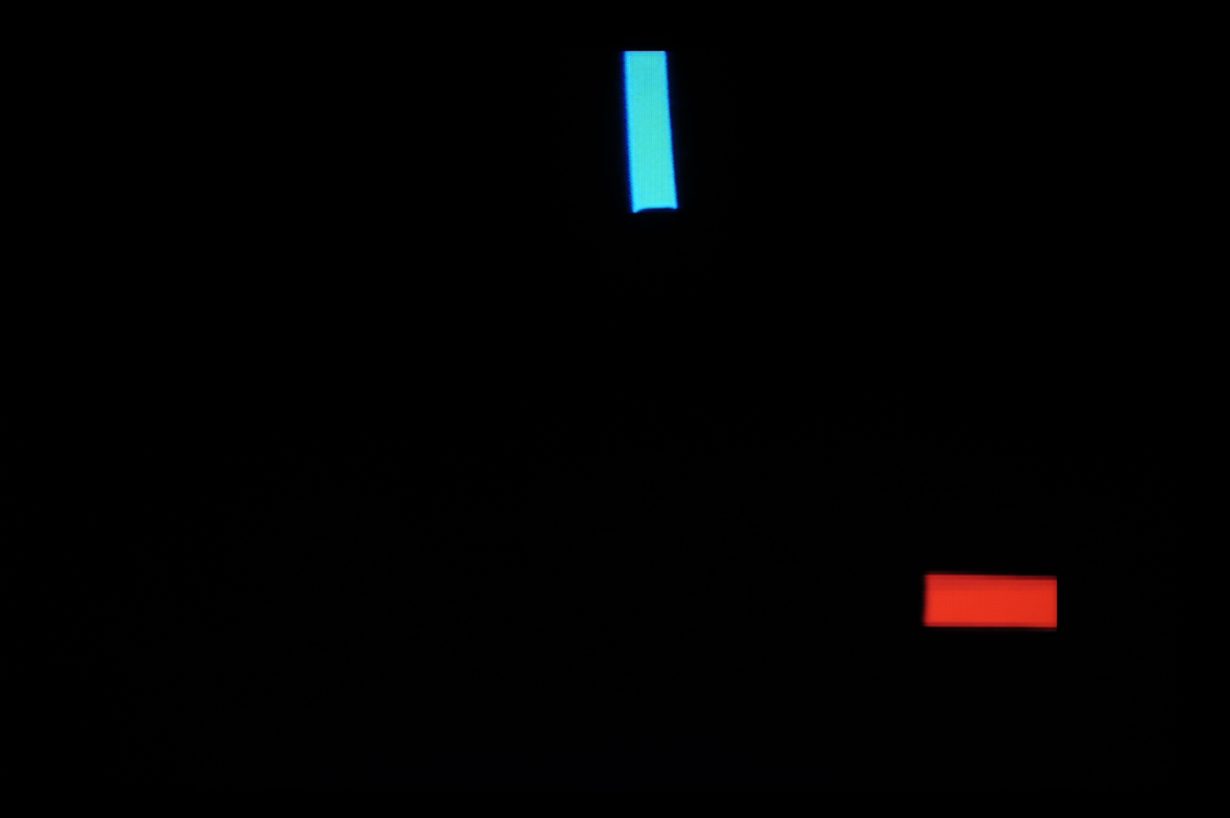 Darkness heightens our attentiveness and at an empty Barrowland Ballroom Duncan Campbell shows o Joan, no…(2006), a Beckettian film where people moan and grunt and yell in a blackout interrupted by occasional flashes of light. Is this a soundtrack to sex or childbirth or madness? Maybe it's a parable about our general lot – a life of obscurity punctuated by rare glimpses of lucidity. Perhaps we should pay more attention to those closest to us. Luke Fowler does with Mum's Cards (2018), a film about his mother, the sociologist Professor Bridget Fowler. We see her index files, an organised mind; she's clearly a hard worker. Similarly we meet his father John – a political philosopher – in his own letters displayed in another film For Dan (2021). These films are works of love that duck sentimentality.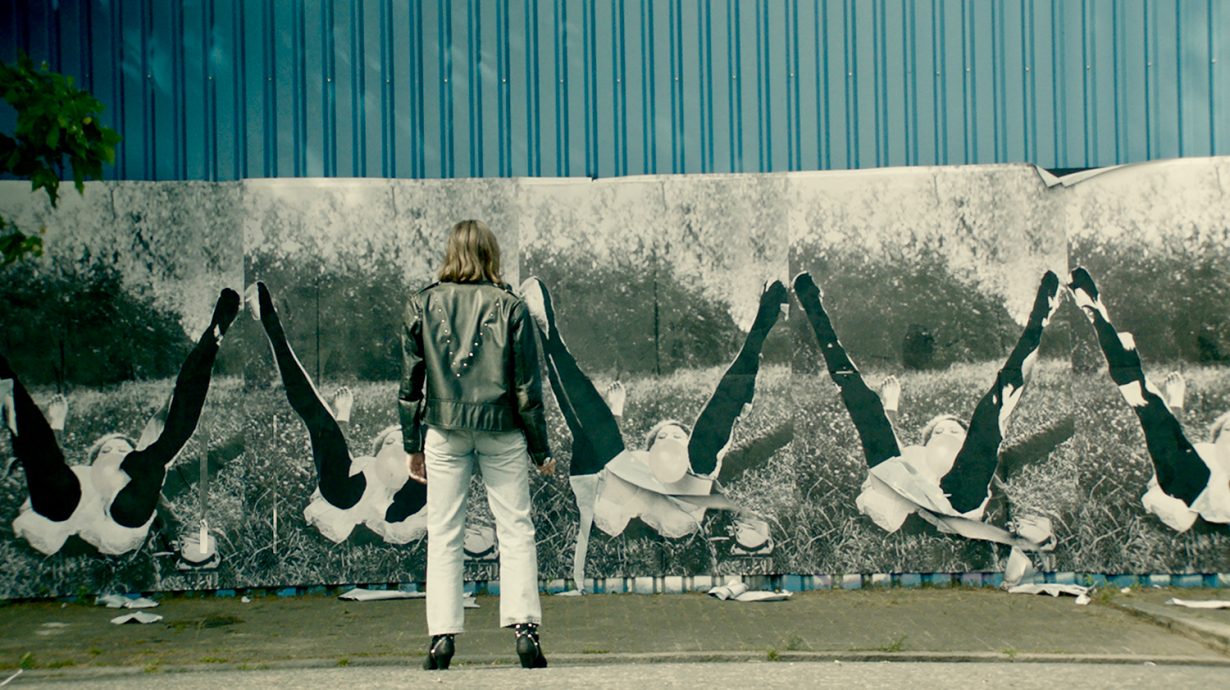 The late Carol Rhodes's drawings and paintings get a deserved revival and, hopefully, a larger audience at the Kelvingrove Gallery. Elsewhere here France-Lise McGurn's Aloud (2020–21) is an exuberant painting on glass gleefully feminising Duchamp's original concept for The Bride Stripped Bare by Her Bachelors, Even (The Large Glass) (1915–23) by depicting naked women. Accompanying canvases have one marked 'Taps Aff' on its side: appropriate as it's quite hot out for Glasgow and people are indeed stripping off. There's more eye-popping bodily exposure over at Tramway with impressive video works by Georgina Starr – Quarantaine (2020) – and Jenkin van Zyl – Machines of Love (2020–21). Both are fantastical and recall, respectively, Lewis Carroll's dreamy Alice and the macabre world of H.R. Giger.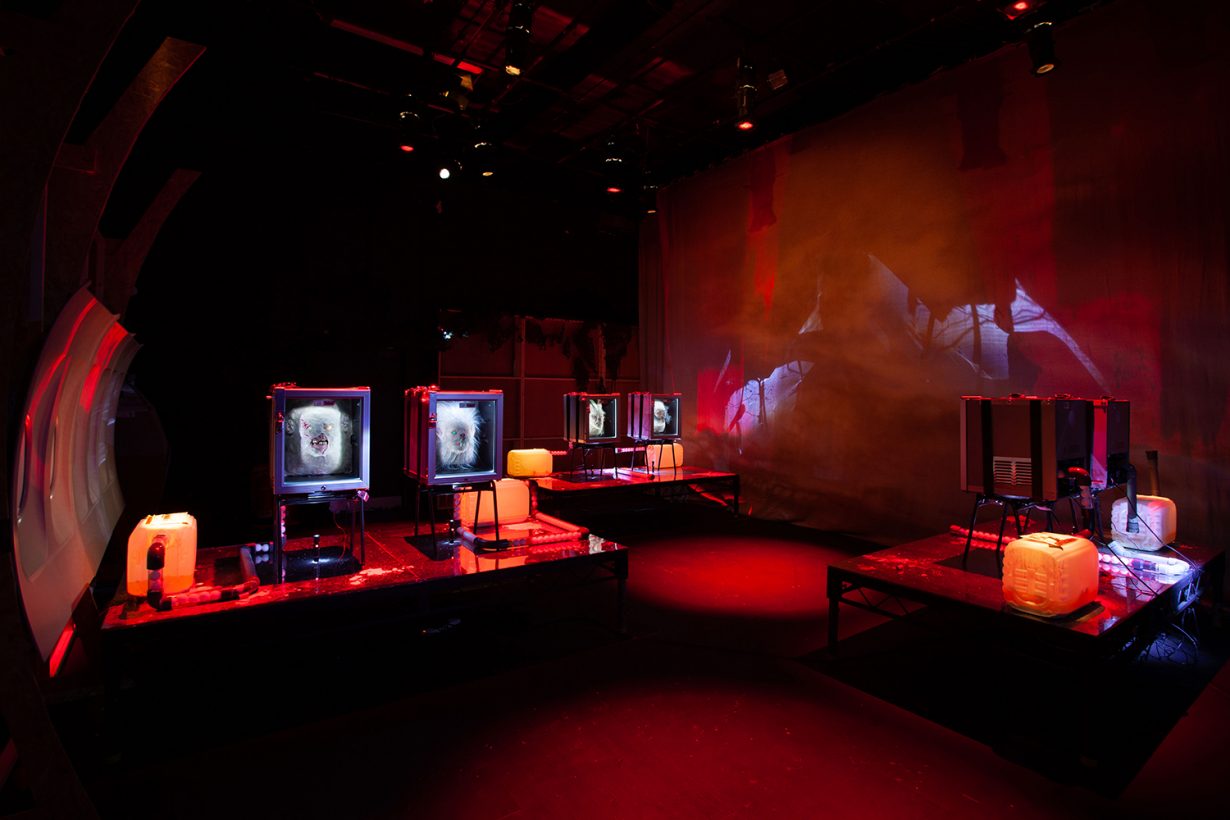 Real horror is addressed at GOMA where Nirbhai (Nep) Singh Sidhu has tapestries and sculpture referencing Sikhism and India's military actions in 1984 – specifically the attack on the Golden Temple and torture of Sikhs in the Punjab. This is a cri de coeur that attention must be paid to events of the past that Narendra Modi's government would gladly bury forever. Sidhu's work has significant contemporary local charge given the recent events in Pollokshields where Home Office officials were prevented from extraditing two Indian men from the Kenmure Street Sikh community by protestors. A success story – not unlike this year's edition of GI.
Glasgow International is on view until 27 June