Mark Leckey's Nobodaddy at Tramway 
The director's programme at Glasgow International is titled Cellular World: Cyborg-Human-Avatar-Horror, calling to mind a YouTube video designed to snare search terms and Polonius's eager-to-please introduction of a theatre troupe to Hamlet as 'the best actors in the world either for tragedy, comedy, history, pastoral, pastoral-comical, historical-pastoral, tragical-historical [or] tragical-comical-historical-pastoral'. Yet while the broader impression is of a net cast a little too wide in an attempt to catch the artworld's latest preoccupations, Mark Leckey's installation at Tramway condenses the festival's themes into a single, idiosyncratic expression. An oversized sculpture of Job – looking like an ill-starred precursor to Rodin's thinker – broadcasts a monologue through inlaid speakers that burst like boils from his body. Mirrored in a floor-to-ceiling video that recreates the scene in which the sculpture sits, he muses (in a slurring Manchester accent) on his 'fear of eternity' to snatches of rave-era keyboard fills and bursts of light that illuminate the darkened warehouse-space. It's a weirdly affecting reminder that, for all our contemporary anxieties about technology, humans have always struggled with their relationship to the structures that govern our experience, chief among them time.
Corin Sworn's WORK HOUSE at Koppe Astner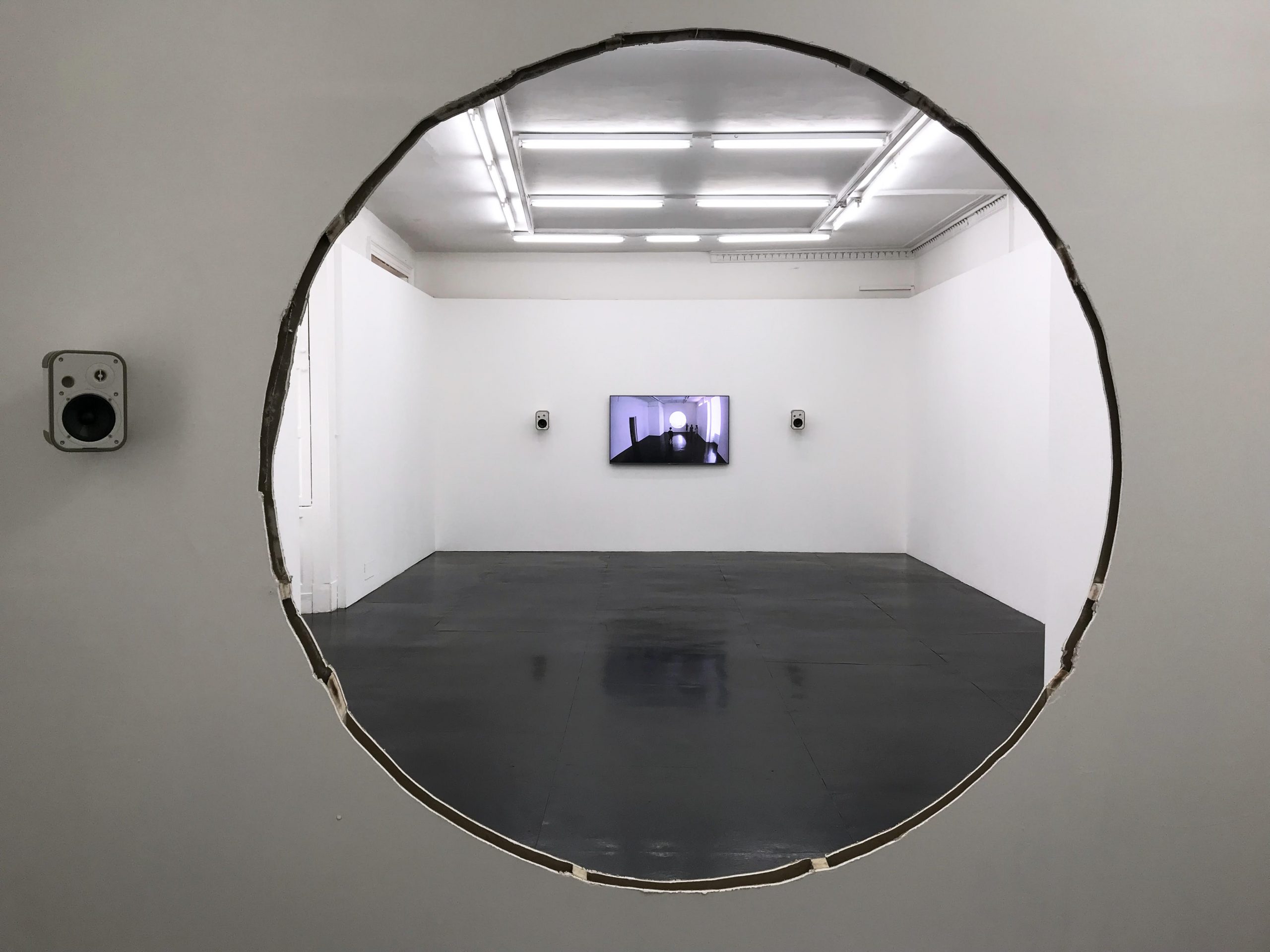 Some relief from the recurring anxieties around environmental crisis, technological entanglement and identity politics is offered by the paintings of Serge Charchoune. This exhibition of the neglected French-Russian painter is a revelation: even a relatively limited selection of works encompasses Surrealism, monochrome abstraction and Fauvism while seeming to anticipate later developments in painting (check out the ghostly haze of La Petite Liseuse (1933) for a premonition of Gerhard Richter's blurred photo-paintings). More than its stylistic variety, though, it is the extraordinarily nuanced effects of juxtaposed colour and tone in individual paintings – what in French is called valeur –  that will keep you here long beyond the time at which you should depart for the next gallery on your busy schedule. But save some time to walk around the corner to Oxford House, where more works by Charchoune are joined by a single, exquisite painting by Carol Rhodes, who runs 42 Carlton Place with fellow painter Merlin James, tucked away in a back room.