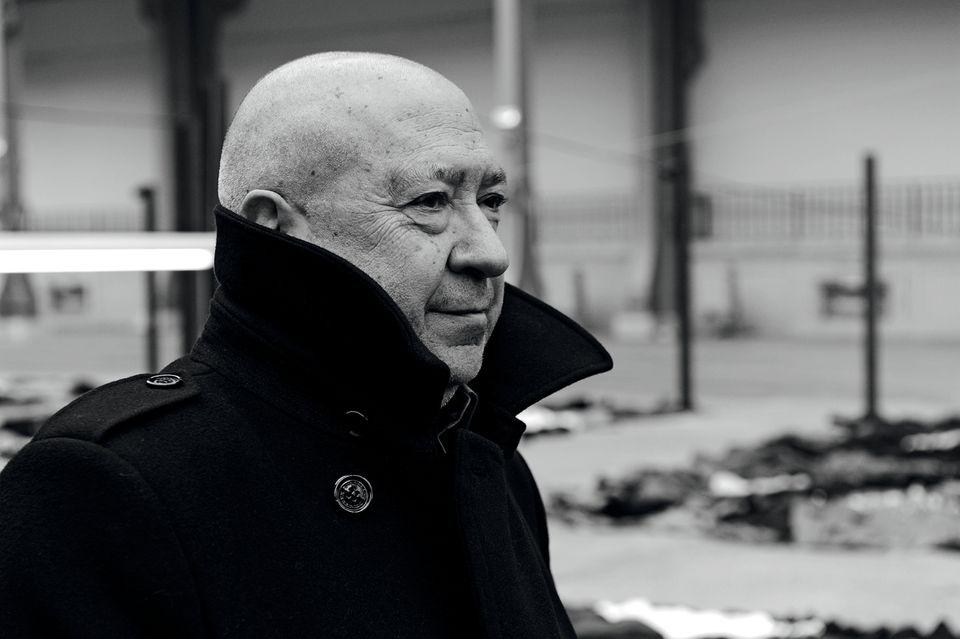 Christian Boltanski, the French conceptual artist whose works reflected on notions of mortality and memory, has passed away at the age of 76. The news was confirmed by his long-time gallerist Marian Goodman.
'Our fellow artist and dear friend, Christian Boltanski, has passed at the age of 76,' the gallery said in a statement. 'Within his six-decade career as a conceptual artist, Christian received international accolades for his uniquely contemplative and meditative responses to life and its journey, which were manifested in installations, sculptures, paintings, films, audio recordings, as well as site-specific works which also served as sanctuaries.'
Boltanski was born in Paris in 1944, the son of a Jewish doctor of Ukrainian descent and a French Catholic mother, just weeks after the city had been liberated from Nazi occupation. During the German occupation of France, Boltanski's mother was forced to hide his father under the floorboards of their house and pretend that they had divorced. The collective traumas of the Holocaust and their legacy would go on to become a haunting leitmotif in Boltanski's work.
His monumental installations, sometimes constructed from objects such as World War II photographs of Jewish children – rephotographed and made hazy – giant lights and pieces of clothing, reflected on the intersections of loss, memory and death. His work was included twice at Documenta in 1972 and 1977, and six times at the Venice Biennale, from 1975 to, most recently, 2015, alongside solo shows at major institutions. 'When you are asked to make a retrospective,' the artist said in an interview last year, 'it basically means you're dead!'
In 2009, Boltanski 'sold his life' to the collector David Walsh, who committed to paying for a series of 24-hour films of Boltanski working in his studio – the longer Boltanski lived, the more Walsh would have to pay.
Writing of his recent exhibition, Après, at Marian Goodman, Paris, earlier this year – Boltanski's first French solo show since his 2020 retrospective at the Centre Pompidou – critic Tomas Weber considered how working in lockdown had impacted the artist. 'Refraining from addressing the pandemic directly, Boltanski successfully absorbs it into his material vocabulary and sweeping approach to trauma and history. Present time is subsumed into the last century of horrors that forms his central concern.'