Come Away with ESG by Cheri Percy commits scholarly study to an album sculpted by its time – and which shaped so many that followed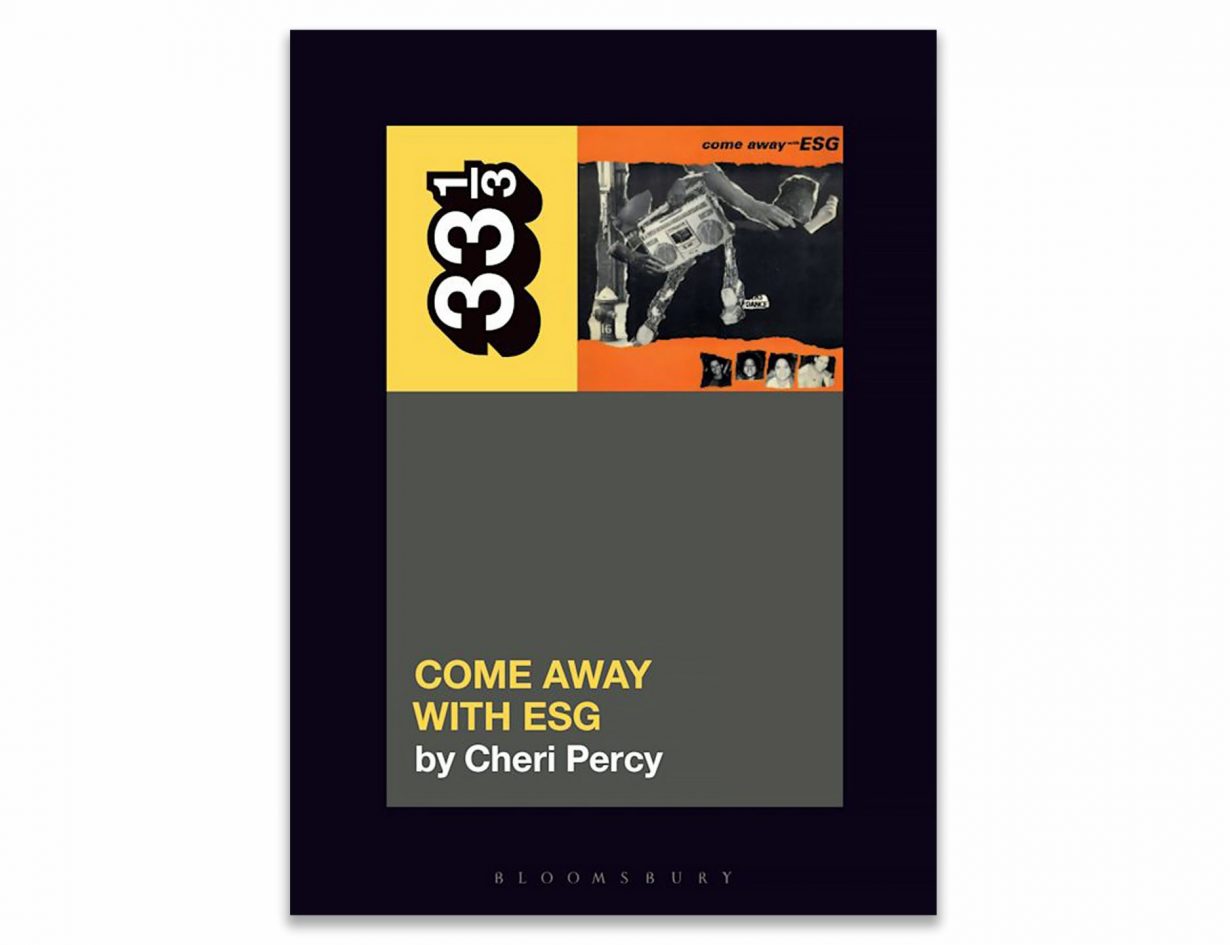 ESG's album Come Away with ESG (1983) boasts a minimalist, relentless funk born from the embers of a punk scene gone stale. Stripped of glamour and ornamentation, tied to a motorik pulse of drums, bass, chant vocals and spare lead hooks, it's the latest subject of the series 33⅓, each compact volume of which, covering everything from Pink Floyd and Prince to Sleater Kinney and Slint, is a scholarly study of a single music album.
The band's original members were sisters Renee, Valerie and Marie Scroggins, Black musicians raised in New York's South Bronx. ESG, an initialism of Empire, Sapphire and Gold, was at the heart of a creative community perceived, at that time, as a melting-pot of economic struggle and racial conflict. Much of Cheri Percy's book revels in the 1980s as a period of limitless opportunity for indie labels with a DIY approach, though ESG's story is not unbounded, suffocated as they were by bad contracts, uncleared samples and label closures that forced a rift between some of its members and soured their youthful ebullience (Come Away With ESG was released when its authors were teenagers). In many ways, this book is haunted by the figure of their first producer, Ed Bahlman of 99 Records, who gave them their break then disappeared behind his collapsed label while holding onto their masters for years with a vicelike grip.
It took ESG the best part of a decade to release their next record, Sample Credits Don't Pay Our Bills! (1992), to little fanfare. But their influence seeped into the noughties: the Yeah Yeah Yeahs channelled ESG's spirit into their debut album, Fever to Tell (2003), and more recently in Cool It Down (2022), while LCD Soundsystem's James Murphy dipped their sound in ennui and masculine yearning.
Nevertheless, and despite Percy's diligent research, there is an odd staleness here. While dedicated in its portrayal of a world that created an album – and a musical landscape the album helped to create – the story feels starved of the band's perspective, which Percy empathetically imagines though rarely gets close to animating, save via a handful of anecdotes. We're left appreciative but unenthused, informed but hungry for genuine critical insight.
ESG's Come Away with ESG by Cheri Percy. Bloomsbury Academic, £9.99 (softcover).