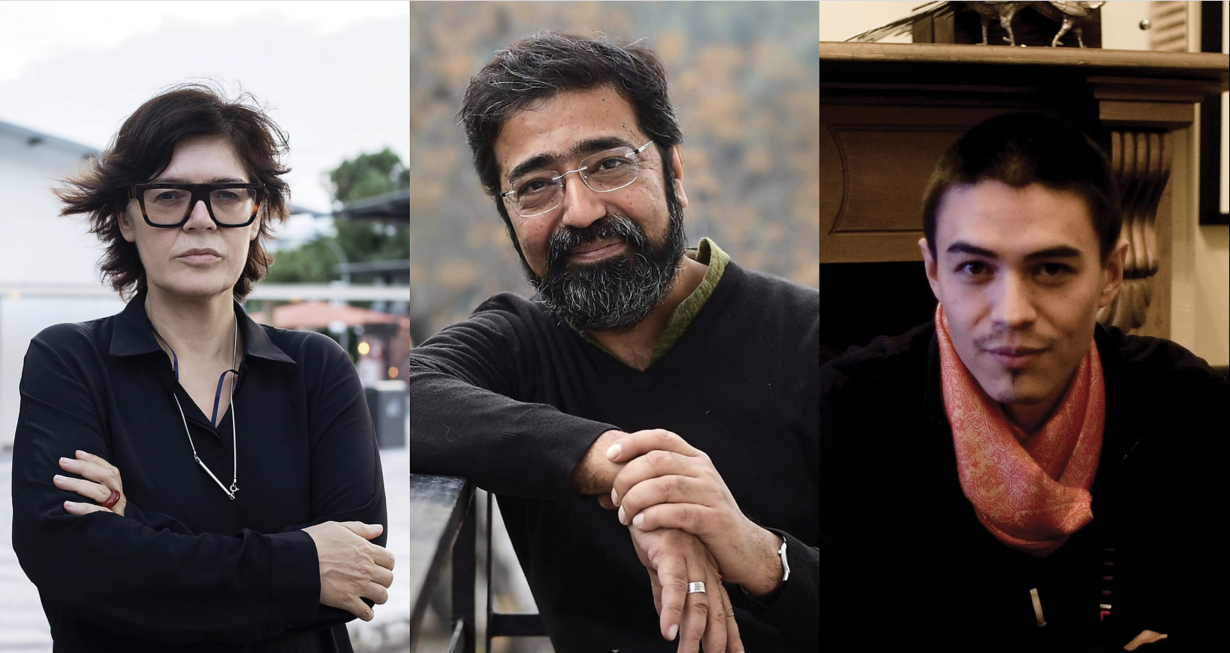 Istanbul Foundation for Culture and Arts (İKSV) has announced the curatorial team for the 17th Istanbul Biennial. Ute Meta Bauer, Amar Kanwar and David Teh will be organising next year's edition of the biennial, further details of which will be revealed in 2021.
Bauer, who has been the founding director of NTU CCA in Singapore since 2013, is a member of the working group for Sharjah Biennale 15 (2022) and has previously worked as artistic director of the 3rd Berlin Biennale (2004) and was appointed by Okwui Enwezor to his team of co-curators for Documenta 11, Kassel in 2002. At NTU CCA, Bauer organised a regular programme of exhibitions, the latest including The Posthuman City: Climates. Habitats. Environments. (2019), Non-Aligned (2020) and Trinh T. Minh-ha. Films. (2020).
Kanwar has had multiple solo exhibitions at international institutions in recent years including Ishara Art Foundation, Dubai and NYU Abu Dhabi Art Gallery, UAE (2020); Museo Nacional Thyssen-Bornemisza, Madrid (2019); Tate Modern, London, and Minneapolis Institute of Arts (2018). He has also shown work at four editions of Documenta and was the recipient of the 2017 Prince Claus Award.
Teh is an associate professor in the literature programme at the National University of Singapore where his research focuses on Southeast Asian modern and contemporary art. In 2017 he published Thai Art: Currencies of the Contemporary, and recent curatorial projects include Sovereign Pacific / Pacific Sovereigns for the CIRCUIT Artist Cinema Commissions, Aotearoa (2020) and Returns, an archive and research-based project for the 12th Gwangju Biennale (2018).
The team have said in a statement: 'Rather than a great tree, laden with sweet, ripe fruit, this biennale seeks to learn from the birds' flight, from the once teeming seas, from the earth's slow chemistry of renewal and nourishment. There may be no great gathering, no orchestrated coming together at one time and place; instead it might be a great dispersal, an invisible fermentation. Its threads will be drawn together, but they will multiply and diverge, at different paces, crossing here and there but with no noisy culmination, no final knot. It may begin before it is to begin and continue well after it is over.'
The 17th Istanbul Biennial will take place from 11 September to 14 November 2021.