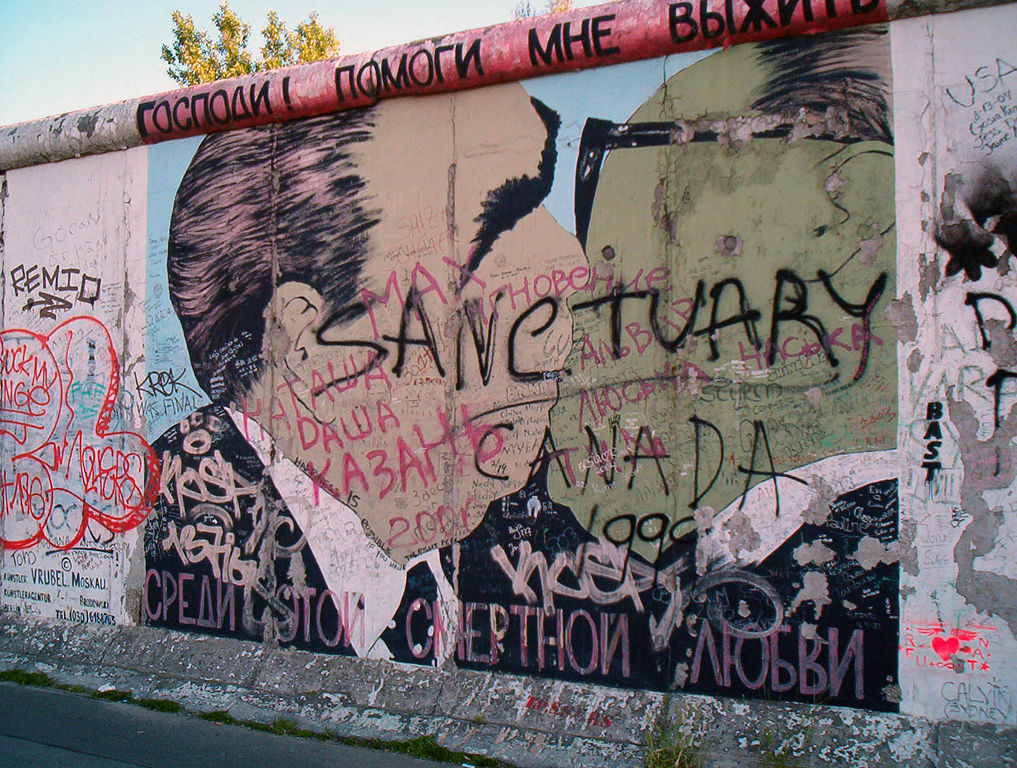 Dmitry Vrubel, best known for his 1990 mural on the Berlin Wall depicting the Soviet and East German communist leaders kissing, has died aged 62 following COVID-19 complications.
The graffiti artist painted My God, Help Me to Survive This Deadly Love (1990), which shows Leonid Brezhnev embracing Erich Honecker, just months after the Wall was opened up. Vrubel himself had only just arrived in East Berlin from Moscow, then aged thirty.
In Russia, Vrubel organised illegal art exhibitions from his apartment and in 1987 to become a member of progressive art group Club d'Avant-Garde (KLAVA).
My God, Help Me to Survive This Deadly Love was removed by the city authorities in 2009, with the artist paid €3,000 to reproduce it. Though the image has been used on countless souvenirs sold near the site of the wall, including mugs, postcards and plates, Vrubel says the 2009 reproduction fee was the only profit he ever made from the mural. The work was based in part on a 1979 press photograph by Régis Bossu.
In 2001 Vrubel and his wife, Viktoria Timofeyeva, created a much publicised flip calendar titled The 12 Moods of Putin, each month illustrated by a line drawing showing the Russian leader in a different emotional state.