What do institutions dedicated to LGBTQIA+ artists and art mean today?
In Catherine Opie's photograph, Self Portrait/Cutting (1993) the artist is depicted waist up, her back to the camera, a scalpel carving on her skin depicting a childlike drawing of a house with two stick figures. Opie was questioning the attainability of this vision for someone like herself, a queer person living in San Francisco during the AIDS crisis and the accompanying spike in homophobia. Enduringly confronting, the image is a lightning rod in the conversation that has long troubled queer communities: Where do we belong, inside the institution or outside of it? And what is at stake – to our values and radical politics – when we cross over?
The photograph is also the starting point for the current exhibition Dreaming of Home at the Leslie-Lohman Museum of Art (formerly the Leslie-Lohman Museum of Gay and Lesbian Art) in Lower Manhattan. In the exhibition, guest curator Gemma Rolls Bentley brings together 20 LGBTQIA+ artists responding to the idea of home. Danielle Brathwaite-Shirley presents an interactive and apocalyptic video game putting you in the perspective of her avatar, who must journey through the threats of an uninhabitable world. Jenna Gribbon and Nicole Eisenman's paintings depict queer domestic life, while photographer Charmaine Poh stages intimate scenes of queer individuals and couples in Singapore, overlaid with their parents wedding photos. Dreaming of Home feels hopeful albeit bittersweet in its multiplicity of visions of belonging. Given that the material conditions of many queer people's lives have not necessarily improved since Opie's 1993 portrait, particularly amid the anti-trans legislation and rhetoric currently sweeping the US, home is where we can make it.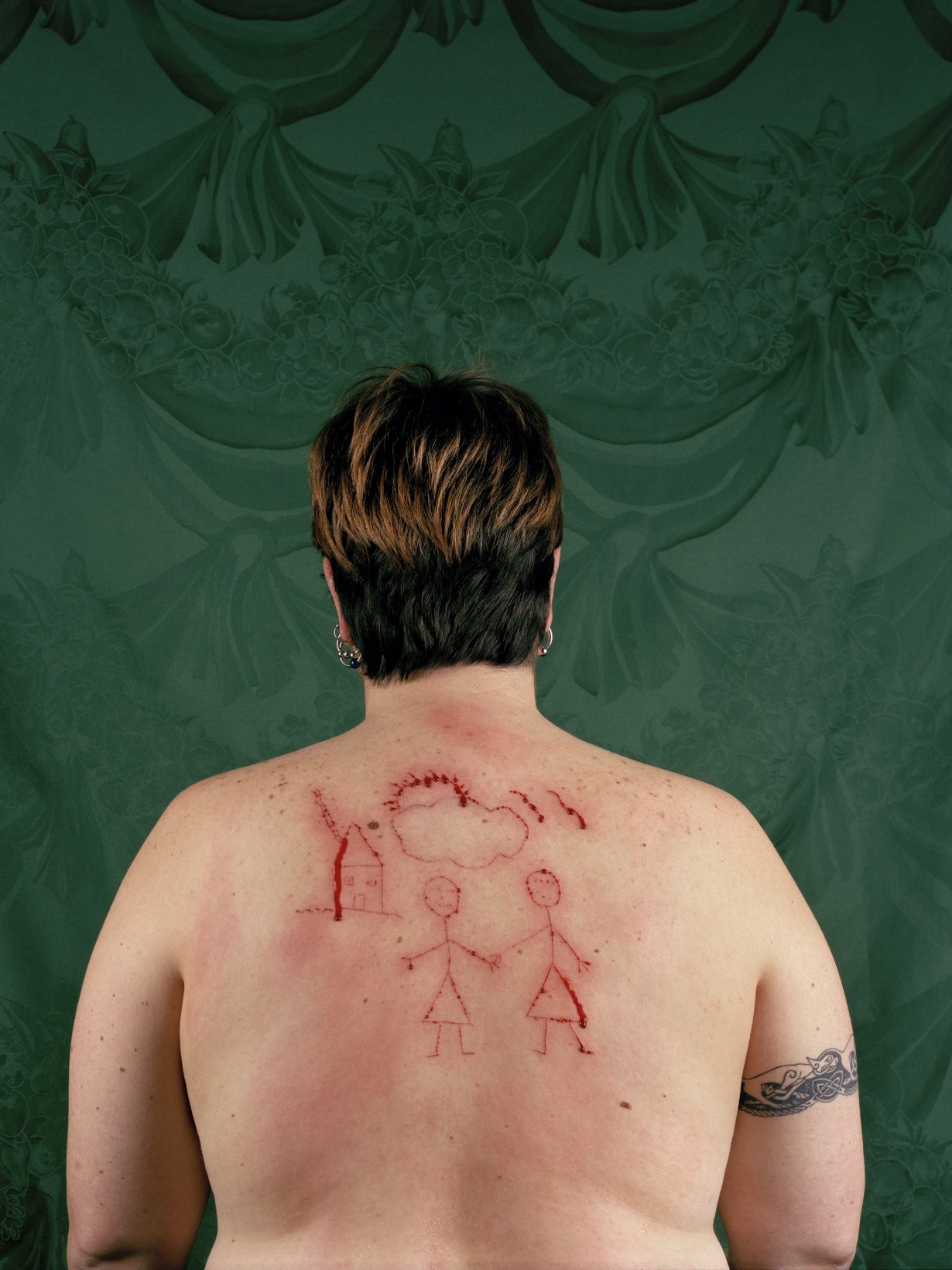 Within this political context, Dreaming of Home prompts another question, that of where queer art itself might call home. For me, the Leslie-Lohman is one such place; I first made a pilgrimage there 12 years ago during a violent blizzard. (I probably learned about it through a Google search.) The exhibition was a mid-career retrospective of the photographer Del LaGrace Volcano and the first time I had seen transgender and intersex bodies photographed in the nude. Returning regularly since, my experience has always been a kind of homecoming – a sense of belonging to a trans-global and trans-historical queer family of sorts. One that, at times, I have felt more connected to than my own family, and I am speaking as a queer person who has one.
New York may be a longstanding hub for queer artists, but the museum remains the city's only space dedicated to LGBTQIA+ art. The need for such places and the landscape they have existed in has morphed alongside our rights movement. When the Leslie-Lohman was founded, in 1969 – the same year as the Stonewall Riots – it was run out of the home of its founders, two collectors of gay art. It became a commercial gallery for a time until the AIDS crisis meant work by queer artists was burned, lost or thrown out with other belongings. This period galvanised the birth of Berlin's Schwules Museum, then dedicated to 'homosexual' history and culture, as well as GLBT Historical Society in San Francisco, both founded in 1985 with similar goals of preventing our histories from disappearing. Leslie-Lohman pivoted to a permanent and public space in 1995, becoming the first US non-profit with 'gay; in its title. In 2016, the space was officially recognised as a museum, holding a collection of over 30,000 works by LGBTQIA+ artists.
In 2023, Leslie-Lohman is still the sole LGBTQIA+ visual arts museum in the world, yet a crop of major institutions have recently signalled a dedication to LGBTQIA+ art history. Tate Britain's 2017 show Queer British Art 1861–1967 marked the 50th anniversary of the partial decriminalisation of homosexuality in Britain, while in 2022, the Barbican celebrated 50 years of Pride in Britain. This year in Paris, the Centre Pompidou hosted Over The Rainbow, an exhibition displaying over 500 pieces of queer art and ephemera pertaining to the LGBTQIA+ rights movement. Often responding to anniversaries, these temporary and family-friendly shows play an educational or visibility-boosting role. Artists involved must navigate the politics of collaborating with such institutions (Tate was still funded by BP until 2017, for instance). Anecdotally, queer artists experience misgendering, inclusion that is limited to public programmes or commissions that are based on addressing colonial and racist legacies.
Alyssa Nitchun, executive director of the Leslie-Lohman Museum of Art, says she has questioned the role of an LGBTQIA+ art museum given increased representation. She sees the Leslie-Lohman as a space that "affirms identities for artists from ground zero" and where "there is no need to explain yourself". Nitchun believes the museums offer a fertile ground for artists to engage with queer art's legacy – their 'Interventions' programme, for example, invites artists like Coyote Park to reinterpret the collection with new work. It also hopes to foster queer art's long-term future, in ways that might not be glamorous but require invisible and laboursome work behind the scenes. For instance, the museum will soon digitise their collection with tags that will increase the visibility of works by more marginalised LGBTQIA+ artists online. In London, the newly opened Queer Britain in Kings Cross spotlights British LGBTQIA+ history, aiming to offer a free and educational experience. Queercircle, a charity-status LGBTQIA+ space in South London's Greenwich, runs exhibitions, an artist residency programme and community building workshops.
Still, the question remains, why do we need to show LGBTQIA+ artists together in one place, rather than embed and actualise these aims more broadly? When Queer British Art launched at Tate Britain, journalist Janet Street Porter accused the institution of 'lumping together' LGBTQIA+ artists. For Nitchun, the purpose of LGBTQIA+ focused art spaces is less about reducing queer artists to one aspect of themselves and more a way to explore the multiplicity of identity and the fullness of human desire that begins there. Dreaming of Home, she points out, takes queerness and home as a departure point to explore subjects such as nationalism and relationships to the land as well.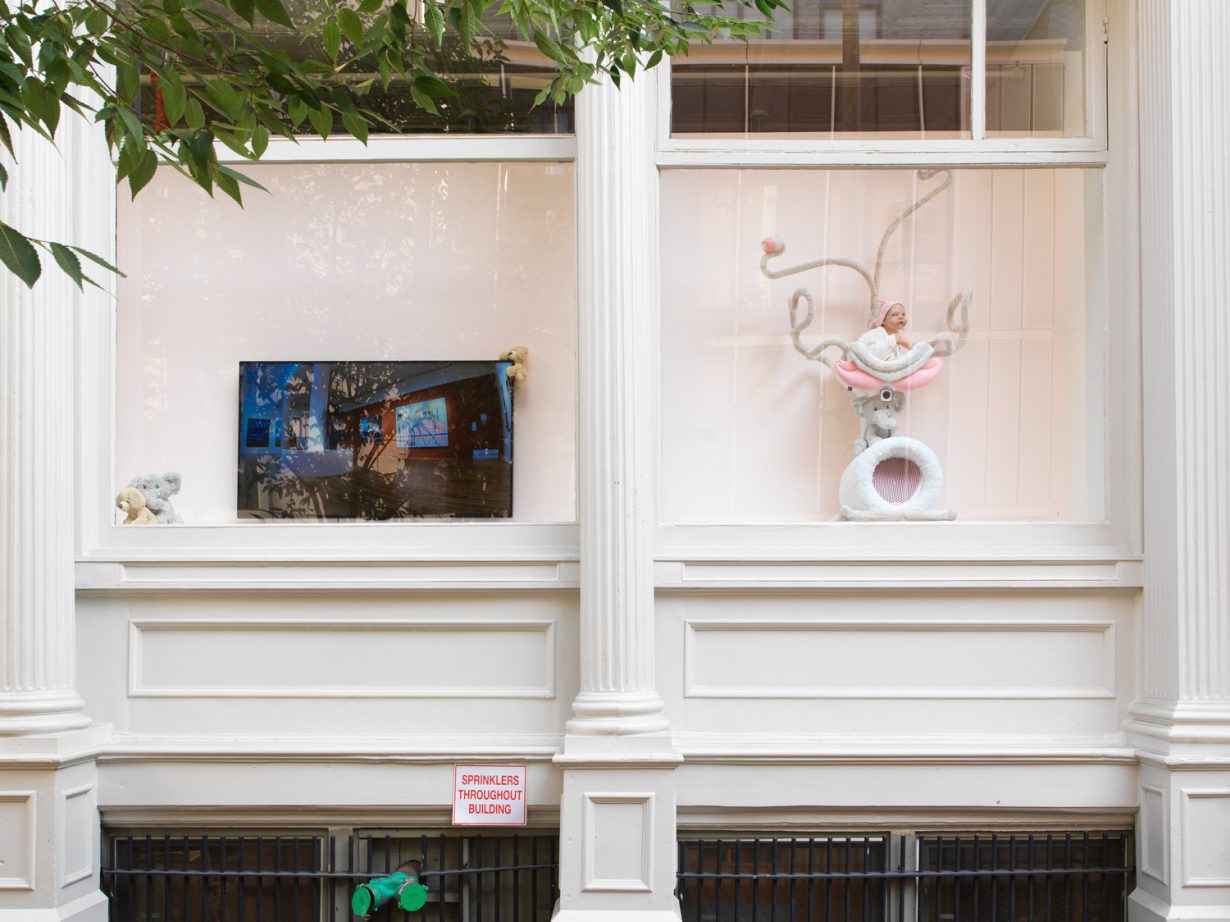 LGBTQIA+ arts spaces can provide a place where queer people can see themselves and their hopes for the future reflected back at them, within a hostile wider climate. "In the US alone, there were over 800 anti-LGBTQIA+ bills in legislation last year", Nitchun explains. "The US is literally trying to legislate queer and trans people out of existence, so it feels incredibly important to be a space that firmly celebrates their existence and demarcates itself on that value." As the museum plans for a remodel within these political circumstances, a top agenda point has now become security. There were more than 350 incidents of anti-LGBTQIA+ harassment, vandalism or assault in the United States reported in the media from June 2022 through April 2023, according to a recent GLAAD report. In March 2023, the Schwules Museum's window was shot six times during the night, demonstrating that our safe spaces are under alarming threat.
Yet, rather than abating in existence, LGBTQIA+ cultural organisations appear to be increasing in popularity. Since the pandemic, audiences have tripled, says Nitchun. Like myself 12 years ago, many of these are younger visitors, with 69 percent aged 21 to 40 and 85 percent identifying as LGBTQIA+. Queercircle's London launch brought in over 1000 people, while Queer Britain reported 50,000 visitors in its first year. To meet this kind of demand, the Leslie-Lohman plans to significantly expand the size of the physical space, as well as launching a travelling exhibition focussing on a history of genderfuckery and drag in the wake of state-level bans on drag performances in the US. "It's a fucked-up conundrum", concludes Nitchun, referring to the idea that a climate of oppression plays at least a part in drawing people back to a queer locus.
While some things haven't changed since Opie's portrait, we now have same-sex marriage equality in the US and much of Europe, and queer people can (sometimes with great difficulty) have children. We have, to some degree 'entered the institution' and queer art has done the same. I can now see an explicitly sexual Ajamu X image at the Hayward Gallery or a Robert Mapplethorpe at the Guggenheim, a fact that I am glad of – but one that is not mutually exclusive to my desire to convene with my so-called queer family in a dedicated space, among other queer people who are doing the same. My only hope is that this choice remains – that a rapidly worsening climate of anti-LGBTQIA+ censorship and conservative swing in the US, for instance, does not wind back the clock on the explosion of queer art's visibility across the board.
If it does, we will be confronted with another question raised by Opie's portrait: not only what's at stake when we cross over into the mainstream institution, but what it might look like to exist outside of it, or indeed to build our own. This is, I believe, what a queer art space must do by design: challenge the political status quo, champion the most marginalised artists, those with the least visible representation, and those who have been forgotten and show work that is both erotic, confronting, radical. Work that will not – even now – find its home elsewhere.
Amelia Abraham is a journalist and author living in London, writing (mostly) about queer visual arts, culture and politics.