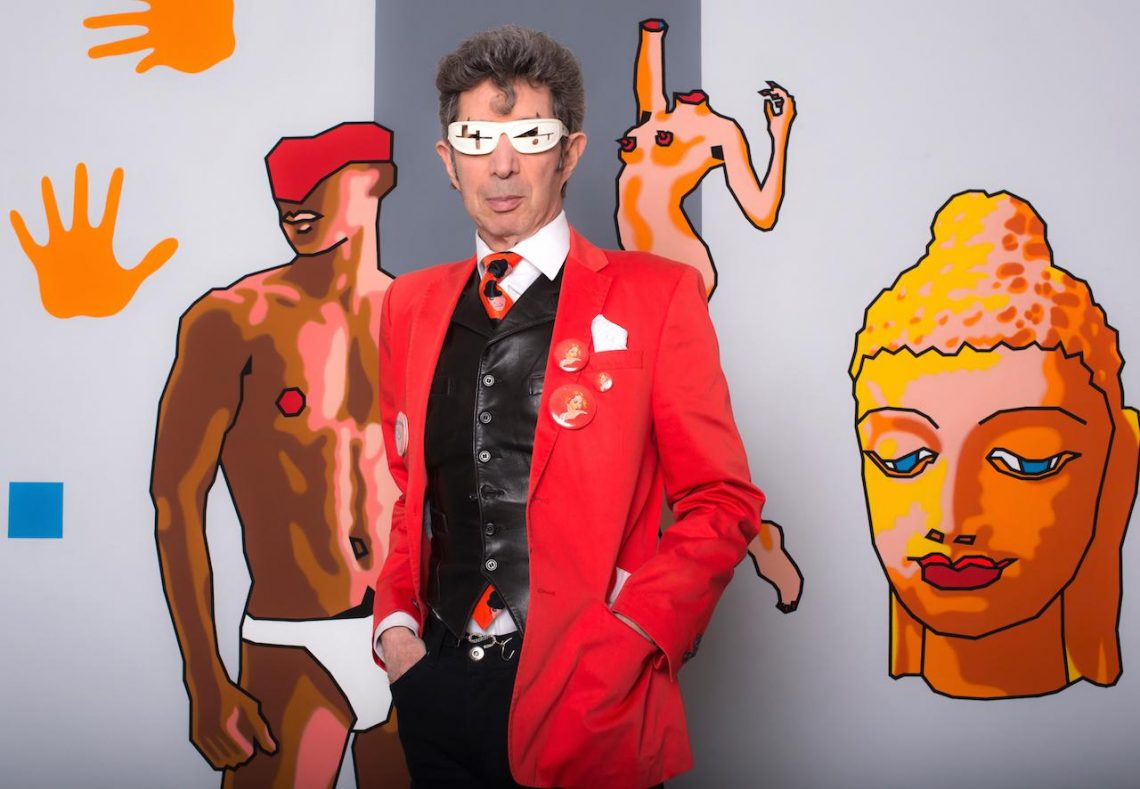 Duggie Fields, whose Pop paintings epitomised the culture of 1960s Swinging London, has died. The artist frequently depicted women and men elegantly dressed but with intimate parts of their anatomy, including nipples and public hair, exposed. His subjects also included figures from the world of fashion and celebrity, occasionally with severed limbs, akin to the accidental amputation of classical statuary.
All were rendered in a bold colours applied in a flat graphic style that drew inspiration with the Stan Lee comics the artist loved as a child.
More than just a painter, Fields became an iconic figure in late twentieth-century counterculture: designing posters for Stanley Kubrick, credited with starting the Free The Nipple Movement, becoming a muse for fashion designers Zandra Rhodes and Rei Kawakubo and modelling in a Comme Des Garçons runway show.
After graduating from the Chelsea School of Art, he moved into an apartment in Earl's Court in West London with Syd Barrett, the musician and founding member of Pink Floyd. When Barrett left the flat-share, Fields turned his bedroom into a studio and continued to live in the same place for the ensuing 50 years. Over that time, such was the all-encompassing nature of Fields' artistic vision, the flat became a maximalist temple, the artist designing much of the furnishings – his sofa was shaped as a pair of lips and legs in homage to Man Ray – as well as his own wardrobe of bright, sharp-tailored clothes.
In 2018 the Modern Institute in Glasgow hosted a partial recreation of the artist's apartment, showcasing his range of pop and art-historical references, from Japanese advertising to the work of Joan Miró, Salvador Dali and Piet Mondrian, in painting and product design.