The first English translation of the Nobel-Prize winner's 2013 'rein GOLD', reviewed
Elfriede Jelinek's rein GOLD originated in 2012, first as an essay for the programme booklet accompanying a staging in Munich of Wagner's Ring Cycle (1876), then as a book in 2013. The following year, the Nobel Prize-winning Austrian author's text was turned into an actual opera at the Berlin State Opera, and now, finally, it appears in English translation. The true starting point is more elusive, though. Jelinek redeploys two of Wagner's characters and moral antonyms, the god Wotan and his Valkyrie daughter, Brünnhilde, who respectively steal and return the ring around which the cycle's libretto revolves. While giving them new things to say, Jelinek sets her narrative broadly within the timeframe of the first opera of the quartet, Das Rheingold (her title puns sardonically on 'gold' being rein, or pure, rather than dredged from the Rhine), which was first performed in 1869.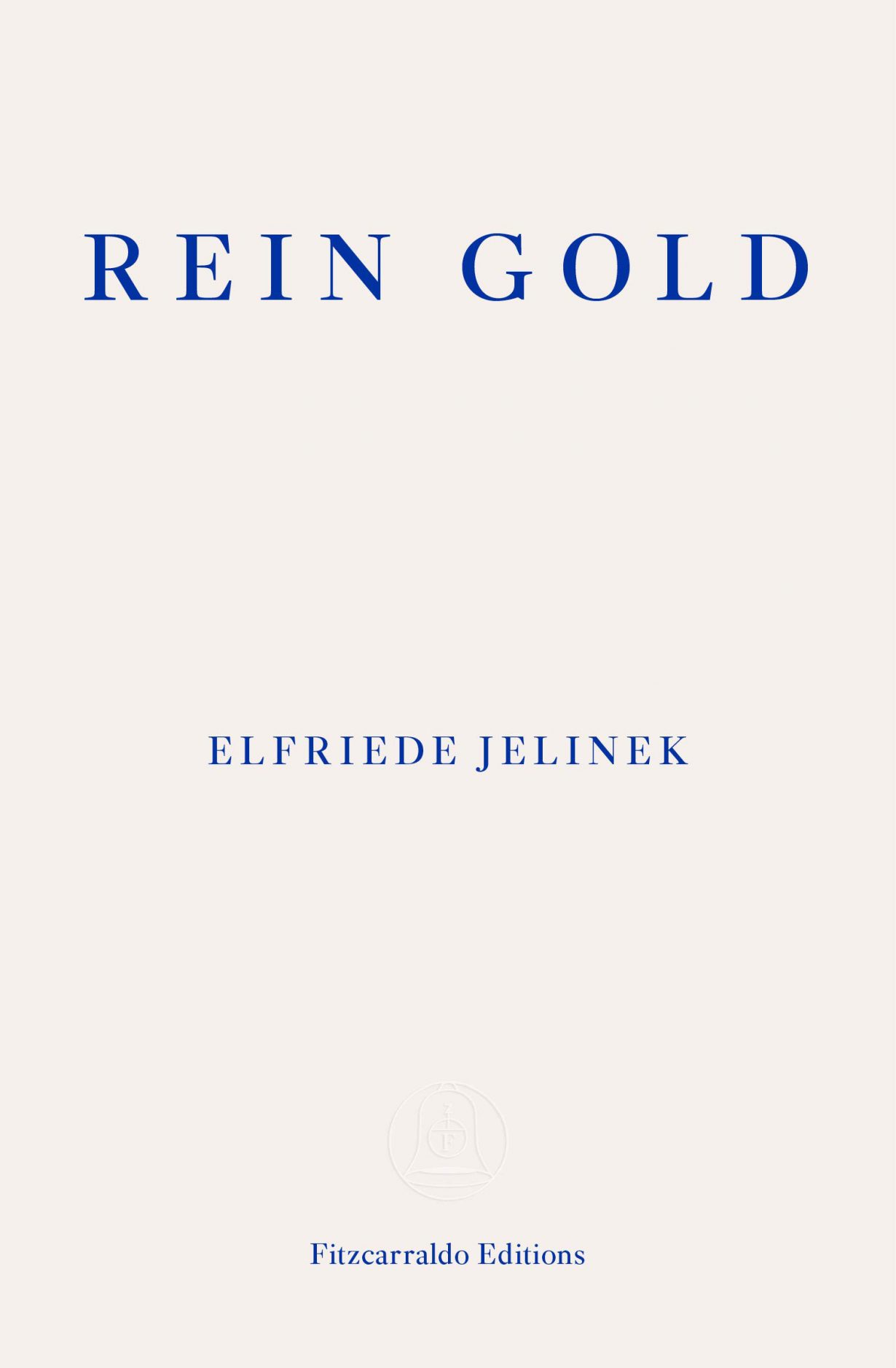 But the Ring Cycle itself, an enduring metaphor for the ruinations of greed, is somewhat unhitched from time, being based on Norse sagas and a thirteenth-century epic German poem and influencing J.R.R. Tolkien's Lord of the Rings (1954–55) and, in turn, Harry Potter – as we're reminded when Jelinek's Brünnhilde at one point mentions J.K. Rowling's 'house elf' Dobby – and here it's updated to the aftermath of the financial crisis of 2008, another highpoint for mankind's disastrous taste for avarice.
At the start of Das Rheingold, you may recall, Wotan has hired two giants to build him a vast house and then ducked out of paying them. The consequences of this drive the action, and, in Jelinek's recast, result in Brünnhilde spending the first fifth of the book berating her patriarch – via a massive, unparagraphed tirade – as a victim and exemplar of runaway capitalism, tempted to purchase what he can't really afford. Naturally for a character voiced by Jelinek, whose work has routinely critiqued power relations, Austrian fascism and racism, and capitalism, Brünnhilde has evidently read Marx and Engels. Consequently this Brünnhilde is versed in exchange value, 'the woman as commodity form', class consciousness and property-as-theft (like, say, an unpaid-for mansion). How do you make economics operatic? Via fractious arias like this one, part of what stands as a larger unpacking of the contemporary uses of nineteenth-century culture and theory. Wotan, when it's his turn, launches into an extended, depressive 'that's how it is'. Because the capitalist creates the labour, he 'takes everything that comes out at the bottom. He takes the whole shitload'. (Such phrasing being typical of a book that makes room for 'the pussy fart, the cum guzzler, the clit mouse, the thundercunt', etc.) Then it's Brünnhilde's turn again, and so on.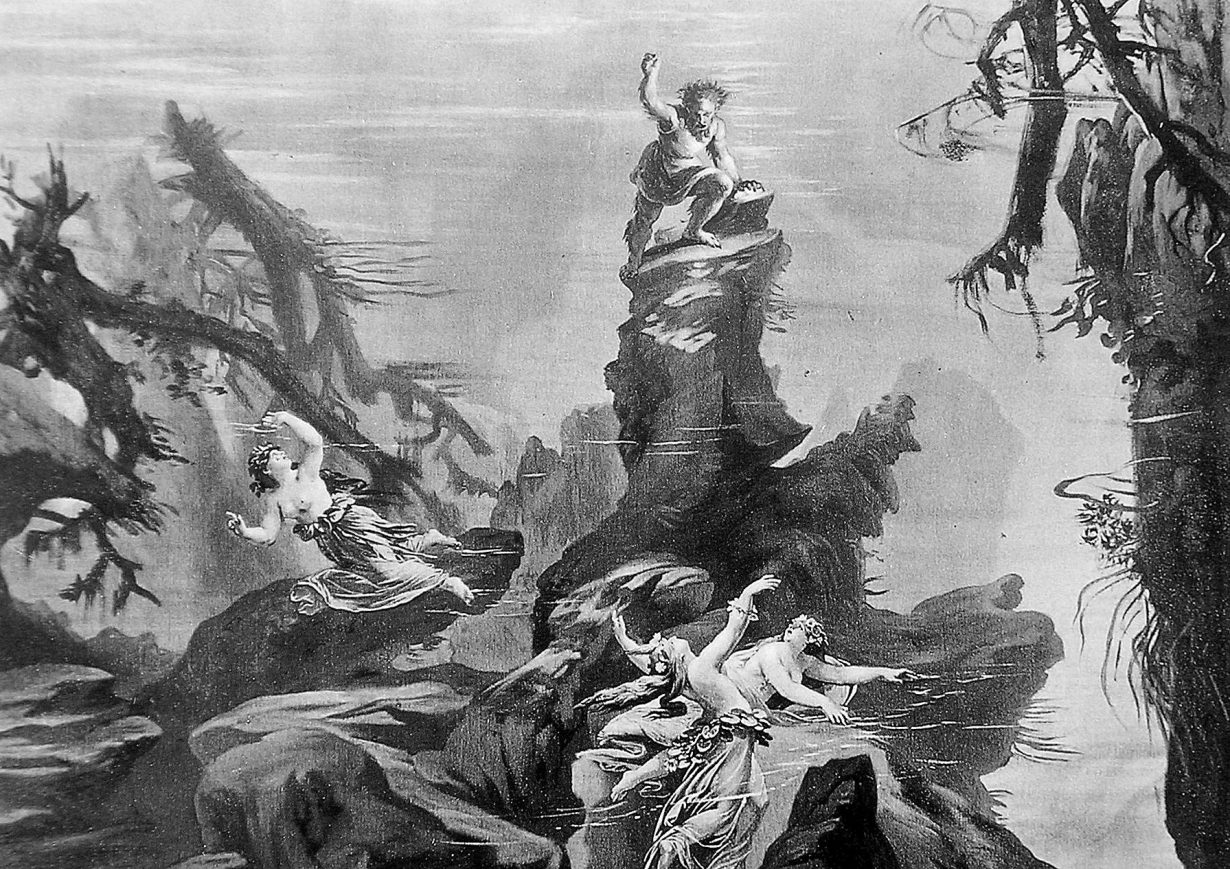 The liveliness of Jelinek's language (in Gitta Honegger's translation, which deftly renders all manner of wordplay) is undeniable; the cumulative effect, even though this is a short book, is exhausting. Outsized tracts of unadulterated viewpoint are a specialty in Austrian literature – see the novels of Thomas Bernhard – and here we get a back-and-forth of thundering streams of consciousness detached from much other structure. Aside, that is, from the narrative backdrop of the Ring itself – without some working knowledge of which, needless to say, this book would be even harder to parse. Wagner's epic ends with Wotan and Valhalla burning. Here, sometime prior to that, Wotan signs off with a long, uneasy discourse on the future or otherwise of German manufacturing and the country as a whole, maybe nodding to Nietzsche's reading, in The Birth of Tragedy (1872), of the Ring as foretelling a national reawakening; and predicts an ambiguous revolution in which, after the ring is returned, the father figure – a haunting spectre of capital, 'a has-been once and for all' – will nevertheless continue to be worshipped. Somehow, also, the Pink Panther is involved. After a certain point, for all the spectacle of seeing Wagner – notoriously beloved by Hitler and long associated with German nationalism – reclaimed for the left, you may find yourself impatiently waiting for it to end. In that sense, whether intentionally or not, rein GOLD is highly evocative of the endless onward stagger of late capitalism.
rein GOLD, by Elfriede Jelinek, translated by Gitta Honegger, published by Fitzcarraldo Editions