The director of Singapore Art Museum shares his vision of a 'disappearing' museum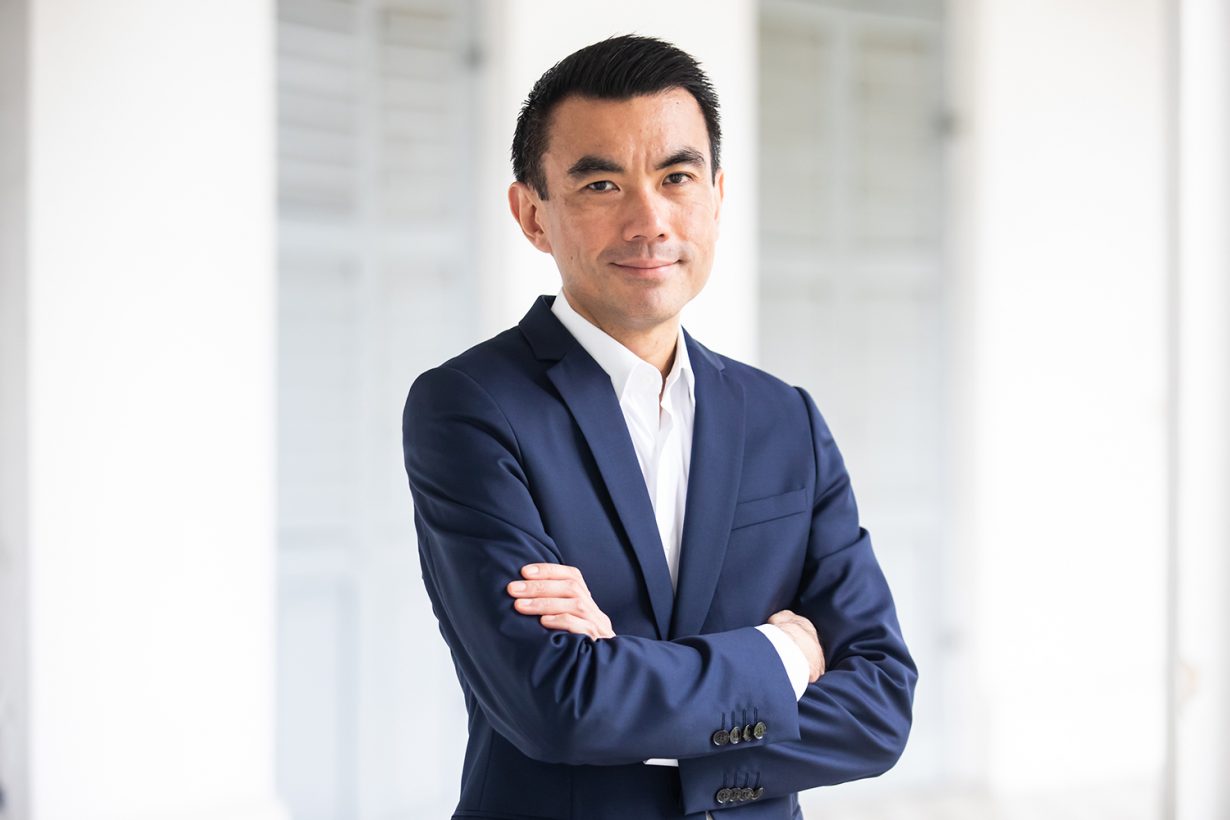 In early 2022 Singapore Art Museum (SAM) will open a new 3,300sqm outpost at Tanjong Pagar Distripark, an industrial, port-facing area in the south of Singapore that is also home to several art galleries. This will be a permanent space for the museum. The institution's original buildings, in the civic district, have been closed since 2019 for a reported S$90-million refurbishment project whose end date keeps getting pushed back: first the reopening was supposed to be this year, then it got postponed to 2023 and now the official date is 2026.
In conjunction with the Tanjong Pagar Distripark announcement, SAM also released its new strategic direction under Eugene Tan, who came onboard as director in 2019. He was the first to fill that position in three years.
Of course, people might also know him as the director of National Gallery Singapore (NGS), which makes him one of the most powerful arts administrators not just in Singapore but in the region. Before that, he was the programme director (special projects) at the Singapore Economic Development Board and oversaw the development of the art gallery cluster Gillman Barracks. He also curated the Singapore Pavilion at the 51st Venice Biennale (2005) and the inaugural Singapore Biennale (2006).
ArtReview Asia chats with him about his vision of a 'disappearing' museum for SAM, on how two museums with one director can really differ and whether Gillman Barracks can really succeed, given the exit of tenants such as Silverlens from the Philippines and Sullivan + Strumpf from Australia.
ArtReview Asia The opening at the Tanjong Pagar Distripark in early 2022 is exciting news. Will it be a permanent alternative venue to the original buildings at Bras Basah and Queen Street?
Eugene Tan Setting up at Tanjong Pagar is part of SAM's plan to be a 'disappearing' museum. We want the buildings at Bras Basah and Queen Street not to be thought of as the main SAM buildings, but to have art diffused as an experience and in multiple spaces in the city. This has come about because of an examination of what it means to be a contemporary art museum in our day and age. The experience of art is now everywhere in our daily lives and cannot be confined to museum spaces. There is now art being made everywhere, in forms that we are not recognising as art yet. They transcend all our existing categories, which are largely defined by neoliberal markets and the ways they commodify art.
We foresee occupying Tanjong Pagar Distripark in the long term, even after the original SAM buildings are ready.
ARA Could you update us on the refurbishment going on at those buildings? The plan was quite extensive, with 30 percent more gallery space to be added.
ET Because of the delay due to the COVID-19 pandemic and financial prudence, the project will now be delayed to 2026. A lot of [the renovation] will be focused on the preservation of the old St Joseph's Institution and Catholic High School buildings. There will be changes to the plans that we have previously shared.
ARA What is the relationship between SAM and NGS? Can they really be different with one director?
ET A lot of the confusion between the two institutions came about because of the lack of understanding of the term 'contemporary'. People ask, 'If SAM is a contemporary art museum, then why is NGS also showing contemporary art?'
NGS focuses on the art histories of Singapore and Southeast Asia, which include the period that we define as the 'contemporary', the period that came after modernism and postmodernism. SAM's focus on the contemporary is related to the present – 'contemporary' is used as adjective – and revolves around how artists represent and express their experience of the world now.
Of course, NGS works with contemporary artists in our festivals and programmes. At the same time, our focus [on art history] is very clear.
ARA SAM's new direction includes using art to drive 'positive social change'. What sort of change are you looking at, and who gets to decide what's 'positive'? Do you think there are problems instrumentalising artworks in this manner?
ET I don't think this is about instrumentalising art. Apart from highlighting the divisions, issues and injustices in society today, art also provides a way forward. Art builds a convivial connectivity with different communities, which is in itself a positive social change. It is inherent in art practice today to do this, so I wouldn't say that we are instrumentalising art.
ARA So you are open to art that is provocative, challenging?
ET Yes, yes. You need to highlight a problem before you can think of how to resolve it. When art highlights issues, it's often seen as adding to divisions in society. But sometimes it is necessary to acknowledge that these are problems before we figure out what we can do.
ARA What issues do you hope the art that you commission can address?
ET Decolonisation. Differences in ideology. The environment. And also what a lot of artists like to engage with: the neoliberal structures in which we live, that they blame for a lot of issues we face in society.
ARA You wear two hats as director of NGS and SAM. Do you think that there is a lack of top arts administrators in Singapore and the region? What do you think can be done to address this issue?
ET I've often wondered how this came about. It's really about being at the wrong place at the wrong time. [laughs] But it was necessary for someone to define and distinguish the differences between the two institutions, which I would like to think has somewhat happened.
[Succession] is something that I've been working on a lot at NGS and SAM. Our HR teams are very conscious that their roles are to create cultural leaders for Singapore.
ARA In 2012 you led the launch of the Gillman Barracks art gallery cluster. Given the exit of several tenants over the years, do you think that the plan to seed an art district is more challenging than you had anticipated?
ET Unfortunately I had to leave to join NGS soon after Gillman Barracks was launched, so I can't really comment on how the cluster was managed.
But I think the idea of clustering is still relevant, whether it happens organically or in a more structured manner. In Singapore, because land use is so controlled, structuring this district is the only way it could have happened. If you look around the world, there are also such clusters developing. I just came across two new ones, Komunuma in Paris and Lowenbraukunst in Zürich, which has been operating a bit longer. The idea of clustering has not lost its relevance. I hope to see [Gillman Barracks] come back again.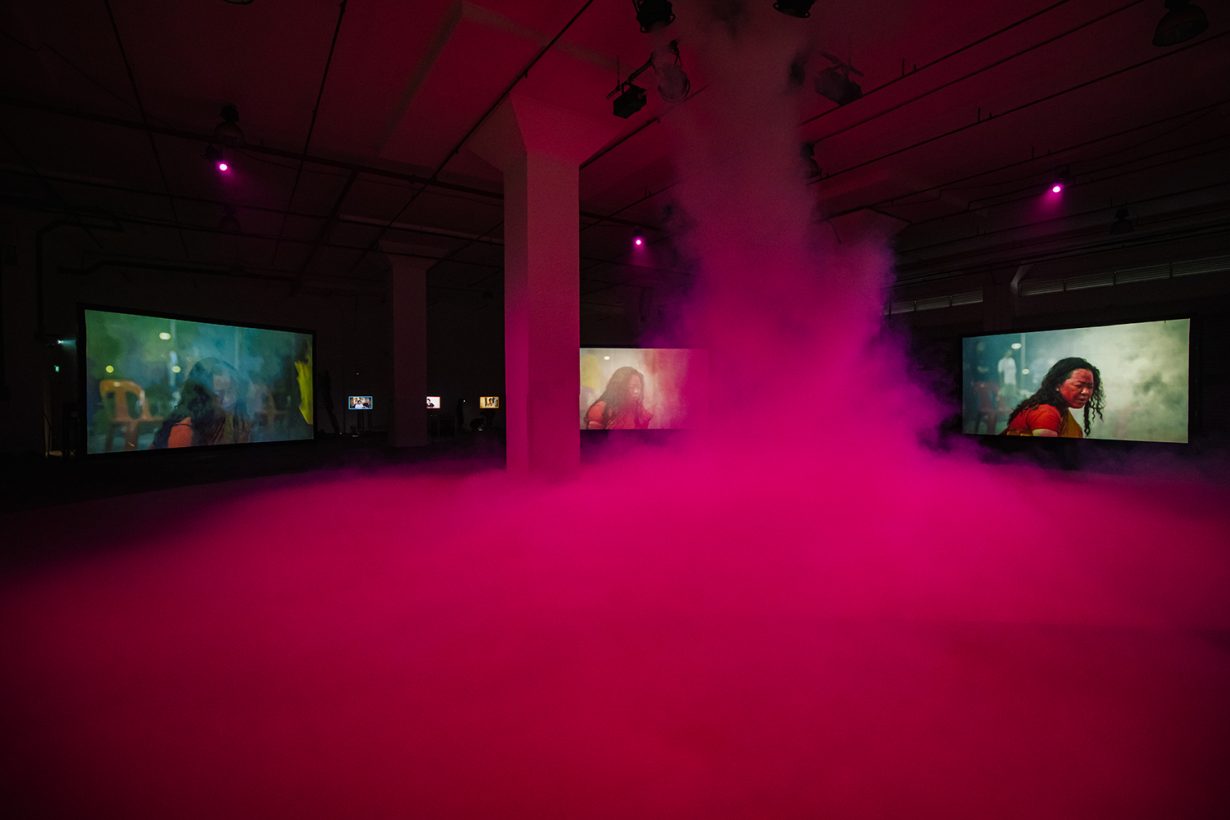 ARA Unlike most countries in Southeast Asia, state funding for the arts in Singapore is a key contributor to the arts ecosystem. In your view, what are the pros and cons of this?
ET The obvious answer is that diversity of funding is healthier. But it's a bit more complicated than that. The fact that our government is willing to invest so much into art is a sign that our public is more accepting of the role of artists, art institutions and museums in our country.
Imagine if the government were to spend S$400m 20 years ago to build a new museum. I think there would have been more voices saying, 'What a big waste of money'. Now, I'm sure if enough Singaporeans come out to say, 'Don't waste money on art', the government will cut down our funding. It's very simple. The fact that the public is still happy shows that they feel our art institutions
are important.
ARA Is there an ongoing ambition to promote Singapore as the hub of art in Southeast Asia? Might the decentralisation envisaged for SAM be replicated on a more regional scale?
ET I've always hated the word 'hub'. 'Hub' presupposes that it pulls everything towards the centre. We have to recognise that there is an existing arts landscape and arts ecology in the region, of which NGS and SAM comprise. I'd like to think of them as nodes rather than a hub – connecting different artistic activities within the region as well as the international to Southeast Asia (SEA).
ARA Given the outsize resources and the extent of the scholarship invested into Southeast Asian art, Singapore does somewhat play a leadership role in the region…
ET It's about how we go about it. You talked about research and scholarship. In doing so, we often work with scholars and researchers in the region because we know we don't hold all the knowledge, particularly about the different countries.
ARA Southeast Asia is becoming more prominent on the global art scene (with Ruangrupa curating Documenta, for example). Is there something that holds together the art of this region?
ET One of the distinguishing features of art in SEA is collectivism. There's always been a certain sense of communalism and shared artistic production. Actually, I would say it goes beyond art practice to being a way of living in Southeast Asia, which is less focused on the individual ego but more the collective spirit.
ARA Many museums across the West are talking about decolonising their collections and practices to acknowledge the role of empire in shaping their institutions. How is this project going at NGS?
ET At NGS we've already started thinking about how our definitions of art and modernity have been framed by Euro-American definitions. We've been expanding our understanding and looking at how we can add marginalised practices to our art histories and collections. At SAM this is translated to taking note of practices we don't acknowledge as art yet, but have a form of artistic expression in them.
ARA At the preview of the latest NGS show, Something New Must Turn Up, you mentioned women artists as one of the gaps you want to address.
ET Yes, we realised that unfortunately only slightly more than 10 percent of our collection at both NGS and SAM are by women artists. This is something we're looking into, particularly for the collection of NGS.
From the Autumn 2021 issue of ArtReview Asia