From Manet's 'Brioche' to the Temple of Dendur, it's an immense pleasure to be reunited with these things that have been waiting for us, that belong to us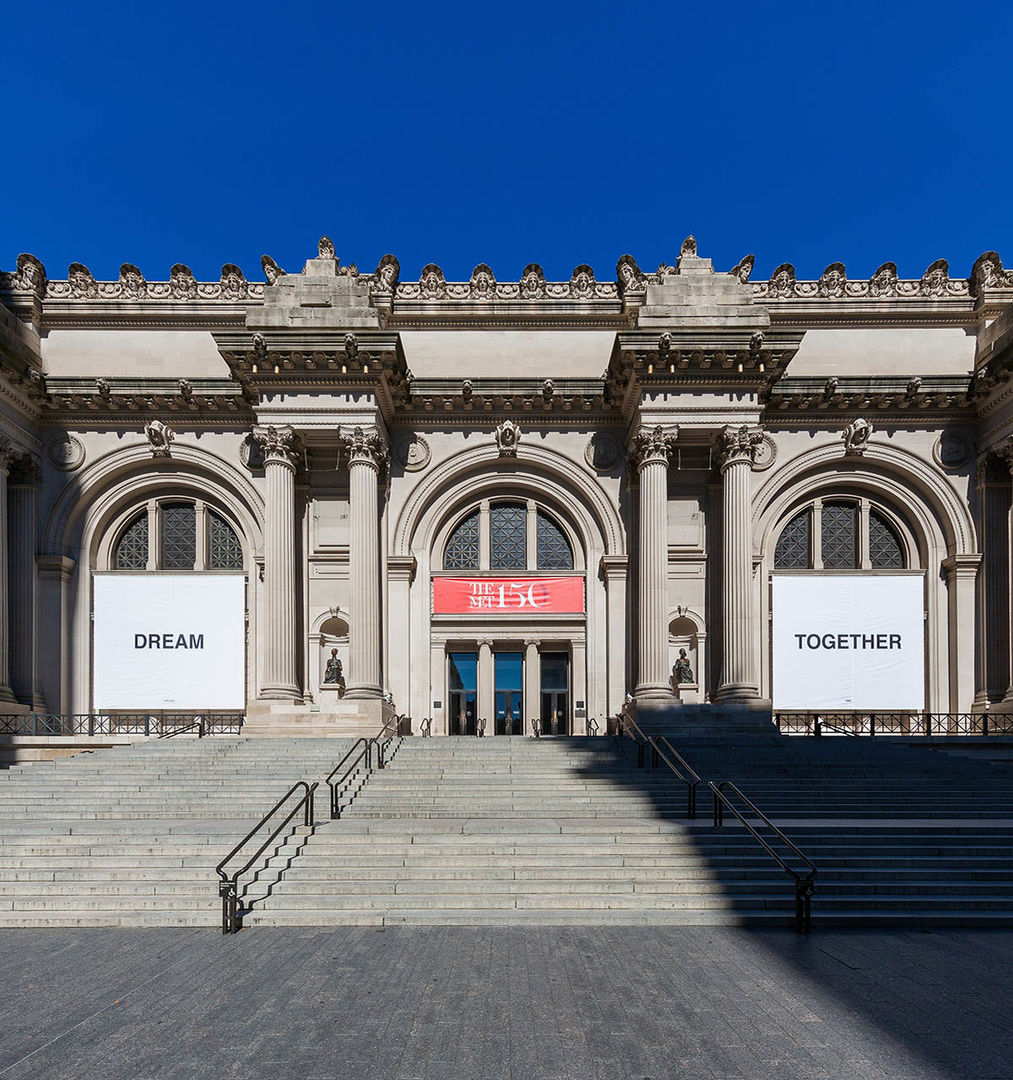 When New York's Metropolitan Museum of Art announced on 12 March that it would close at the end of the day for a 'thorough cleaning', amid heightened alarm about COVID-19, I considered rushing uptown to its Met Breuer branch to see its newly opened Gerhard Richter exhibition. But it was scheduled to run until early July, so it did not seem particularly urgent. That was a prudent health decision, it turned out, but a poor practical one. Open to the public for only nine days, the show never went back on view. The Breuer closed for good, and the Frick Collection is taking the space next.
Now, more than five months after shuttering, the Met is back.
On Thursday, museum members and journalists dutifully queued up, about two metres apart, to have their temperature taken by Met employees. Hanging overhead, on the Met's façade, two huge white banners read, respectively, 'dream' and 'together' – a new piece by Yoko Ono. It's 'a powerful message of hope and unity to the world,' the Met's reliably affable director, Max Hollein, proposed in a virtual press event that streamed on Wednesday.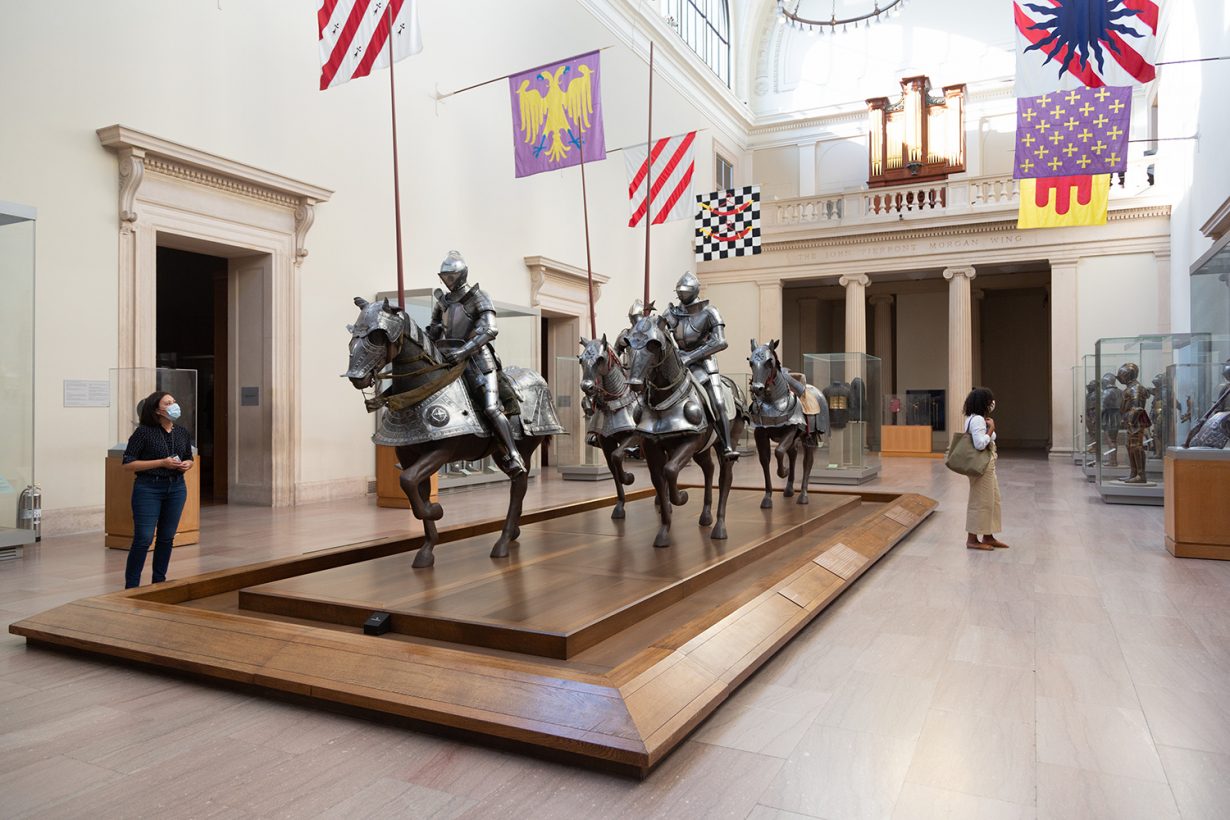 As much as I admire the dose of optimism (and Ono), a call to dream seems a touch feeble given the state of reality. Some 180,000 Americans – including more than 32,500 New Yorkers – have died from COVID-19. The economic fallout has been devastating, and expanded government benefits expired last month. Meanwhile, another unarmed Black American, Jacob Blake, was shot by a police officer on Sunday, and protests for racial justice are yet again building across the US.
Taken alone, though, Ono's second banner packs a certain punch: 'together'. If only we had actually experienced the pandemic that way. As the virus ravaged the city, many of its wealthiest residents cleared out. The Met's tony neighbourhood, the Upper East Side, saw a decrease in population of more than 40 percent, according to the New York Times. The museum itself has made devastating cuts. With layoffs, furloughs, and retirements, the staff has shrunk from 2,000 to 1,600. Its CEO, Daniel Weiss, said at the online event that the museum is projecting a $150 million revenue drop; trustees have established a $30 million emergency fund.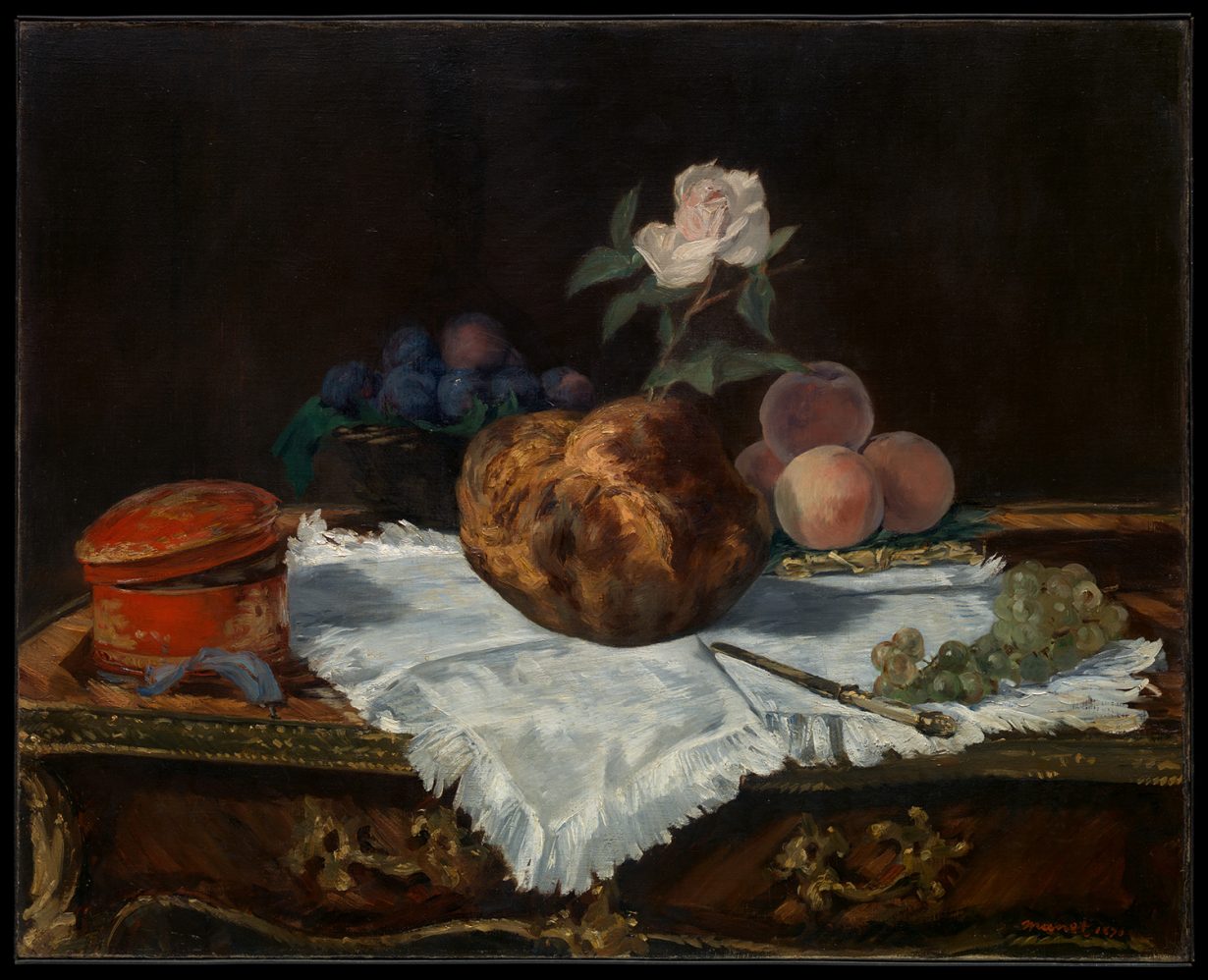 So, how does it feel inside? It felt the way New York often feels these days: exhilarating and sad, poignant and lonely, defined by unfathomable loss and resilience.
Art only truly exists when there are people to see it, and so it was an immense pleasure to be back with these things that have been waiting for us, that belong to us: gazing again at Manet's The Brioche (1870) and Florine Stettheimer's four 'Cathedral' paintings (1929-42); wandering aimlessly in search of something new; and visiting the Temple of Dendur, which was eerily deserted.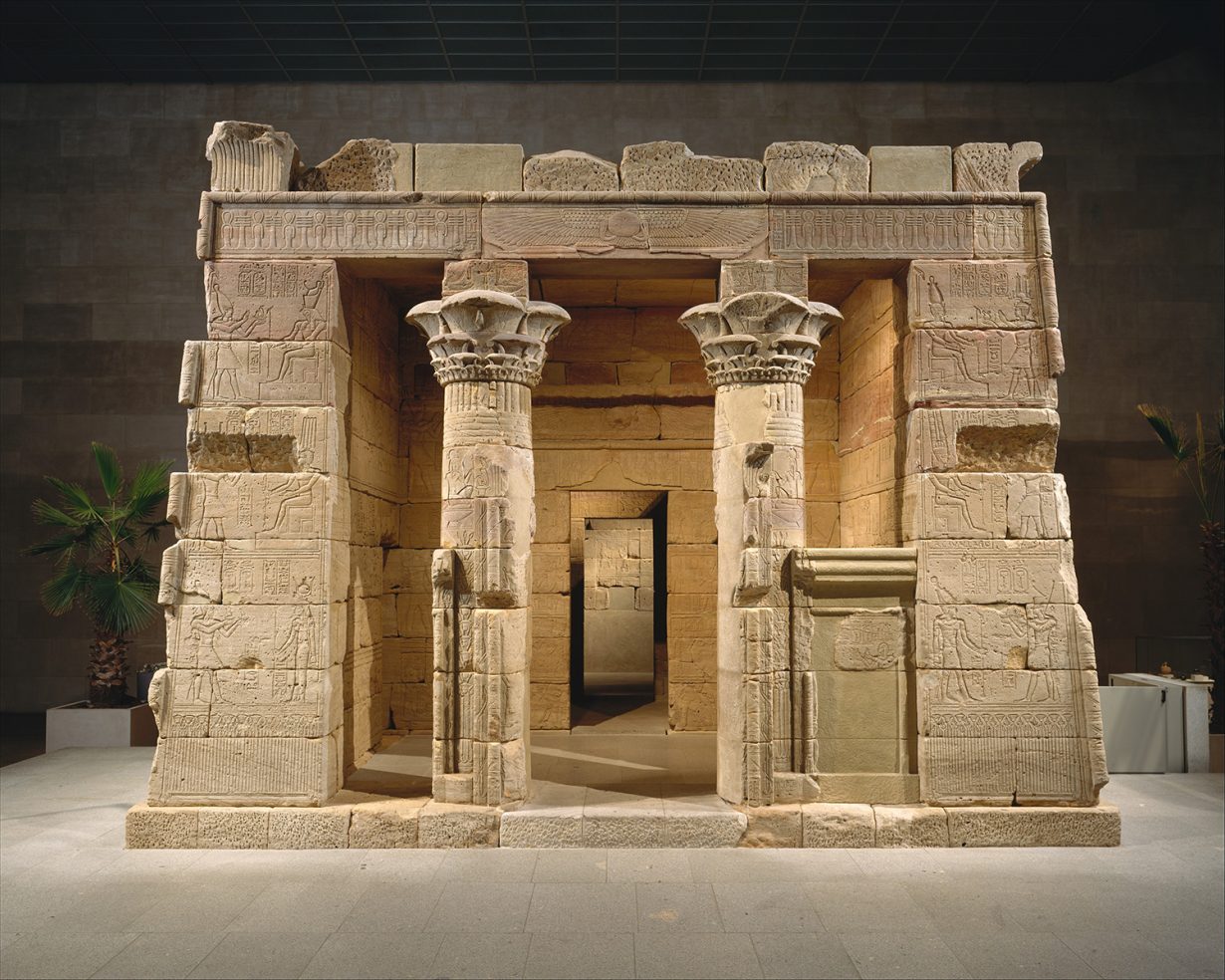 'We were very starved of culture,' Mickey Alam Khan, who lives nearby, told me in the Great Hall, accompanied by his young son, Otto. It's important for children to see culture, he said, and referring to those who left, added, 'I don't know, with the flight to the Hamptons or Connecticut, if they're going to have the same worldview.' Otto was excited to check out some chariots.
He will be able to do so in high style. The museum is currently operating at 25-percent capacity; at least on opening day, it felt nearly empty.
It was a joy to be there without crowds. But before long, I began to miss the people-watching that the Met affords and the jostling for a spot in front of a favourite picture, dodging determined selfie sticks. This risks sounding fanciful, but a crowded museum can be a bit like a well-functioning democracy: people competing for space and time, looking and thinking and arguing.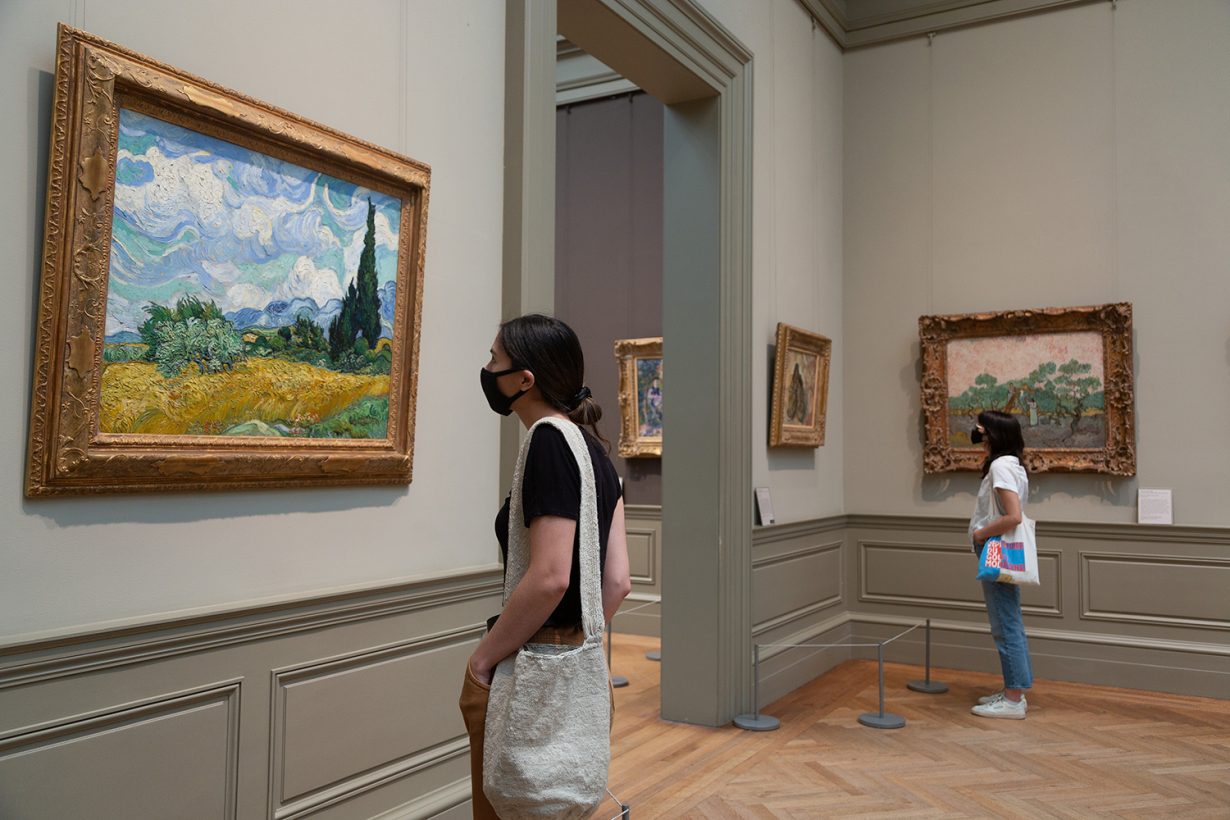 In any case, the reduced numbers are part of a long list of precautions on the Met's part. The interior of some tight spaces – the Frank Lloyd Wright Room, the temple – are off limits because of social-distancing concerns. Motion-activated hand-sanitizer dispensers are liberally dispersed throughout well-trafficked areas. Lift capacity is severely restricted. 'Only two allowed!' one journo shouted at a third trying to join us while jabbing the close-door button. (I love this city.) There are no paper maps. Some gift shops have been closed or redesigned to provide breathing room. Some galleries now have dedicated pathways with defined entries and exits. A bike valet service will debut on Saturday, when the public returns with timed tickets, on the David H. Koch Plaza. (What would that late climate-science denier think?) The besuited guards now sport black masks or blue surgical numbers. (One was greeting regulars today with a hearty, 'Hello, folks! Nice to see you again!') Some staffers are understandably hesitant about reopening amid an ongoing pandemic, Zachary Small has reported.
And everyone in New York is worried about the autumn. Unemployment remains high, and threats of eviction loom. Schools will open soon, and restaurants – barred from providing indoor service – cannot keep operating outside forever. Will museums and other public spaces have to close down if a second wave arrives? For now, the Met is ours once more. But for how long?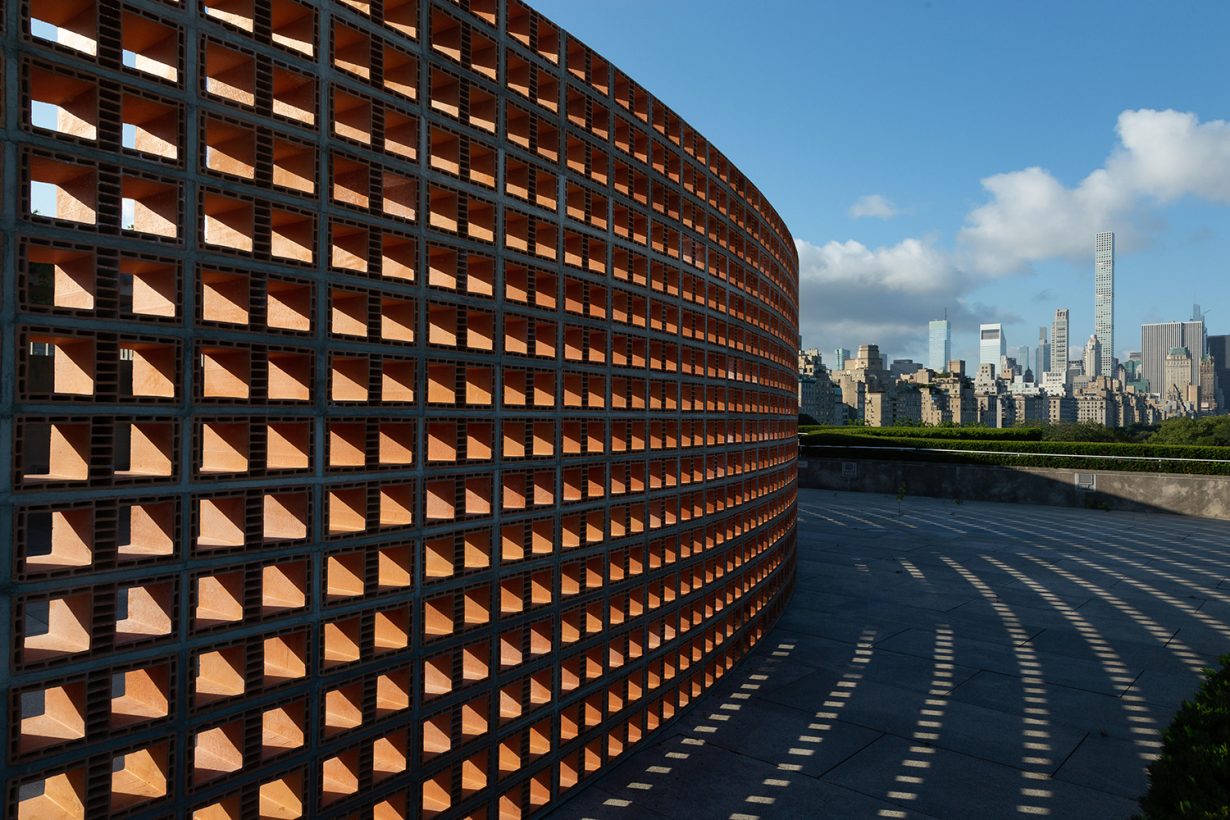 There are great new shows to be had at the moment, it has to be emphasized. On the roof, Héctor Zamora has built an elegant, vital curving wall of terracotta bricks, titled Lattice Detour. (The Met's Iria Candela is its organizer.) Imposing and opaque from one angle, you discover the bricks are hollow – and that the wall provides welcome shade – as you walk around it. It's a tidy case study in how fresh vantage points can present solutions and transmit knowledge.
Down below, a 30-painting suite by the great African-American artist Jacob Lawrence, The American Struggle, a tour de force of unrest and struggle in the nation, is on view in a display organized by Austen Barron Bailly, of the Crystal Bridges Museum of American Art, and Elizabeth Hutton Turner, of the University of Virginia. The works are small but potent, and their sharp-angled, closed-cropped scenes of people – fighting and suffering – shock. Crispus Attucks, the escaped slave of Wampanoag and African descent who was the first American to die in the Revolution, is bent over, bleeding from his head in one work. In another, rebel soldiers huddle in boats as they cross the choppy waters of the Delaware River, without a famed general in sight.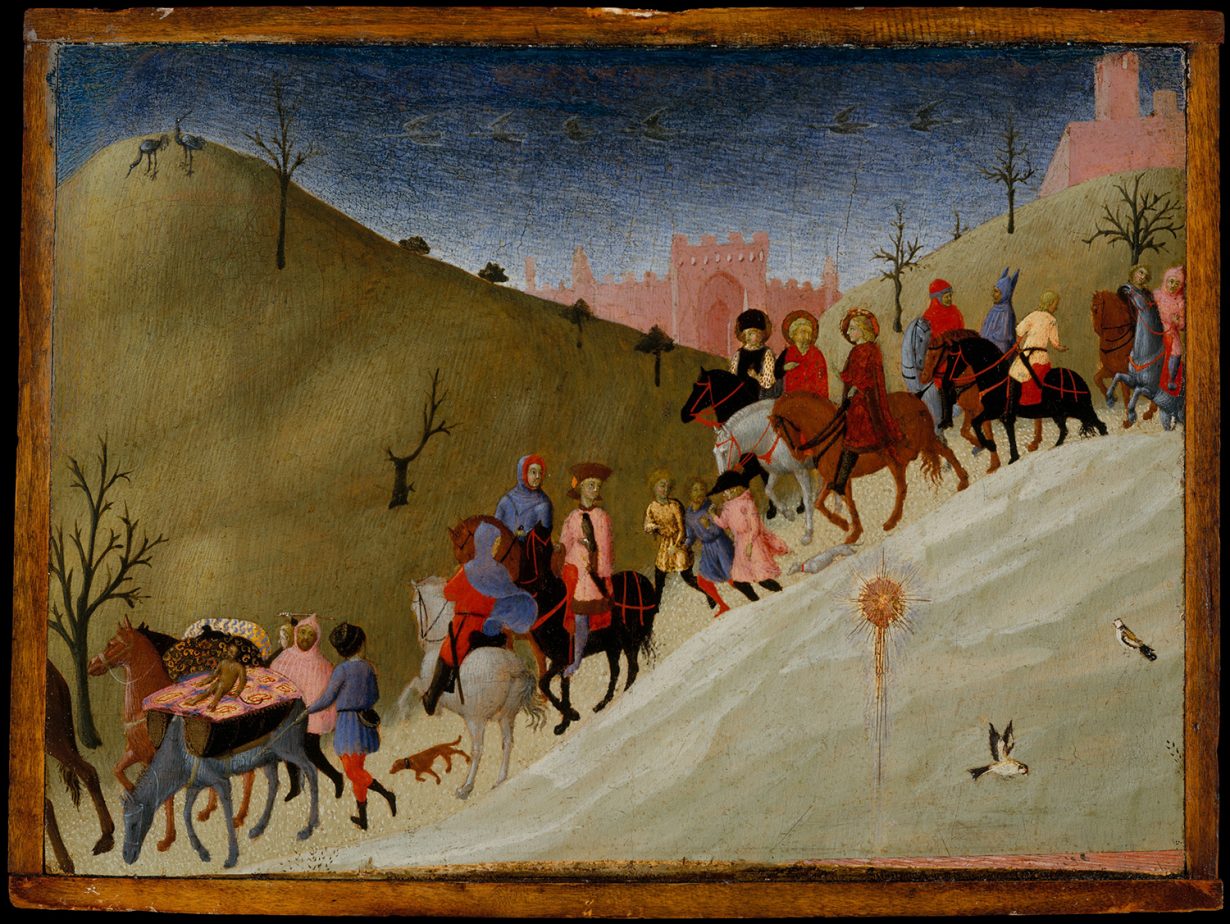 Like so many New Yorkers, Lawrence was a regular Met visitor – he once said that one of his favourite works was Sassetta's The Journey of the Magi (circa 1433-35). It's on view elsewhere in the museum, in one of the galleries now operating as a one-way street. It's also small – only about the size of a sheet of paper – and it's a quiet stunner, humble and alluring. A long train of people, on horseback and foot, march across the entire width of the wood panel. They're venturing over hills, down a narrow road, moving forward into a world that we cannot see.