Selected by Adeline Chia
Freaks and monsters populate the universe of Indonesian artist Natasha Tontey: two-headed hermaphrodites, fish-woman hybrids, teenage girls with shaved eyebrows and forked tongues, talking stones, self-organising cockroaches. Tontey is of Minahasan descent, an indigenous group of people from North Sulawesi. Drawing on her ancestral culture, she creates joyous and irreverent digital animations, performances and installations that are subversive on several levels. Firstly, animistic cosmologies are reimagined as posthuman alternatives to the anthropomorphic modernity of the dominantly Muslim Indonesian state. Secondly, these origin stories themselves get queered, countering the macho, quasi-military tendencies of contemporary Minahasan culture with more gender-queer and feminist interpretations of traditional myth. All this is rendered in Tontey's cheerful 'more-is-more' hypermedia patchwork of various aesthetics: schlock videogame 3D animation techniques, visual collage, cascading windows and computer-generated voiceovers. The effect is a psychedelic mashup of visual styles that echoes Tontey's inclusive vision of multibeing flourishing.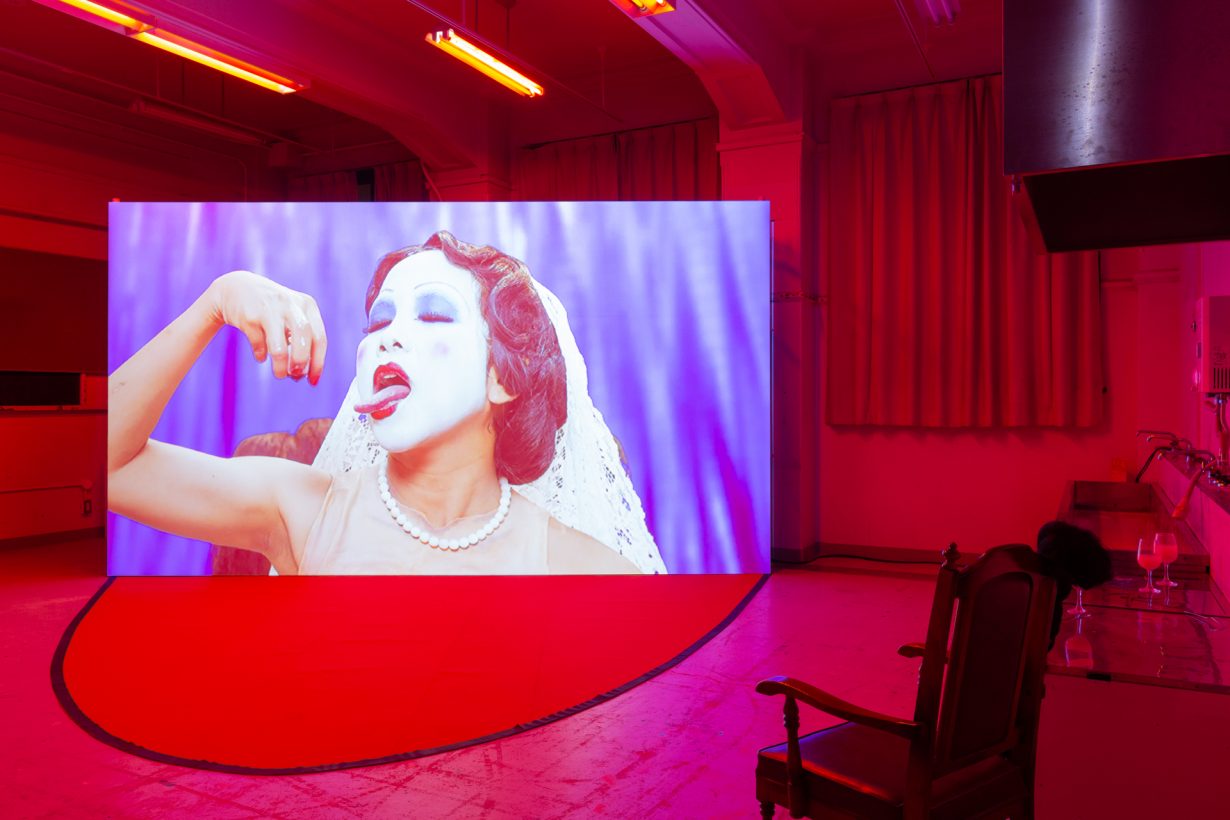 Tontey's work often juxtaposes real-life documentary footage of native rituals with original animation; the former showing expressions of contemporary Minahasan culture, the latter presenting mind-altering digital worlds of alternative origin myths and characters who reclaim feminist agency, deconstruct gender binaries and reassert the interdependence between the human and nonhuman. The films The Epoch of Mapalucene and Wa'anak Witu Watu (both 2021) feature traditional practices such as warrior dances, violent initiation rituals for boys and the 'charging' of amulets with a stone. In The Epoch of Mapalucene Tontey animates a fearsome female warrior who dons the red ceremonial costume typically worn by men, complete with skull necklace, feather headgear and sword. Tontey also creates 'monstrosities' that break down hierarchies between genders and the human and nonhuman, such as the unforgettable conjoined creature in Epoch, which combines the stone goddess Lumimuut and her son Toar. While the latter often overshadows his mother in local lore, in Tontey's film, Toar is permanently connected to her at the groin in an uncanny mother-son dyad.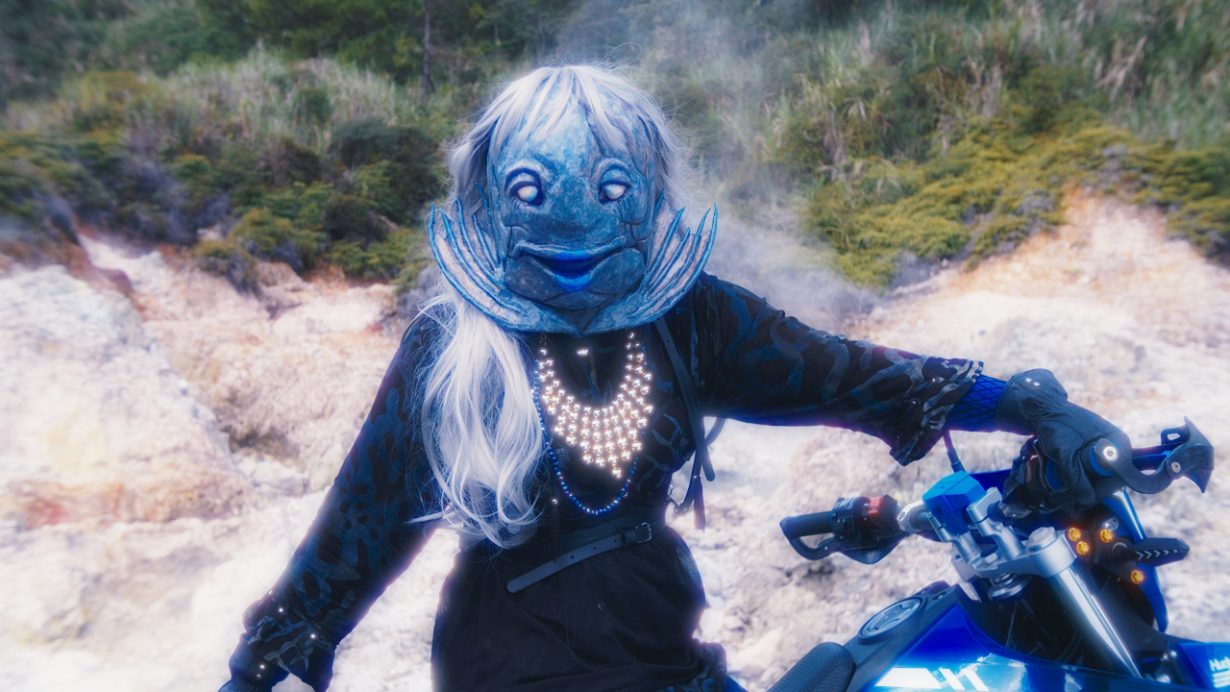 In Garden Amidst the Flame (2022), her first live-action film, Tontey crafts a more sustained narrative, following a group of Minahasan teenage girls on a journey to explore their roots. They shave their eyebrows to see ghosts, dress themselves in traditional warrior attire, dance in the moonlight and visit an ancestral burial ground. The star of the film, for me, is a half-woman, half-fish deity. Her head is inspired by the coelacanth, a rare deep-sea fish that has remained largely unchanged since the Palaeozoic era. Her body is that of a very spicy lady dressed in a long flowery dress and fishnet stockings; she rides a motorbike and blows cigarette smoke to anoint the kids – she is emblematic of the joyousness and fearlessness of Tontey's work.
Natasha Tontey is an artist and designer based in Yogyakarta. Her work has been included in Singapore Biennale 2022.
Adeline Chia is reviews editor of ArtReviewAsia