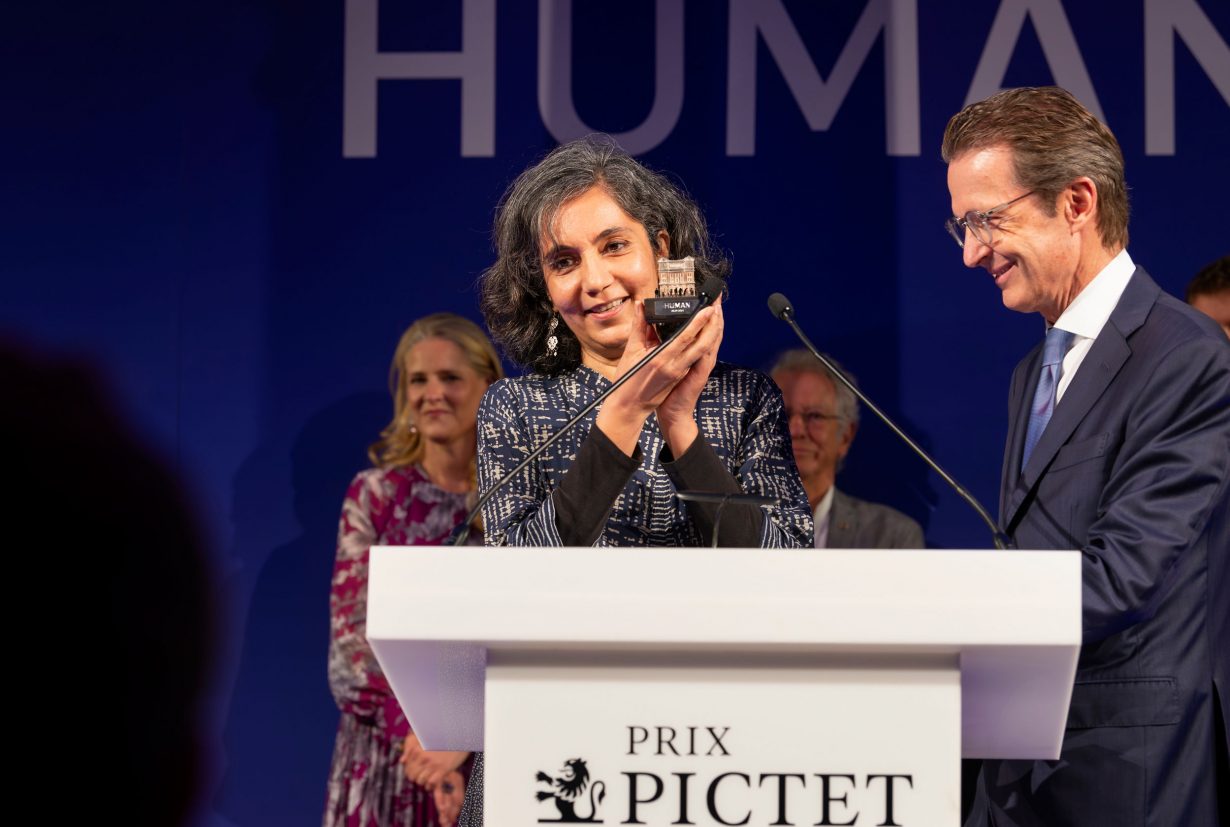 Gauri Gill has won the 10th Annual Prix Pictet Photography and Sustainability Award. The award, supported by the Swiss bank Pictet & Cie, comes with a prize of 100,000 Swiss Francs.
Gill was selected from a shortlist of 12 photographers, including Siân Davey, Michał Łuczak and Vasantha Yogananthan by an independent jury. The prize committee described that Gill's work emphasises her belief in working with and through community, in what she calls 'active listening'. For over two decades, she has been engaged closely with marginalised communities in the desert of western Rajasthan and Indigenous artists in Maharashtra. 
'On my many visits to rural Rajasthan,' Gill says 'I have witnessed a complex reality I knew nothing about as a city dweller. To live poor and landless in the desert amounts to an inescapable reliance on oneself, on each other, and on nature. These fragments of shared experience now inhabit a large photographic archive called Notes from the Desert, encompassing different narratives and varied forms of image making.'
The theme for this year's prize was 'Human', inviting reflections on the experiences, emotions, relationships and challenges that define our collective existence. The 12 shortlisted photographers have their work exhibited at the Victoria & Albert Museum. The exhibition is on view through 22 October and will then tour to Zurich, Istanbul, Dublin, Bangkok, Munich, San Diego, Singapore and Stockholm.