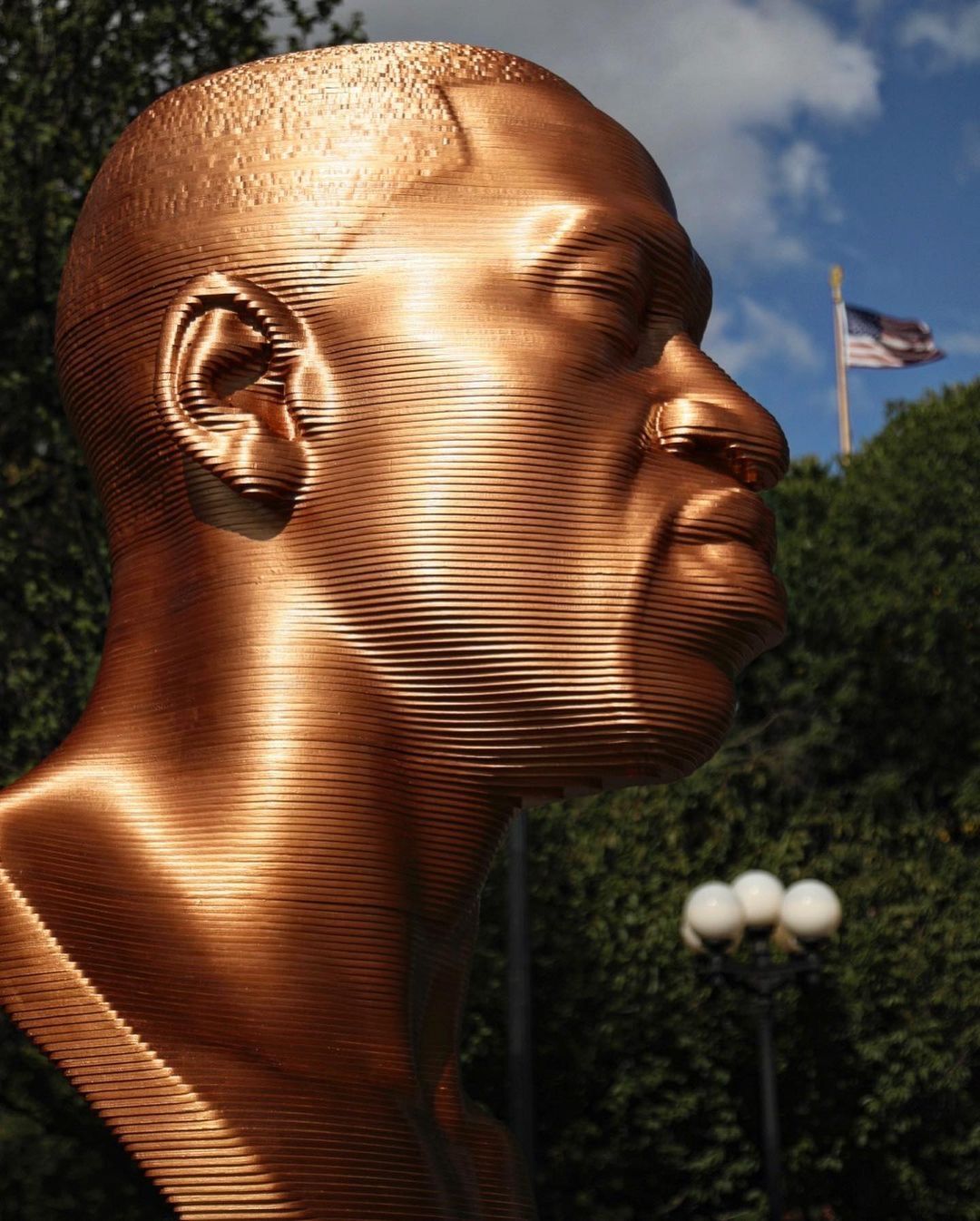 A statue of George Floyd has been vandalised in New York. The work had only been up a day when witnesses described a man on a skateboard passing the statue twice before reaching into his bag and pulling out paint which he then squirted over the bronze bust. The man then rode off. The NYPD, which is investigating, has released security camera footage of the incident.

The bronze bust was erected in Union Park Square by We are Floyd, an organisation founded by Terence Floyd in the wake of his brother's murder, alongside similar statues of Breonna Taylor, who was also killed by police last year, and civil rights activist John Lewis. The other two works were undamaged.
George Floyd was murdered by a police officer in Minneapolis, Minnesota, during an arrest in June 2020. His death sparked the global Black Lives Matter movement.
At the unveiling of the public works, the creator, artist Chris Carnabuci, said: "Art creates an environment for civil discourse. We can talk about our differences and maybe even come to some understanding of each other's perspectives."
Terence Floyd told TMZ that he wanted the perpetrator held to justice but that he also wished they would "heal".
"Come over here and heal, we don't hate you, we're not animals".