Live without Dead Time in Bangkok looks for revivification and mobilisation against a pervasive, endless, all-encompassing sense of cynicism
"The world you see at the window is empty now," utters a white, cartoon skeleton trapped within a coffin-like arrangement of three flatscreen monitors. "People might be walking around, but, believe me, they feel as empty as you," the oversized character, lying prone and immobile beside the piled-up desks of a poky, deserted office, grumbles between demonstrative sighs. As buses roar past and pigeons visible through the tinted windows flap against the mangled wires and slowly decomposing shophouses of Charoenkrung (Bangkok's first paved road), the wholly defeated character intones: "Life is just a bunch of content now."
One of six installations spread across the vacant rooms of a recently abandoned office building, Özgür Kar's memento mori playfully encapsulates the bleak late capitalist critique and spectral scenography shaping the second edition of Ghost, the Bangkok video and performance Triennale cofounded by Thai artist Korakrit Arunanondchai. When Kar's Death (2021) speaks (and speak it does: its lethargic 20-minute soliloquy borrows from high and low culture, namechecks everything from The Seventh Seal to Selena Gomez's cooking show), it imbricates a very human sense of ennui and empty existence in the face of today's global attention economy with the present-day decline and lost futures of a once historically important urban locale. And it does so by dint of a wry site-specificity. Humanity and dilapidated Bangkok, Death's staging in Charoenkrung Road's derelict World Travel Service building suggests, are both victims of the same thing: capitalist imperatives. And humanity and dilapidated Bangkok, Death's nattering also hints at, are both haunted by the spectre of something better – a life lived without dead time. "Maybe," as the skeleton puts it in a moment of searing clarity, "it is a matter of how far death is allowed into your life."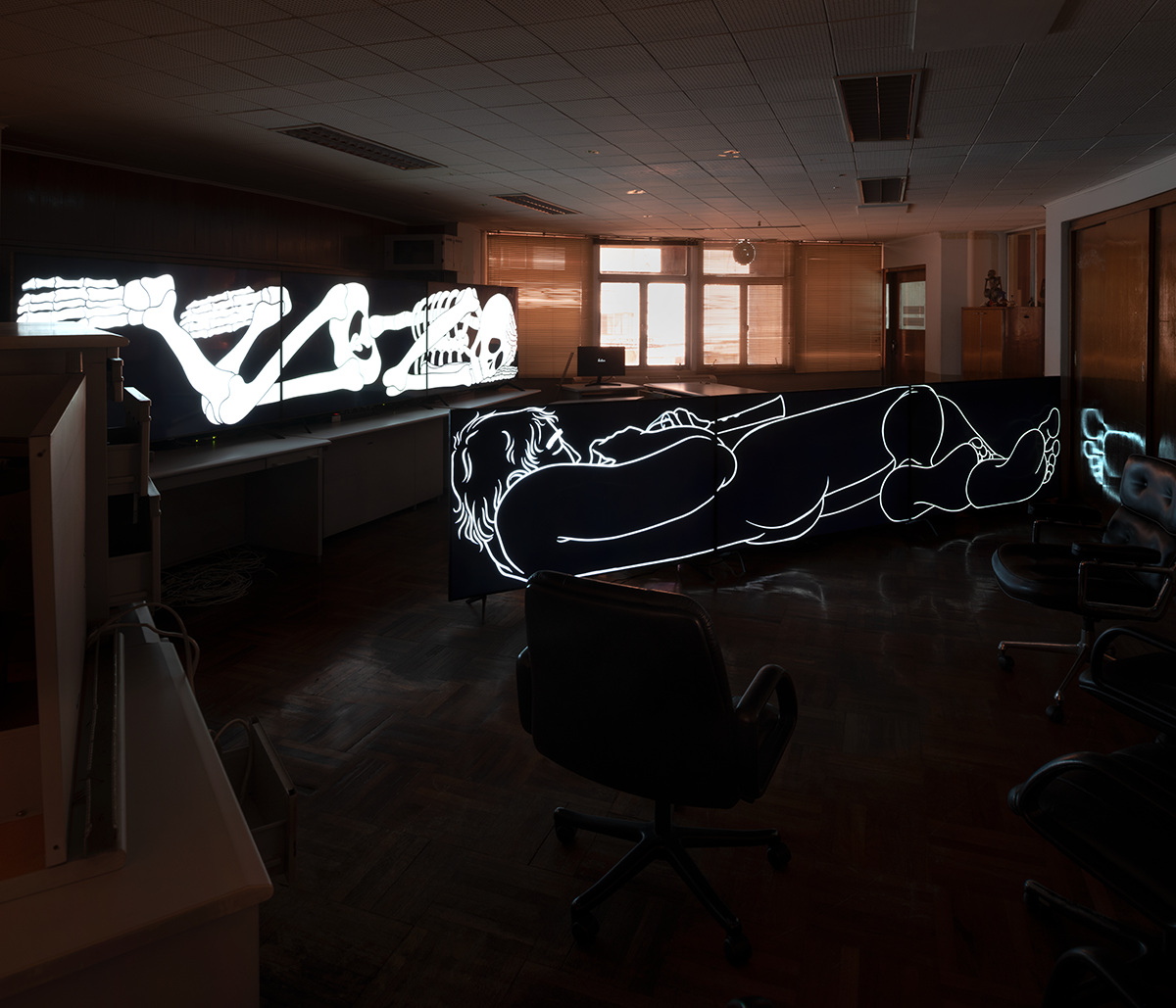 Staged in 2018, the inaugural, white-cube-bound Ghost:2561 (each edition title adopts the Thai Buddhist year) deployed animism as metaphor to introduce to local audiences well-travelled works and performances by a hip, chiefly North American club (Ian Cheng, Jon Rafman, Boychild, etc). It also encouraged loose, free-associative conversations about each work by replacing wall text with volunteer 'storytellers' who politely doorstepped emerging Ghost-goers.
Curated by Christina Li, Ghost:2565, in contrast, deploys the margins of Bangkok as both palimpsest and metaphor on and through which to project works and performances that make visible the ghosts (ideas, figures, stories) made invisible by totalising consumerism. Some notable modifications signpost this highfalutin Leftist goal: a partial turn away from galleries towards 'glitches produced by the desyncronised space and time of a city', as Li put it; the replacement of the first edition's literary-minded 'storytellers' with community focused 'hosts'; and the invocation of the Situationist International's revolutionary ambition and discourse (the subtitle of this sophomore edition is a translation of 'vivre sans temps mort', the last sentence of the organisation's 1966 pamphlet and a slogan subsequently spray-painted at the Sorbonne during the Paris riots of May '68). Also, complementing all this is a commissioned story anthology containing a miscellany of narratives and moods penned by participating artists, as well as selected guest writers (Duanwad Pimwana, Travis Jeppesen, etc).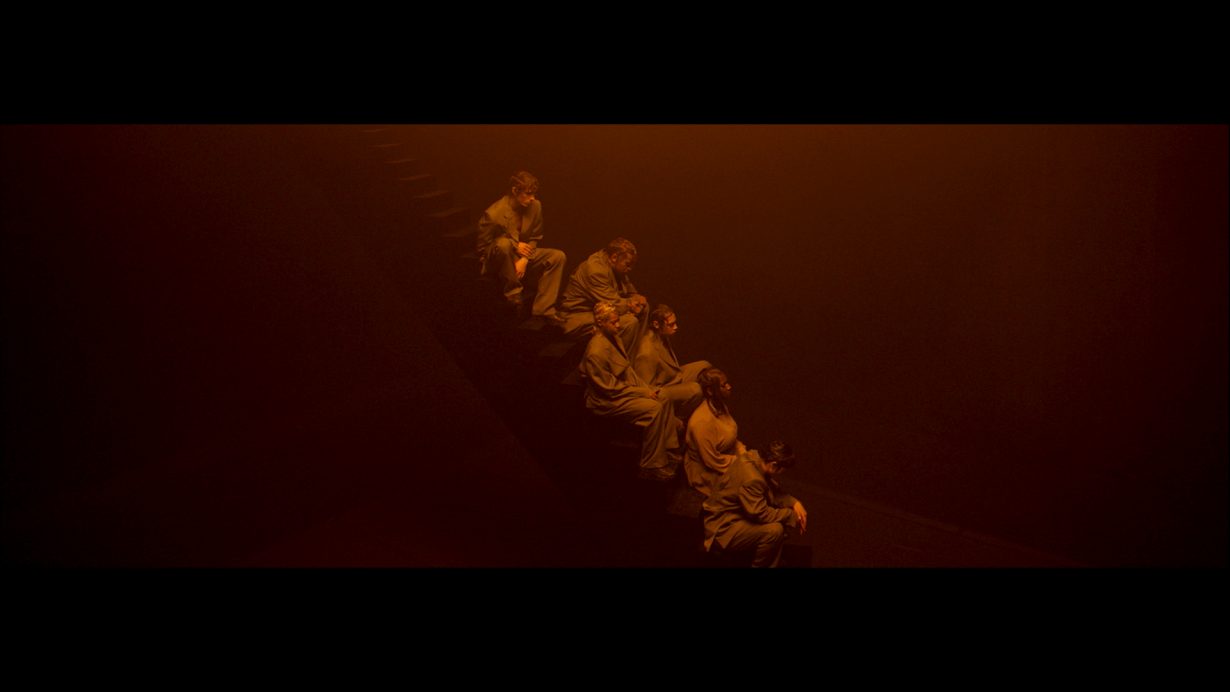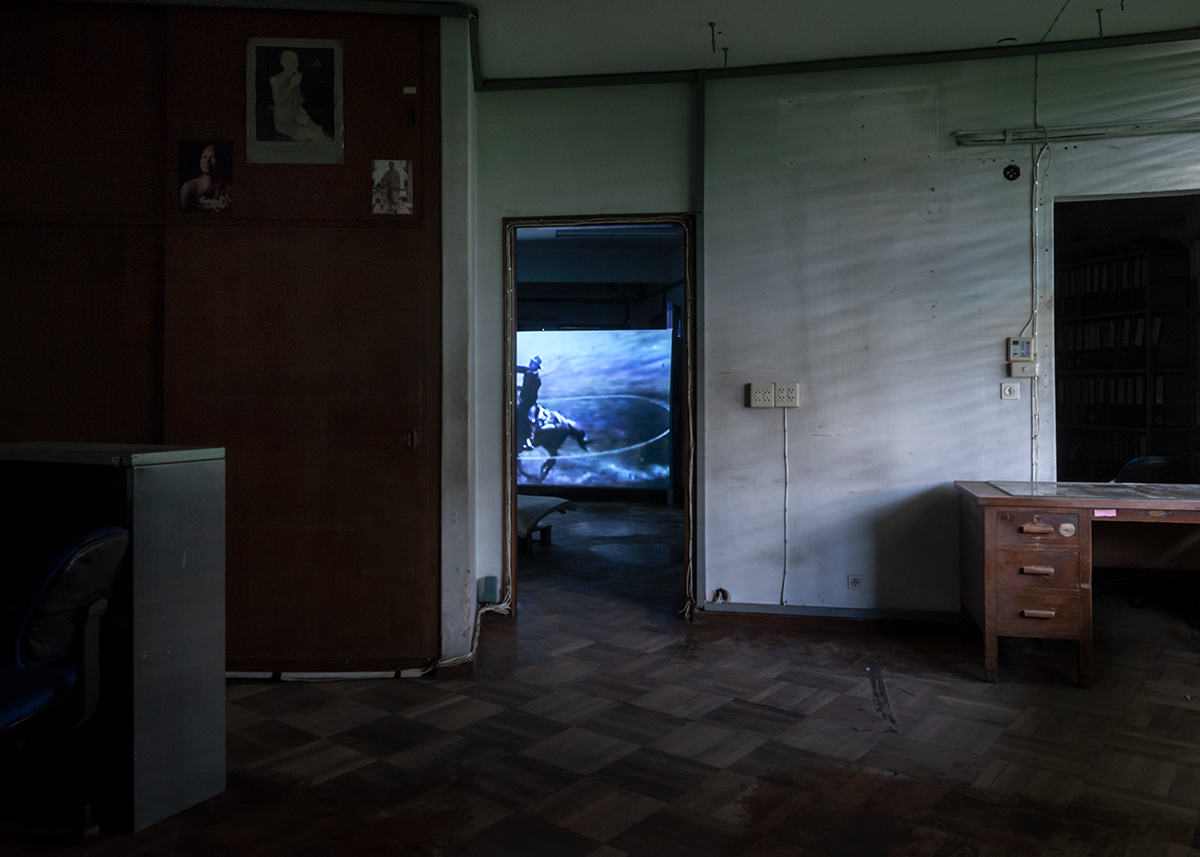 Still intact, however, is the finesse and economy that set the first edition apart from Thailand's recent waves of overblown megaexhibitions. Without exception, Ghost:2565's video installations are total environments that you enter, occupy and feel. As opposed to merely watch. Much as you might a hyperbaric chamber, or a bunker that is at once sealed off and connected. Also present and correct is the same heavy leaning towards digital tropes and practitioners centered in the Euro-American art world. Diane Severin Nguyen, Wu Tsang, Meriem Bennani and Emily Wardill have all contributed dazzling heterotopias that upset troubling elements of the world outside (diasporic alienation, biosurveillance, forced displacement, and so on) by remaking it.
Their selection seems unlikely to assuage the most cutting criticisms of the first Ghost: that its content was, as David Teh wrote in ArtForum, 'lucratively compatible' with the neoliberal capitalism of which it feigned critique, and that the whole endeavour was 'transparently symptomatic' of Thailand's 'catch-up syndrome'. Ditto the location of three works in Baan Trok Tua Ngork, a lavishly restored ancestral home in Chinatown. With its mirrored walls, dramatic recessed lighting and lift sliding up and down between the modishly retrofitted floors, this venue is arguably more shining example of bourgeois gentrification than negation of it.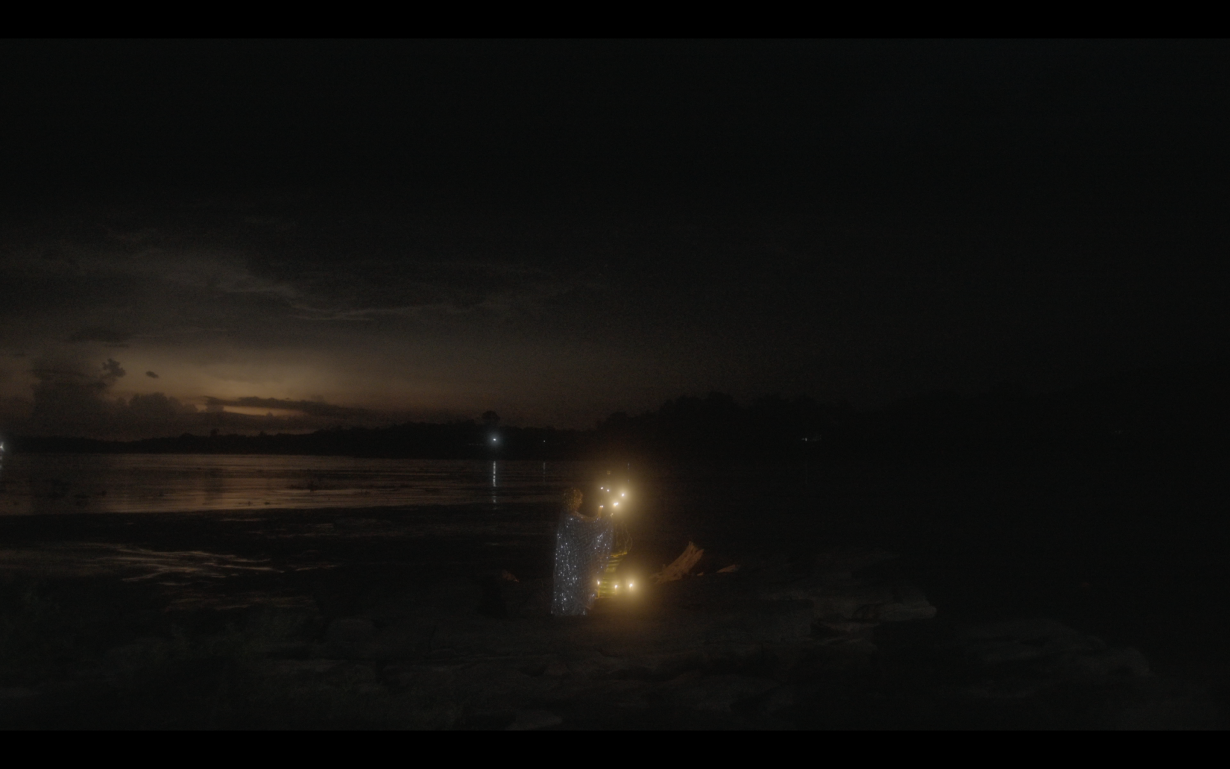 To its credit, however, this edition has upped the experiential ante by marrying impeccable staging with fresh contexts. It's frames of reference – the temporalities, cosmologies and worldviews brought into play – do also include the non-Western. At Nova Contemporary, Chantana Tiprachart's beguiling new video commission SOO-KWAN2022 (2022) circles notions of forced assimilation, internal colonisation and political agency in Thailand's northeast through an adumbral shamanistic vision. To incantatory molam music, an iridescent figure sparkling in the pitch black of rural Isaan, beside lit-up gateways and ceremonial structures apparently signifying the modernising programmes of the nation-state, summons downtrodden spirits of the past. Orawan Arunrak's Rituals on Walking (2022), an audio tour through her formative neighbourhood, and Koki Tanaka's Eating an Apple While Lucid Dreaming (2022), a dusk-till-dawn urban itinerary exploring the intersection between sleeplessness and collective awakening, were two among several carefully plotted pyschogeographic exercises and escapades.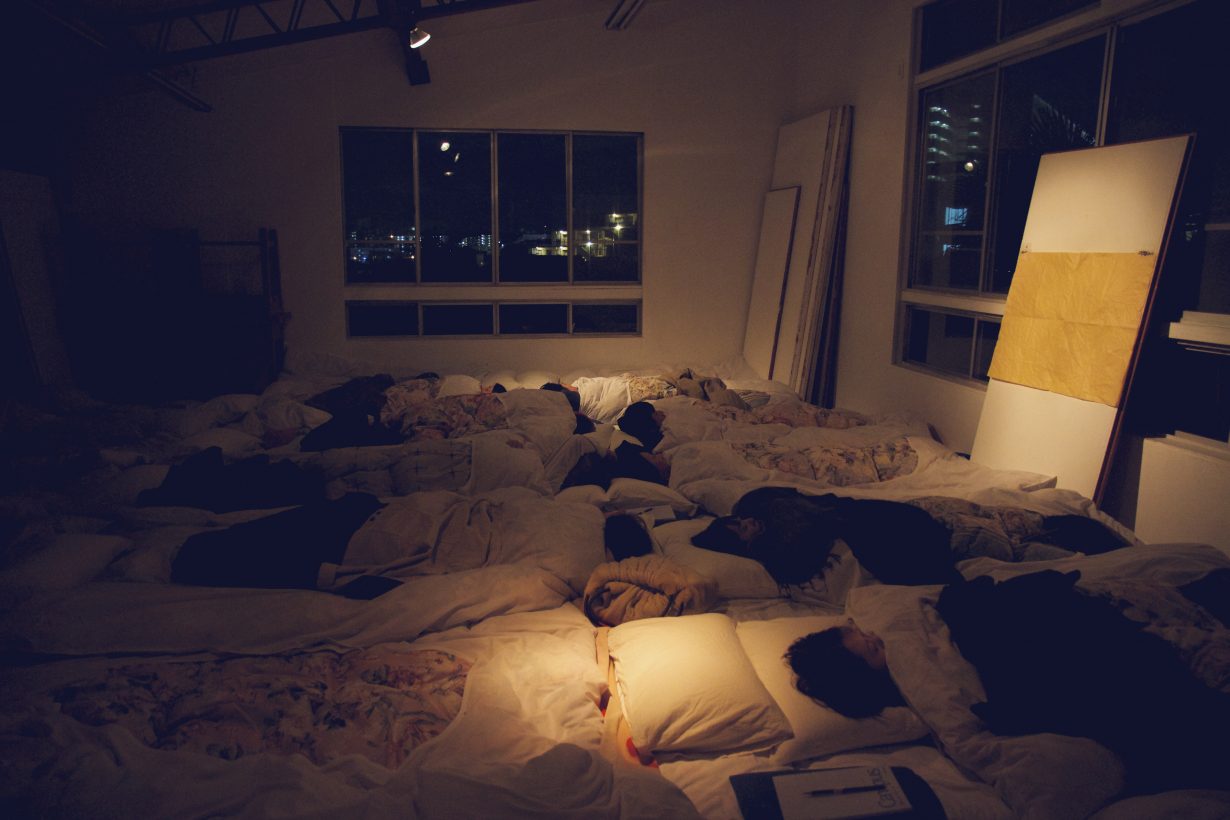 Extracurricular activities and interventions added an element of localised surprise, even when the works themselves were mere transplants. For one night, Revital Cohen and Turr Van Balen realised the immersive potential of Heavens (2021) – a Serpentine Galleries co-commission departing from a scientific theory that the octopus evolved from a squid infected with a comet-born virus – by presenting it in a local university's planetarium. Hundreds played the role of hyper-inquisitive mollusc, staring up from the floor to soak up the washes of underwater images rippling and breaking across the dome's geodesic expanse. At Natasha Tontey's listening session in a small nightclub, an alert crowd enjoyed the musique concrète that is her offkilter soundtrack for Garden Amidst the Flame (2022), her bizarro coming-of-age tale (featured here alongside two other works) rooted in the ancestor knowledge and gendered warrior rituals of Indonesia's Minahasan people. Twice.
More than just a bunch of content, then. Unlike the Bangkok Art Biennale, the concurrent opening of which saw journalists being whisked around 'holistically integrated' corporate venues, Ghost:2565 makes repeated attempts to take us off-piste and complicate our spectatorship. In so doing it showcases places and subjectivities – 'glitches', imaginaries, futures – that diagnose or deny the commodified forces, imperatives and spectacles with which we are all entangled and complicit. The earnestness of this curatorial undertaking raises questions: Is Ghost's co-opting of European critical theory and emancipatory rhetoric a mere hollow performance? Who among its organisers and roll call of ascendant go-getters is onboard with its counterhegemonic social philosophy, truly?
Such reservations, however, are moderated by slick execution. Genuine or not, an urge to make possible and real the subtitle's radical Situationist proposition – live without dead time – through revivification and mobilisation gently permeates Ghost:2565's programming. And seems to come alive back in the derelict office, where Özgür Kar's Snake Charmer (2021) – another coffin-like screen in which a naked cartoon man occasionally plays an unresolved yet oddly life-affirming clarinet melody – rebuts Death's endless, all-encompassing cynicism.
Ghost:2565: Live without Dead Time, various venues, Bangkok, 12 October – 13 November