Ahead of hosting the forthcoming June Art Fair, ArtReview speaks to the gallerist about building a new artworld ecosystem
The second annual edition of June Art Fair will take place online 20-31 August, in a collaboration with ArtReview and Hauser & Wirth. The fair's virtual edition will be hosted on the gallery's website, with supporting material made available on artreview.com. It follows June's cancellation of its 2020 in-real-life edition, alongside Art Basel and Liste.
Participants for the 2020 edition include Oslo's VI, VII, Athens' The Breeder, Christian Andersen in Copenhagen, Croy Nielsen in Vienna, Document in Chicago, San Juan's Embajada, Empty Gallery in Hong Kong, Green Art Gallery in Dubai, The Green Gallery in Milwaukee, Vienna's Galerie Meyer Kainer, Mexico City's Lulu, Tokyo's Misako & Rosen, Frankfurt's Neue Alte Brücke, Amsterdam's Stigter van Doesburg, Tokyo's XYZ collective and others. Each gallerist will be showing work by a single artist.
ArtReview spoke to Neil Wenman, a partner at Hauser & Wirth, about the gallery's involvement.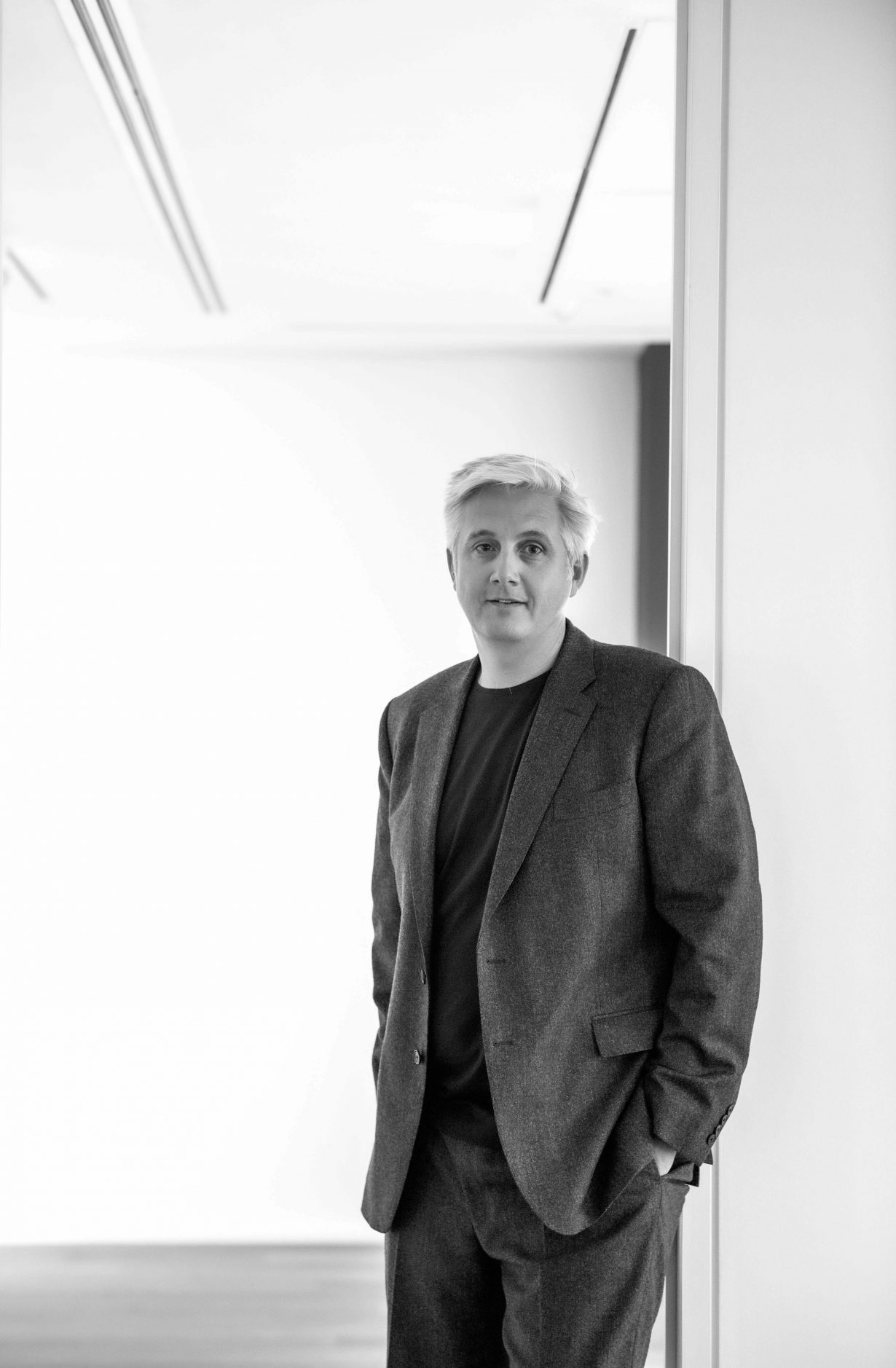 ArtReview: Why has Hauser & Wirth decided to support June and how does this fit with the wider gallery programme?
Neil Wenman: I recognise that the gallery has its own ecosystem, but it's also part of a wider artworld ecosystem. So, when we were approached by ArtReview to support June, it was something that felt right – not least because June began in Switzerland and we're a Swiss gallery. It can be quite a challenge to know exactly how to support other galleries, and the ways in which these connections arise is super important – to find one's own reasons and rationale. June is a gallery-initiated art fair [founded by Christian Anderson in Copenhagen and VI, VII in Oslo] with 16 galleries, and their model allows us to give unbiased support in hosting all 16 with their chosen artists.
AR: Do you think there's a change happening right now where galleries are really feeling more like they're part of a bigger community?
NW: Our support of June fits into a wider philanthropic and community framework that has existed at the gallery for many years. We recently completed an overview of our education and community events globally and it was quite inspiring to see just how much we do, so we decided to give this an identity: #artforbetter. 
We do a lot of education, not specifically, or necessarily, to the arts education sector, but also broader education groups of all ages. For the past four years we initiated a project with CalArts in LA, which is about supporting graduate art students with a film programme. In September this year we open two physical exhibitions titled In Real Life in Somerset and in Los Angeles for recent graduates who were not able to have end of year shows. We also organise a residency exchange between CalArts and students at Bath Spa University. We have approximately 50 – 60 education groups visit Somerset each month.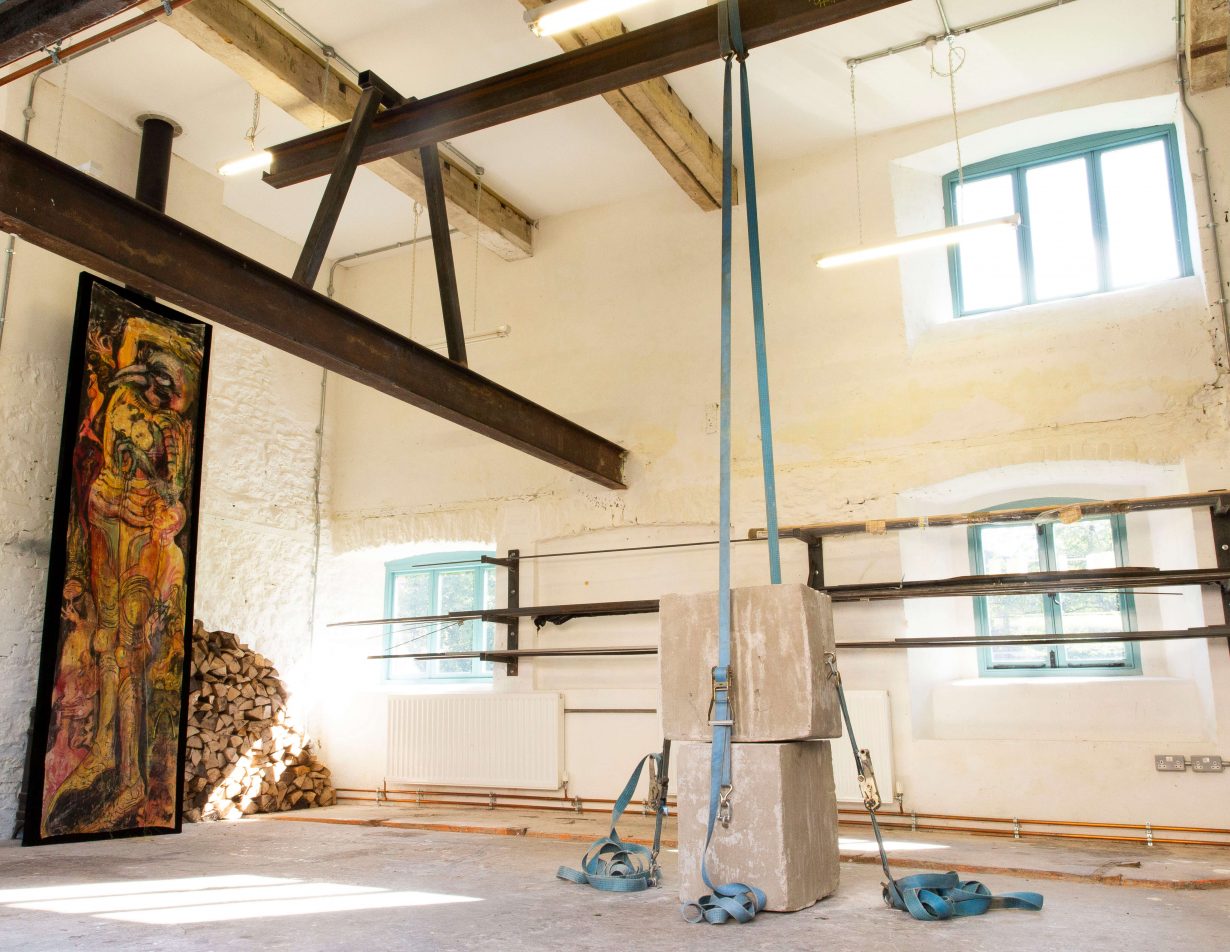 This COVID-19 period has, in lots of ways, accelerated programmes that had already begun and we realised that many of these activities have gone uncelebrated. It's brought them more to the forefront as we have more space within our day-to-day operations to think holistically. Our collaboration with June expands this to support to younger gallerists and emerging artists.
AR: What other activities is the gallery involved with?
NW: Since we began our online exhibitions programme in mid-March we have given 10 percent of the profits of all online sales to the WHO World Health Organization. We have also platformed hundred percent charitable limited-edition works by Simone Leigh, Jenny Holzer and Annie Leibovitz – where all the proceeds went to the artists' chosen charity. 
AR: Galleries and fairs have shifted to digital platforms during the current epidemic out of necessity. But do you think that this foreshadows a wider shift to digital?
NW: Absolutely – creativity and innovation has never been more important than now, when you can't travel and physically see art. Of course, the nuance of physical experience can't really be replaced, but collectors, curators and the wider art community, are embracing the digital. 
Over the past few months we pushed digital to the forefront and have seen our digital footfall double with approximately 80 percent new visitors. We launched 'Dispatches' – a twice-weekly emailer – featuring essays, interviews, pointers to news stories and updates from our artists in their studios during lockdown. We also launched our new online exhibitions series with works on paper by Louise Bourgeois, which she made during her periods of insomnia, in her kitchen at home in Chelsea. 
During this time, it also felt right to make public our thinktank: ARTLab, a technology and innovation research hub based out of LA that we began 18 months ago. We announced this with a VR online exhibition housed in a digital construction of our forthcoming new gallery on Menorca opening in 2021.
AR: Has the digital platform socially or geographically expanded your visitor demographics?
NW: Yes, it has. The demographic has changed quite a lot. It's a lot broader. Previously it was focused more on the art-gallery-goer and the artworld insider. Now it's a much wider audience that is a natural development from the philosophy that drives our spaces in Somerset and Los Angeles, that behave more like culture centres than commercial galleries.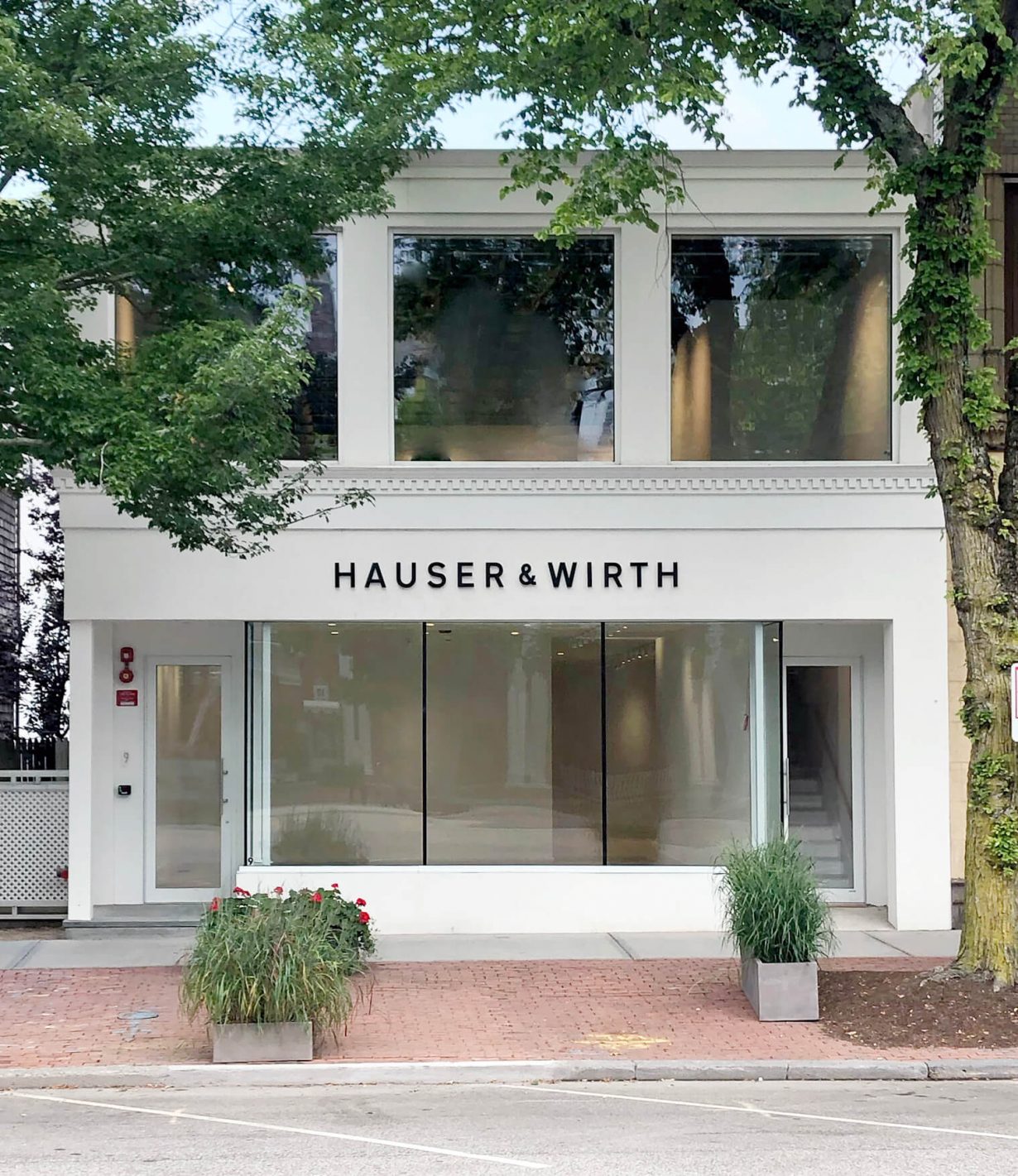 AR: You also opened a physical space in Southampton, New York, in July?
NW: Yes, we did. It's a modest space on the main street, by appointment only. As the collectors have been unable to come to the gallery due to lockdown, it was important for us to take the art to them and offer the real experience of seeing artwork. The success of this simple gesture has been astonishing. To be able to go and actually experience something new remains very appealing at this time. 
AR: How do you see the world of art fairs changing in a post-COVID-19 world (assuming such a world emerges)? What might the interaction of virtual and real life look like?
NW: We began a sustainability audit in 2019 to question our footprint associated with art fairs in terms of travelling, shipping, number of works etc and the number of art fairs we would do in 2020. We had made some major decisions pre-COVID-19 and these have since been placed under the magnifying glass even more as physical fairs dissolve and digital platforms rise. Yet saying that, physical fairs will continue to be a major part of what we do. The question is how can we redefine the future? How can we all reduce our footprint and yet still bring art to the community? I don't have the answers to these questions yet, because human interaction and being in front of the artwork itself is still so vital, but it's something to which we can now give a little more thought.
The June Art Fair takes place online from 20–31 August
The Cal State LA MFA Graduate Exhibition will take place at Hauser & Wirth Los Angeles Book & Printed Matter Lab in Autumn 2020.