A new group show at Jim Thompson Art Center, Bangkok attempts to decentre 'geo-cultural perspectives' on nature, spirituality and humanity
In Jonathas de Andrade's O Peixe (The fish, 2016), fresh catch dies in the arms of bare-chested fishermen. For 37 mesmeric minutes, the camera pans along northeast Brazil's São Francisco River, drinks in the open skies and sun-dappled mangroves, before settling on these displays of interspecies intimacy. During each encounter, the fishermen's wrestling with the flapping fish gives way to hugs, strokes, even gentle kisses. Initially, this cradling of kill – communicated through leering closeups of tanned skin and glistening scales – seems to denote a genuine connection to the natural world that we lack. But as the act is repeated, again and again, de Andrade's dialogue-free film comes to seem too sultry, too seductive, too fetishistic. Gradually the work reveals itself to be an exquisite hoax about an elusive harmony (the ritual is a fiction conceived by de Andrade), and a sendup of Western documentary makers' propensity to exoticise their ethnographic subjects.
How de Andrade's unnervingly tender work bolsters How Many Worlds Are We? – a group show comprising ten works from Brazil, Myanmar, Angola, Portugal, Cambodia and Thailand – is less clear: this roving survey, focused predominantly on Latin America and Southeast Asia, is, according to its Lisbon-based curator, Alexandre Melo, not ecological or anthropological in a strict sense. Instead, his wall text floats 'nature', 'forest' and 'spirit' as 'main topics' steering an exhibition that aims to 'gather a diversity of contemporary artists active in these regions' and 'search for the possibility of confrontation between different ways of relating to notions like nature, spirituality or humanity'.
The obvious shortcomings of these wide, woolly goals are ameliorated by a couple of stimulating dialogues. Nearby, de Andrade's flailing fish find unlikely bedfellows in the African grey parrot and white elephant of Wantanee Siripattananuntakul's Making the Unknown Known (2020–22), a three-channel installation in which footage of these two animals pacing and stirring bookends the gently flowing Mekong River. On one level, Siripattananuntakul's new work elicits a sense of pathos at ecological imbalances caused by dams and the exotic animal trade; but more stealthily it also gestures towards the issue of territorial and political sovereignty, of both the land and the individual, within Thailand. Near the end, a disembodied male voice speaks of the white elephant – an onerous gift in the Western imagination, an auspicious aberration in the Thai consciousness – being "a holy creature", "a political weapon", while a female voice remarks that "The sky was the only boundary that mattered". These are oblique references to the Kingdom's monarchy, as white elephants were traditionally royal property, and the Thai word for 'sky' can refer to kings and their offspring.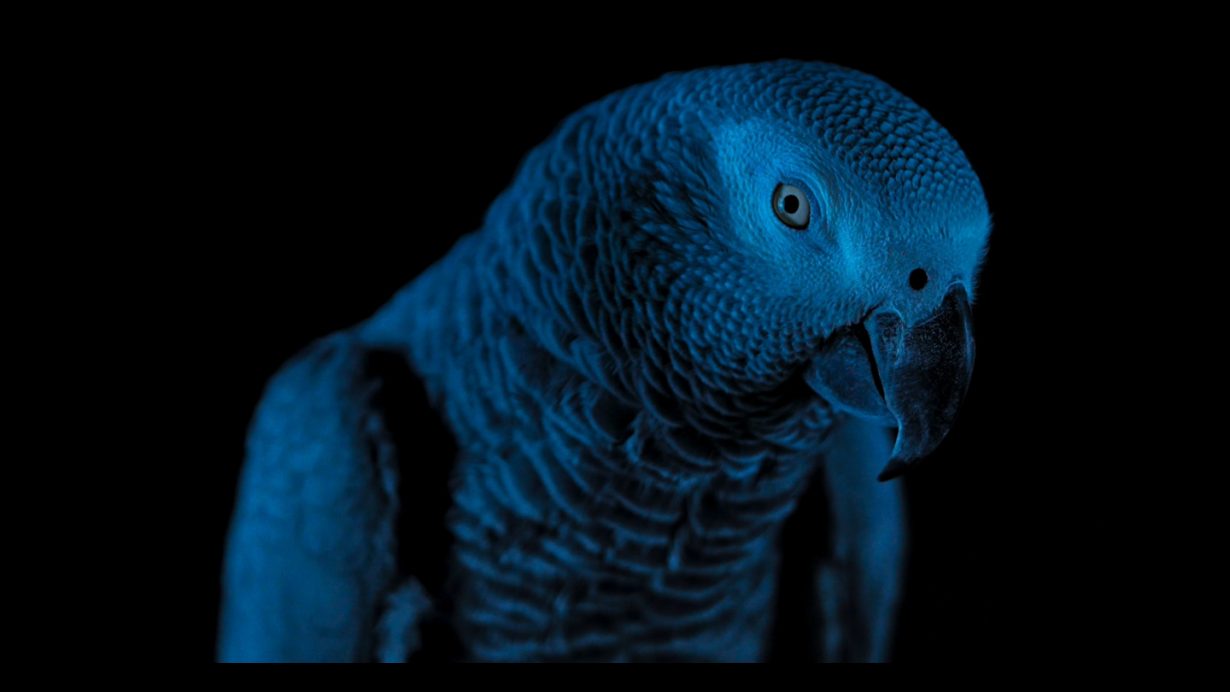 While these and other works use animal motifs to give body and heft to abstract cultural notions and traditions, the larger gallery next door offers a more open-ended and heuristic experience. Drawing attention to the politics of public space is Vuth Lyno's pulsating wall of paper tiles (Vibrating Park-Forest, 2023), each printed to resemble forest foliage and flapping in the breeze of a rotating floor fan. Peeling back these 'leaves' reveals either a rectangle of blank wall or a pencil drawing. The act of stumbling across these scenes – monks protesting, kids flying kites near Phnom Penh's Royal Palace – or instead finding an empty space actively involves us in the sphere of urban parks, which are sites of contestation and refuge in Lyno's native Cambodia (where land grabs are commonplace).
It finds a quiet resonance in Vasco Araújo's video O Percurso (The path, 2006), in which a nomadic man and boy traipse across the undulating plains of Andalucía, search for new lands, to passionately enunciated flamenco poetry ("We do not stop in this land that is not ours"). But the rest of the room is discombobulating, with works veering wildly from Araújo's Exoticism (2014) sound sculpture (from headphones tethered to a potted bamboo palm, exaggerated voices scream "Oh it's so exotic!… So exotic!") to a hanging satellite made from Chinese porcelain and antique lampshades (Torlarp Larpjaroensook's Space Station, 2023), and a video of Afro-Brazilians from Brazil's Bahia performing an African dance ritual (Ayrson Heráclito's Ijó Mimó, 2019).
These works each have a story to share, but aside from de Andrade's and Siripattananuntakul's sympatico films, I don't sense many sparks flying or shared solidarities among them. As a result, the exhibition's 'decentering of geo-cultural perspectives' (and platforming of the Global South) is unpersuasive. Attempting to bridge far and near regions that share cultural affinities and dynamics, to distance us from traditional binary oppositions (namely East and West) and to explode notions of the "so exotic", this gathering of earthy viewpoints is a plucky experiment in decolonisation and remapping (for another, seek out the National Gallery Singapore's Tropical: Stories from Southeast Asia and Latin America, which lands in November). Hard to shake, though, is the conviction that many of these practices, and localities, still feel foreign to one another, if not worlds apart.
How Many Worlds Are We? at Jim Thompson Art Center, Bangkok, through 29 October