There's no shortage of new Thai soap operas making the leap to blockbuster streaming platforms, but how many can break through the conservatively tapered social lens of the TV industry?
For a few days in late September, just after the release of South Korea's Squid Game (2021) but before it began gulping up all the entertainment-media oxygen, Thailand had a contender for Asia's next Netflix hit. On paper, Bangkok Breaking (2021) had the makings of, if not an international smash, a local hit that Thais could get behind, hold up and enjoy after the travails of recent months. Billboards for this 'fast-paced action-thriller drama centered around the wild world of Bangkok's road rescue services' laced the capital's arteries. Showbiz outlets ran clickbaity 'All you should know about Bangkok Breaking' articles. All pumped high expectations for the streaming giant's second original Thai series (the first being 2019's The Stranded) and the very first Thai series to be shot in HDR 'for full visual immersion'. I, like many in Thailand, was anticipating what the synergy of its homegrown talents – the hard-edged action credentials of director Kongkiat Komesiri, the imprimatur of executive producer and acclaimed novelist Prabda Yoon, and the acting chops of two lakhon (Thai TV soap opera) stars – would produce.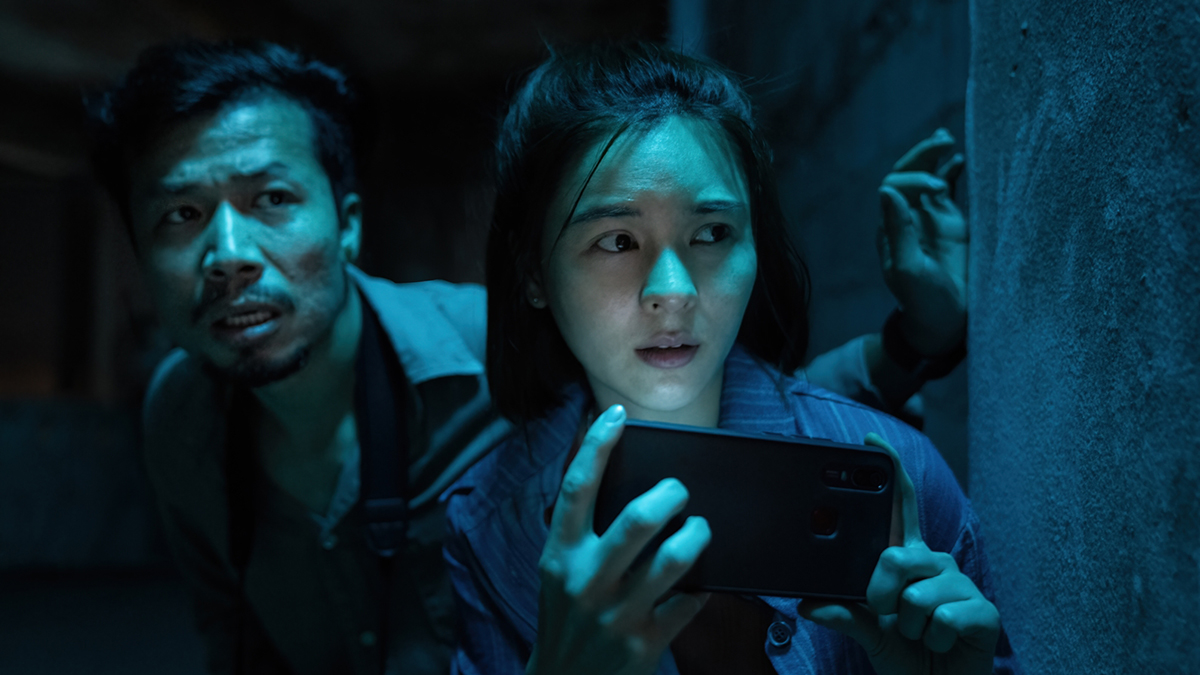 That you are probably reading about the show and its marketing hoopla for the first time says a lot about how things panned out. But Bangkok Breaking isn't, in fairness, a terrible show (or wasn't: as I write this, its descent into algorithmic oblivion, alongside hundreds of other mediocre Netflix shows, seems assured, if not quite complete). It's merely a pedestrian six-episode crime drama that, for all its efforts to appear international, or inter, as they say in Thai, surprised me in only one respect: its refusal to upset the worn-out conventions of lakhon.
'Thai soaps seem a generic international product, yet their fixed characters conform to traditional moral roles,' explains Philip Cornwel-Smith in his wide-ranging celebration of everyday Thai popular culture, Very Thai (2005). Intriguingly for an original Netflix show (ie a show free to stray from local conventions or test sensibilities without fear of alienating its entire audience, as Squid Game did by, say, adding a migrant factory worker to its otherwise monocultural characters), Bangkok Breaking mostly toes the line in that ideological regard. I say mostly because despite some awkward attempts to feign a multicultural ease and grit – a swear word here, an English loanword there – it clings tightly to local archetypes.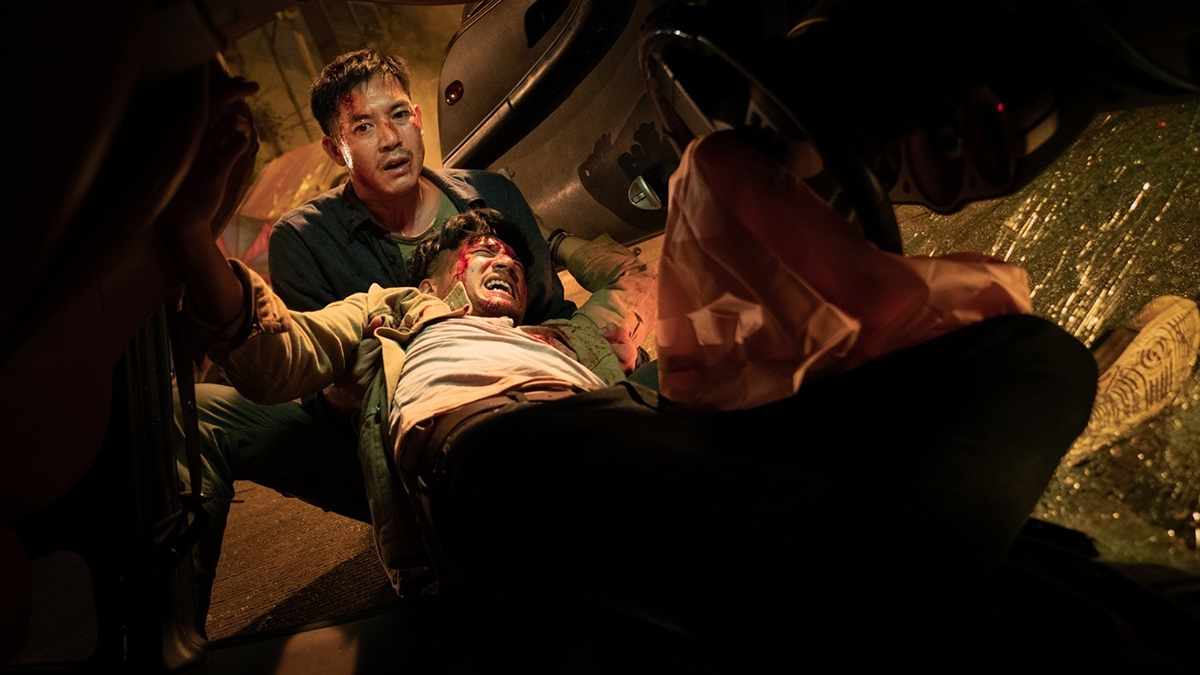 There is the pliable-yet-loveable phra ek (leading man), played by boyishly handsome heartthrob Sukollawat Kanarot. Within minutes of arriving wide-eyed from the countryside (as countless protagonists have in Thai films and TV shows of the past), he has witnessed a fatal car accident and been pulled into the orbit of two competing rescue crews. Then there's the humble nang ek (leading lady), played by another famous dara (Thai star), Sushar Manaying. A frustrated lifestyle reporter, she is a mixed-up but virtuous soul devoted to the truth. Around them pivot a cadre of stock caricatures, from sidekicks to a mistress to a villain – all mere bit players on a stage that recasts the traditional binary ethics of the national literary epic, the Ramakien, as an urban tale of good triumphing over evil.
With our view alternating between soaring drone footage of the river skyline and locations that look decidedly televisual – overlit and freshly swept – Bangkok fares little better: it feels listless and flat. But my main issue has to do with the narrow, and arguably tone-deaf, sociopolitics of a show about a 'citywide conspiracy'. From start to finish, the world of corruption Bangkok Breaking explores is carefully ringfenced, beginning and ending with the shady dealings of a business tycoon and his thuggish underlings. Anyone who follows Thai goings-on knows that the reality is much, much worse – more systematic, more brutal – than that. I hesitate to assert that the self-censorship that blights lakhon on Thai TV channels (most of which are owned by the state or the army), that keeps them in service to official ideology and established social norms, has won out in a Netflix series. But it certainly appears that way.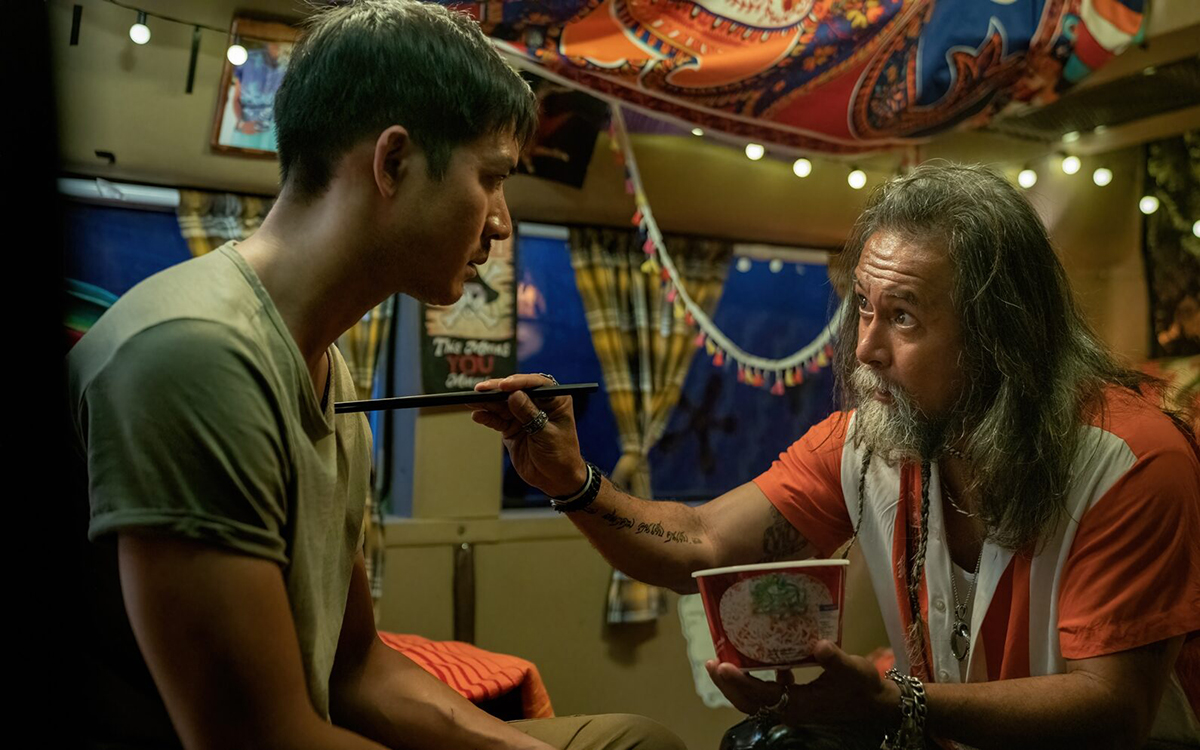 This isn't just a grim postmortem report, however: local actors, film crews, editors and postproducers got to sharpen their teeth on a big-budget production, and no doubt learned a lesson or two that will serve them well. And while every TV industry produces duds, not every TV industry produces bona fide hits for international platforms, as Thailand's is now doing with increasing vigour and frequency. As I write this, Bad Genius: The Series (2020), a TV adaptation of the blockbuster exam-cheating thriller, has just won the Creative Beyond Border prize at Busan's Asia Contents Awards, alongside Japanese sci-fi suspense thriller Alice in Borderland (2020). And the second series of Dek Mai, or Girl from Nowhere (2018–) – which topped Netflix charts across Asia back in May – beat back the otherwise dominant Korean shows to win best Asian series.
Harnessing both Thailand's talent and its state-of-being, Girl from Nowhere is the show the country did need and deserve in 2021 – a homegrown-property-turned-Netflix-sensation, yes, but also a break with the past that is fresh and timely as well as gratifyingly sanuk (fun). While past teen dramas have subverted and challenged Thai TV conventions, such as the issues-based Hormones (2013–15), the show's cloaking of zeitgeist-capturing social critiques in a violent horror-manga aesthetic has given it young adult appeal on a global scale. Before Squid Game tapped into South Korea's anxieties about costly housing and scarce jobs, Girl from Nowhere was mordantly channelling longstanding schoolyard disillusionment with Thailand's education system and everything it stands for: namely a dogmatic paternalism that believes it can do no wrong. In each self-contained episode (itself a bold stylistic break with the slowly bubbling plots of your average lakhon), a schoolgirl with an impish Joker-grin and ruler-straight bangs waltzes into a new classroom. After setting her books down and introducing herself with a coquettish smirk, Nanno (played with relish by Chicha 'Kitty' Amatayakul) gets to work exposing the corruption, lies and transgressions of her teachers and fellow students.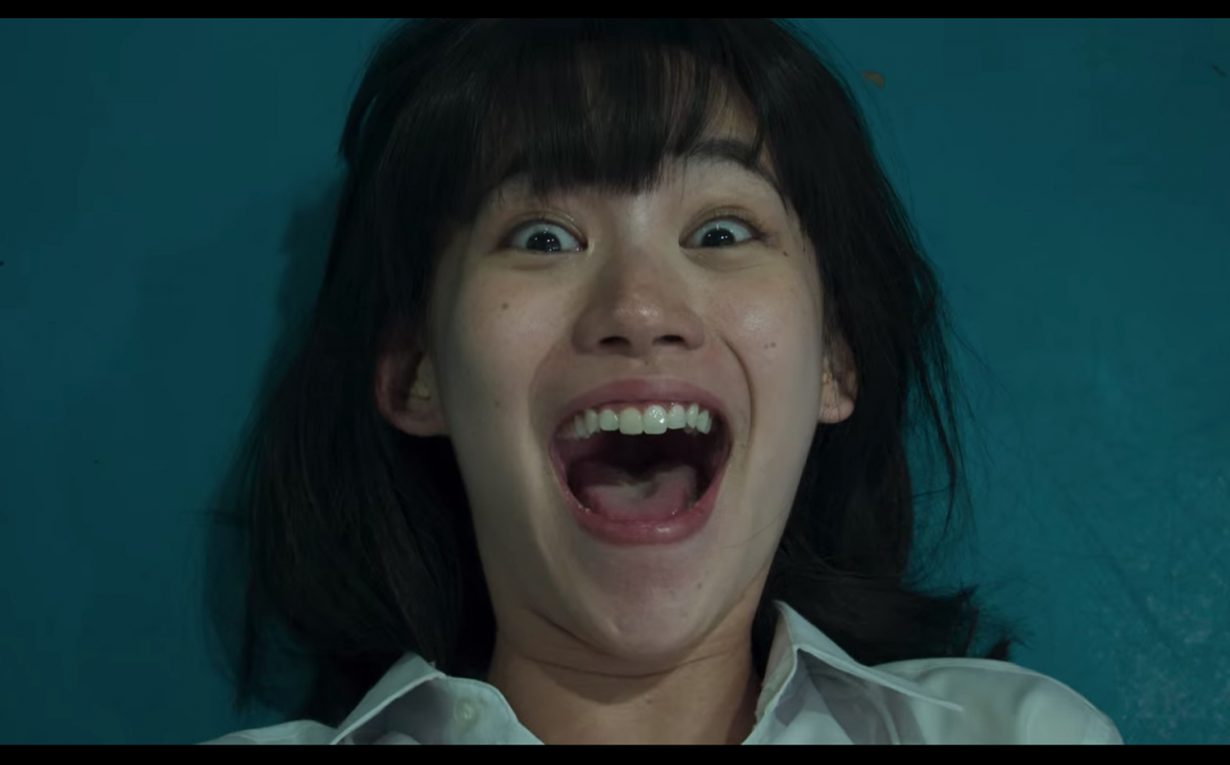 In stark contrast to the conservatively tapered social lens of Bangkok Breaking, Girl from Nowhere feels, despite the educational setting, wide-angled and kaleidoscopic in terms of the topical issues and headline news it confronts. In the first episode of season two, the succubus-like Nanno gives a horny boy getting girls pregnant left, right and centre a taste of his own medicine. In another, she incites a wholesale rebellion against the rulebook. Episodes riff on real-life stories involving youth, including horrific car accidents, school hazing rituals and rape.
Part hellraiser, part rabblerouser, part showboat, Nanno has come to teach the oppressors a lesson – a bit like the real-life schoolkids behind the 'Bad Students' movement in 2020, when they marched on the country's Ministry of Education and engaged in droll acts of defiance. But is the show's seemingly immortal antiheroine one of them: a principled change-maker out to punish wrongdoers? An avatar of karmic justice, trapped in the purgatory of modern Thai life? Or is she just a nihilistic shit-stirrer, a snake from the Garden of Eden let loose on a postlapsarian society? It's hard to say, frankly, as sometimes her blood-flecked acts of rebellion and revenge seem charged by a righteous rage, at other points gleefully sadistic. Her deranged and caustic laugh – the subject of earnest Reddit threads and YouTube compilations – hardly settles things, sounding more hysterical devil-child than benign harbinger of change.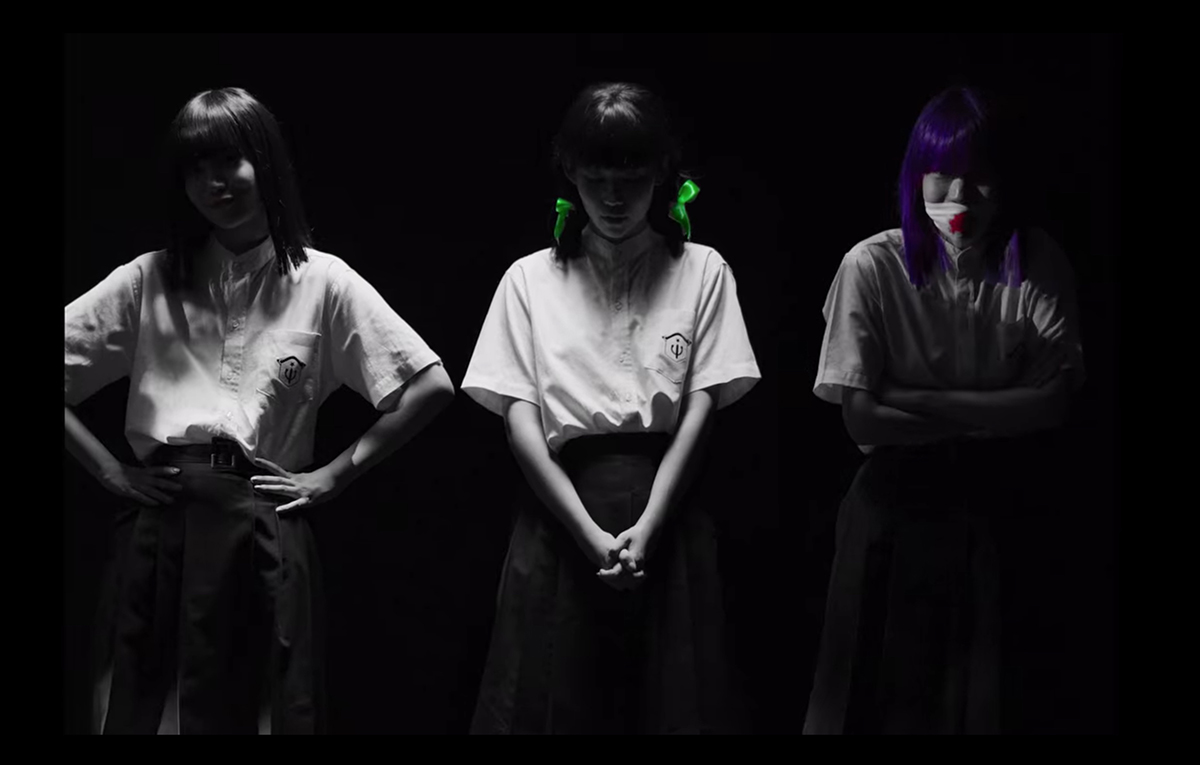 Resisting lakhon's comforting character stereotypes and cathartic story arcs, Nanno's slipperiness is part of the reason she's my Thai cultural icon of the moment. But while her passionate fans, a large proportion living in similarly authoritarian societies, such as the Philippines and Brazil, may agree, she's clearly not the Thai government's first choice for cultural ambassador. Recently, reports of its plan to bolster support for the cultural economy have been doing the rounds – a plan prompted, it would appear, by the enviable successes of South Korea and the biggest Thai-born star on the world stage. An October 11 Bangkok Post article, 'Hard truths about soft power', stated that the 'singer Lalisa "Lisa" Manoban, a member of South Korea's superstar K-pop group Blackpink, has rekindled Thailand's soft power ambitions via the creative economy', then asserted that 'Thailand faces a raft of challenges to meet General Prayut's ambitious goal'.
To date, there has been no such state leveraging of Girl from Nowhere or its win in Busan, and there probably won't be. And it's not all that hard to see why. Lisa's appropriation of the traditional Thai golden chada (headdress) in the video for her debut solo release has been latched onto by a grasping establishment precisely because that appropriation is nothing more than an empty signifier, a lazy placeholder for some vapid notion of ennobling 'Thainess'. By contrast, Nanno's sly, antiestablishment antics and violent cackle – at once a hammy sendup of the histrionics of the most melodramatic lakhons and a manic howl of exasperation at what goes down in Thailand (among other nanny states) – cannot be so easily or gainfully co-opted. Her revolution will not be instrumentalised.
From the Winter 2021 issue of ArtReview Asia