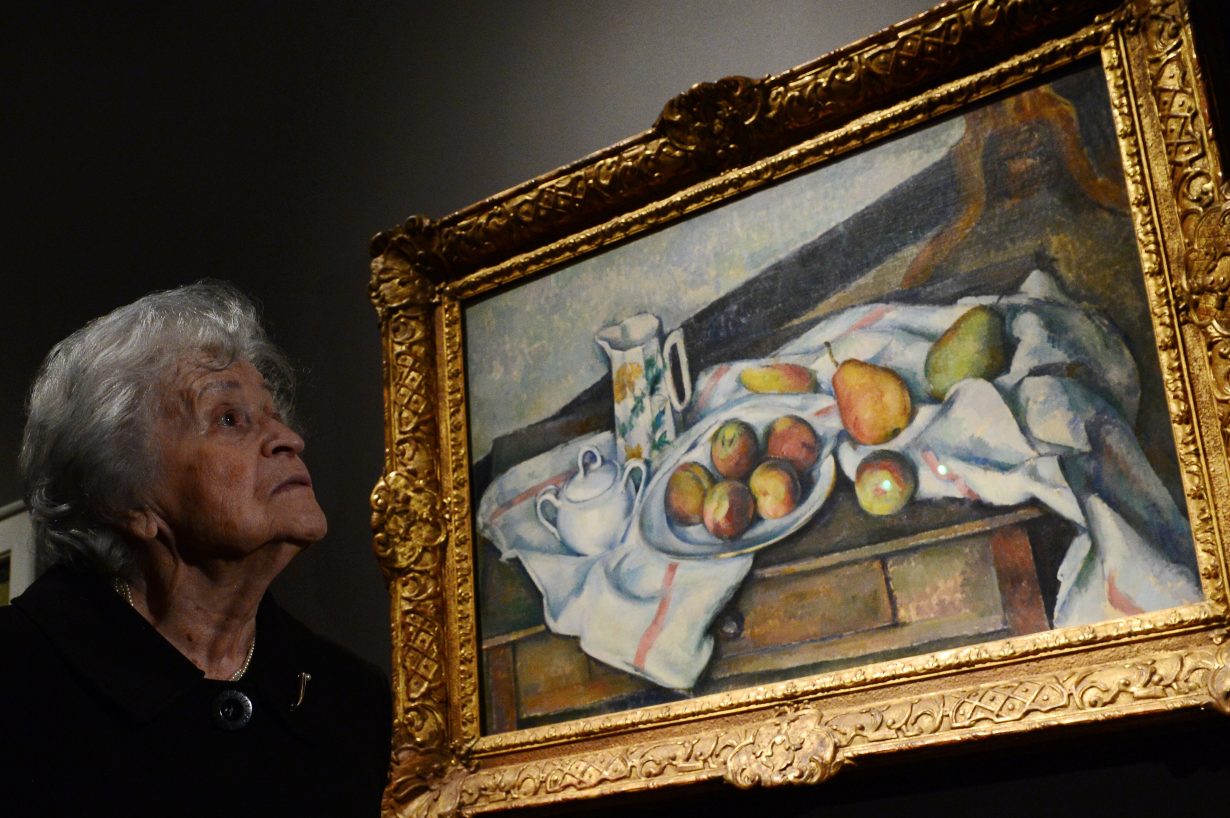 Irina Antonova, who headed the Pushkin State Museum of Fine Arts in Moscow for 52 years, has died at the age of 98 from complications caused by COVID-19. Her death was confirmed by the press service of the museum, where she served as director from 1961 to 2013. Dubbed the grande dame of Russian art, Antonova's leadership of the museum was considered by many as the 'golden age' of the institution, during which she most notably brought the Mona Lisa to Moscow and showed modern masterpieces from the collection that had been long hidden from the Soviet public.
Antonova was born in Moscow in 1922 and spent part of her childhood in Berlin until the Nazis came to power. During the war she worked as a nurse at a hospital in Moscow, while studying art history at the Moscow State University. In 1945, she graduated with honours and joined the staff at the Pushkin Museum. She witnessed the arrival of the entire collection of the Dresden Gallery at the end of the war, and was the one to organise its presentation to the public in 1955, when it was announced that the collection was returning to Germany. Some pieces from the collection stayed in the museum however, and Antonova, who was outraged by this restitution, said these pieces 'remain here as a deposit, the price paid for remembering'.
In 1961 Nikita Khrushchev put her in charge of the museum, and from then on, she organised major exhibitions of international art including Treasures of Tutankhamun's Tomb (1973), Moscow – Paris. 1900–1930 (1982) and Moscow – Berlin. 1900–1950 (1996), as well as retrospectives for Marc Chagall, Modigliani, Turner, Picasso, Andy Warhol and many others. Antonova also pulled incredible resources to arrange the display of art historical masterpieces, including Leonardo Da Vinci's Mona Lisa, which caused a frenzy of attention in Moscow back in 1974. Antonova also lectured and taught at the Art History Department of Moscow State University and at the Institute of Cinematography, as well as at the Institute of Oriental languages in Paris.
Her later years were marked by controversy, after she confronted President Vladimir Putin in 2012 to appeal for the revival of the 1948 Museum of International Art, which once housed the impressionist collections of nineteenth-century merchants Sergei Shchukin and Ivan Morozov. The museum was disbanded by Stalin in 1948 and its collection, which included works by Monet, Renoir, Cézanne and Picasso, were divided between the Pushkin and the Hermitage. In 2013, Antonova was fired from her role as director, but was given a ceremonial position as president of the museum, which she kept until her death.