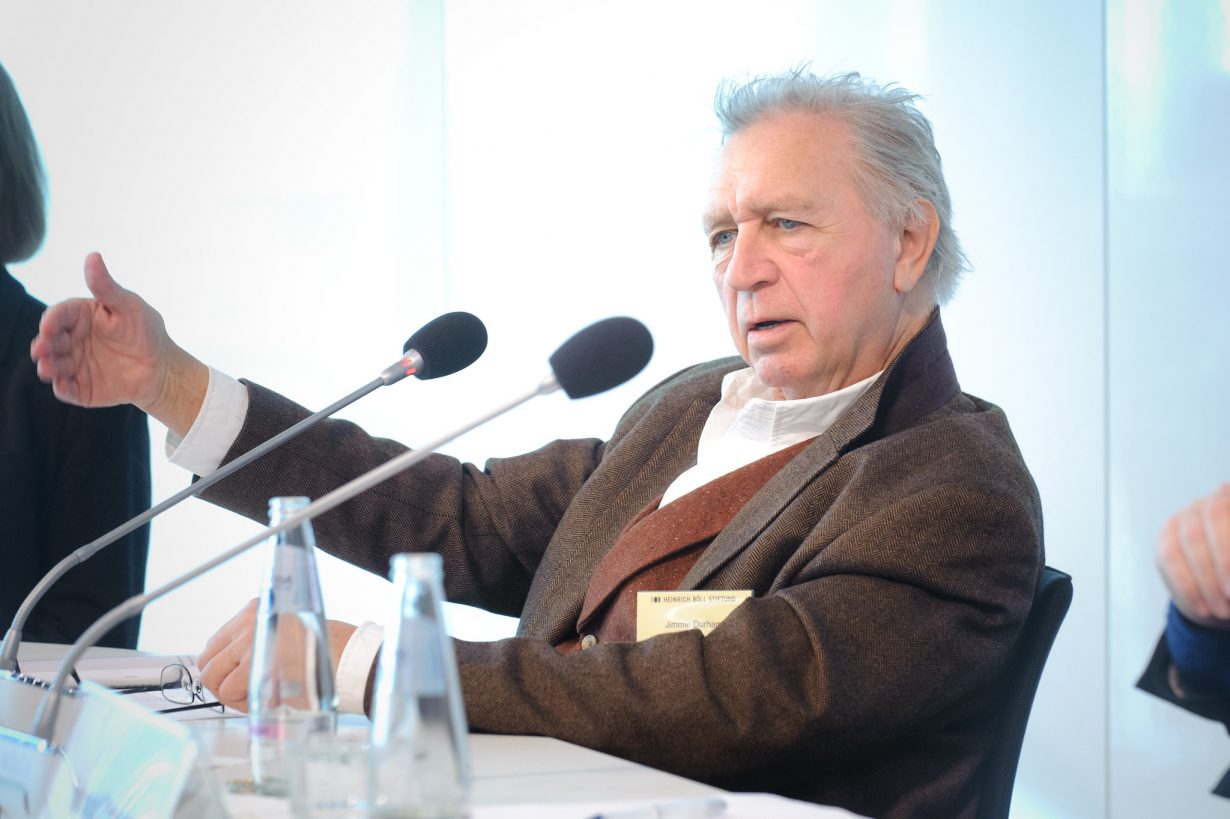 The artist Jimmie Durham has died. Durham found fame in the 1980s with his sculpture that mixed motifs of Cherokee identity, such as animal hides and skulls, feathers and beads, in contemporary and often politicised assemblages.
Bedia's Muffler from 1985 features a car exhaust pipe, strung up from a hook by raffia string like a bow, decorated with traditional iconography and patterning. Other works such as Self-portrait (1986) consisted of human effigies made from masks and a variety of materials. The latter features canvas, cedar, metal, synthetic hair, scrap fur, dyed chicken feathers, human rib bones, sheep bones, seashells and thread.
Still life with Spirit and Xitle (2007) was one of his largest projects in which a 1992 Chrysler Spirit was crushed under a vast basalt boulder that seems to have crashed into the open-top car. On the rock a crude smiling face has been painted.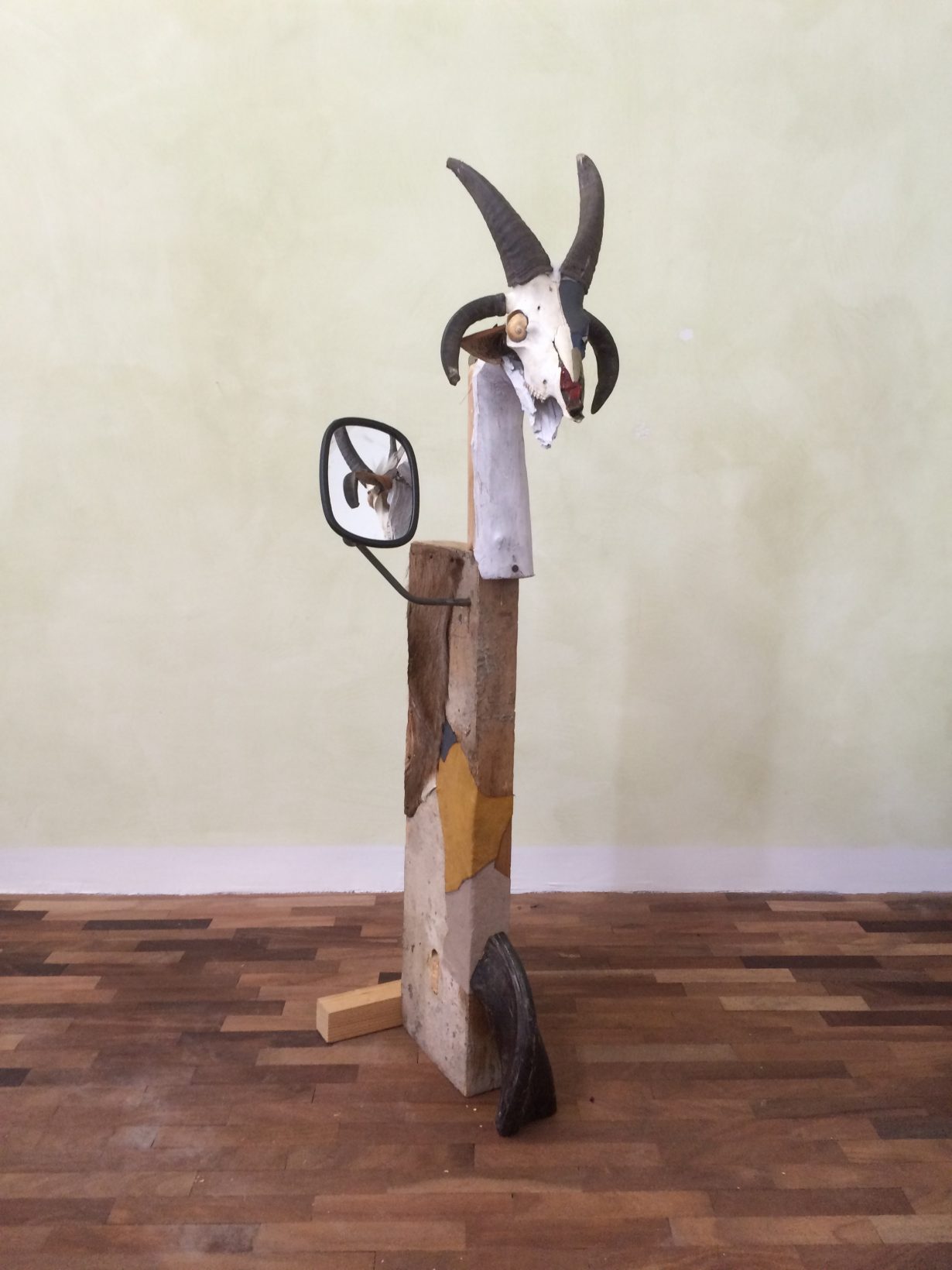 A political organizer for the American Indian Movement during the 1970s, he was an active participant in the downtown New York City artistic community in the 1980s. In 1987 he moved to Cuernavaca, Mexico, then to Europe in 1994, where he has lived ever since.
In 2017, following a travelling retrospective Jimmie Durham: At the Center of the World which opened at the Hammer Museum, Los Angeles, the artist's Cherokee identity was questioned in an op-ed by ten Cherokee artists, published in Indian Country Today: 'Durham is neither enrolled nor eligible for citizenship in any of the three federally-recognized and historical Cherokee Tribes… Durham simply has no record of Cherokee ancestry and no ties to any Cherokee community'. The artist did not address the allegations directly, but had himself earlier described enrollment as a 'tool of apartheid'.
On receiving the Golden Lion at the Venice Biennale in 2019, the exhibition's curator paid tribute: 'For more than 50 years, Durham has continued to find new, ingenious and cogent ways to address the political and social forces that have shaped the world we live in. In everything he makes, we are reminded that "sympathy is part of imagination and imagination is the engine of intelligence", to borrow one of his own lines. That deeply sympathetic intelligence radiates from his work like invisible rays of light, illuminating a way of seeing that touches and changes everyone lucky enough to cross its path.'
His CV includes five editions of Venice Biennale, four of the Whitney Biennial and two of Documenta. His work will also feature in ruangrupa's Documenta next year. His recent solo exhibitions were held at Hammer Museum, Los Angeles (2017–18), MAXXI, Rome (2016) and the Serpentine Gallery, London (2015). In the last few years he has also received the Robert Rauschenberg Award (2017) and the Goslarer Kaiserring (2016).