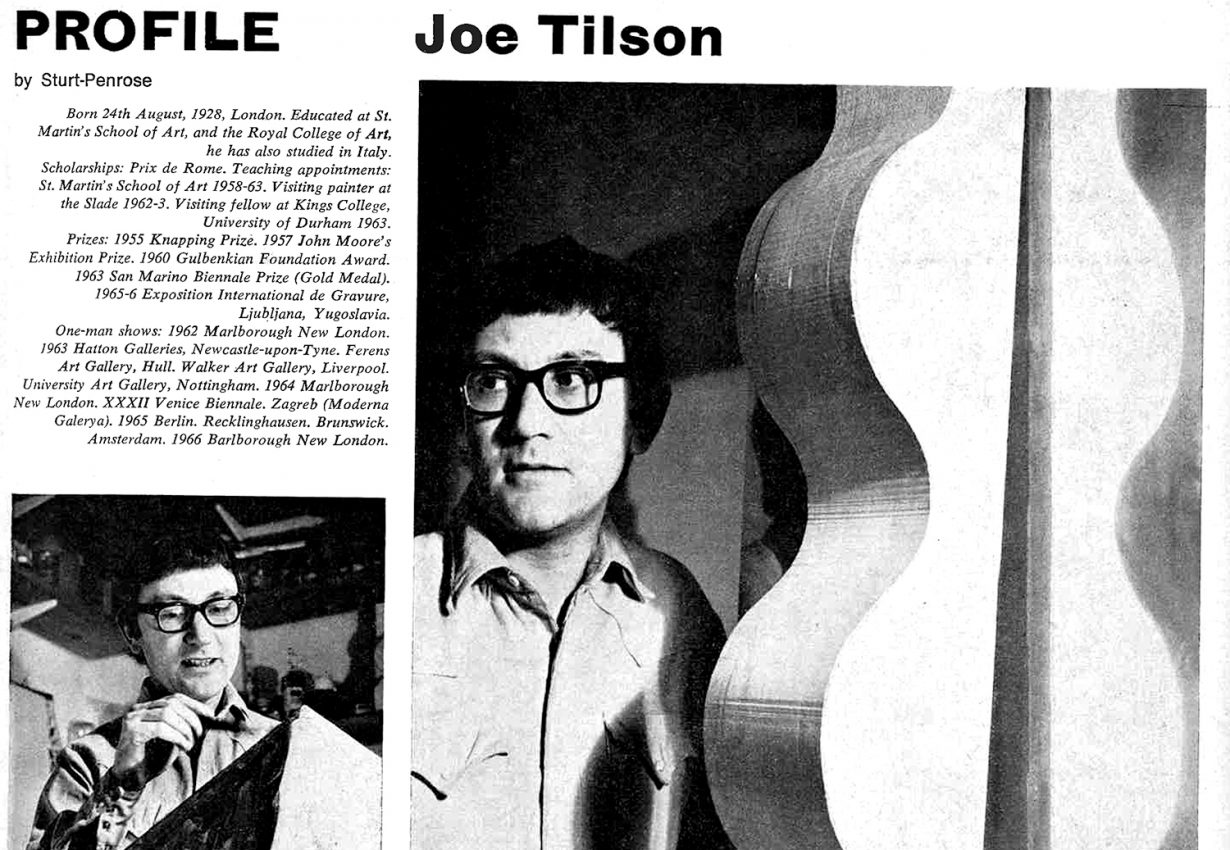 'I am interested in the transient, expendable, mass-produced dreamworld of the big stores; in television advertising, the movies, the mass media, and life in the city. I am concerned with reality and dreams – the reality that I can discover via my senses, shaped by intellect, becomes this thing I do' said Joe Tilson in an interview with ArtReview (when this magazine was still Arts Review) in 1966. In the 1960s, the artist, who was born and raised in Lewisham in Southeast London, was one of the founding figures of Pop art in Britain. In the 70s, however, he became disillusioned with the way Pop celebrated consumerism and stepped away from its themes, focusing instead on philosophy and looking to classical antiquity for inspiration.
Trained as a carpenter before he went to art school at St Martin's School of Art and the Royal College of Art in London, and his sculpture work in wood reflect this training. It's also evident in his 1963 work A-Z Box of Friends and Family, which looked like a printer's tray but included miniature originals by his friends and colleagues: David Hockney was D, Eduardo Paolozzi E, F Frank Auerbach. This interest in the work of artists around him was also evident in his teaching (at St. Martin's School of Art, the Slade, and the School of Visual Arts in New York as well), and in the 1966 interview he said, reflecting on this sense of community, 'In London, as opposed to New York, everybody teaches. There are obvious disadvantages to this, but one great advantage is that you are forced to meet other painters and sculptors every week in a situation where serious discussion can take place.' A retrospective of his works, Joe Tilson: Pop to Present, was presented at the Royal Academy in 2002. This year, Cristea Roberts Gallery and Marlborough Gallery organised a retrospective of his works to celebrate his 95th birthday.
The 1966 interview is available to read here.