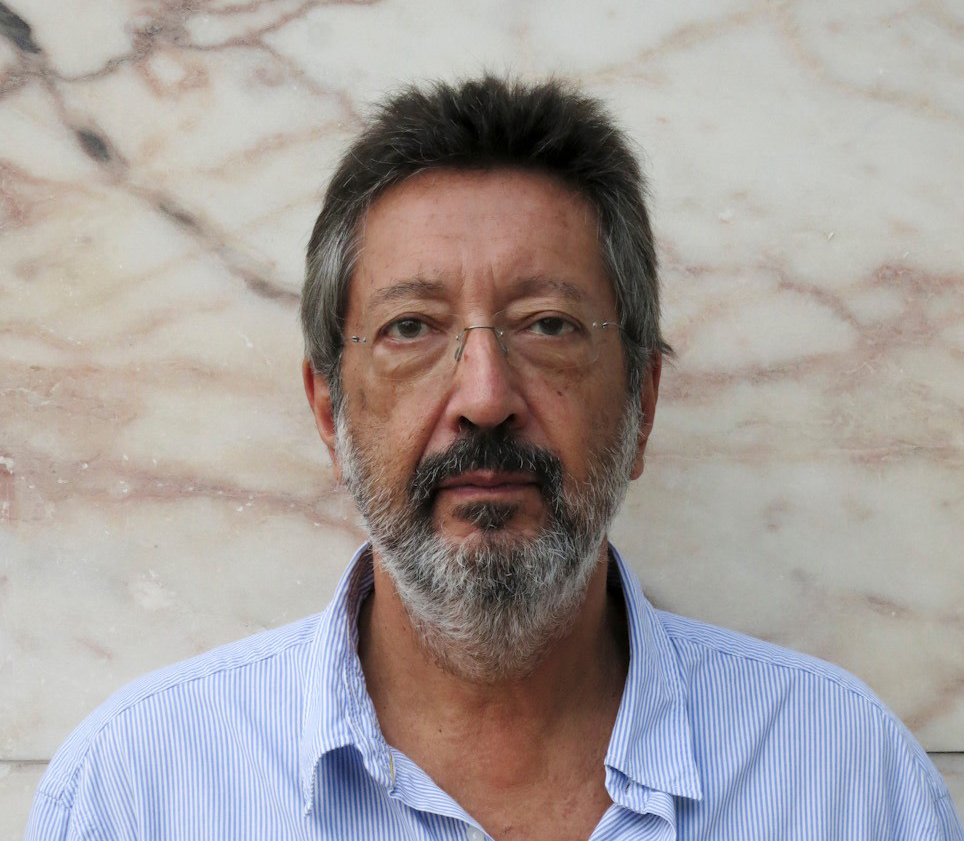 Julião Sarmento, whose work investigated sex, transgression and philosophy, has died. Regarded as one of Portugal's most important conceptual artists, Sarmento's work has encompassed painting, drawing, sculpture, photography, film, video, performance, sound and installation. His enduring interest however has been in the body (often female) and the gaze (more often male).
In the 2005 painting Forget Me, part of an ongoing series in which the artist screen-printed extracts from philosopher Michel Foucault's 1963 essay 'A Preface to Transgression' onto canvas, a slim woman in a black dress is shown standing next to an old free-standing television. The woman's head is missing.
The artist said of his depiction of women: 'The representation of a headless woman prevents the paintings from becoming portraits, as the construction of a face or the outline of an eye would transform the figure into a specific, real woman'.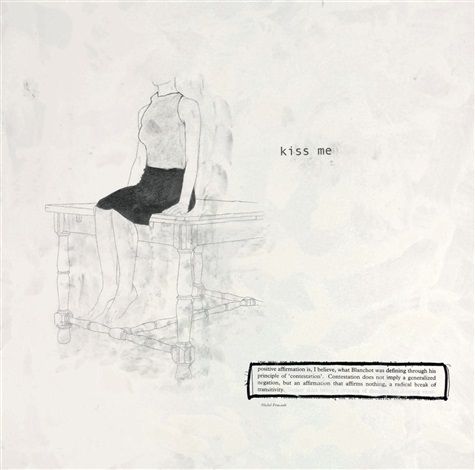 The appearance of words or excerpts from philosophical tracts was typical, appearing both as titles and within the compositions. 'I am interested in open rather than closed images' Sarmento explained. 'I think of the negative space, the space outside the frame, as being the active space, a dynamic space of possibility. After all, to be human is to desire, to constantly imagine or create what we cannot see or experience.'
The installation Untitled (Bataille) (1976) features a plinth on top of which lies an extract from Georges Bataille's book L'Erotisme (Eroticism) (1957). On the wall to the left, hung in a rectangular grid, are 24 black and white photographs of a woman's bare chest. On the right, roughly symmetrical, is a similar grid in which singular French words, including 'corps' ('body'), 'lécher' ('licking') and 'ombre' ('shadow'), are typed on sheets of white paper.
Sarmento was born in Lisbon but lived and worked in Estoril on the Portuguese Riviera. He represented his country at the 46th Venice Biennale (1997) and his work was included in Documenta 7 (1982) and Documenta 8 (1987), the Venice Biennale (1980 and 2001), and the São Paulo Biennale in 2002. His practice was the subject of numerous museum shows and several retrospectives, the latter including a 2013 survey of over 150 works at the Serralves museum in Porto.
FIVE EASY PIECES from Alice Joana Gonçalves on Vimeo.
In Five Easy Pieces (with Alice Joana Gonçalves) that year the artist collaborated with Alice Joana Gonçalves for a performance work in which the Portuguese choreographer and dancer moved around a room decorated with a chair, closet and a table, imitating the poses of mannequins featured in earlier sculptures by Sarmento, including Licking the Milk off Her Finger (1998) and Milk and Honey (Under the Table) (2004).
Further collaborative work, typically provocative, included the 2010 4-channel video installation Leporello (2010) in which four actresses were asked to watch a scene from a specific pornographic film in preparation. Jerusa Franco, a Brazilian actress who works in experimental theatre; Amira Casar, a French film actress; Sasha Grey, a former American porn actress turned artist; and Pamela Butt, a Brazilian porn star, then described the action on camera, the recordings frequently overlapping into a cacophony of lurid description.