Camille Jourdy's graphic novel presents a relationship that toes the line between romance and friendship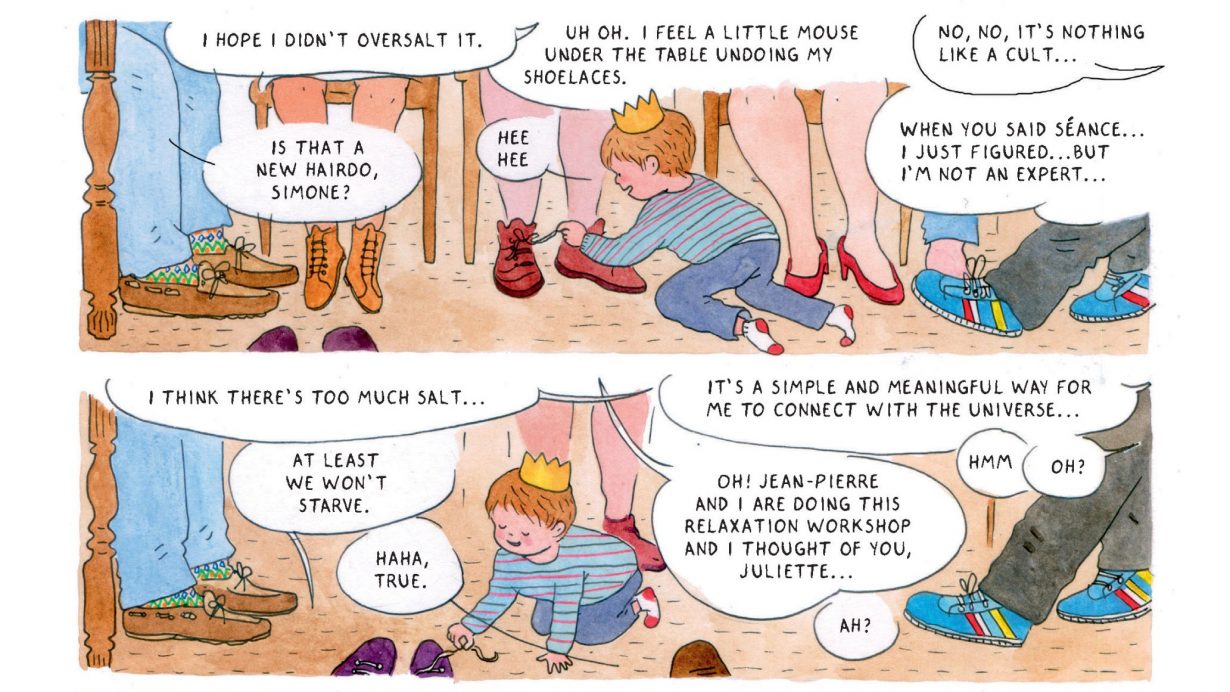 'Everything feels different, like there's this curtain of fog between me and reality,' explains the eponymous protagonist of Camille Jourdy's English edition of her 2016 (French) graphic novel. Having returned to her hometown from Paris, Juliette searches the streets for childhood memories – and her neck and wrists for a pulse. We follow her through the quietude of suburbia, the uncomfortable silence of her dad's apartment and the tumult of her extended family.
Meanwhile, Polux Georges lives in the house sold as a result of Juliette's parents' divorce. Of a similar age, he offers Juliette companionship. Although Polux is ostensibly a lonely, grimy bachelor, his relationships are playfully unorthodox, a counter to Juliette's quiet isolation. His guerrilla love-poems, delivered anonymously to strangers' houses, are a highlight: 'I like you better without your glasses, when you can't see anything'. The line attends to the power dynamics of love, care and desire. This wry, circumspect tone pervades the story – epitomised by Juliette and Polux's relationship, which tentatively wavers on the threshold between romance and friendship.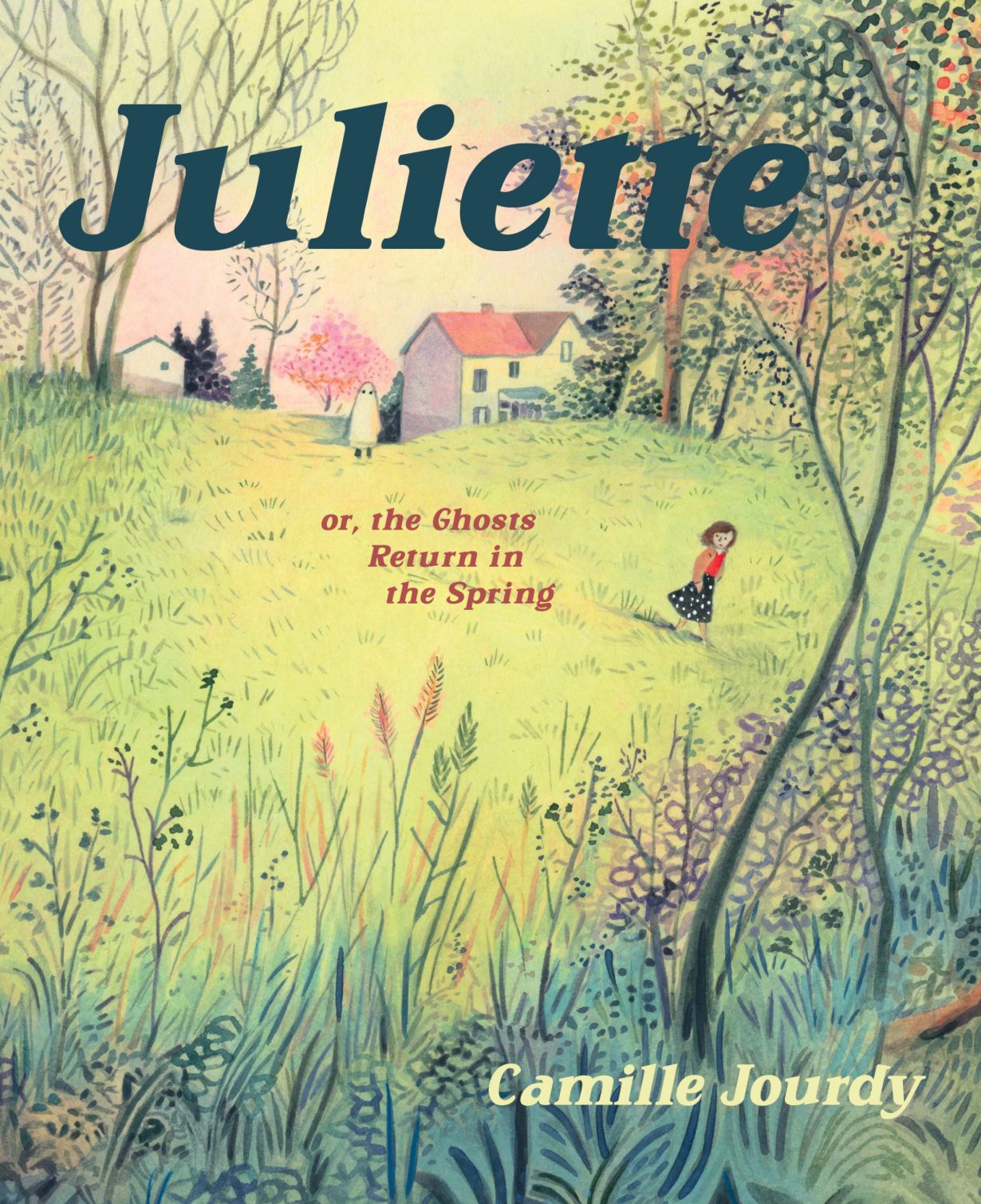 In Jourdy's most lucid account of the difficulties of intimacy, Juliette's sister, Marylou, has an affair with a costume seller. Their trysts take place in Marylou's greenhouse; her lover appears in fancy-dress (a bear, a bunny, a wolf, signalling a furry fetish, and finally, a ghost) before stripping down. Intent on dividing her life neatly in two, Marylou is reminded that emotional experience is fluid and often non-negotiable: 'You can't only ask me to love you on Thursdays'.
Jourdy's graphic novel takes a gently unravelling approach to bittersweet familial and romantic relationships. Though the author offers disaffection as one possible coping mechanism in dealing with a fractured nuclear family, Jourdy's tale also suggests that some relationships could be as reparative as they are destructive. Beneath a ghost's pallid costume is a naked, living person. Executed in watercolour and consistently blushing with pigment, Juliette takes us behind the curtains and beneath the sheets.
Juliette: or, the Ghosts Return in Spring by Camille Jourdy, translated by Aleshia Jensen. Drawn & Quarterly, $29.95 (softcover)