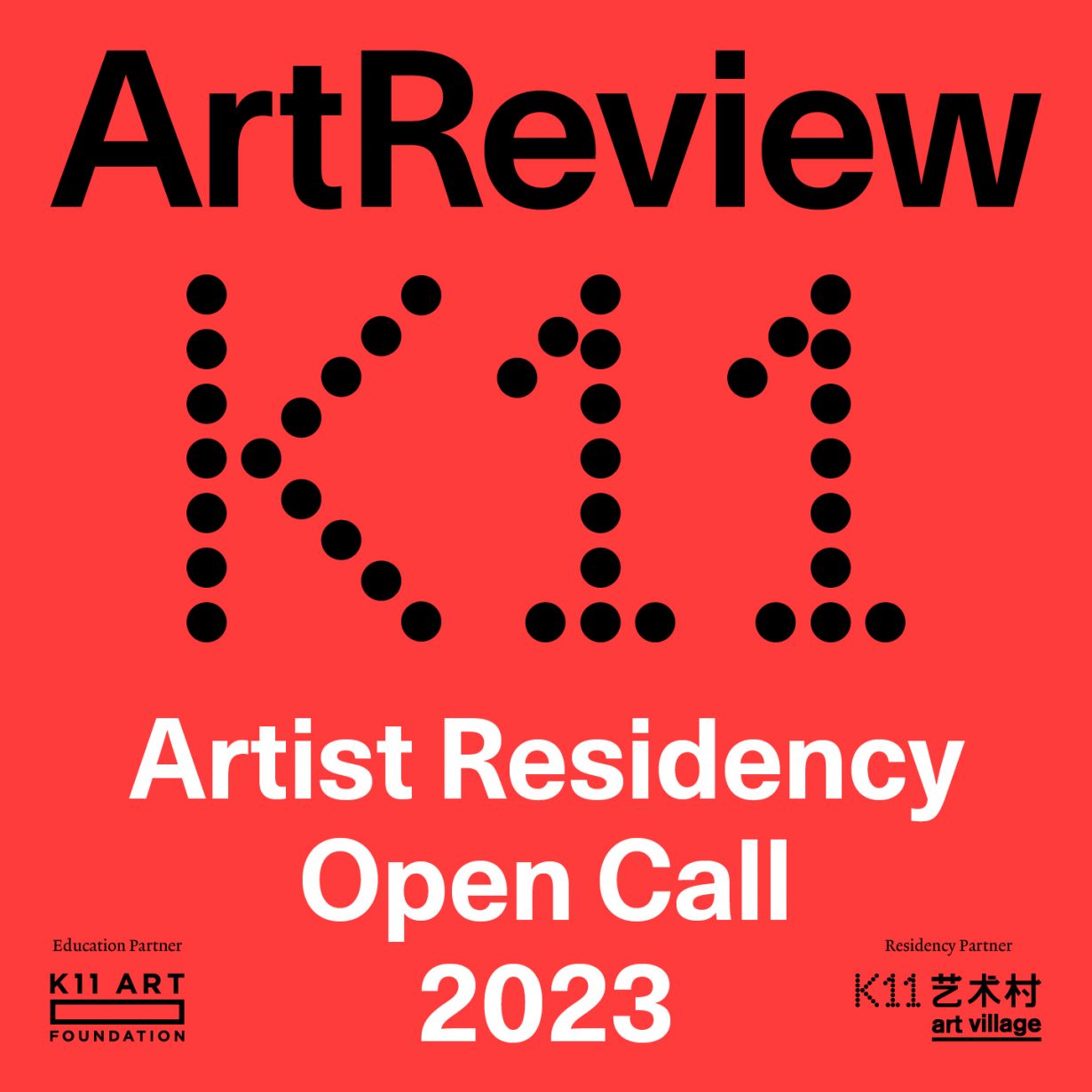 The Artist Residency in K11 Art Village, China will follow a two-month international open call selection
ArtReview and K11 Group are delighted to announce a new artist-in-residence programme in K11 art village in Wuhan, China in 2023 and 2024. The programme will be presented as part of K11's annual Art Karnival to showcase selected works and research from the resident artists.
The one-year artist-in-residence programme in K11 art village will host up to 20 artists recruited through a two-month international open call and selected by K11 Art Foundation and ArtReview. The programme calls for emerging artists regardless of background, age or career to submit their application via a dedicated email – and can accompany their application with a creative video to introduce their artistic practice on TikTok social media platforms with hashtag #K11artistresidency. Shortlisted artists' materials will be released on K11GO for public voting. A professional jury consisting of representatives from K11 Art Foundation and ArtReview shall select the finalists with the consideration of the results from the public voting. The first five artists will commence their residency in June, and others will participate in the following quarters.
The residency will offer each artist an integrated studio and living space, and a curated outreach programme encompassing studio visits and seminars. The programme encourages interactions and exchanges between the artists and the local art students, art practitioners and the neighbourhood. Programme will include K11 Master Class, offline sharing sessions, panel discussions and K11 Kulture Academy workshops. In order to offer residents' bespoke learning opportunities, four international acclaimed artists would be invited to be their mentors throughout the programme. Residents would also have the opportunity to participate in K11 Art Foundation's international arts and education projects. An exhibition of the research and works by the residents will be held in 2024 to conclude the year-long residency. Thereafter, the public can keep track of the residents' activities and research on K11 Art Foundation and ArtReview's digital and social-media platforms.
K11 art village was inaugurated in 2011 in Wuhan. Encompassing seven studios and a 500- square-metre exhibition space for the artist-in-residence programme, the innovative platform seeks to nurture emerging art practitioners. It cultivates young talents and aids their artistic career development via the provision of curatorial, project management and creative communication guidance, while encouraging discourse and exchange with the local community and among artists in the neighbourhood. Over the past decade, K11 art village has partnered with institutions including the Nissan Art Award, Japan, the Royal Academy of Arts, UK, British Consulate General in China and Consulate General of France in Wuhan.
The deadline for receipt of applications is 30 April, 2023
**Apply here**
About K11 Group
K11 Group is a unique concept brand that combines culture and commerce, sustaining an ecosystem that caters to all walks of life. Founded in 2008 by renowned entrepreneur Adrian Cheng, the Group encourages a deeper look at the interconnectivity between creativity, culture and innovation. Through K11 Group, Cheng's aim is to enrich the daily lives of next-generation consumers and create a new global identity for Chinese millennials, as well as cultivate opportunities for communities to thrive, connect, work and shop.
K11 Group is based in Hong Kong SAR with operations in Greater China and investments in Europe and the US. By 2026, K11 Group will have gained a footprint of 38 projects (GFA 2.80 million sq. m) in 10 cities across Greater China. In addition to its flagship K11 MUSEA, 11 SKIES and K11 Art Malls, the Group operates K11 ATELIER, K11 ARTUS and K11 Select. In addition, it cultivates cultural richness through the Hong Kong non-profit K11 Art Foundation and the K11 Craft & Guild Foundation, alongside educational platforms like K11 KULTURE ACADEMY & K11 Future Taskforce.