Running from 17 to 19 September, Zurich Art Weekend returns for its fourth edition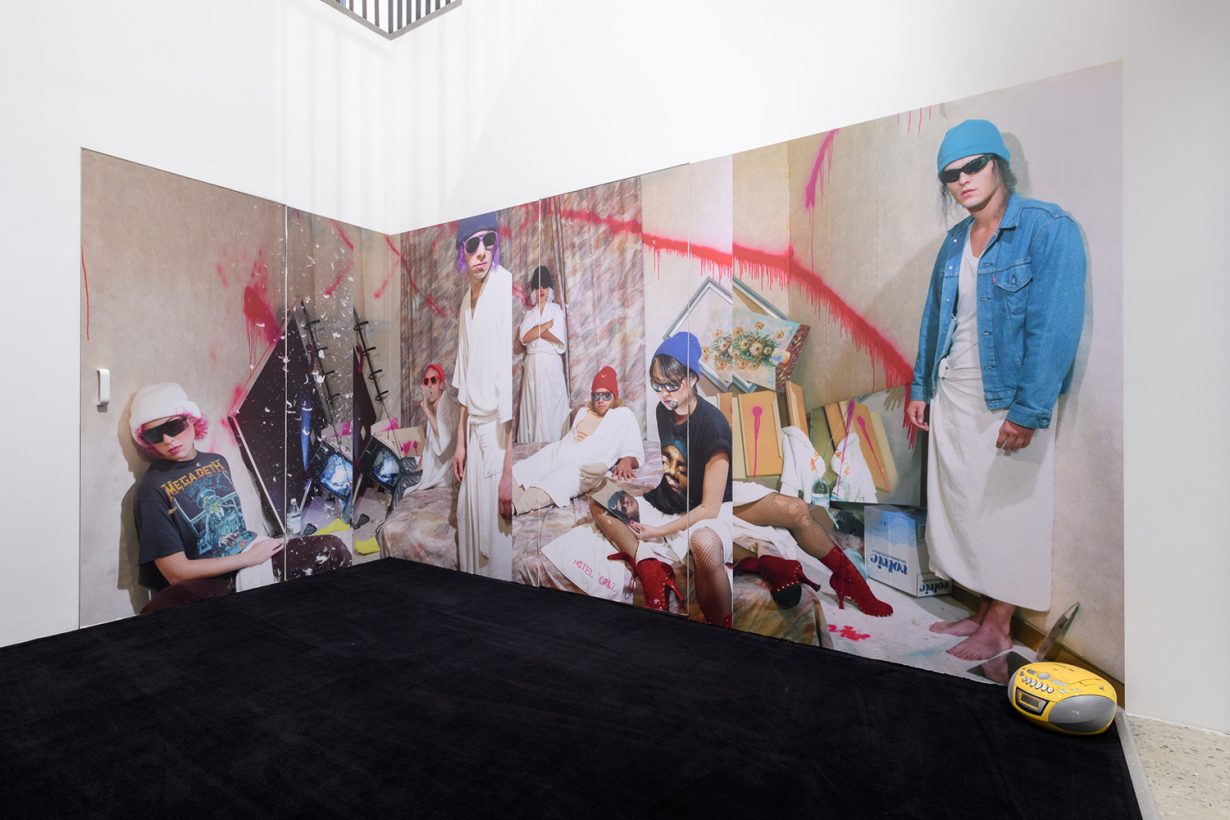 After a year in which the world (and the artworld) came to a grinding halt, we can't wait to dive into a heady selection of cutting-edge exhibitions, criss-crossing Zurich's cultural hotspots, from venerable museums and galleries to the latest alternative project spaces.
At the heart of Mirabaud is a commitment to sustainability, and a respect for the power of creativity. As part of their devotion to making the arts more accessible, Mirabaud's own art collection – which ranges from emerging artists such as Omar Ba and Antoine Roegiers to legends including Marina Abramovic and Olafur Eliasson – is available to view online (click here) and regularly loaned to art institutions.
To help further explore art's power to open new worlds, ArtReview is partnering with Mirabaud on Instagram for the duration of Zurich Art Weekend. So…expect critics' guides to what to see around the city, alongside the voices of the people that make the artworld happen, from gallerists and curators to the artists themselves.
Follow @mirabaudgroup on Instagram to get all the latest updates from this year's Zurich Art Weekend.
About Mirabaud:
Founded in 1819, international banking and financial group Mirabaud offers its Swiss and international clientele a range of bespoke financial and advisory services in three core areas of activity: wealth management, asset management and specialised services. With offices in 16 countries spanning 4 continents and its long tradition of Swiss banking, Mirabaud fosters values of independence, conviction, responsibility and passion and is also a committed supporter of international contemporary art. Find out more here.
About Zurich Art Weekend:
Zurich Art Weekend is a non-profit organisation that brings together Zurich's major public and private art institutions through a variety of initiatives and events. The fourth edition, 17-19 September 2021, gathers major public and private art institutions to shed new light on the art scene of Switzerland's largest city. For the occasion, art lovers and art professionals are invited to participate in a rich programme of more than 100 events in over 60 different locations. Among these, exhibition openings and collection visits, guided tours, performances and urban interventions, artist talks and thought-provoking panel discussions, cocktails and other gatherings around town that put the arts centre stage. In addition, online-only curated events offer the chance to meet key figures in the local art scene. For more information, click here.