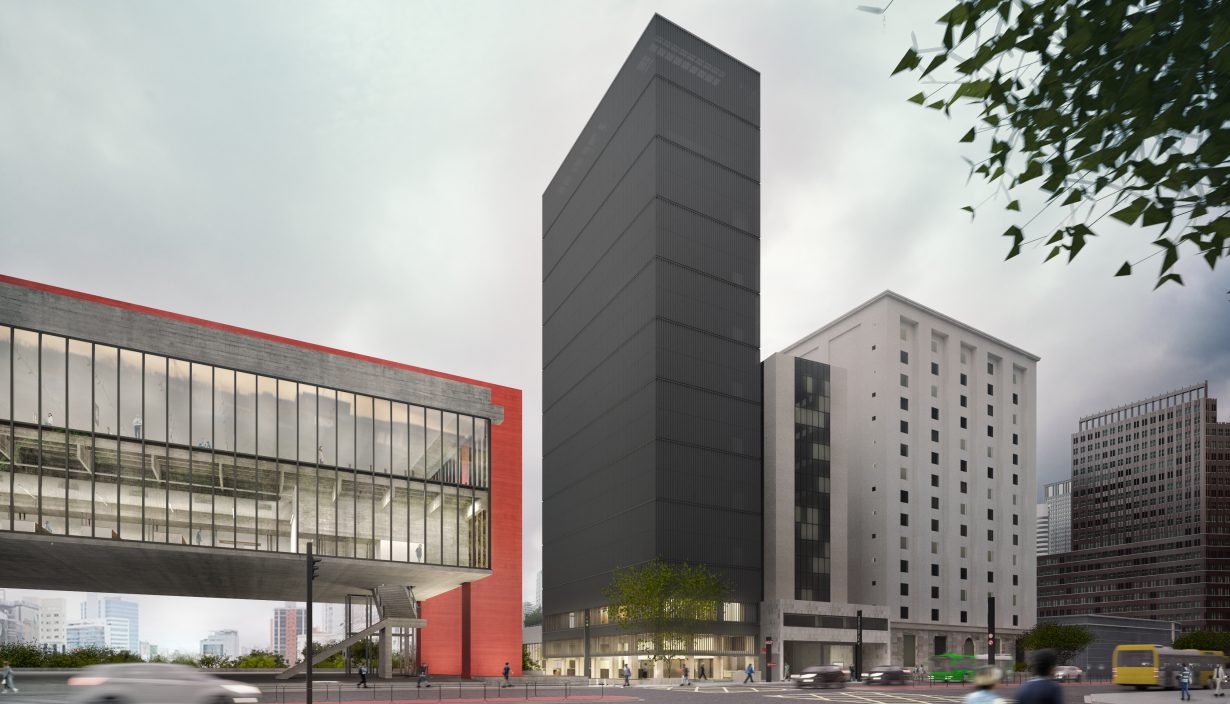 The Museum of Art São Paulo currently has space to exhibit just one percent of its collection, which includes the largest European art holdings in South America. This will change in 2024 with a newly announced R$180 million (£24.5m) extension. The project will see the Brazilian institution expand by 6,945 m2 spread across a renovated 14-storey building situated next door to the museum's current home.
The extension sees the refitting of a former residential building that has long been is a state of disrepair. In a design by Júlio Neves with METRO Arquitetos Associados the Edifício Dumont-Adams block on Avenue Paulista will be clad in black corrugated frontage. The works will be funded through individual private patronage.
The new building will link to the old Lina Bo Bardi-designed home via an underground walk-way, with the extension hosting galleries, classrooms, technical facilities, a restoration laboratory, a restaurant, shop and event areas.
The new building is to be named after Pietro Maria Bardi, MASP's first artistic director and Lina's husband. The current glass and concrete building, opened in 1968, with its public square beneath the galleries raised on red-painted pillars, will take the name of its architect. At the Venice Architecture Biennale this year, Bo Bardi was awarded a posthumous Golden Lion.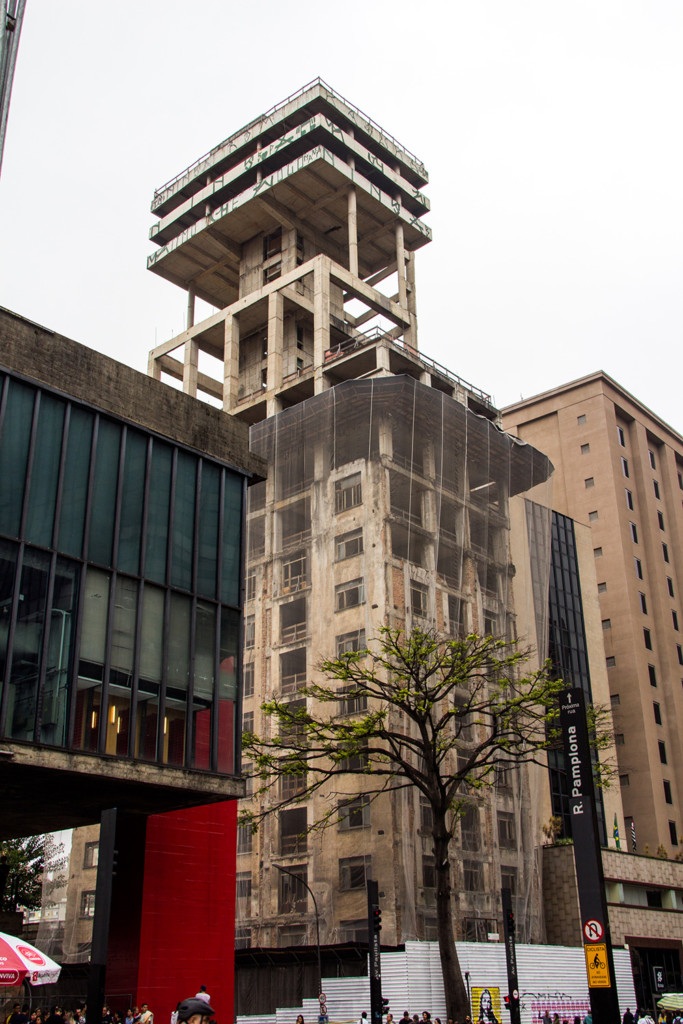 'MASP's collection has been growing. Our plan is for the Lina building to be dedicated to the exhibition of works that belong to the museum's collection, especially in the underground areas. The new galleries, all with high ceilings and equipped with state-of-the-art air conditioning and lighting systems, will be filled with temporary exhibitions,' said artistic director Adriano Pedrosa. 'Currently, the museum's programming has a tight schedule and these spaces will provide a greater breathing space in the calendar and a better organisation in the narrative of the exhibitions.'
MASP has over 11,000 works in its collection including paintings, sculptures, objects, photographs, videos and clothing from the Americas, Europe, Asia and Africa.