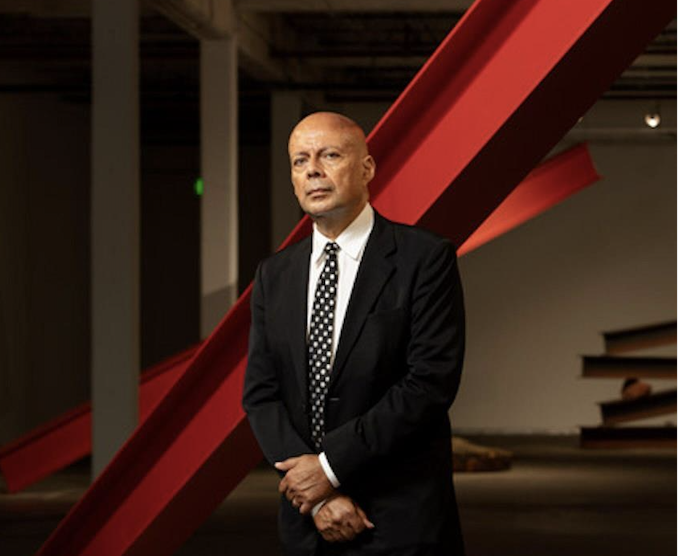 The Ukrainian Museum in New York has appointed Peter Doroshenko as director.
Doroshenko was the founding president and artistic director at the PinchukArtCentre, Kyiv, and has been commissioner of the country's Venice Biennale pavilions in 2007, 2009 and 2017. At the last Biennale he curated a collateral exhibition featuring work by Ukrainian artists, no small feat given the problems with shipping work from the country amidst Russia's invasion.
Born in Chicago to Ukrainian immigrant parents, Doroshenko spent the last 11 years as director of the Dallas Contemporary in Texas until earlier this year.
'With my steadfast commitment to the Ukrainian art scene since 1993, I have seen the progression of both artists and institutions throughout Ukraine. I am excited about the important history and great potential the Ukrainian Museum holds and how it can be a mirror to the rich cultural activities in Ukraine. In these tragic and unsettling times – with the horrific war – the world now knows more about us, and our culture should continue to create a context for what it means to be Ukrainian today', Doroshenko said of his appointment.
The museum has a collection of Ukrainian folk and modern art, as well as objects telling the story of Ukrainian immigration to the US.
One of Doroshenko's first meetings was with Olena Zelenska, the country's First Lady. While she was in town for the UN General Assembly, Zelenska used the occasion to launch a fundraising drive for the restoration of over five hundred heritage and museum sites damaged in the invasion.
'This is a war against our identity,' Zelenska said. 'And this means that this war has a cultural front as well. And I am asking you, dear colleagues, to stand today with us just like the whole free world is standing together with us on the military front'.
The Ukrainian government has said the first institution that will be reconstructed is the Hryhoriy Skovoroda Literary Memorial Museum, named after the philosopher in the village of Skovorodynivka not far from Kharkiv, which was destroyed by Russian shelling in May 2022.