UCCA Edge opens in Shanghai; how Zaha Hadid reshaped urban China; Mary Corse paints with light; and much more
What makes contemporary art contemporary is the fact that it's always on the move, desperately chasing the shifting edge condition or nonspace that separates the past from the future. And so it's off to Shanghai, where UCCA Edge, the latest outpost of the Beijing headquartered UCCA's art empire, has opened in the newly constructed 86m-high EDGE tower in the city's throbbing Jing'an commercial district. Edge is the latest evolution in UCCA's strategic partnership with property developer (and UCCA shareholder) K. Wah International Holdings Ltd and the clearest manifestation yet of its ambition to become a truly national art museum (cynics might say that its new outpost also marks the ongoing eclipse of Beijing by Shanghai as the centre of China's artworld). The new institution occupies 5,500sqm across three levels of the commercial tower block and opens with a show curated by UCCA CEO Phil Tinari titled City on the Edge: Art and Shanghai at the Turn of the Millennium (through 11 July), featuring a mix of work by Chinese and international artists that seeks to mark a 'historic moment when China's art world came to understand itself as part of a global community' – for better or for worse – at the turn of the millennium. It's a moment that's elegantly summed up by Huang Yong Ping's Bank of Sand, Sand of Bank (2000/2018), a 20-ton sandcastle (first shown at the 2000 Shanghai Biennale) modelled on the British-designed colonial neoclassical architecture of the HSBC Building on Shanghai's Bund, at once a crumbling relic of a former colonial past and an equally fragile monument to the rapid urbanisation and shifting economic realities of China's millennial present. Also on show will be works by Lee Bul, Liang Yue, Ni Jun, Xu Zhen, Yang Fudong, Yang Zhenzhong, Zhang Enli, Zhang Peili, Zhou Tiehai, He Yunchang, Matthew Barney and William Kentridge.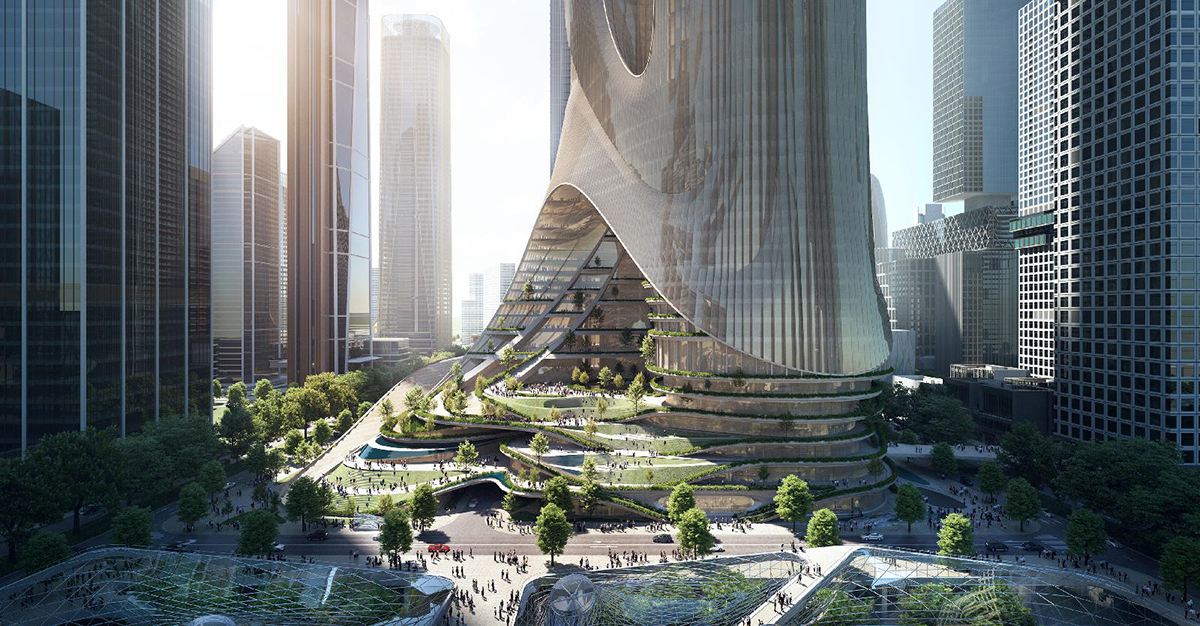 Also new to Shanghai is Shai Baitel, the incoming artistic director of the Modern Art Museum (MAM) Shanghai. Baitel is the co-founder of the Mana Contemporary cultural centre in New Jersey and comes to Shanghai promising a programme that 'matches the growing younger generation of museum visitors, Gen Z and Generation Alpha'. The 2000s are old hat. A new outdoor sculpture park along the Huangpu River is in the offing for later this year, together with a Night Museum that will activate the museum's facade at night. Next up inside is Close Up (26 June – 29 August) an exhibition of the work and research of the late Zaha Hadid and her eponymous architectural firm, whose work, ranging from the Guangzhou Opera House to Beijing Daxing International Airport has been gently reshaping the face of contemporary urban China. Baitel it seems has similar designs on Shanghai's museum scene, promising an institution that will not only 'house a collection and present fine art' but become 'a destination for culturally engaged audiences'. And there was ArtReview Asia thinking that it was possible to do both.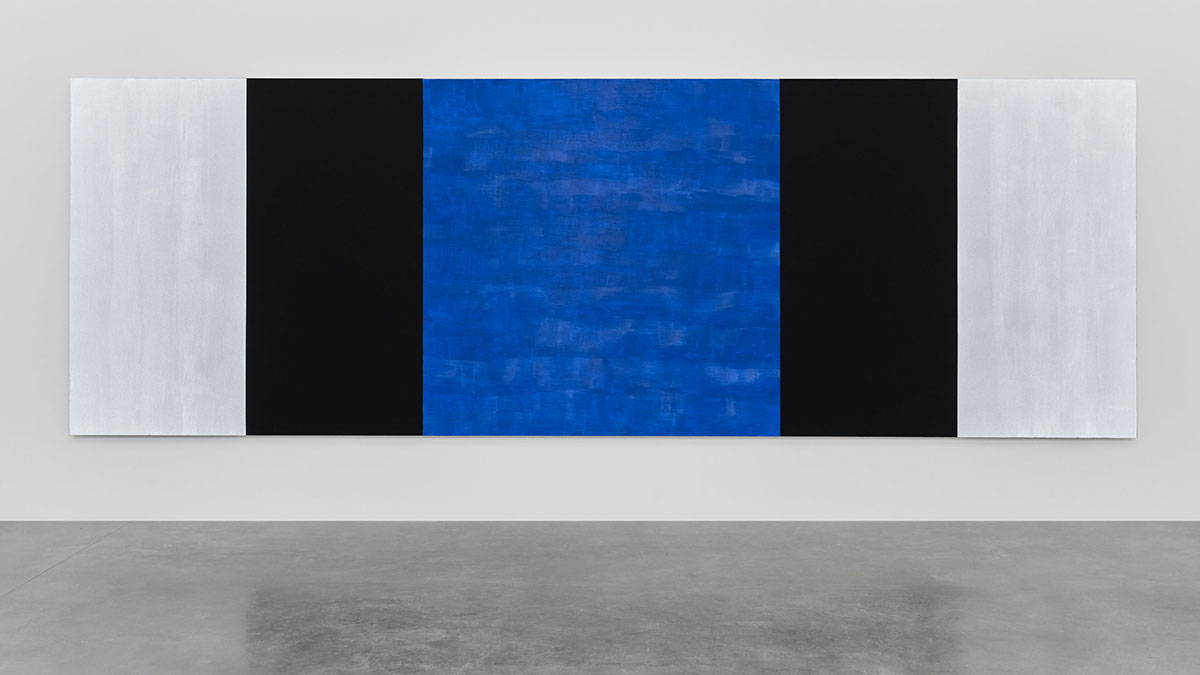 Continuing to work the old-fashioned way is the Long Museum West Bund, which this summer presents Mary Corse: Painting with Light (3 July – 5 September), which features 25 largescale works by the California-based artist who was associated with the Light and Space art movement during the 1960s and has gone on to pave a more individual path. Her innovative use of light as a medium has led her to pursue courses in quantum physics and develop a method of painting featuring the glass microspheres used to make road markings more reflective. Alongside examples of the micro-sphere and acrylic works, the museum will show the artist's argon 'light paintings', which are powered by Tesla coils (the use of which led to Corse's quantum physics studies), and six new canvases in her ongoing 'White Light Inner Band' series.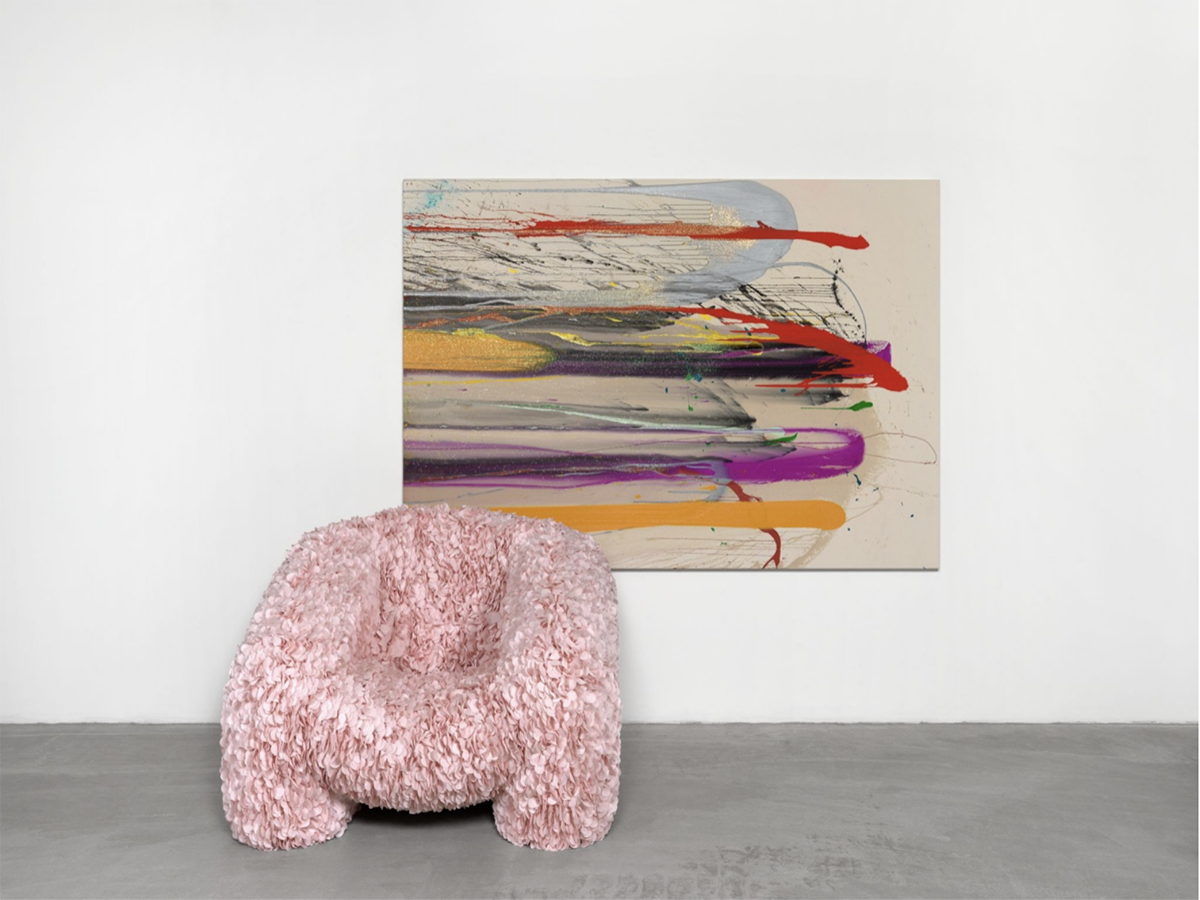 Swiss artist John M. Armleder has resisted association with any particular manifesto or movement but has been at the forefront of European art for over half a century. He co-founded the Ecart group in 1969 (notable for its performances and publications), was close to Fluxus, flirted with Neo-Geo, crossed disciplines with his Furniture Sculptures and generally deconstructed conventional notions of hierarchies and equivalences with work that spans painting, sculpture, scenography and performance, and, as a whole, resists easy classification. You can have a go though at a new show (9 July – 14 August) at Almine Rech Shanghai next month.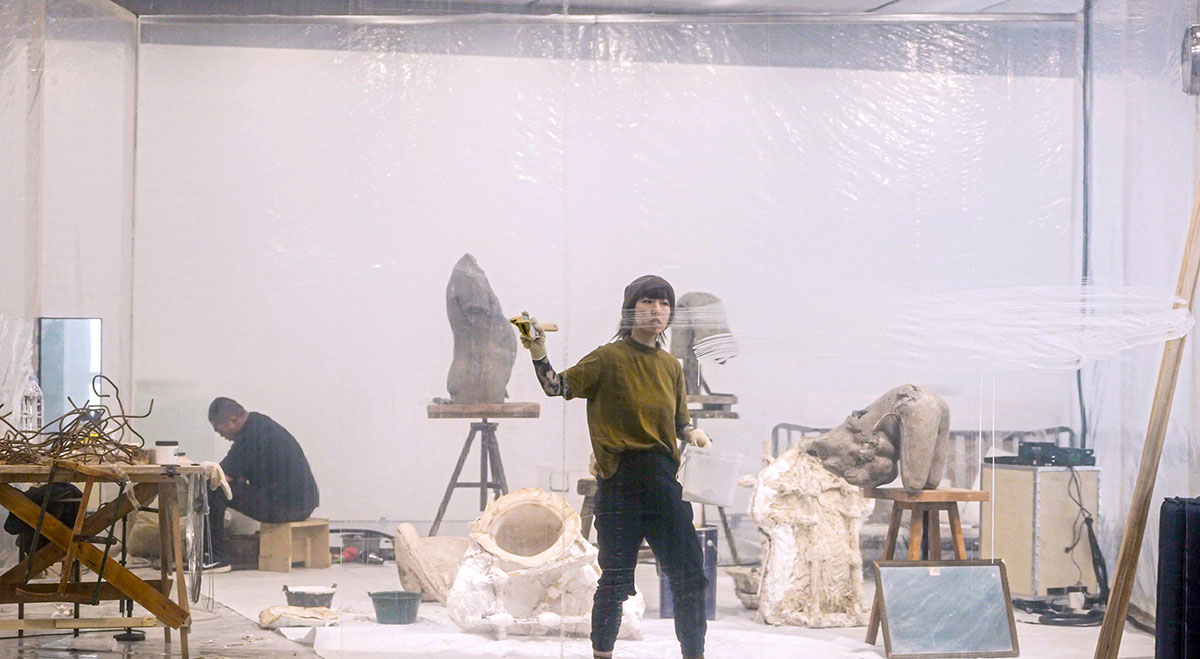 Similarly diverse in terms of media is the work of Yu Ji. Born in Shanghai and now living between her hometown and Vienna, her work has focused on the fabrication of place, the relationship between the body and urban and rural sites, and the ability of the latter two to carry geographical and historical narratives. At Centre Pompidou x West Bund in Shanghai, the artist is staging the latest in a series of performances titled Spontaneous Decisions II (through 8 August), originally initiated in 2016 at Beijing Commune and continued at am Art Space (which she cofounded in Shanghai in 2008). In its current iteration, the artist has set up a semi-open workshop within the space of the museum as a means of exposing the decision-making process of artistic creation. During the course of the show the artist will be joined by electronic musician Yan Jun, stage artist Wu Meng and videographer Chen Zhou, who will each seek to activate the space in their own ways. Meanwhile, Wasted Mud, a project developed during a pre-lockdown residency at London's Delfina Foundation and delayed by the COVID-19 lockdowns, has opened in the UK capital's Chisenhale Gallery (through 18 July). Informed by research into London's water systems and built from debris collected from local construction sites and objects from her studio in Shanghai, the work is a form of 'living sculpture', animated by plant- infused water, perhaps a stand-in for the artists collaborating on the show in Shanghai, pumped through the gallery space to effect a material transformation and altered sense of place.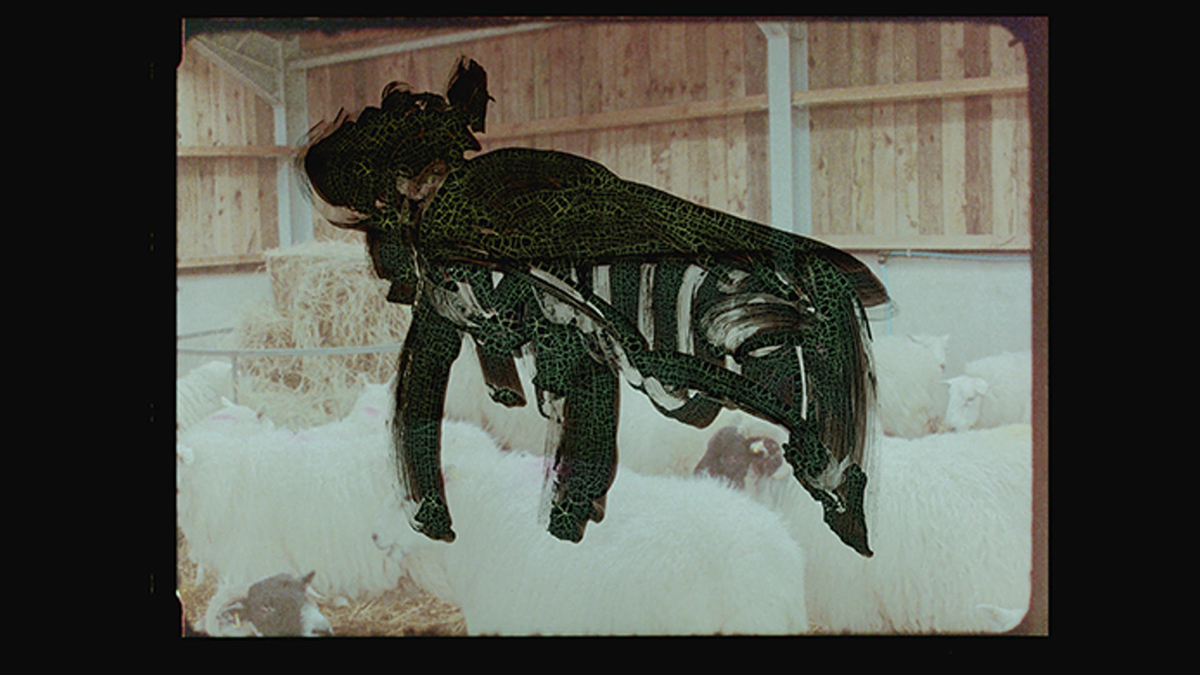 Back in China, museums continue to be centres for international discourse. Staged in collaboration with the Cooper Gallery at the University of Dundee in Scotland, OCAT Shenzhen is hosting the fourth phase of CURRENT: Contemporary Art from Scotland (through 22 August, the previous iterations took place in Beijing, Shanghai and Wuhan). Now, normally ArtReview Asia is not the biggest fan of these kinds of government-sponsored get-togethers (CURRENT is supported by the British Council, which in turn is aligned with the UK Foreign Office, and is the result of a research trip funded by Creative Scotland), mainly because it can sometimes be hard to work out who's really pulling the strings. Nevertheless, it's prepared to make an exception for this show, which features two exhibitions, one by Rosalind Nashashibi and Lucy Skaer (artists with established solo careers who also make collaborative work as a duo), the other by Corin Sworn. Nashashibi/ Skaer's exhibition, titled Chimera, features three films linked by their examination of the amorphous, protean nature of the contemporary: Our Magnolia (2009), which takes inspiration from a 1940 painting by Britain's official war artist during the First and Second World Wars, Paul Nash, and fuses natural and political imagery through to the end of the century; Lamb (2019) examines the wild and the farmed; while a new work, Bear (2021), acts as a sequel to Lamb and features a soundtrack created in collaboration with Cantonese Opera singer Zhuo Peili. Bear is also the reference for a collaborative woodblock print developed with Xu Zhiwei. Sworn's exhibition, Variations of Assembly, includes a new video installation, Habits of Assembly ii (2021), that seeks to unpick the claims of virtuousness and efficiency in contemporary industrial processes.