Protesters from Disrupt Burrup Hub targeted Fredrick McCubbin's Down on His Luck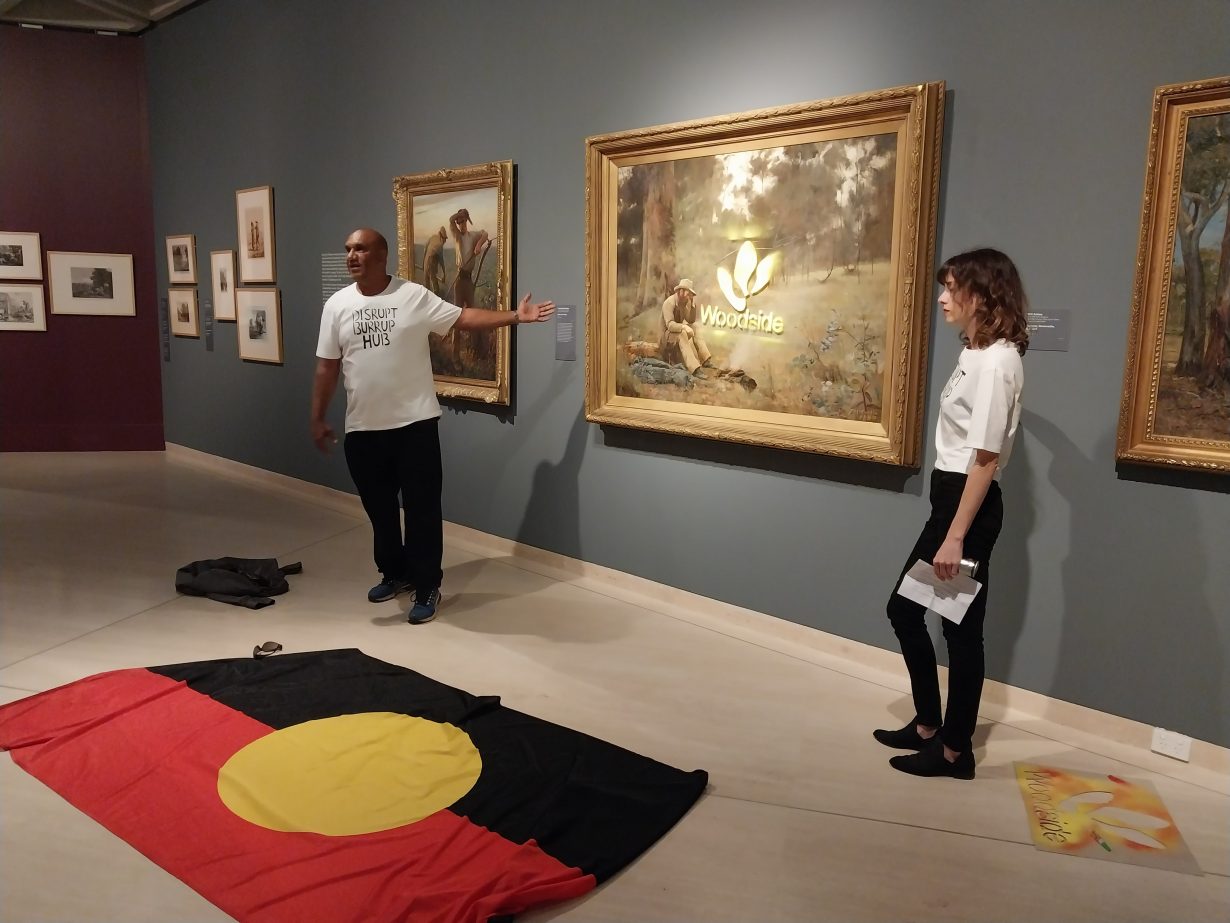 The Art Gallery of Western Australia is the latest museum to be targeted by protesters. Two activists from the Disrupt Burrub Hub group entered the Perth museum and spray painted the logo for the oil and gas corporation Woodside over the painting Down on His Luck by Frederick McCubbin (which was protected by a perspex layer).
The muted painting – which dates to 1889 – depicts a labourer lost in thought next to a campfire.
The protesters laid an Aboriginal flag on the floor and one glued her hand to the wall. The demonstrators said that they wanted to draw attention to Woodside's 'ongoing desecration of sacred Murujuga rock art at the Burrup Hub, Australia's biggest new fossil fuel project.' 
'Woodside like to slap their logo on everything while they spray their toxic emissions all over sacred rock art. We must stop any more industry on the Burrup, or soon there will be no art left,' said artist Joana Partyka, one of the protesters involved.
The company denies that its operations at the Burrup peninsula have had any detrimental impact on the region's rock art.