What happened when photographer Penny Cruz turned her lens to the onlookers, watching the revolution unfold?
What does it mean to be a Hong Konger? In past years, this has become a glaring question. Does being a Hong Konger mean being pro-government or anti-government?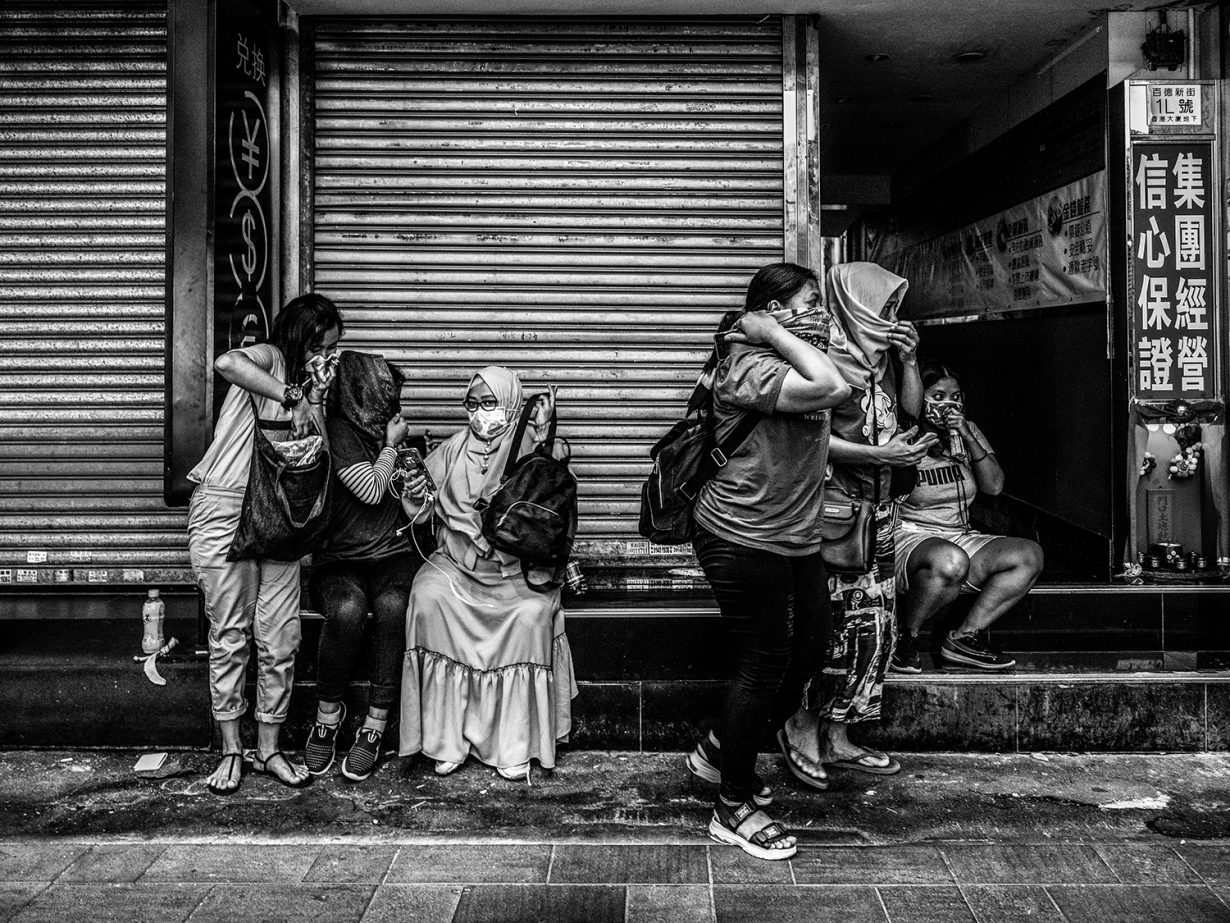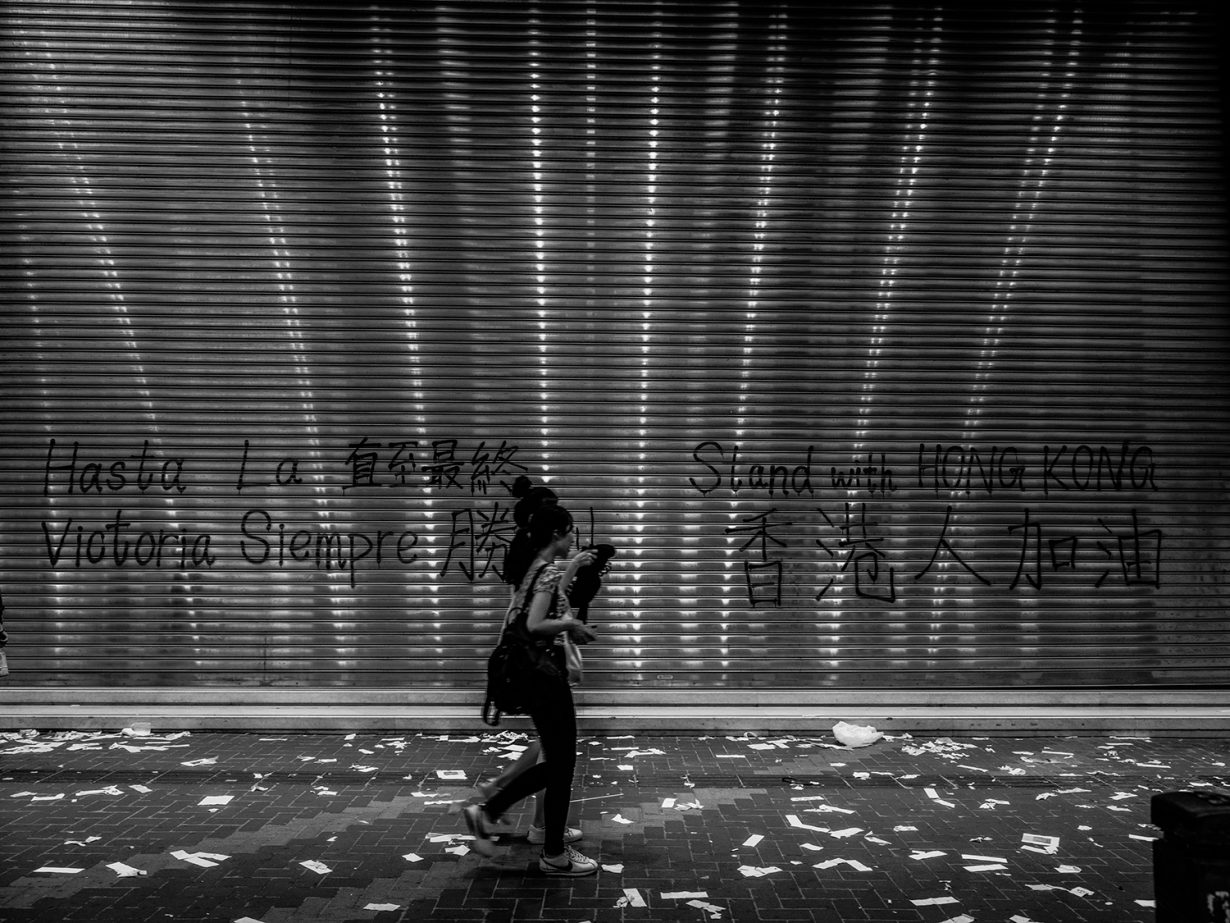 I have been in love with Hong Kong since 2006. It is where I found my love for photography and it is where I have developed a relationship with a complex city that I still call home after 14 years. It is where I found the strength to document the historic events that I might not be part of, just an observer with a camera. In a city divided by scenes of violence and info-wars, whose side are we on?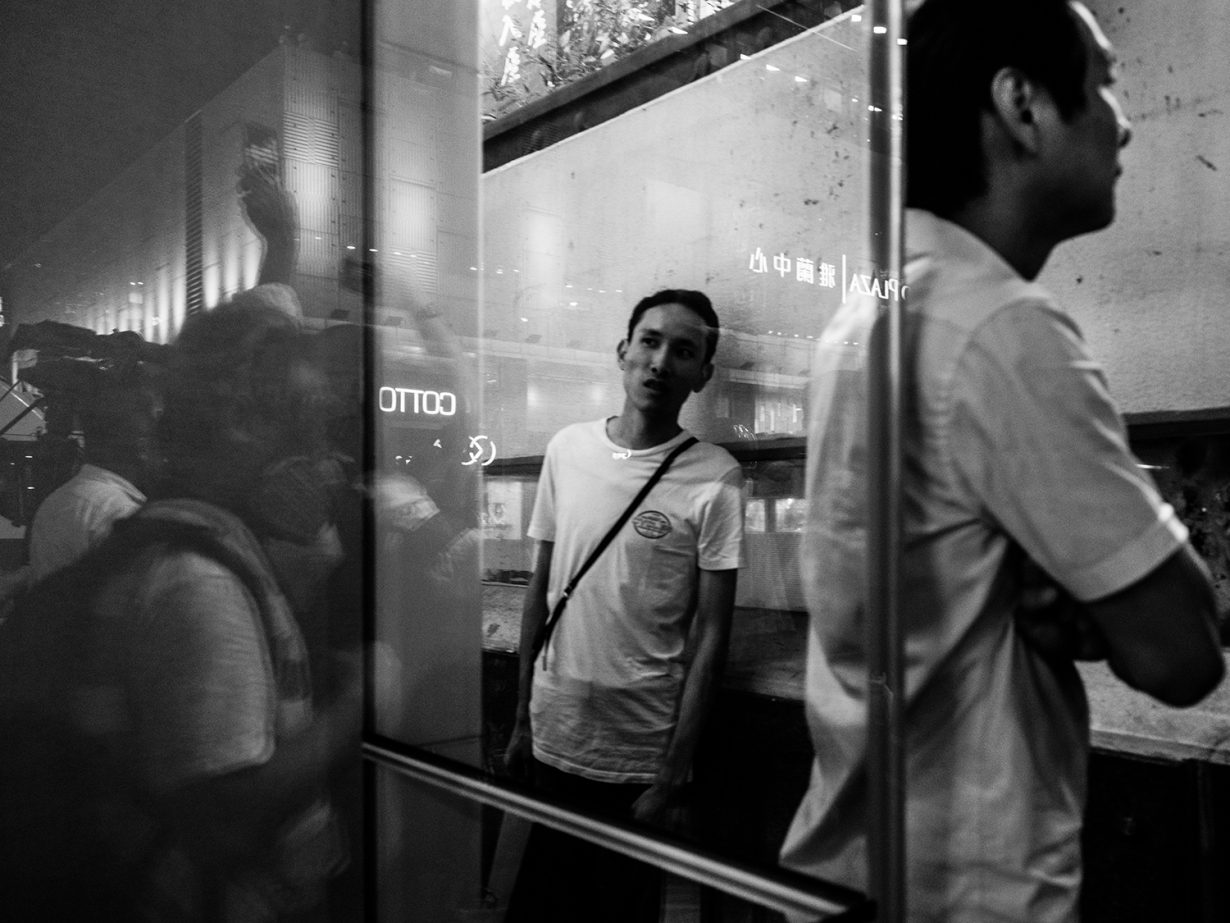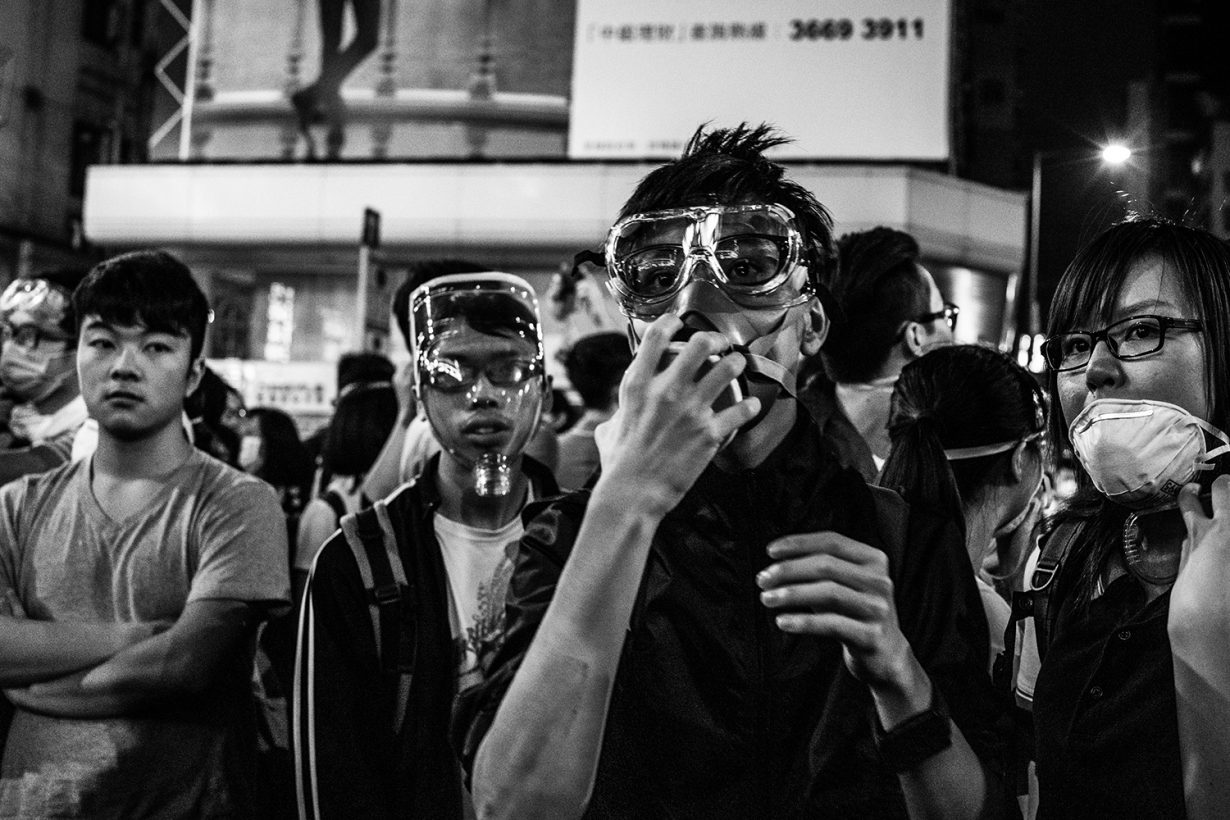 In between these two sides are the bystanders, the people who are caught in between. Photographing the protests since 2014, I've turned my lens to bystanders watching the revolution unfold. At first glance they seem to be just watching with their phones, recording everything, but these people have played an important role. They became citizen journalists, and continue to live and hold on in Hong Kong, even when the world says that the city is burning. They often end up as casualties as well, with the teargas not choosing its victims.
The act of documenting the city I love is a heartbreaking experience. I remember the smell of teargas in 2014, and last year was no different. The sight of the orange tinge of sunset, softened by smog. The warmth of the blue gas that stings when it touches your skin, and the agonising smell of teargas that I can taste in my mouth. It's almost reliving the 79 days of the Umbrella Revolution, but we can all sense the urgency, we can taste the violence and we can hear Hong Kong sing its glory.
The heartache also brings hope. That despite all the heartache, the courage and energy of the Hong Kong people, especially the youth, is contagious, and we can all learn from them. I will never know which side the bystanders are with, as I failed to ask them, but do we need to choose sides? Or do we all need to take a stand together, for the city we call home?