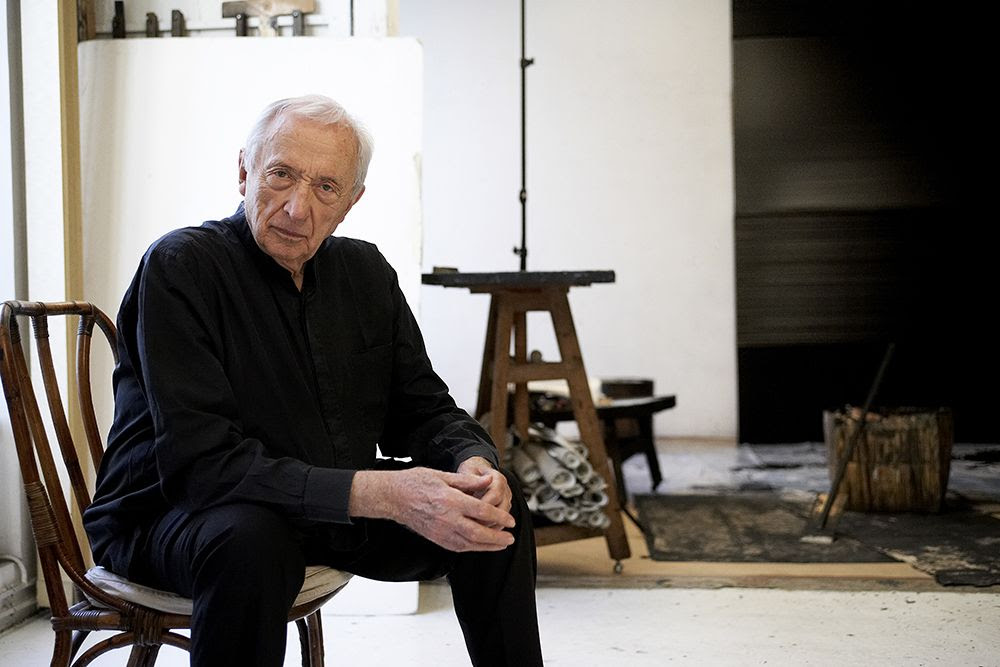 Pierre Soulages, the artist best known for his glossy black abstract paintings and innovations in abstract expressionism and Art Informel, has died.
The Frenchman was initially inspired by the likes of Mark Rothko, but in 1947 he exhibited at the Salon des surindépendants in Paris, shocking his audience by breaking from the prevailing traditions in painting. There he embraced a brooding palette that would only get darker, starting his Broux de noix series (Walnut Stains) (1947–1959), made using walnut stain – bought from furniture polishers – instead of paint.
His wide, gestural brush stokes gained critical acclaim and Soulages went on to have exhibitions in Paris, Copenhagen, Munich and New York throughout the 1950s. His radically abstract paintings, devoid of any formalism, were also included in Documenta I, II and III (in 1955, 1959 and 1964 respectively).
In 1979 he began Outrenoir, his most famous body of work, fully committing to only using black paint applied thickly so that it might reflect the environmental light and even the faintest reflection of the viewer.
Soulages exhibited in more than 110 museums in his lifetime and was the first living artist to exhibit at the State Hermitage in Saint Petersburg.
He is survived by his wife Colette.