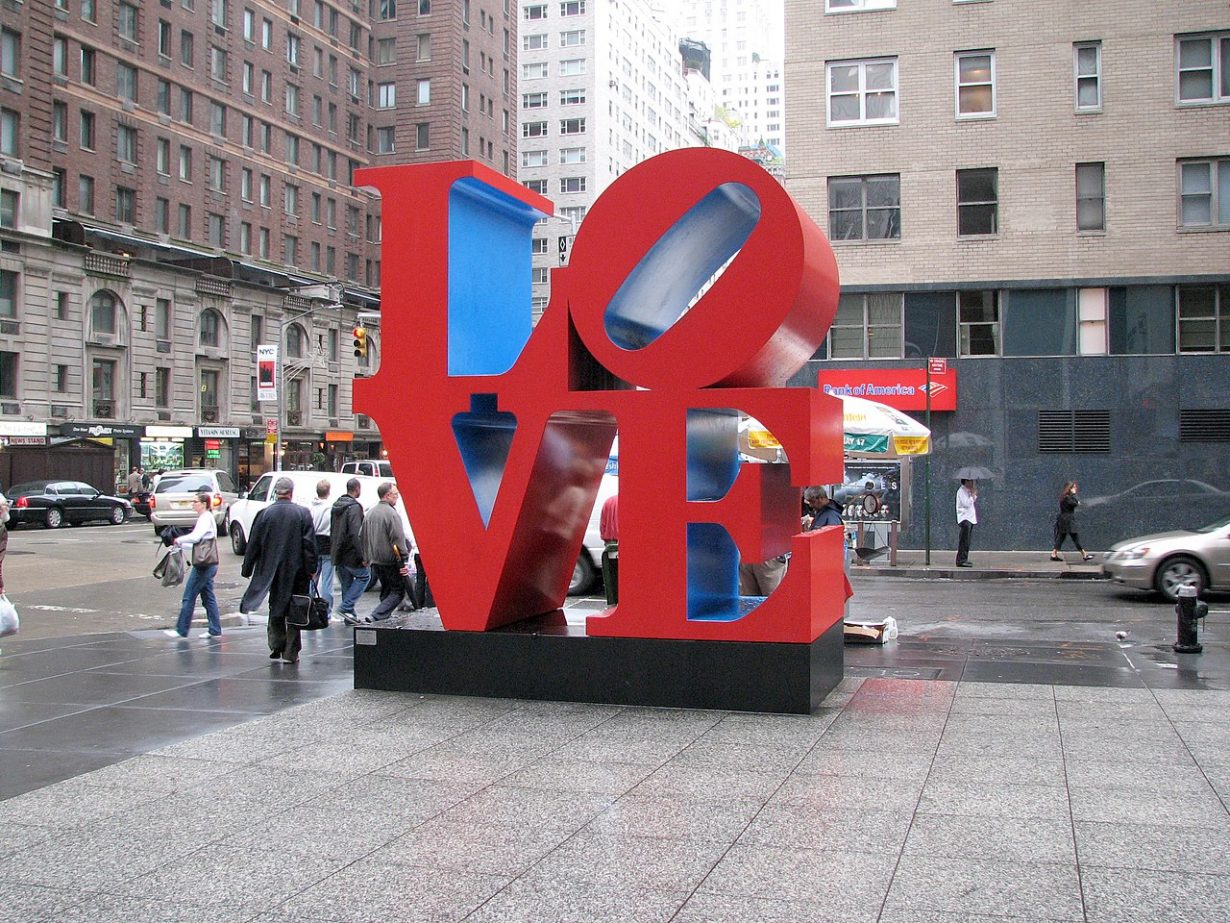 The long-running legal dispute that has engulfed the legacy of Robert Indiana is now partially resolved. The Maine-based artist was best known for his LOVE design and sculptures. Shortly before Indiana's death in 2018, the Morgan Art Foundation, Indiana's representative and owner of the LOVE trademark, took action against his long-term assistant, Jamie Thomas, and an art publisher, Michael McKenzie. The Morgan accused the pair of coercive behaviour.
The Morgan alleged that Thomas stole $1 million and one hundred artworks from his boss, and allowed the artist to live in a house 'littered with animal feces and urine' while encouraging him to produce works of dubious quality in the last years of his life. Thomas replied in a counter-claim that he was a 'selfless caregiver who surrendered his private life to protect Indiana's financial and physical well-being'.
Neither side is revealing the details of the settlement but it means that stalled plans to turn the artist's former home, located on Vinalhaven Island, 15 miles off Rockland in Maine, into a museum, can now proceed.
The artist's name isn't completely clear of the courts yet. The Morgan and Mackenzie are still in the dispute but the latter says he too is open to settlement.
The Maine attorney general's office also claims the artist's estate has been grossly overpaying for legal advice during the legal battle and is seeking the return of $3.7m from four law firms and around $400,000 billed by Jamie Brannan, the estate's personal representative. Brannan denies that the costs were excessive.
The artist originally designed his iconic motif, with the four capitalised letters rendered in red, blue and green, stacked as a square, the O falling at an angle, as a Christmas card for the Museum of Modern Art, New York, in 1965. The work was intended as critique of the Vietnam War and became an emblem of hippy culture. Indiana had not copyrighted his design because he did not want to disrupt the original composition with his signature or a copyright symbol, as required by American law at the time. Consequently, as its fame grew, it became replicated on posters, t-shirts, soft furnishings and more, mostly without the permission of the artist. 'Everybody presumed I was getting terribly wealthy because LOVE was popping up all over the world,' Indiana recalled. 'That happened very quickly. And painfully.'