An examination of the West's penchant for hoarding the artefacts of other cultures
For over half a century, museumgoers and academics in the US have enjoyed unparalleled access to Thailand's holy bronze men: distinctive standing sculptures from a large cache of seventh- and eighth-century bodhisattvas. Discovered in the vault of a tenth-century temple in 1964, but spirited away before Thai authorities knew about them, these exquisitely cast figures of itinerant ascetics – likely made by a Buddhism-practising Khmer sect that itself roamed northeast Thailand's Khorat Plateau about 1,300 years ago – have been accumulated by many of America's foremost institutions.
Since 1979, for example, the Asia Society in New York has owned a four-armed, nearly one-metre-tall Maitreya notable for his fountain of braided hair, short waistcloth and enigmatic expression. 'His face, with its dark inlaid eyes, etched eyebrows and sensuous mouth, has a kind of feral tension, alert and concentrated as if he is listening to a faint, distant sound', remarked a beguiled Holland Cotter in his New York Times review of the Asia Society's 1994 exhibition Buddha of the Future: An Early Maitreya from Thailand. The Metropolitan Museum of Art, meanwhile, acquired an even larger Avalokiteshvara, an embodiment of Buddhist compassion, from the collector Ben Heller back in 1967. In the decades since, it has been joined by more pieces from the 'Prakhon Chai hoard', as it is internationally known, and appeared in exhibitions such as Lost Kingdoms: Hindu-Buddhist Sculpture of Early Southeast Asia, 5th to 8th Century. For this 2014 show, curator John Guy placed the Avalokiteshvara – today on display in The Met's Gallery 246 – alongside the Asia Society's eighth-century Maitreya and another graciously loaned by the Kimbell Art Museum in Texas. In the Lost Kingdoms catalogue, stylistic and metallurgic similarities between them were teased out, and the trio declared 'among the most important Southeast Asian bronzes of their age'.
Thai audiences and academics, meanwhile, have never had the privilege of such close looking or such detailed analysis – a fact that should give US museums (as well as London's Victoria & Albert Museum, Amsterdam's Rijksmuseum and Paris's Musée Guimet) in possession of them pause for thought. Yet this lay of the land is, I sense, about to shift: Thai authorities, spurred into action by local activists (notably a vociferous archaeologist called Tanongsak Hanwong) have a robust legal case for their return.
Let's back up: the Prakhon Chai hoard was stolen, not 'spirited away'… While the facts surrounding its discovery, including exact numbers (reports range from a few dozen to 300), are clouded by decades of conflicting accounts and conjecture, this much is clear: the archaeological find was not officially documented, and the site – Buriram province's Prasat Hin Khao Plai Bat II, a tenth-century temple atop an extinct volcano – was looted by local villagers. The Thai government is also firm in its conviction that most sculptures left Thailand illegally, without the required export permits. This is a claim backed up the US Homeland Security Investigations team now subpoenaing and pressuring US museums on Thailand's behalf.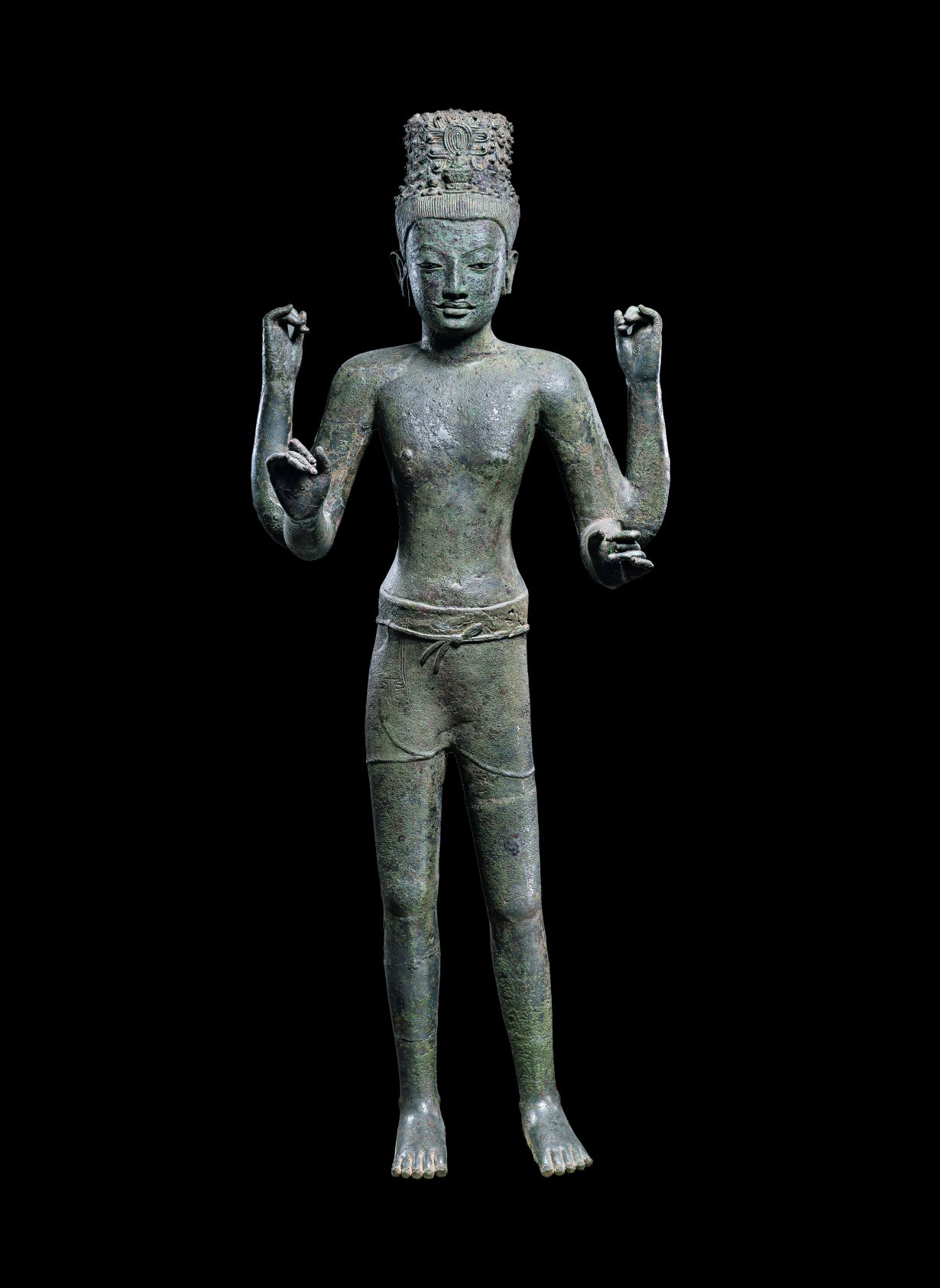 An 'ad hoc' Thai government committee has already handed dossiers of evidence over to US federal agents with powers of seizure and forfeiture. Bronze men may soon, as a result, start heading home. But there is also a strong chance, I suspect, that concerted efforts will be made to do this on the quiet: with no mention of culprits or culpability, and few, if any, mea culpas. "The major museums don't want to be in the newspapers about it," a senior curator at the Office of National Museums of Thailand, Disapong Netlomwong, told me recently. I'm not convinced, however, that a surreptitious approach is the right one: isn't the fact the Prakhon Chai hoard was snuck out of Thailand a solid reason for not sneaking it back in? Don't we atone for and learn from our mistakes by confronting, rather than concealing, them?
There is no need to get too carried away with apportioning blame – for the smuggling and laundering half of the Prakhon Chai story at least. The involvement of indicted British dealer-collector Douglas Latchford, who lived in Thailand from the mid-1950s, was rumoured for decades, ever since his friend and accomplice Emma C. Bunker thanked him in a 2002 Arts of Asia article that pinpointed the hoard's findspot. And, of late, the evidence implicating them both has been piling up. The Denver Post, which has an interest in the story due to Bunker's former role as a trustee, consultant and donor to the Denver Art Museum, recently spoke to villagers who claim to have been paid life-changing sums by Latchford to strip the site between 1964 and 1965, and also ran excerpts of incriminating private emails.
To lay all blame at their doors, however, would be to pretend that Latchford and Bunker, who died within six months of each other, in 2020 and 2021, before they could face charges, were aberrations who acted alone. They were not. As Alice Procter wrote in an Art Newspaper review of Dynamite Doug, journalism studio Project Brazen's gripping podcast series focused on Latchford's looting of Cambodia's Khmer heritage: 'These were not brilliant criminal masterminds: they were enabled'. The largely overlooked scandal that surrounds the Prakhon Chai hoard – the formative heist through which Latchford first connected with auction houses, collectors and curators – is, I believe, a logical place to begin cataloguing this unpalatable reality, to start fleshing out the backstory and postscripts that can help us determine just how deeply entwined museums and the wider artworld were, and remain, in Latchford's network.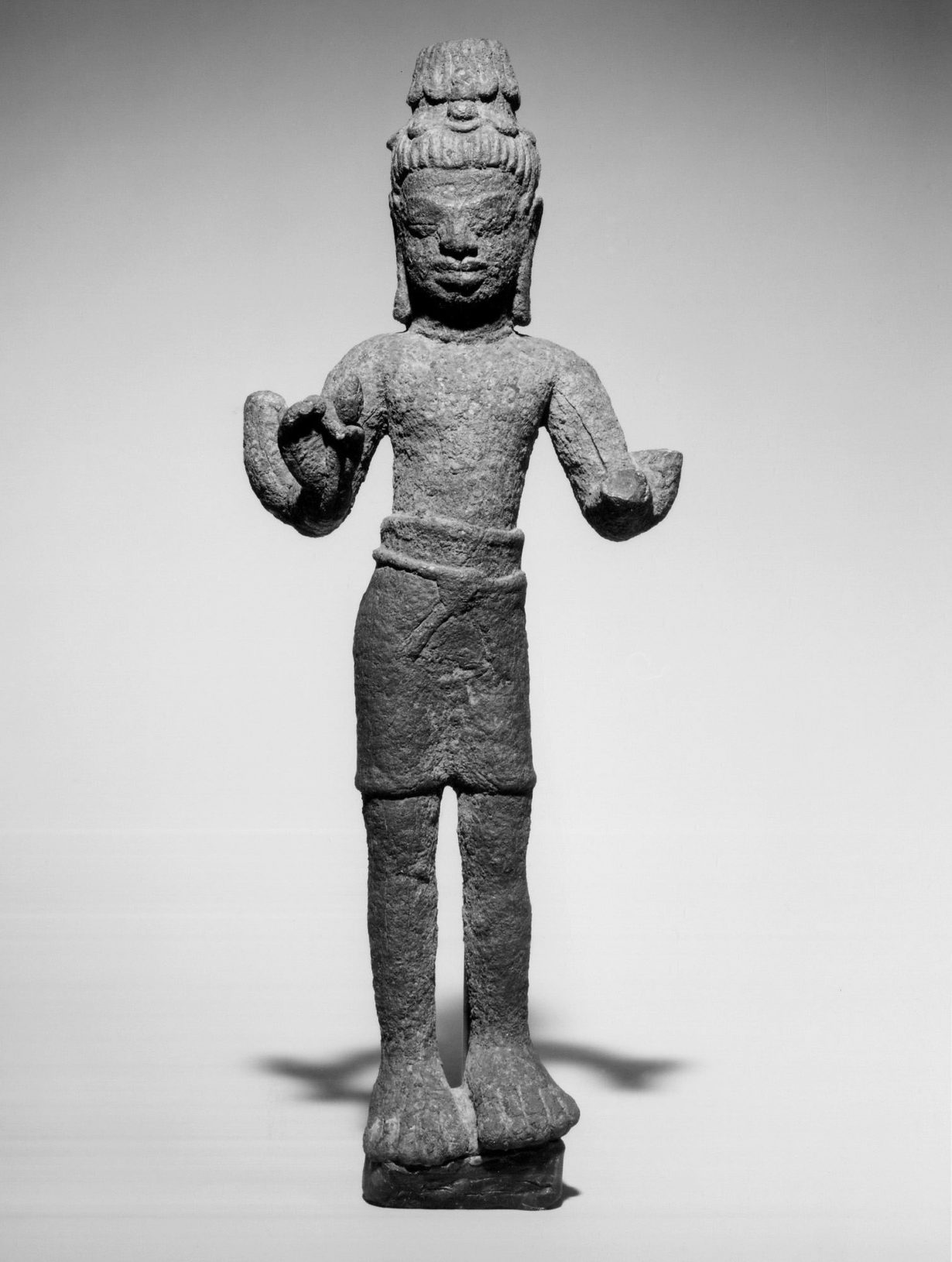 Here's one example: while doing my own research, I was sent a recently unearthed 1975 letter that describes how 'Latchford made a fortune' as the bronzes were 'smuggled out and melted into various museums and private collections'. That is hardly a new or surprising revelation, but it also goes further, describing in detail how the letter's author, the late Samuel Eilenberg, a Polish-American collector who bequeathed over 400 pieces to The Met, bought a small Prakhon Chai piece when Latchford 'stopped in New York for a few days'. A piece matching its description was donated by Eilenberg to The Met in 1987 – and it's still there today, along with seven others acquired from or donated by different sources, including Latchford.
You could argue that Eilenberg merely did what many collectors did back then – acquired with scant regard for provenance or patrimony laws – but this one revelation about a single bronze raises questions pertinent to the ethics of collecting today, as well as yesterday… How many more pieces did Latchford smuggle out in his suitcase? How many did Eilenberg buy? Who else did? Moreover, how did the ethics codes of the 1980s – a period during which American museums had ostensibly aligned with the principles of the unesco 1970 convention designed to prevent the illicit trade in artefacts – allow for the accessioning of such undocumented pieces?
US museums with tainted Prakhon Chai bronzes can either engage with such questions, or disregard them. Some are no doubt staying quiet and doubling down due to the 'floodgates' or 'slippery slope' argument – out of fear their collection will be hollowed out if they embrace scrutiny. But given the legal climate in the US, they are simply deferring the unavoidable and squandering their chance to engage in an overtly voluntary repatriation process – a more restorative approach that, aside from minimising bad pr and bad blood, could lead to new opportunities with Thailand.
In Buddhism, a bodhisattva is a divine and practised ascetic, a future Buddha, who delays nirvana to assist humanity. The ornately coiffed, deeply magnetic bronze incarnations that make up the Prakhon Chai hoard clearly have some additional teachings to pass on, lessons gleaned over recent decades that could help enlighten and improve the world in which they find themselves. Which museums will let them speak?