An artist who convened a parliament for women of colour and a pair of film programmers who highlight the work of non-white directors are among those to receive support from a new bursary scheme founded by the Serpentine Galleries. The 'Support Structures for Support Structures' fellowship programme awards artists and collectives engaged in community-based practice; each of the ten selected artists for the inaugural round of grants will receive GBP£10,000.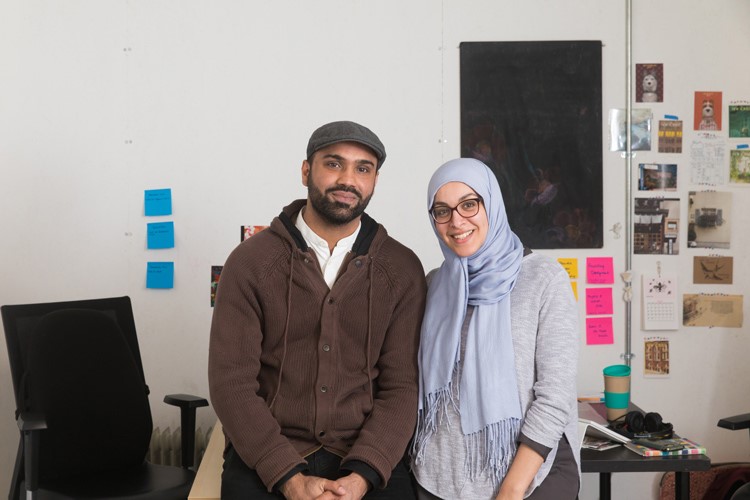 Barby Asante's Declaration of Independence took the guise of a conference facility, which instead of being dedicated to commerce, became a forum for women to share stories around the legacy of slavery and colonialism. Other Cinemas, run by Turab Shah and Arwa Aburawa, champions directors of colour. Screenings organised by the pair, which happen both physically and online, range from a film following the staging of an Euripides' The Trojan Woman by a group of Syrian refugee women to a night dedicated to long-lost Palestinian masterpieces.
Also receiving the £10,000 unrestricted grant were Abbas Zahedi,
Beverley Bennett, Blak Outside, Ferarts Collective, Nawi Collective, Jacob V. Joyce, Resolve Collective and Skin Deep.
The programme is conceived in collaboration with Sumayya Vally, the architect of this year's Serpentine Pavilion. She said: 'My practice, and this Pavilion, is centred around amplifying and collaborating with multiple and diverse voices from many different histories; with an interest in themes of identity, community, belonging and gathering. The past year has drawn these themes sharply into focus. I am excited to work with Serpentine's Civic Projects team to make this fellowship a lasting legacy for the 20th Serpentine Pavilion – to seed, support and grow different networks and bodies of knowledge in the arts.'