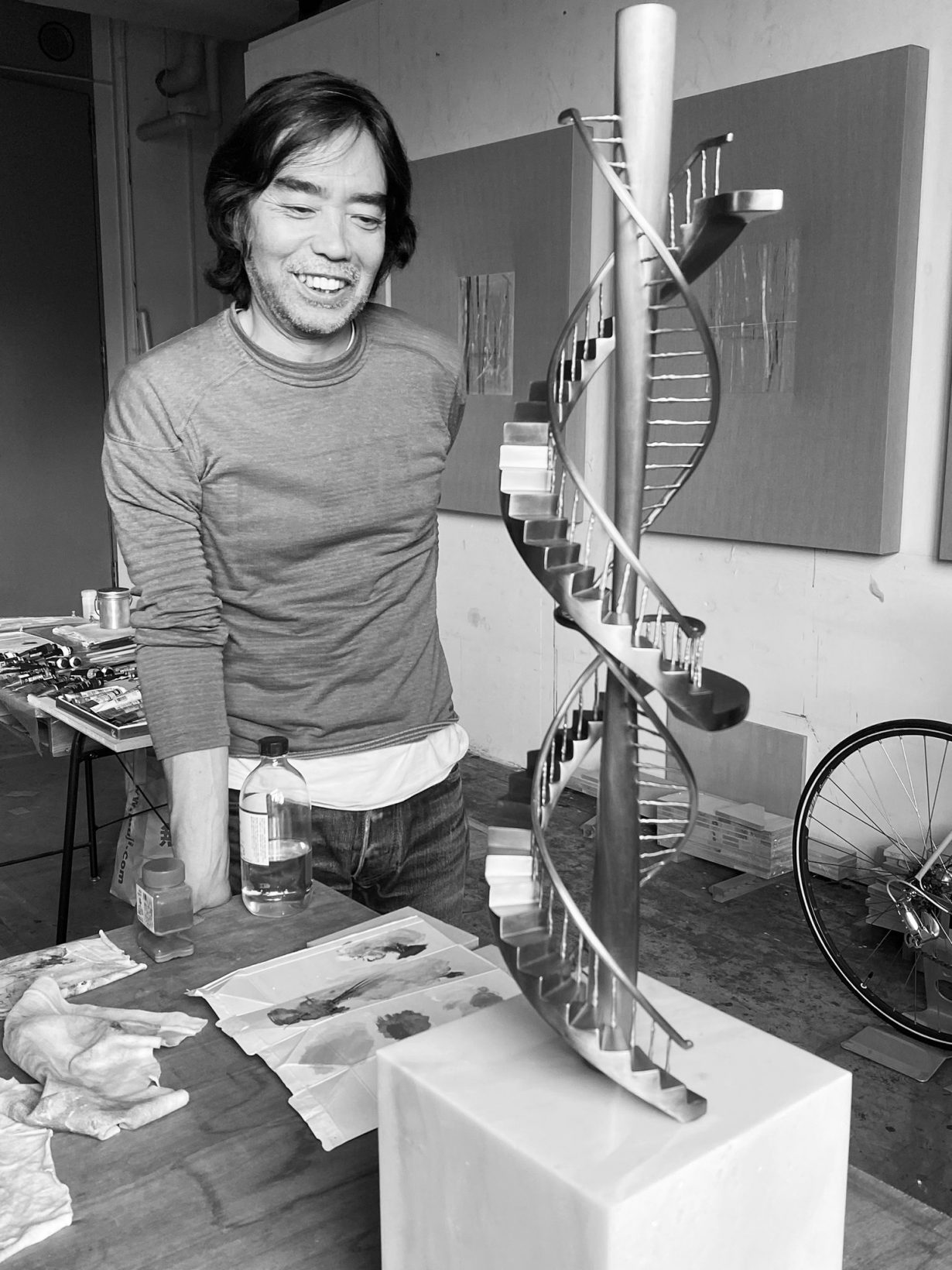 Taro Shinoda, whose background in garden design informed his later art career, has died. The Japanese artist's works often explored the relationship between humans and the natural world.
His 2015 installation for the Sharjah Biennial, Karesansui, was inspired by Japanese dry landscape gardens and featured a deep pool of white sand slowly draining out through two holes, creating ever increasing voids on the surface. At the Sydney Biennial the following year, Shinoda exhibited Abstraction of Confusion, in which the artist covered the walls, ceiling and floor with cracked, white-glazed ceramic.
In 2009, he exhibited Lunar Reflections at the Isabella Stewart Gardner Museum, Boston, a video that showed the moon slowly passing across a series of screens, filmed through a telescope the artist assembled. The work was created in cities including Auckland, Boston, Istanbul and Tokyo: 'I look at the moon and, a few hours later, you look at it in some different country. Observing the way the moon travels allows me to make an image of the whole world.'
Not all his work was large-scale: in 2008 he created a series of ink and watercolours on paper of scenes in which a naked edenic figure walked through a landscape that was unspoilt but for various motifs of utopian twentieth century architecture, including a Buckminster Fuller-like geodesic dome and a platform reminiscent of Superstudio's Endless Monument (1969).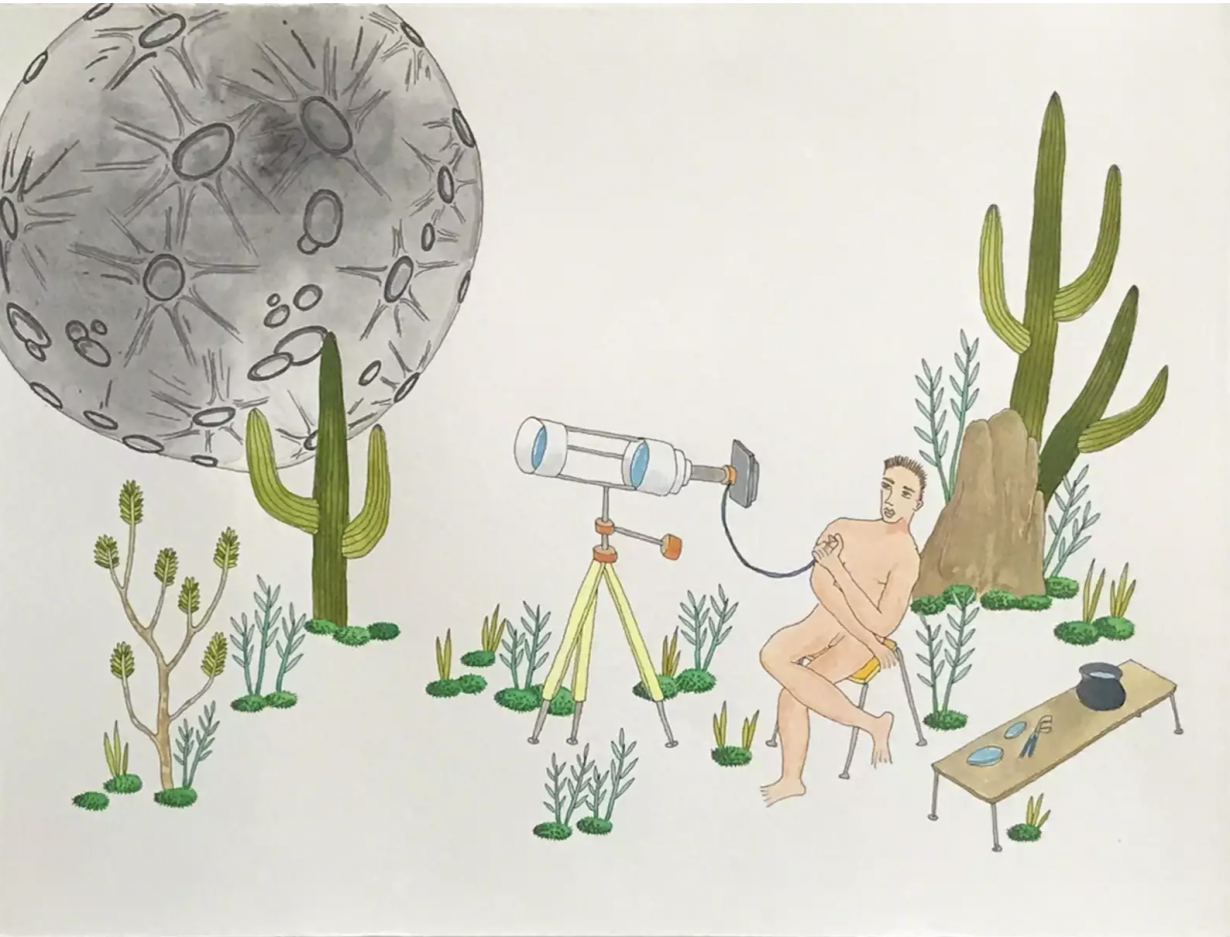 Shinoda's solo exhibitions include The Sun and Mt. Fuji and Steve Reich (2016) at Misa Shin Gallery, Tokyo; Homo sapiens sapiens (2012) at Taka Ishii Gallery, Tokyo; Lunar Reflecions (2009) at the Isabella Stewart Gardner, Boston; Buried Treasure (2005) at REDCAT, Los Angeles; and God Hand (2001) at Hiroshima Museum of Contemporary Art. As well as Sydney and Sharjah, Shinoda participated in numerous international biennials and group exhibitions including the 2007 Istanbul Biennial, the 2006 Busan Biennale and the 2001 Yokohama Triennale.