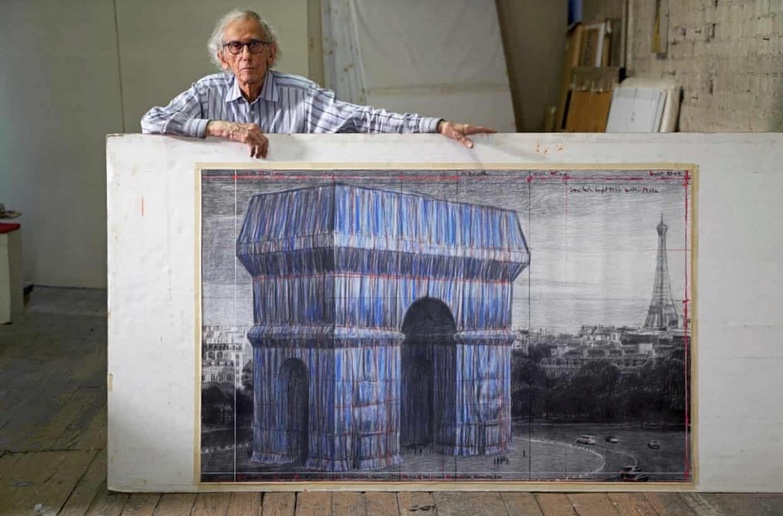 Sixty years after it was first conceived, Christo's ambitious plan to wrap the Arc de Triomphe in Paris is to be realised in September. Christo, who died last year, and his wife, Jeanne-Claude, who died in 2009, were famous for their ambitious installations that frequently involved wrapping landmarks such as the Reichstag in Berlin and Paris's Pont Neuf bridge in greats swathes of fabric or installing sculptures that spread across huge tracts of land.
They conceived L'Arc de Triomphe, Wrapped in 1962 but the plans were only set in motion in 2017. Yet with 25,000 square metres of metallic blue polypropylene fabric needed and using 3,000 metres of red rope, the €14 million needed to realise it was ambitious. There was also concern that the project would disturb the birds that nest on the monument. When Christo died in 2020 a plan was made to fulfil his vision through the sale of the duo's personal archive of studies and prints.
After raising the money, the pandemic caused further delay. Now however, the wrapping is set to begin on 14 July, employing a crew working 24 hours a day for 12 weeks to complete the piece by 18 September.
Anne Hidalgo, the mayor of Paris, said: 'More than a year after Christo's death, Paris is continuing the work of this great artist. It is an opportunity to say 'thank you' to him and to defend our attachment to contemporary creation.'