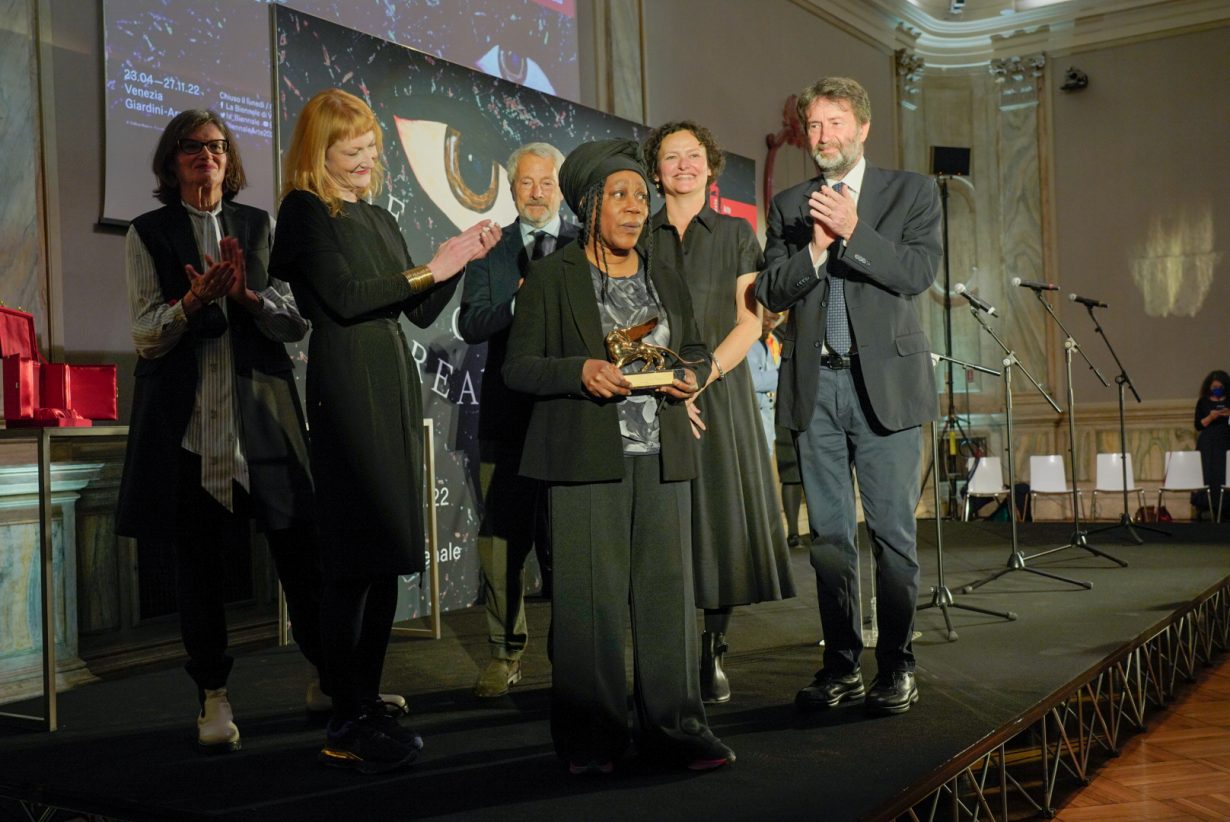 Artists Sonia Boyce and Simone Leigh have been awarded Golden Lions at the 59th Venice Biennale. Boyce won the award for Best National Participation (her exhibition Feeling Her Way for the British Pavilion); Leigh was named Best Participant (in the central exhibition The Milk of Dreams curated by Cecilia Alemani).
The awards mark the first time Black women have taken the top prizes in the Venice Biennale's 127-year-old history. They are also the first Black women to represent their respective countries at the Biennale (Leigh created the exhibition Sovereignty for this year's US Pavilion).
'Boyce proposes […] another reading of histories through the sonic. In working collaboratively with other black women, she unpacks a plenitude of silenced stories,' the organisers said in a statement. Leigh received praise for her 'rigorously researched, virtuosically realized, and powerfully persuasive monumental sculptural opening to the Arsenale'.
'It's about bringing people together; it's about improvisation,' Boyce told ArtReview about her plans for the British Pavilion earlier this year.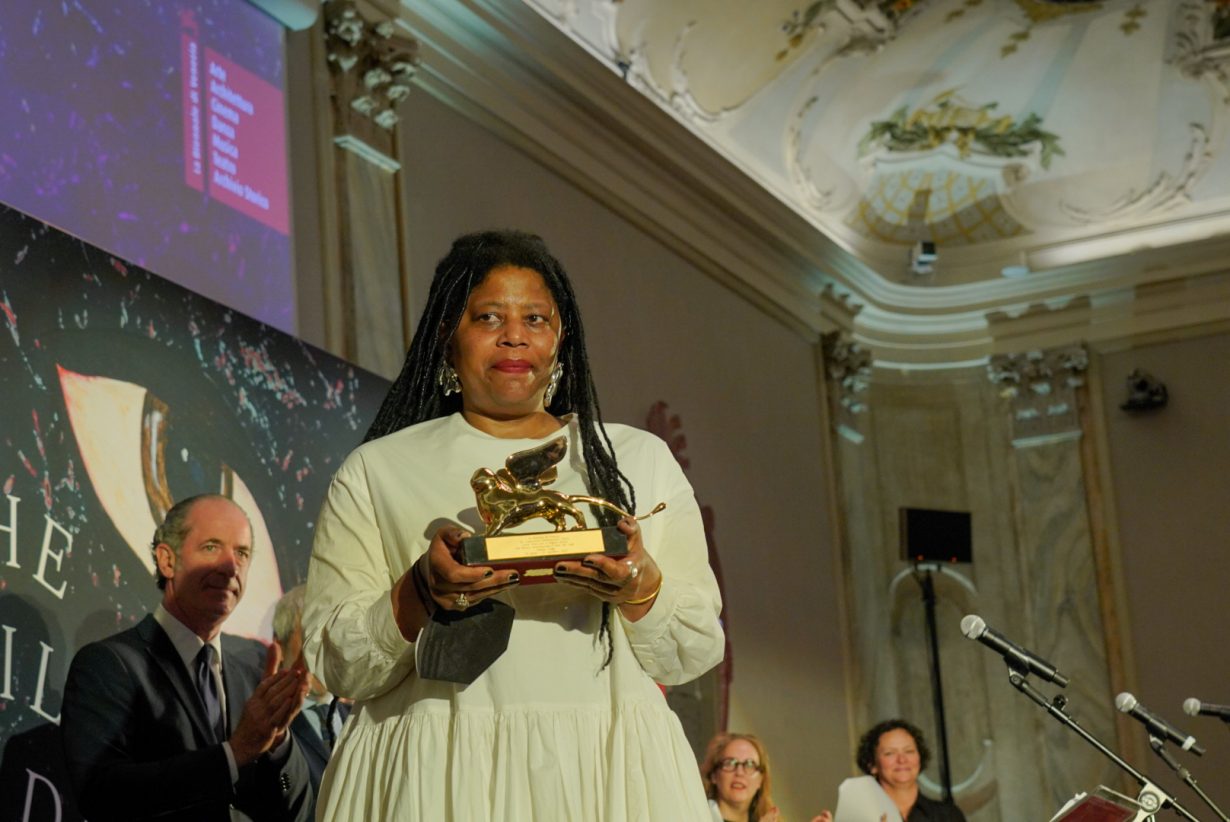 Meanwhile the Lebanese artist Ali Cherri was awarded the Silver Lion for 'promising young participant'. The Golden Lions for Lifetime Achievement, announced earlier in the year, were awarded to Cecilia Vicuña and Katharina Fritsch. 
And special mentions went to Zineb Sedira, who represented France at the Biennale (the first artist of Algerian descent to do so), the Ugandan pavilion (a debut appearance in Venice, with artists Acaye Kerunen and Collin Sekajugo), as well as artists Shuvinai Ashoona and Lynn Hershman Leeson for their work included in The Milk of Dreams.
This year's jury was comprised of Adrienne Edwards, Lorenzo Giusti, Julieta González, Bonaventure Son Beijing Ndikung and Susanne Pfeffer.